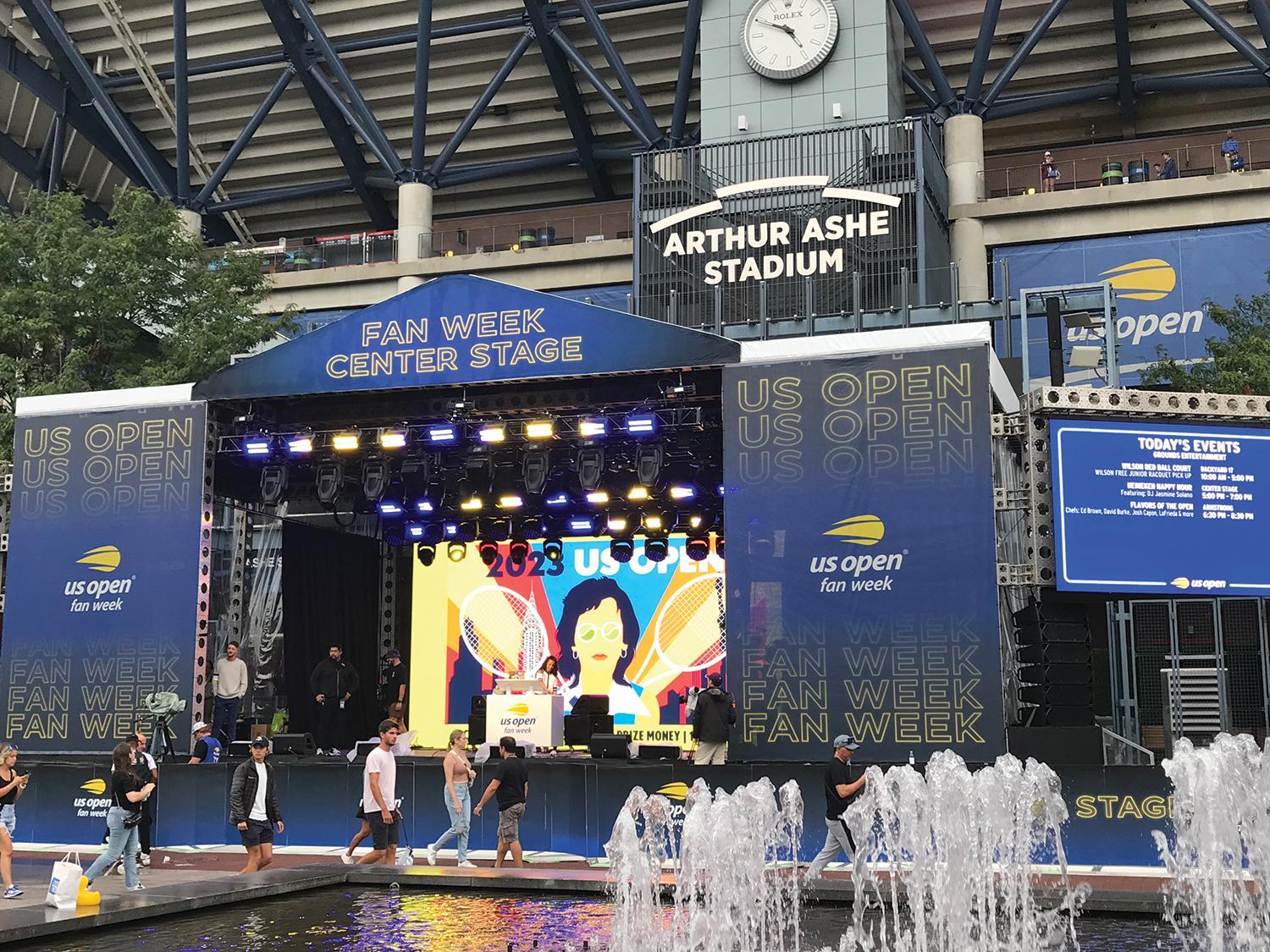 Arthur Ashe Kids' Day, Opening Day attract record crowds as well
THE USTA Billie Jean King National Tennis Center witnessed an unprecedented surge of enthusiasm during the 2023 US Open Fan Week, as over 150,000 fervent fans thronged the gates to revel in the blend of tennis and entertainment on offer. This remarkable turnout shattered all previous records, marking a new milestone in the history of the event.
The best thing about these events leading up to the main draw of the U.S. Open? They're free.
Spanning six vibrant days, the Fan Week hosted an impressive 157,985 spectators, eclipsing the prior high attendance of 111,924 achieved just last year. This surge reflects a remarkable 41% increase in overall attendance compared to the previous year, underscoring the growing popularity of the U.S. Open Fan Week.
One standout day was the Arthur Ashe Kids' Day, which triumphantly etched its name in the record books with an astounding attendance of 40,868, surpassing the previous year's record of 35,525.
The U.S. Open Fan Week ensured that fans could bask in the festivities without any financial barriers, offering free access to the U.S. Open grounds during the Qualifying Tournament. Additionally, an array of captivating events unfolded, including the exhibition match "Stars of the Open," featuring tennis legends. This charitable match, aimed at aiding humanitarian relief efforts in Ukraine, raised over $300,000.
Fan Week also offers an exclusive opportunity for fans to witness their favorite players in practice sessions, engaging panels, and interactive events.
Culinary aficionados were treated to the delectable "Flavors of the Open," a mouth-watering food-tasting event that showcased the tournament's gourmet cuisine. Musical rhythms filled the air with the resonating notes of the "Sounds of the Open," a captivating free concert featuring the Latin Grammy-winning sensation Sebastián Yatra. The youthful spirit of tennis found its expression as well, with the Arthur Ashe Kids' Day captivating the hearts of young tennis enthusiasts.
In a laudable effort to foster grassroots tennis, more than 12,000 Wilson-branded youth tennis racquets were generously distributed to fans throughout the six days. This initiative spreads the joy of the sport to its youngest fans.
The opening day of the 2023 U.S. Open on Monday, August 28 set the stage for a record-breaking start, with an impressive 72,957 fans attending the event. This includes 42,528 attendees for the day session and 30,429 for the night session, making it a historic day for tennis enthusiasts. The record-breaking attendance not only reflects the event's allure but also underscores the enduring charm of the sport and the captivating experiences it offers.
Among these experiences is dining, which is essential to every sporting event.
A Star-Studded Culinary Lineup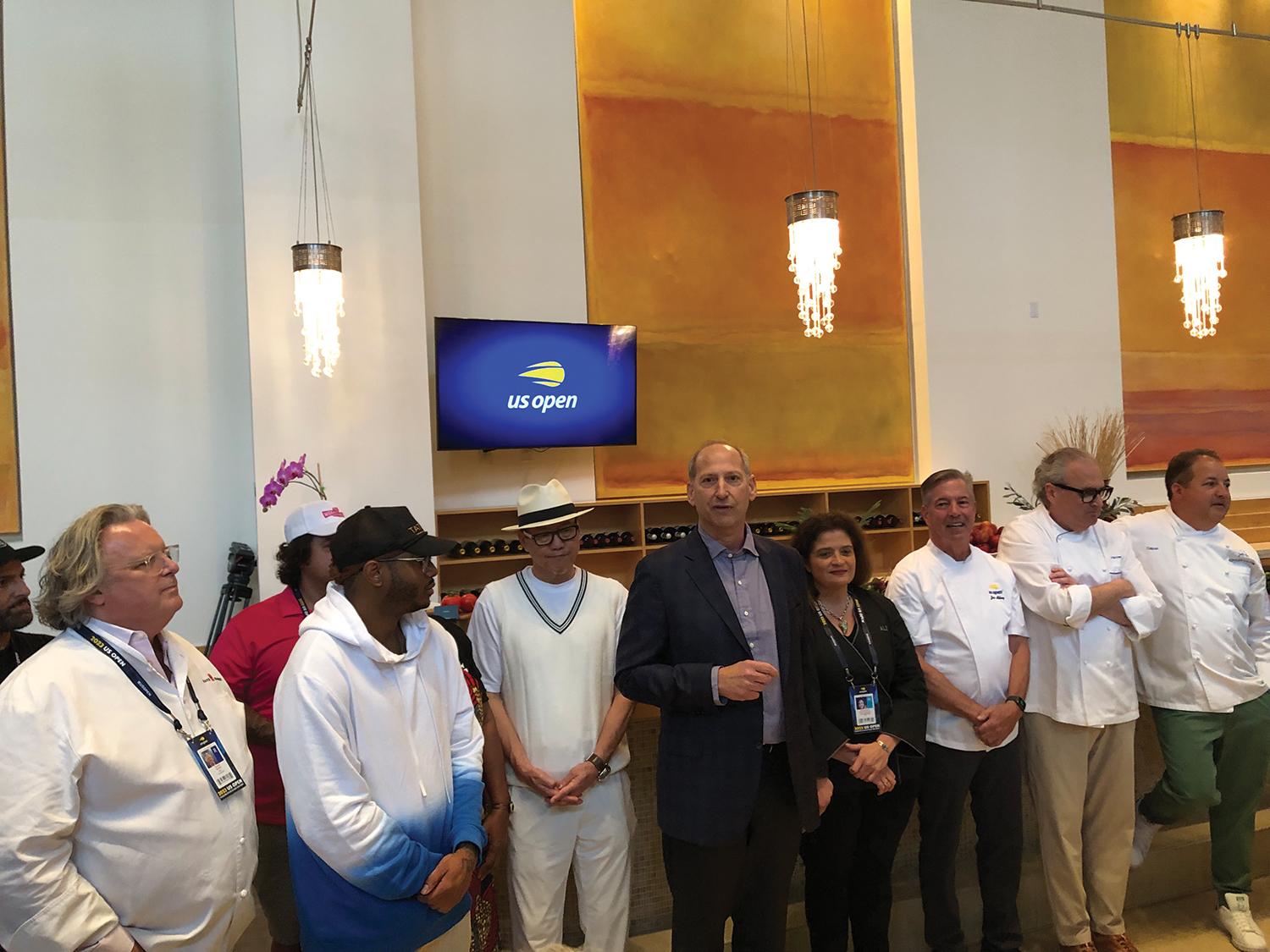 From premium dining experiences curated by world-renowned chefs to quick bites perfect for enjoying between matches, the culinary options cater to every taste and preference.
One of the culinary icons making his debut this year is James Beard Award-winning chef Kwame Onwuachi, known for his newest restaurant, Tatiana, located at New York City's Lincoln Center. Onwuachi will add four dishes to this year's Aces menu.
"It feels amazing to be here and to be able to cook for so many people. We have a lot of people coming out. So this is pretty incredible," Chef Kwame told the Asian Journal, reflecting the anticipation surrounding the gastronomic offerings.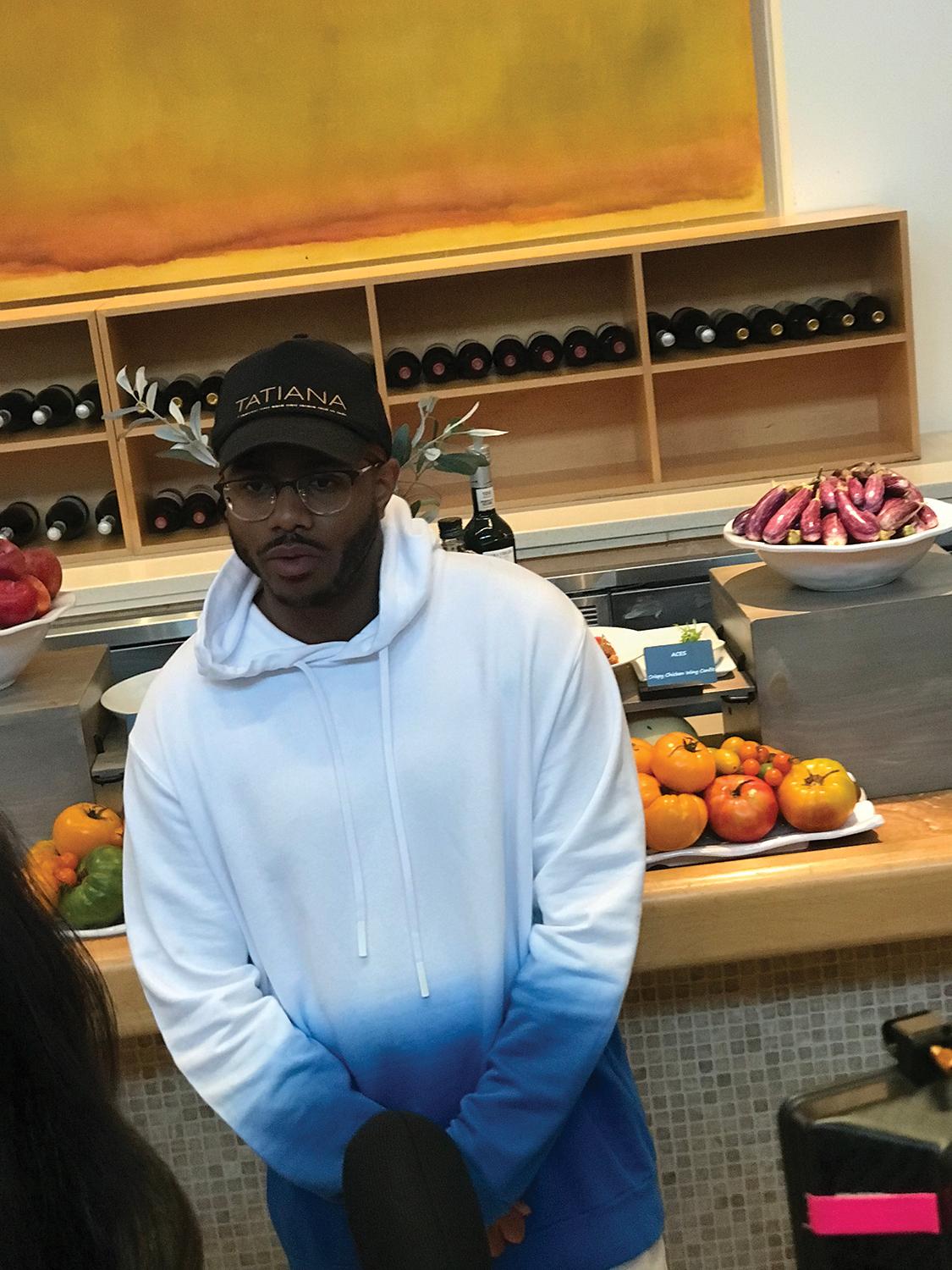 On his recently opened Tatiana at the Lincoln Center, Chef Kwame has this to say, "It's been great. It's been really great. You know, I'm from New York. So having a restaurant in New York is the dream for many chefs, but as a New Yorker, it feels right."
This Top Chef star believes that the city's restaurant scene lever left but it still faces some issues, "Probably labor you know, it takes a lot to put on the restaurant, and that's probably where we spend a lot of our money trying to figure out the balance between that and not diminishing the guest experiences is and will always be a challenge," said Chef Kwame, who grew up watching Venus and Serena Williams at the U.S. Open so this is special for him.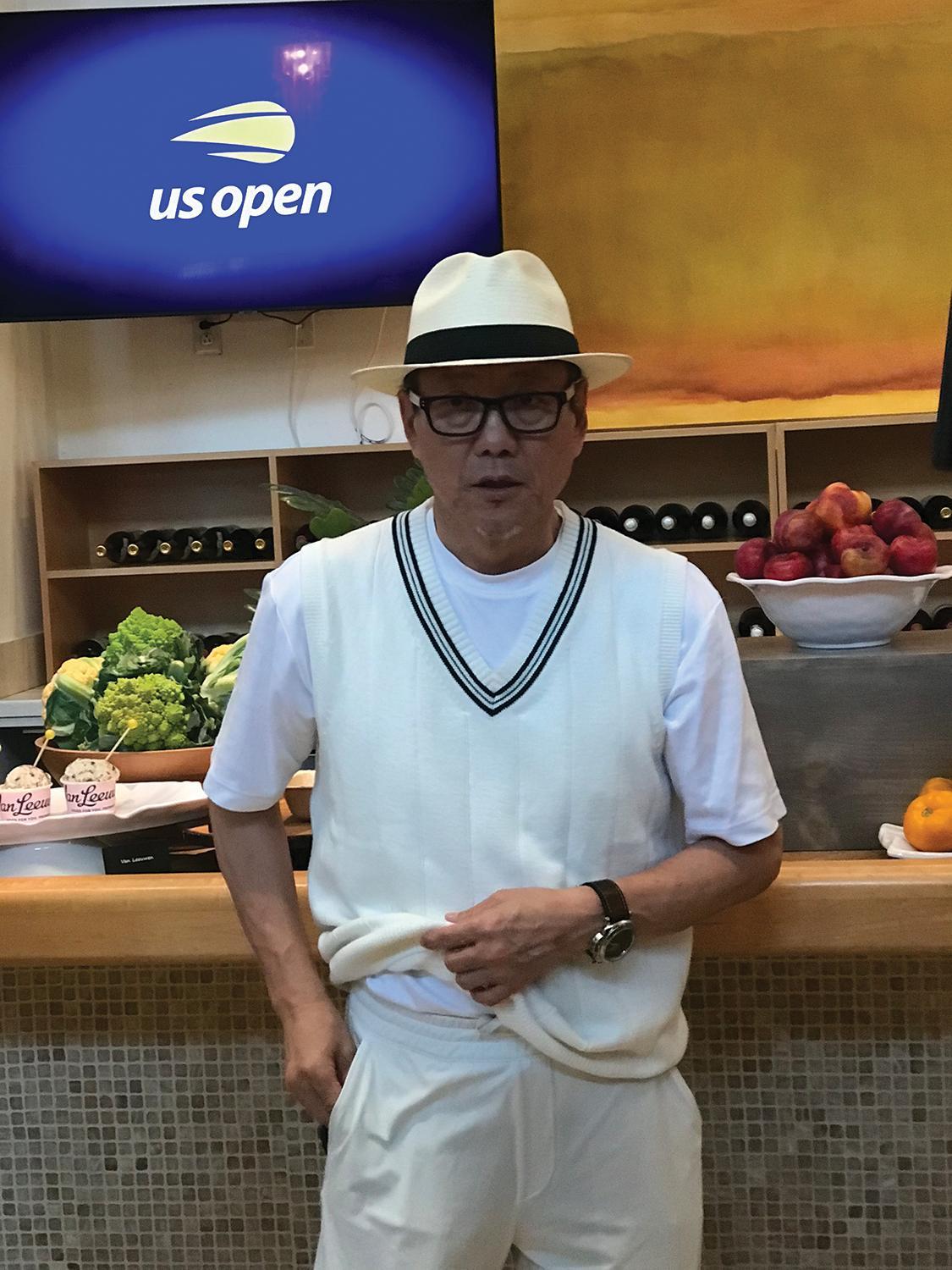 Chef Kwame's creative prowess shines through in his creation of a black bean hummus for Aces, a key culinary spot and the preeminent seafood stop at the U.S. Open. He explains his choice, saying, "I think it's something that you know could feed a lot of people and remain its true identity at the same time." The culinary maestro's commitment to both flavor and accessibility is evident, reflecting the ethos of the U.S. Open's dining experience.
Also making their U.S. Open debut are chef Melba Wilson of the Harlem, N.Y.-based restaurant Melba's and chef James Kent of the Michelin-starred restaurant Crown Shy.
Returning fan favorites also take the stage, including Chef Alex Guarnaschelli's restaurant, Fare by Alex Guarnaschelli. With delectable offerings like watermelon & feta salad and cavatappi pasta with yellow tomato sauce, Chef Guarnaschelli's creations are back to delight for the third consecutive year. Chef David Burke's Cuban-American fusion eatery, Mojito by David Burke, and Chef Josh Capon's Fly Fish are also making a triumphant return, featuring dishes like lobster rolls, tuna poke, ceviche, and oysters.
"Come for the food, stay for the tennis," Capon said at the launch.
Chef David Burke has been a staple at the U.S. Open with his Mojito by David Burke and he keeps on returning because "I enjoy it. I think it's good for my staff to get involved with something like this and the U.S. Open is very much part of New York City."
He believes that New York City's restaurant scene is back, "I think the city has kind of come back strong," he said adding that the city just had "one of the best restaurant weeks we've ever had, it just ended a week ago."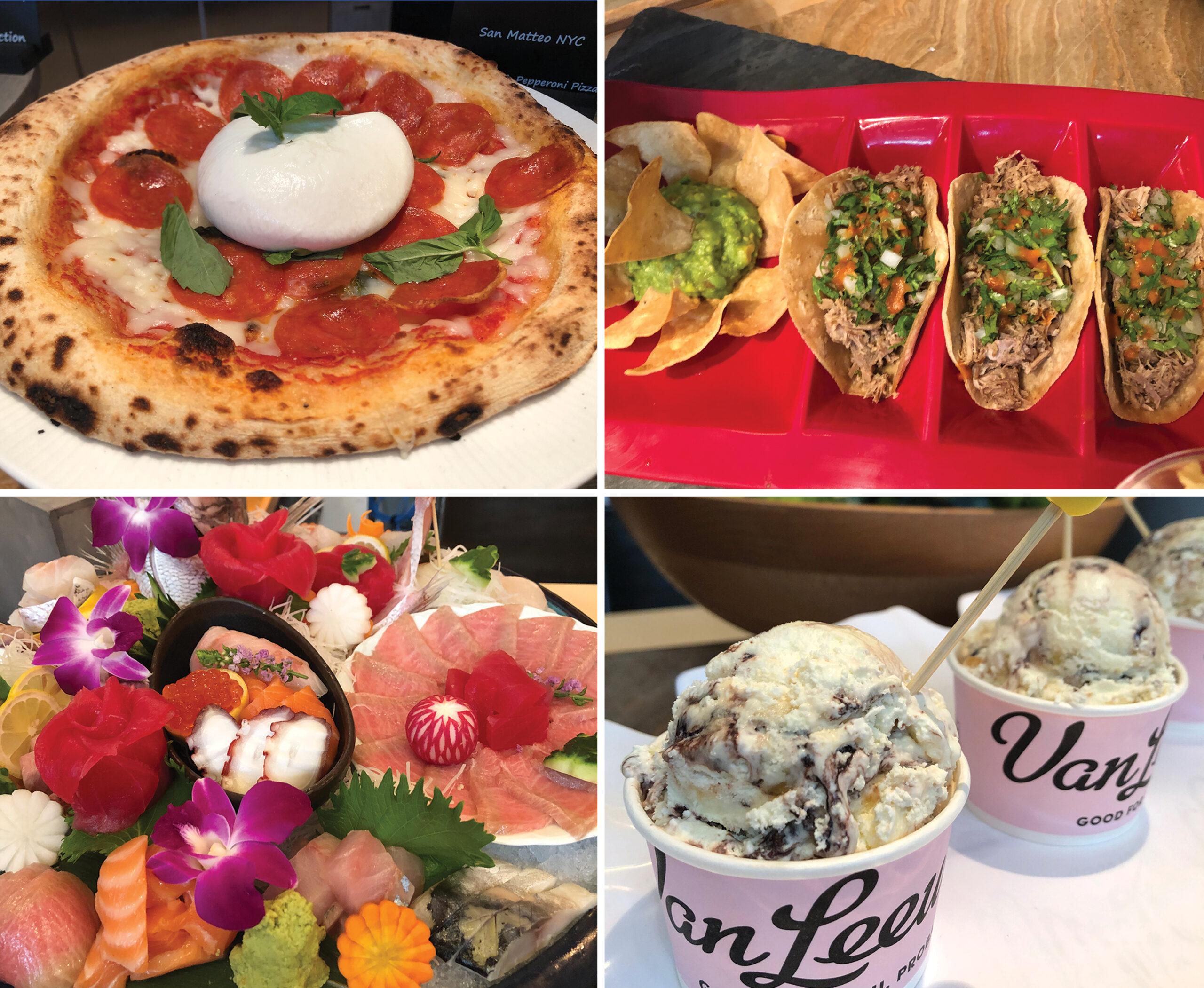 Also featured at this year's grand slam with both new options and returning popular dishes include King Souvlaki, The Migrant Kitchen, Side Piece Chicken, Champions by Benjamin Steakhouse, Pat LaFrieda Meat Co., San Matteo NYC, Hill Country BBQ, Korilla BBQ and Poke Yachty, Fuku, Nourish Spot, Taqueria Nixtamal, Eataly, Van Leeuwen Ice Cream and Crabby Shack.
Whether you're an avid tennis fan or a food enthusiast, the 2023 U.S. Open promises an unforgettable experience that caters to your passion for both the game and exceptional cuisine. As the event happens in the next fortnight, get ready to savor the flavors, relish the matches, and create memories with friends and loved ones to last a lifetime.
Filipinos at the U.S. Open
We scoured the player lineup this year and found some new and returning players who are part-Filipino.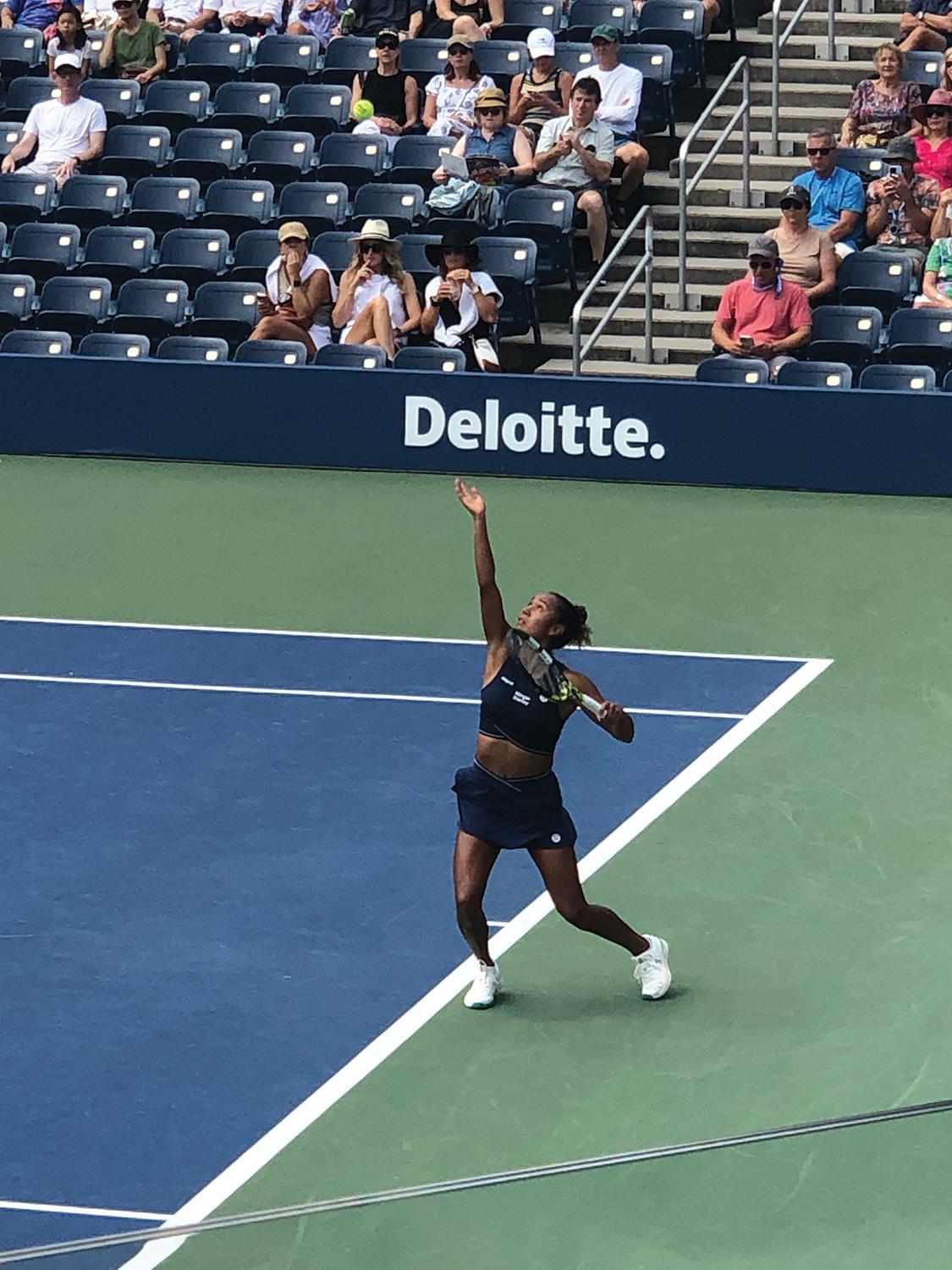 Leylah Fernandez of Canada and Jason Kubler of Canada both had their first-round matches on Day 2.
Fernandez lost a tight, three-setter to the 22nd-ranked Ekaterina Alexandrova. She had her Cinderella run in 2019, reaching the finals but eventually bowing to fellow teen and eventual champion Emma Raducanu. She will play doubles this week with Taylor Townsend.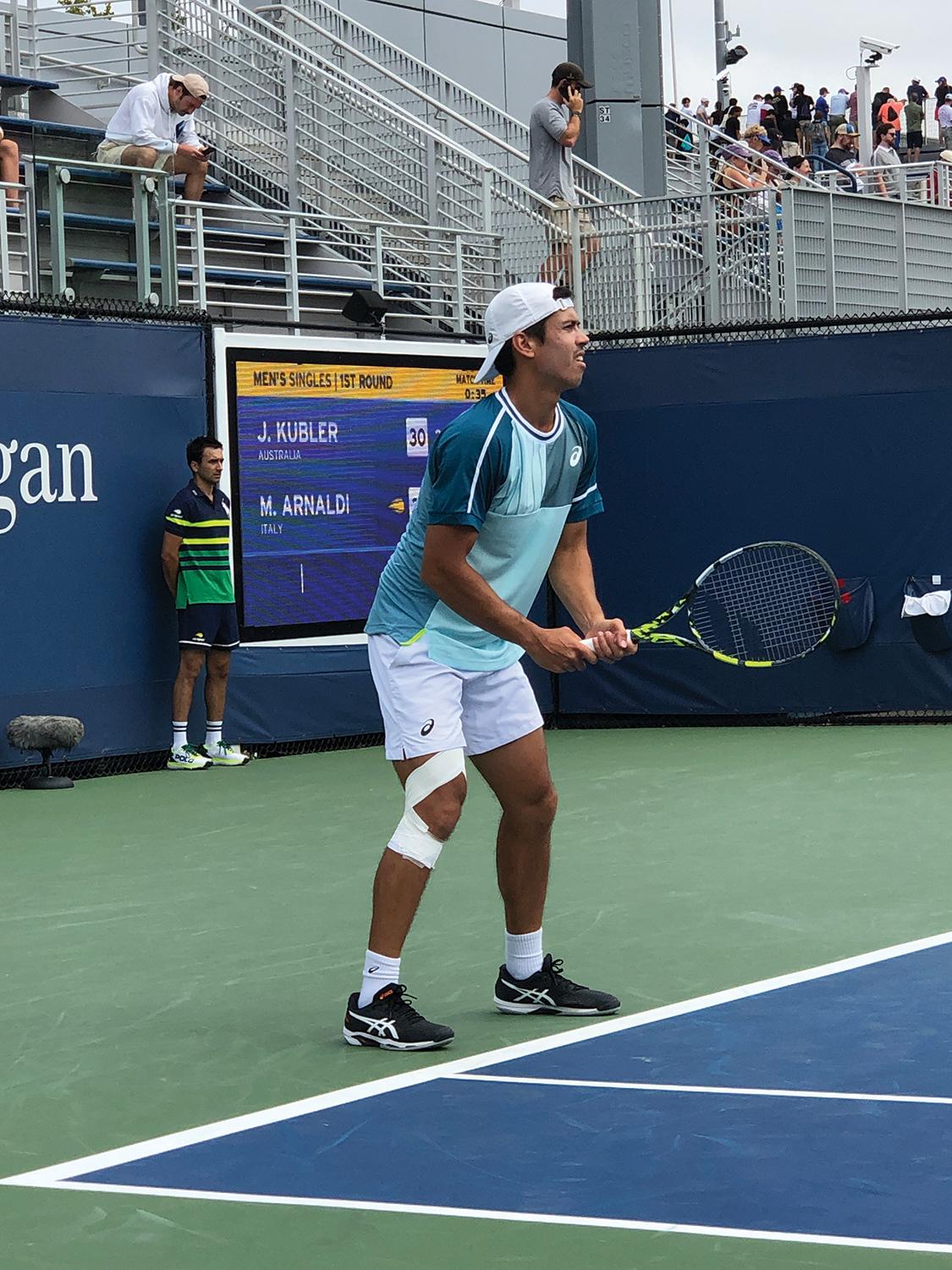 Kubler on the other hand crashed out and retired on the second set against Matteo Arnaldi of Italy. Early this year, Kubler and his compatriot Rinky Hijikata won the Australian Open men's doubles.
Doubles specialist Sabrina Santamaria is set to play this week, along with Carson Tanguilig. Desirae Krawczyk is set to play both mixed and women's doubles with partners Neal Skupski and Demi Schuurs, respectively.
Previously a regular at the U.S. Open, Treat Huey announced his retirement this year and was honored earlier this month at the Mubadala Citi DC Open in Washington. He represented the Philippines in various international competitions, including the Davis Cup, and was responsible for bringing the country several medals in the Southeast Asian Games starting in 2009. n