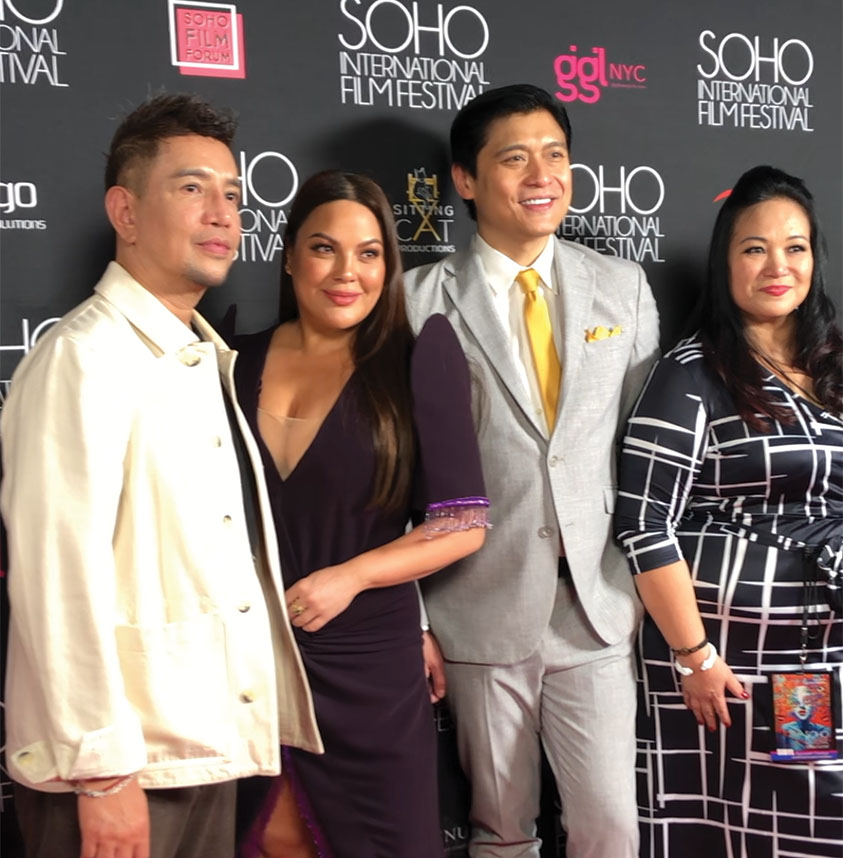 In 2009, Jorge Ballos, founder and president of the Soho International Film Festival (SIFF), embarked on a cinematic journey that would evolve into a significant cultural event. Ballos, a former owner of a modeling agency, was deeply immersed in the world of filmmakers and actors. He recalls, "I was working with a lot of filmmakers, a lot of actors, and then one day I said, let me just start a film festival, which fortunately has become very successful."
From its humble beginnings in a downtown loft, the festival's inaugural year garnered around 300 applications, with 20 selected entries showcased over four days. The festival's growth has been nothing short of remarkable. It transitioned from the Quad Cinemaplex at 34 West 13th Street to its current prestigious location at the Village East by Angelika on Second Avenue.
Now in its 14th year, the 2023 SIFFNYC opened on September 14 with an impressive lineup. Ballos proudly announced, "We had like over a thousand submissions this year, you know, and the good thing is that we are also a non-profit since 2017." This year's festival featured a record-breaking 35 world premieres, along with 6 US premieres, 32 Northeast premieres, and 29 New York premieres.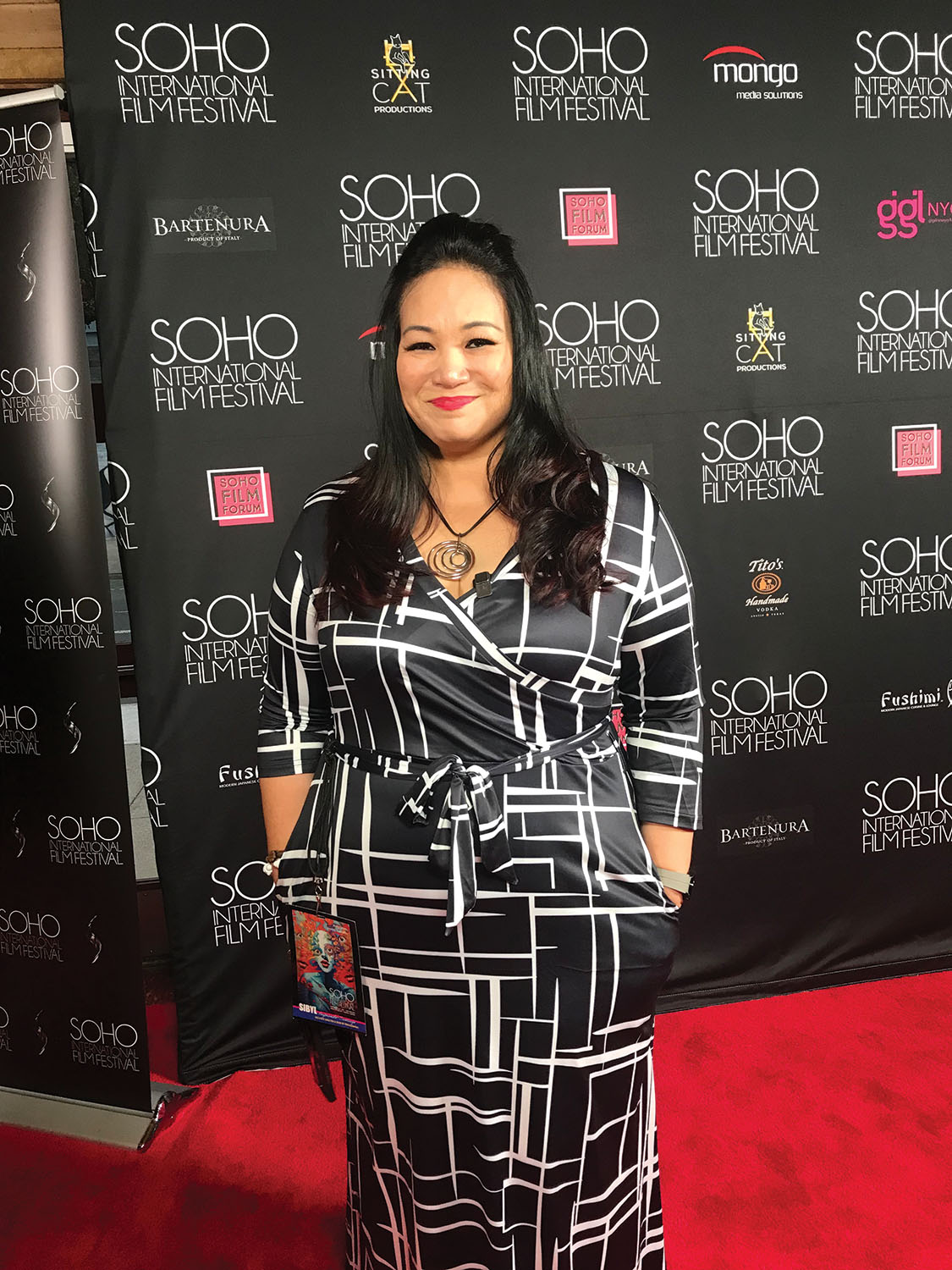 Sibyl Reymundo-Santiago, SIFFNYC's executive director and head of programming, expressed her excitement about the diverse range of submissions. "The full list of accepted entries includes submissions from more than 38 countries, ranging from feature and short films, documentaries to series pilots," she remarked.
The esteemed panel of jurors for the festival included industry leaders and luminaries. Marci Phillips, the head juror, leads the New York office for the East Coast talent pool for ABC Television Network and Disney+. The panel also featured accomplished professionals like Daryn Simons, Eleonore Dailly, Ernabel Demillo, Ivan Williams, James Tumminia, Jeffrey Jeturian, Susannah D'Arcy, and Cas Sigers Beedles. These distinguished jurors played a crucial role in selecting the festival's award winners, which were announced at the awards gala on September 21.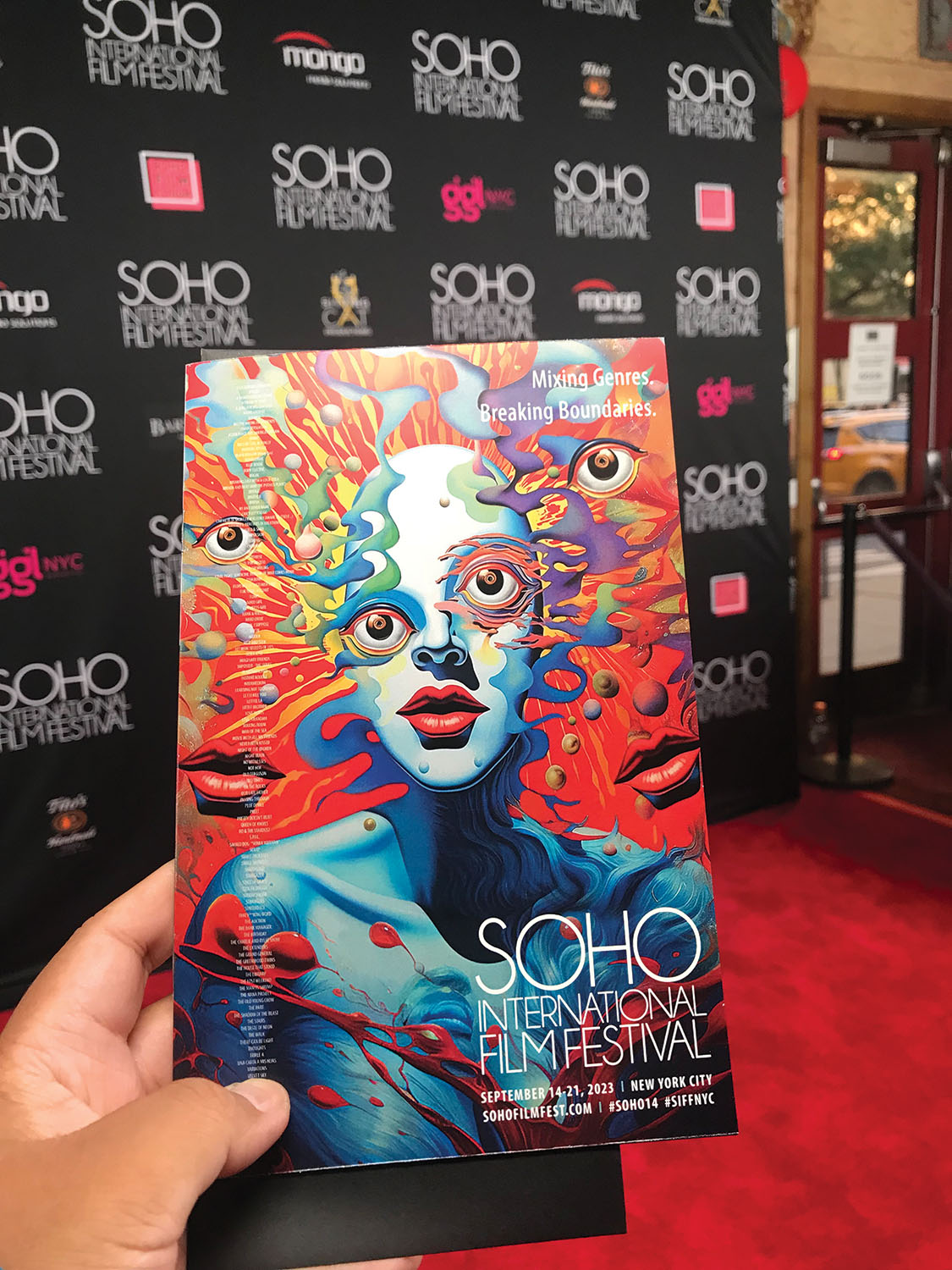 One of the distinctive features of the SIFFNYC is its commitment to audience engagement. Festivalgoers had the opportunity to vote and determine the winners of the SOHO14 Audience Awards in various categories, including feature films, shorts/series, and exhibition films.
Over the years, the festival has attracted an impressive roster of attendees, including renowned figures such as Octavia Spencer, Pierce Brosnan, Bobby Cannavale, Armand Assante, Luis Guzman, Sean Young, Kevin Jonas, Adam Brody, Eric Roberts, Michael Imperioli, and Steve Schirripa. Their presence at the festival underscores its significance in the world of independent cinema.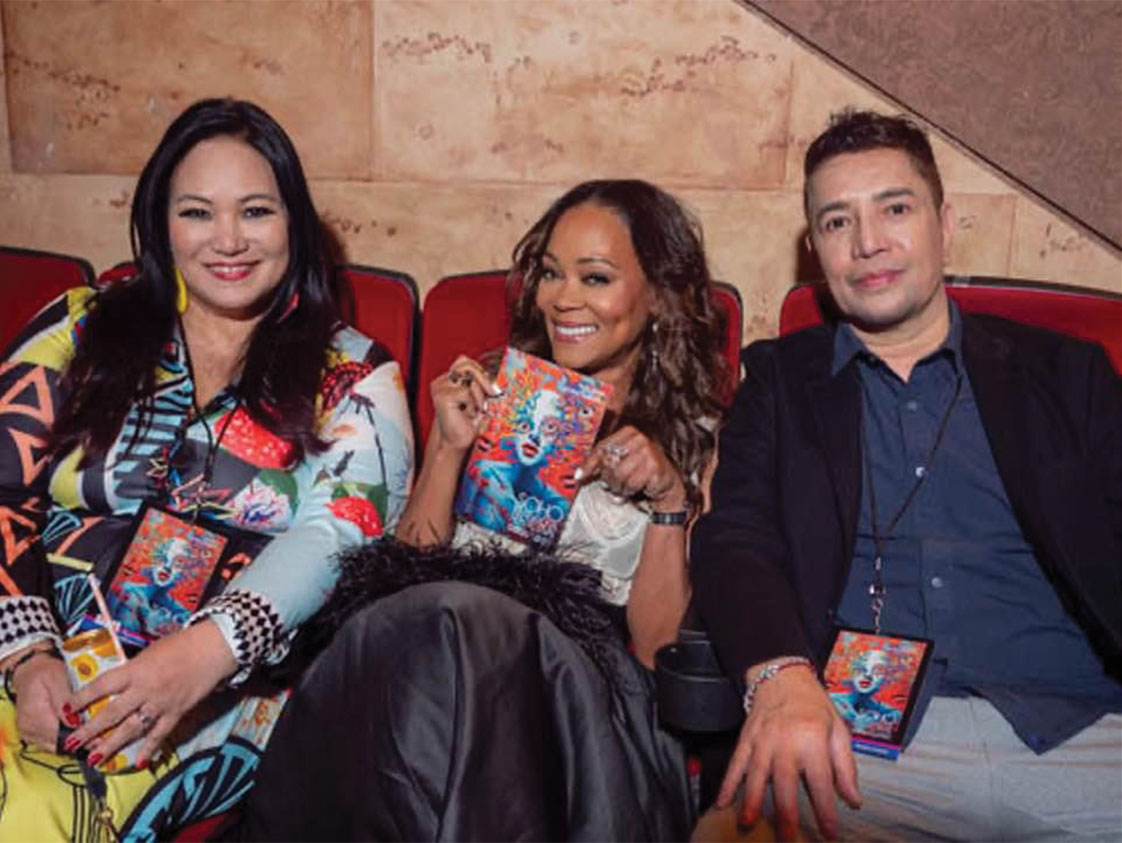 Presented by the SOHO Film Forum, a 501(c)(3) organization, SIFFNYC not only celebrates cutting-edge digital technology but also pays homage to traditional storytelling forms. It serves as a platform that encourages both emerging and seasoned filmmakers from New York City and around the world to submit their innovative cinematic works.
Reflecting on the festival's growth and the anticipation surrounding each edition, Santiago expressed her enthusiasm, stating, "We are thrilled by the volume of submissions and the caliber of films for this year's edition of the festival. There is so much anticipation as we eagerly prepare to unveil our talented filmmakers and their remarkable creations on screen!"
Reflecting on the festival's beginnings, Santiago shares, "I had a chance to kind of hear about it and it was done in a beautiful loft in downtown Manhattan. In the second year, the founder Jorge Ballos asked me to get involved with the festival, and bring it to the next level. It was a perfect fit."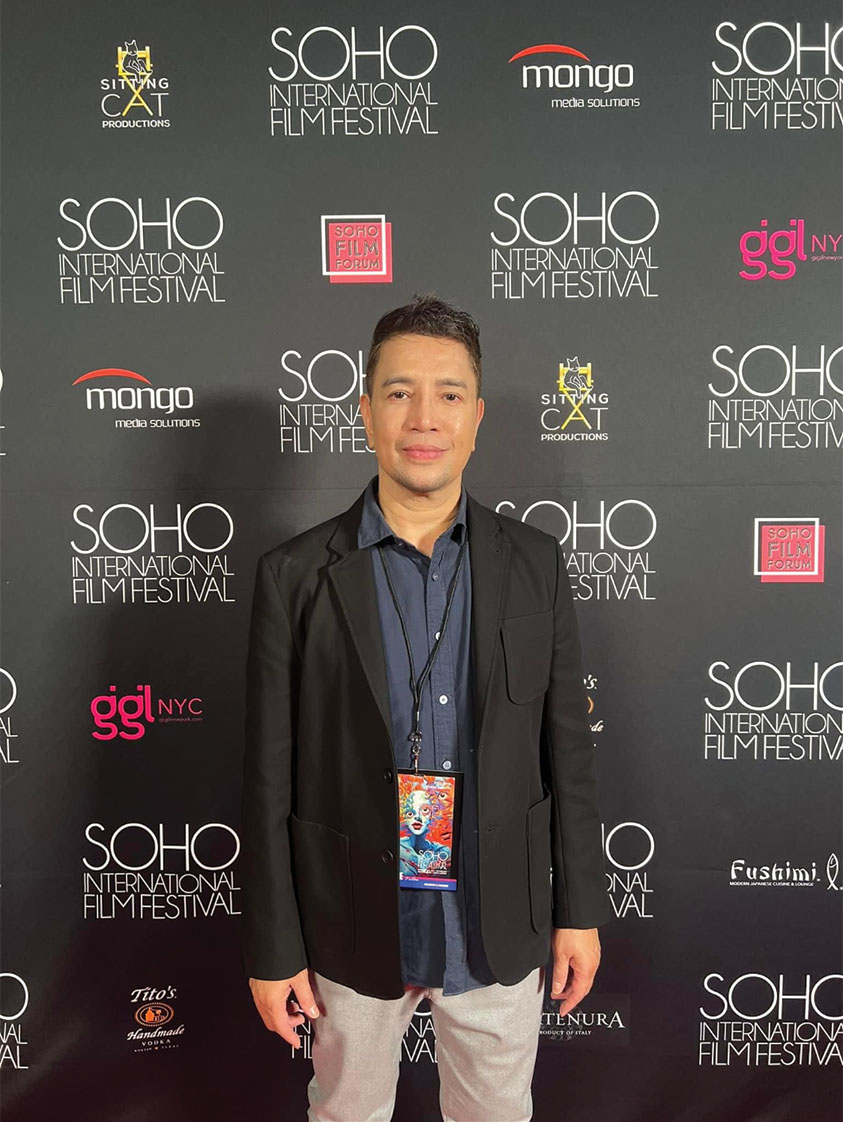 One of the distinctive aspects of the Soho International Film Festival is its commitment to diversity. Santiago emphasizes, "First of all, it's run by POCs. Jorge is the founder and the president and an AAPI woman is in charge of programming. That alone already puts us in a different place." This inclusivity is not just in leadership but also in the selection of films. Santiago, herself a filmmaker, believes in a nuanced approach to storytelling. "We approach our films that we accept on a very different level because we all know what goes into making an important story."
This year, the festival has partnered with Gigil, a Manila-based advertising agency, to further emphasize its dedication to mixing genres and showcasing diverse perspectives. Santiago explains, "Audiences will see where the films come from, and you try to have a very good mix, and it seems to come naturally. I feel like maybe just being a female programmer and also having a diverse background, born here and raised here, it's automatic for me to just really see stories, diversity."
The festival's support for Filipino filmmakers holds a special place in Santiago's heart. "I always say it'd be great if we can find Filipino films that could compete internationally but I really do make the effort every year to find them so whenever I see a submission from a Filipino or a Fil-Am filmmaker from the Philippines, I look at them and I try to see how I can fit into programming."
Addressing the challenges of running a film festival, Santiago likens it to producing a film. "It's production, except that I'm producing for 125 filmmakers at the same time." Despite the hurdles, the collaborative nature of the festival is what makes it a rewarding endeavor. "It's an operation and for example, I have 125 films this year. So I'm collaborating literally with 125 filmmakers."
Looking ahead, Santiago envisions the Soho International Film Festival becoming an iconic destination for independent filmmakers. She aspires for the festival to mentor the next generation of storytellers and bring their narratives to screens worldwide.
As the festival continues to thrive under the duo's stewardship, it stands not only as a celebration of cinema but also as a testament to the power of diverse voices in storytelling. With each passing year, it solidifies its position as a vital platform for filmmakers and cinephiles alike. n