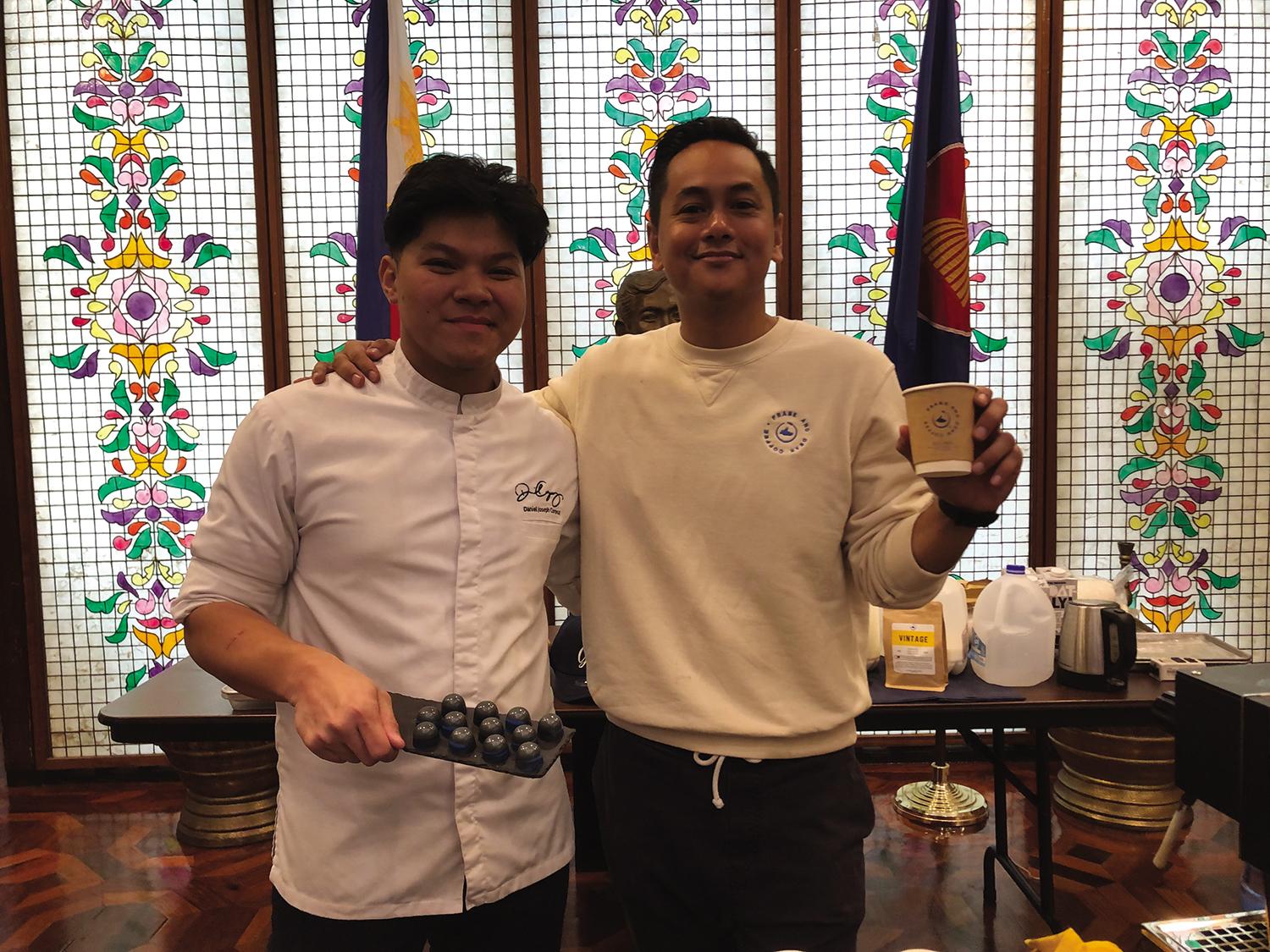 IN the thriving landscape of specialty coffee, Filipino entrepreneurs are carving out their space, blending tradition with innovation. With a rich heritage of coffee cultivation, the Philippines hopes to reemerge on the global coffee map.
Consul General Senen Mangalile, emphasizing the pivotal roles of unwavering quality and a steady supply chain, underscores the essential steps towards this goal. "First, there needs to be an increased awareness of our coffee products," Mangalile told the Asian Journal. This awareness is a crucial step in introducing Filipino coffee to a wider audience, starting with putting these exceptional specialty beans on the map.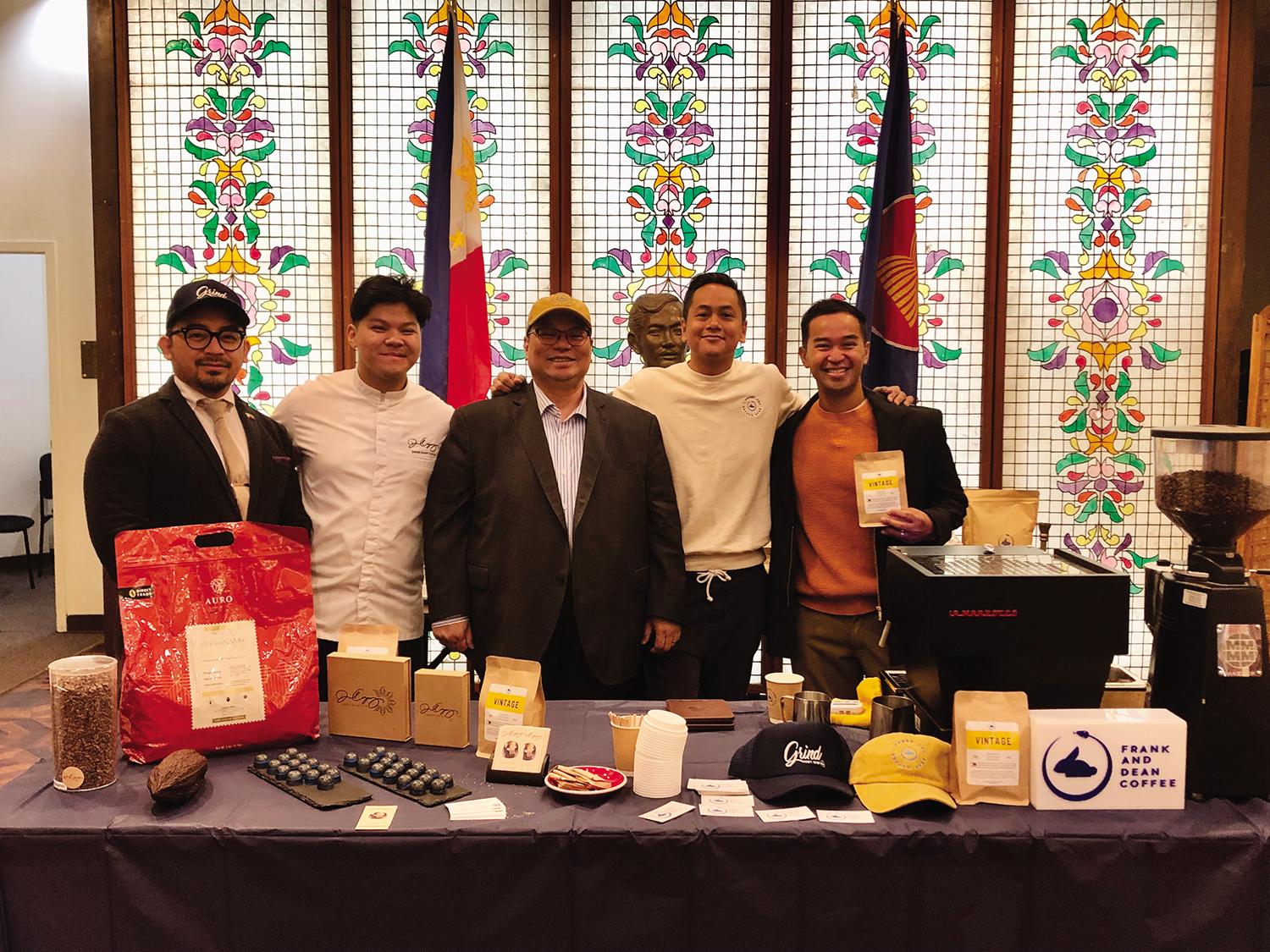 The second critical factor, according to Mangalile, is ensuring the industry can meet the demands for consistent quality at scale. He points to the historical position of the Philippines as a major coffee supplier to the United States, a legacy that holds the promise of a return to prominence.
"We have the quality beans that consistently win awards," Mangalile explained, affirming the country's capability to produce top-tier coffee beans. "If we don't have the scale and consistent quality, prospective clients will lose interest."
Entrepreneur Miguel Escueta, a co-founder of Frank and Dean Coffee (FDC), closely aligns with Consul General Mangalile's insights on penetrating the American market. Escueta, a full-time recording artist for about a decade before diving into the coffee industry, emphasizes the significance of a well-structured supply chain. "I think getting your supply chain done is the first big challenge and once you have that down, it gets easier," he shared.
"We're trying to facilitate the entry of Philippine coffee at good prices into the New York circuit," Escueta revealed, shedding light on their concerted efforts to pave the way for Philippine coffee in the New York market. This endeavor, supported by the Department of Trade and Industry (DTI) and the Philippine Consulate General, signals a promising step towards introducing Filipino coffee to a wider audience.
Frank and Dean Coffee, which currently operates four outlets in Manila, recently staged pop-up events to showcase their coffee beans, proudly sourced from Sagada, Mountain Province.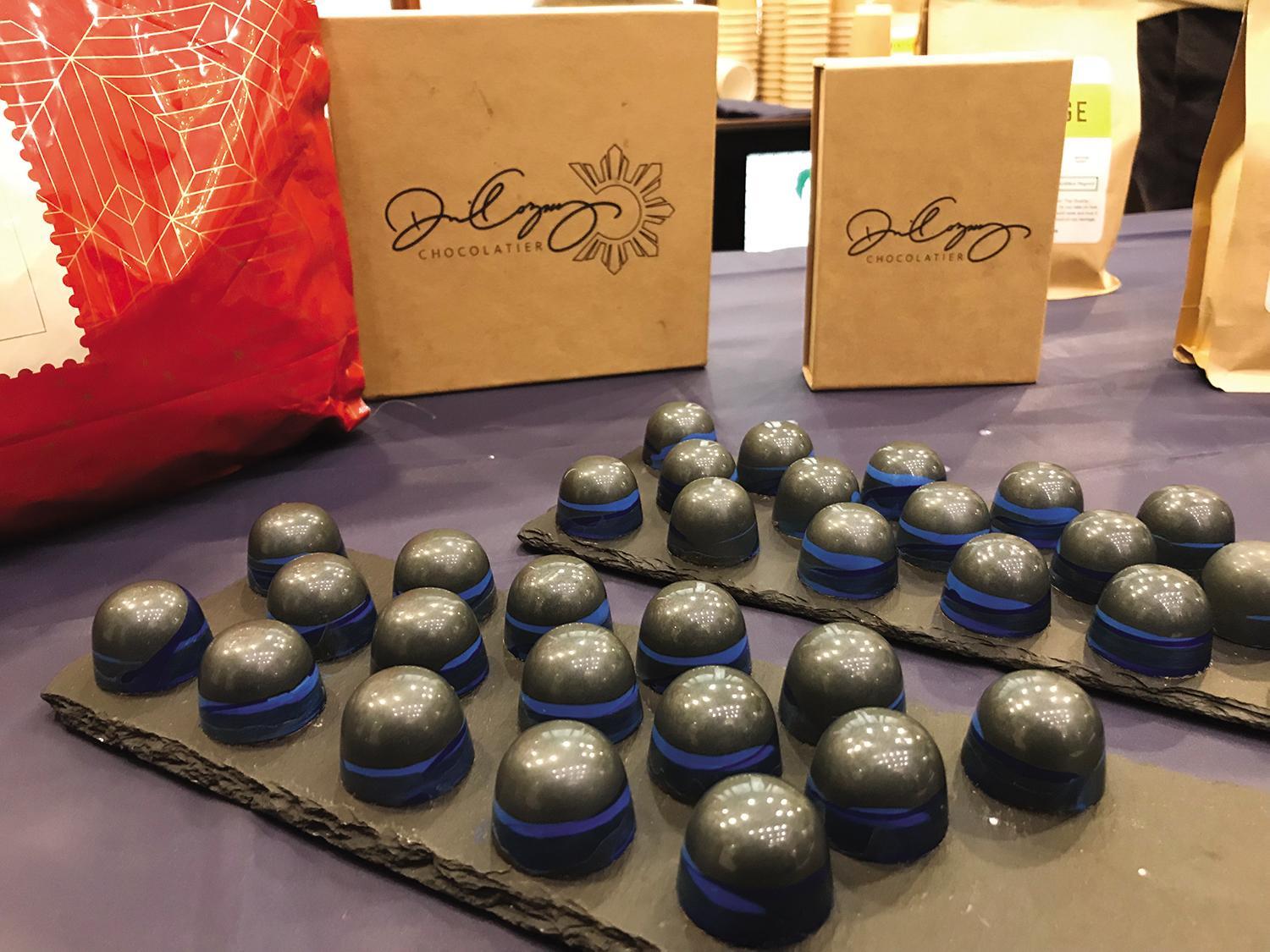 Escueta and his co-founder Nicolo Villonco partnered with Daniel Corpuz Chocolatier, the namesake brand of Corpuz, a pastry chef and chocolatier based in New York City. He is a graduate of the Culinary Institute of America and has achieved several accolades in the culinary industry and was a contestant on the first season of Netflix's "School of Chocolate".
He is known for his unique approach to chocolate-making, which incorporates Filipino flavors and ingredients. For these pop-ups, Corpuz created bonbons using Auro cacao sourced from Davao and coffee beans from Sagada.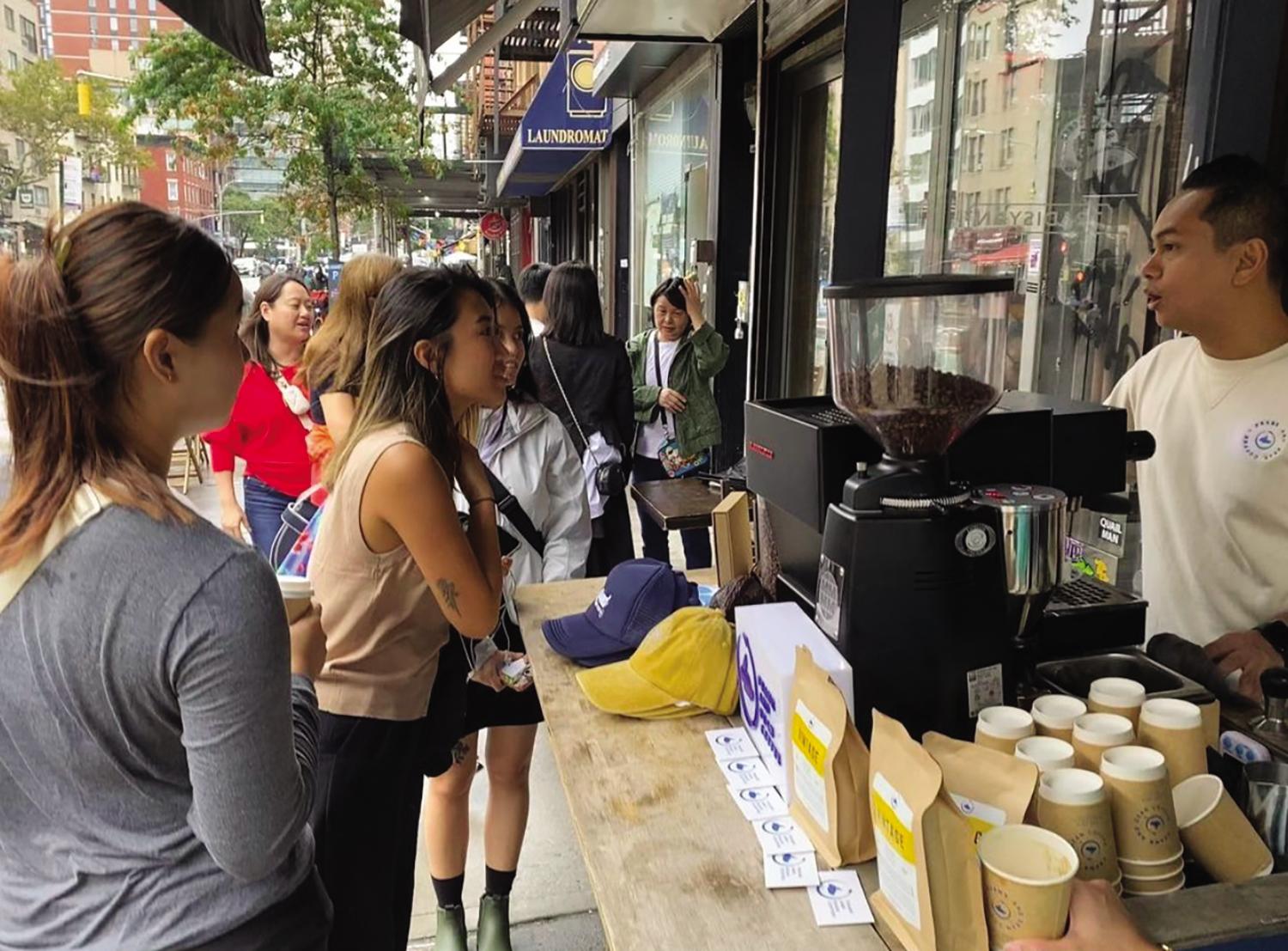 Gino Cabigao, FDC's New York liaison, orchestrated a pair of exclusive pop-up events for this exciting collaboration. The first took place last Saturday, where guests were treated to a delightful experience of specialty coffee and chocolate pairings at Tradisyon, a cherished Filipino restaurant nestled in the heart of Hell's Kitchen. Then, on Tuesday, Oct. 10, Escueta and his dedicated team brought their coffee and chocolate combination to the Philippine Consulate General on Fifth Avenue.
"There's a lot of new brands coming up. Filipino entrepreneurs are becoming more creative. They are becoming well-traveled and they are exposed to a lot of other brands around the world through social media," Escueta noted about the growing number of Filipino coffee shops competing against giants like Starbucks and Coffee Bean.
This surge of creativity is giving rise to a new wave of concepts, each vying for its place in the sun. However, as he rightly points out, the real challenge lies in sustaining and growing these ventures.
Frank and Dean Coffee's "Dream Latte" is one such concept that emerged during the pandemic as a response to the changing work landscape. "People were working at home, they didn't want to go out so a lot of coffee shops started bottling their coffee," Escueta explained. This product is now a top seller, indicating a burgeoning market for ready-to-drink coffee. He hopes to bring this product to the United States when the right time comes.
When it comes to the unique flavors of Filipino coffee, Escueta highlights their diverse sourcing, saying, "We get from Sagada, from Benguet. Some of our wholesale clients like robusta, so we also source from Cavite and Tagaytay. We also do some blends with beans from Brazil and Ethiopia."
While the Philippines may not have the capacity for massive export, the consul general stressed the importance of establishing a reputation for reliable, high-quality coffee in the American market. "Our goal is to bring our award-winning coffee on a regular basis, not on a massive scale, but enough to penetrate the established coffee market here in New York," he emphasized.
The consul general further outlined the need for consistent efforts in this direction. "We have to do it on a regular basis," he added, underlining the dedication of the Department of Trade and Industry (DTI) in making this vision a reality.
Additionally, he shed light on potential sources of specialty coffee within the Philippines. Areas like Bulacan, particularly in the mountainous region of Dona Remedios Trinidad, are showing promise for coffee cultivation.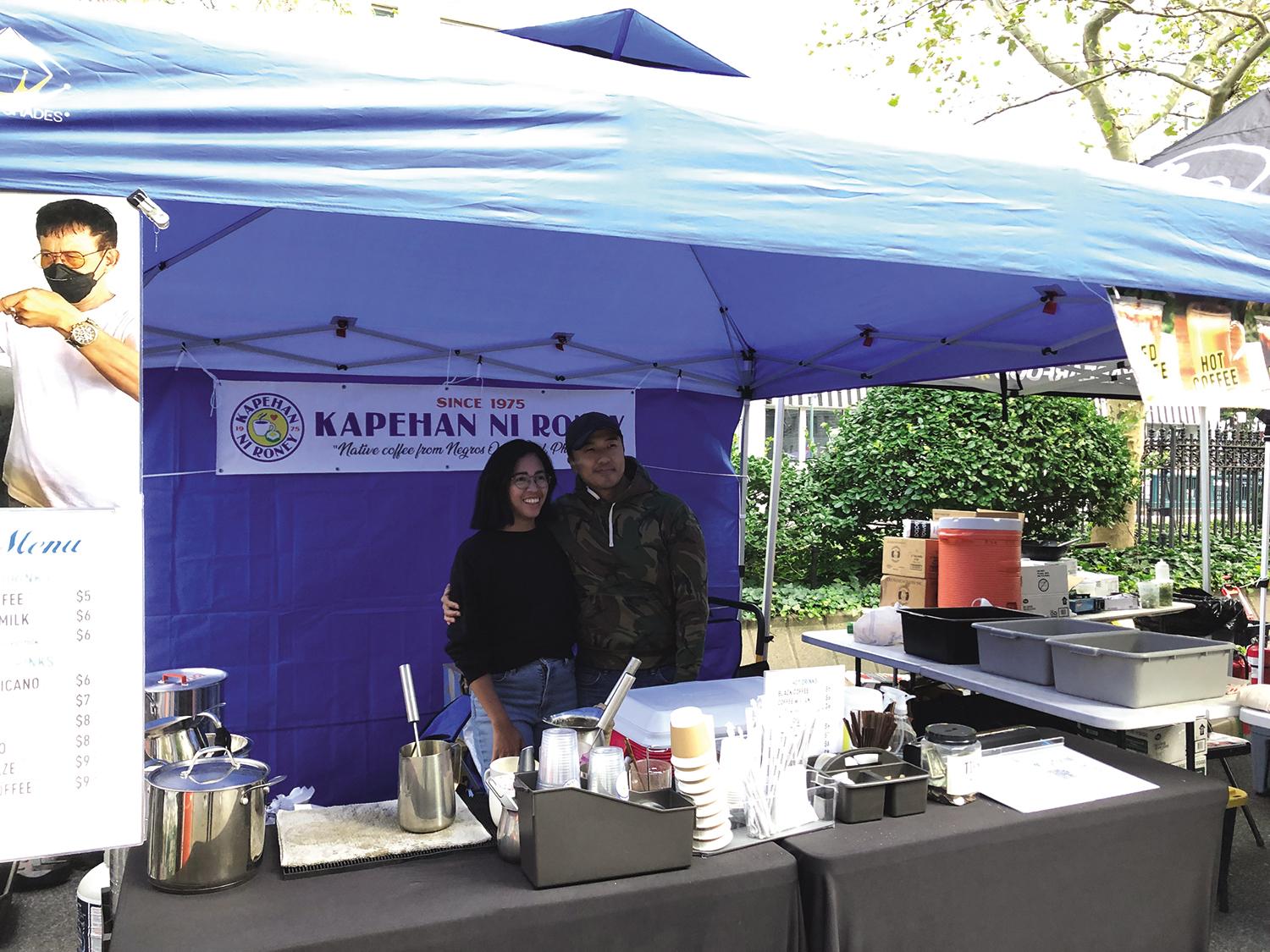 At the Lumpia Fest on the Upper West Side last weekend, one of the vendors was Kapehan ni Roney, a coffee shop that opened in Negros Occidental in 1975. It has expanded its presence to the United States, under the ownership of Jockeylyn Wong, Roney's daughter. With a couple of locations in the towns of Binalbagan and Kabankalan, the coffee shop gained renown for its handcrafted puto (rice cake) steamed in banana leaves, a delightful complement to their aromatic brew.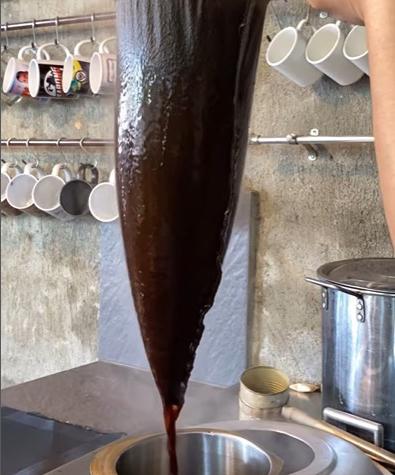 Wong told the Asian Journal that she wants to highlight and continue the traditional coffee-brewing method her dad uses which is similar to the Malaysian style, utilizing a cloth filter affixed to a wire loop. Wong envisions using pop-up shops as a platform to share this cherished tradition and spotlight the distinctive coffee from her hometown in Negros Occidental.
While the yield of coffee beans from unlikely areas like Bulacan and Negros Occidental may not be massive, it holds the potential for producing exceptional, specialty-grade coffee.
"This event today is a perfect example of the fact that when Filipinos come together they can offer more than what each could do individually," Consul General Mangalile said. "Coffee and chocolate pairing, people get to see the synergy between two different but related businesses."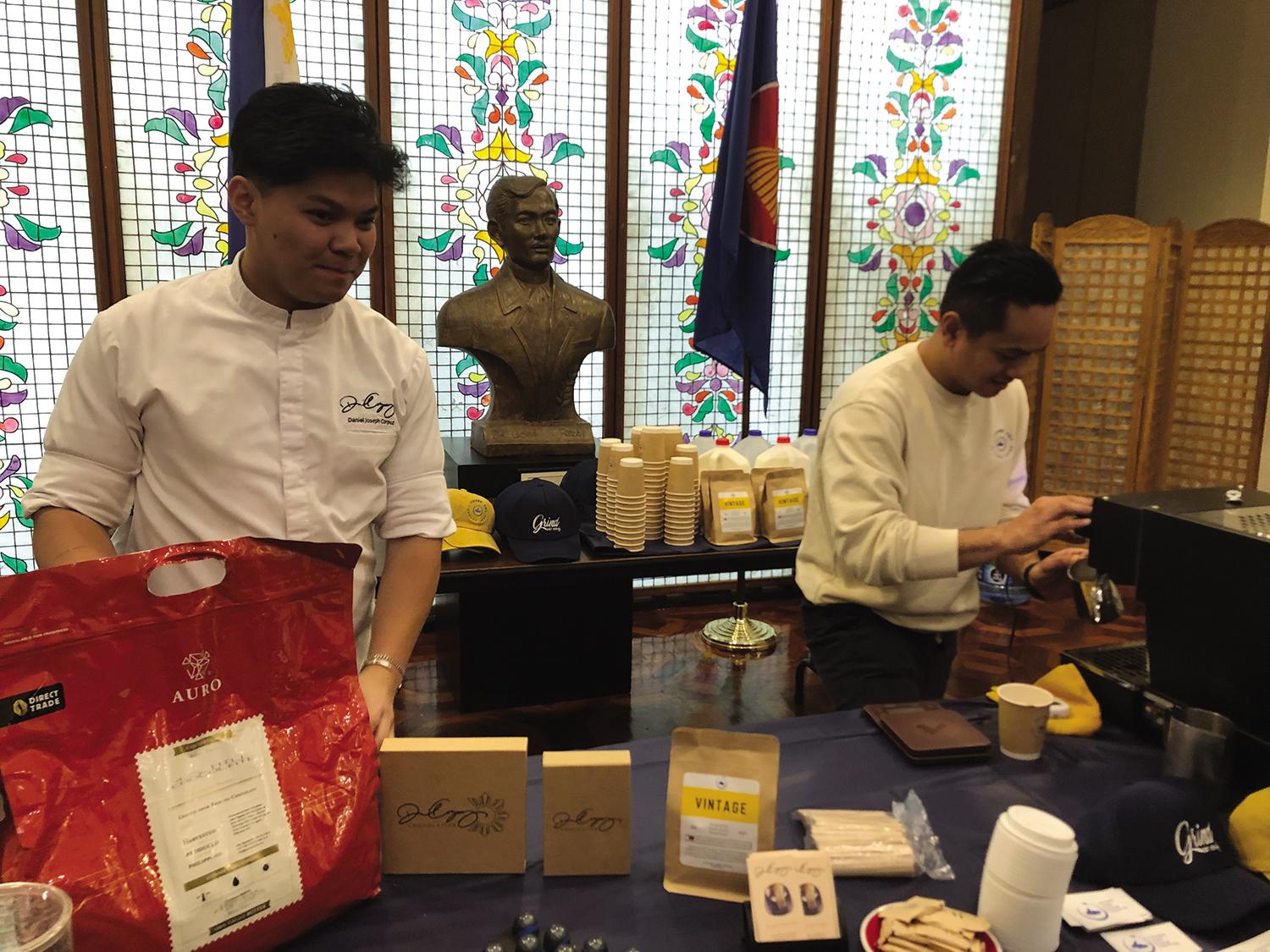 As Filipino coffee continues to gain recognition for its distinctive qualities, the path to establishing a significant presence in the American market becomes clearer. With dedicated efforts from the government sector and a commitment to quality from coffee farmers and purveyors, Filipino coffee has the potential to become a sought-after choice among coffee enthusiasts worldwide. n