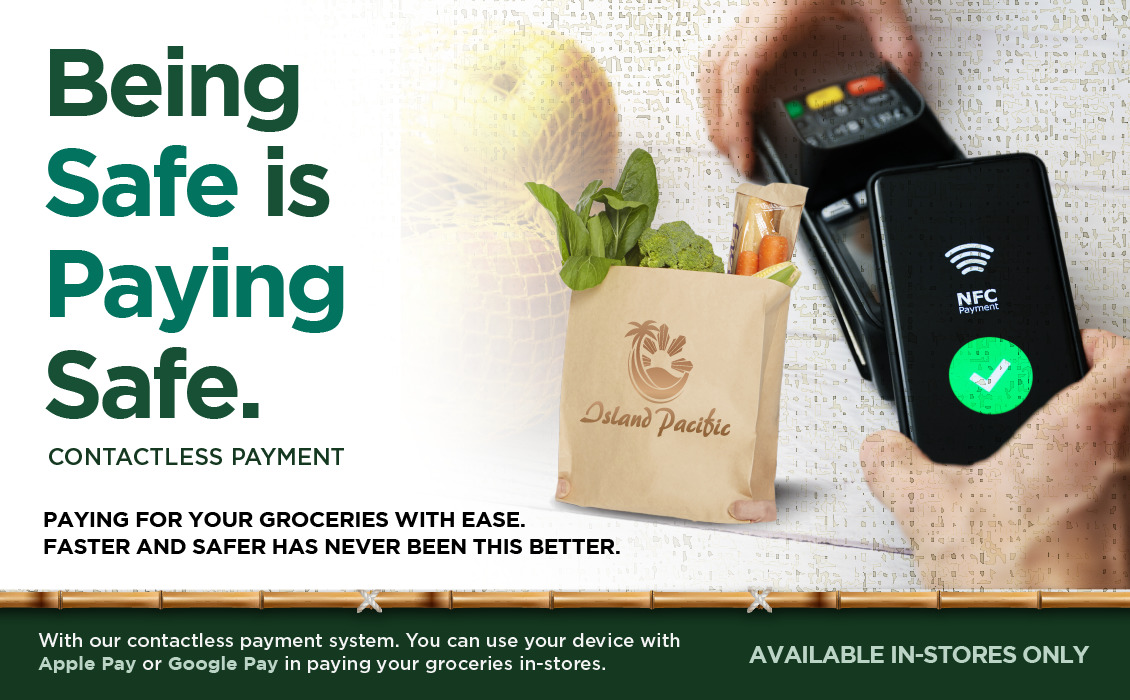 Island Pacific Supermarket, with locations in California and Nevada, is the first Filipino supermarket chain to offer online shopping with same-day grocery delivery in the United States.
As phases continue to reopen in California and Las Vegas, the grocery chain is taking even more precautions to keep our community safe amidst the coronavirus pandemic.
Island Pacific now accepts contactless payment at all their locations to keep shoppers, their families and employees safe!
Contactless payment is a secure method for our customers to be able to purchase their favorite Filipino grocery items using a debit, credit, or smartcard—stored on their mobile device.
Everyone who has yet to shop online using the Island Pacific App and chooses to physical shop in their local stores are highly encouraged to utilize their Apple Pay or Google Pay, depending on their mobile operating system. Once they've shopped their Filipino grocery needs at Island Pacific in store, checking out at the counter is efficient and easy. Simply pull out your digital wallet from your smartphone and Island Pacific will process payment without ever having shoppers touch the keypad!
"The safety, well-being and health of our shoppers in our communities are our biggest concern at this time so offering contactless payment technology is one way that we are taking all precautions necessary. With diligent sanitation measures, sneeze guards, social distancing, and now contactless payment, we can mitigate the spread of COVID19 and provide a safe shopping experience at Island Pacific," shares Niño "Jeff" Lim, founder of Island Pacific Market.
Island Pacific is a supermarket chain dedicated to promoting Filipino Food and Seafood to the rest of the world. It is headquartered in Walnut, California and currently has 16 supermarket branches serving communities in California and Las Vegas. (Advertising Supplement)