EVENT cancellations, work from home, no dining in restaurants, doors shuttering — these are a few ramifications of the coronavirus pandemic that businesses across the country are facing. Here in Southern California, new guidelines have caused Filipino American business owners to change the way they operate or even, close temporarily. 
Following California Governor Gavin Newsom's directive, Los Angeles Mayor Eric Garcetti on Sunday night, March 15 ordered the temporary closure of bars and nightclubs that don't offer food, movie theaters and entertainment venues, and gyms and fitness centers. Restaurants and retail food facilities, as well as bars that have food, face restrictions to only provide delivery, takeout or drive-thru.
The restrictions will remain in place until noon on March 31, but are subject to extension. LA County officials followed suit with a similar announcement on Monday as new coronavirus cases continue to be reported; the county has 144 cases as of press time.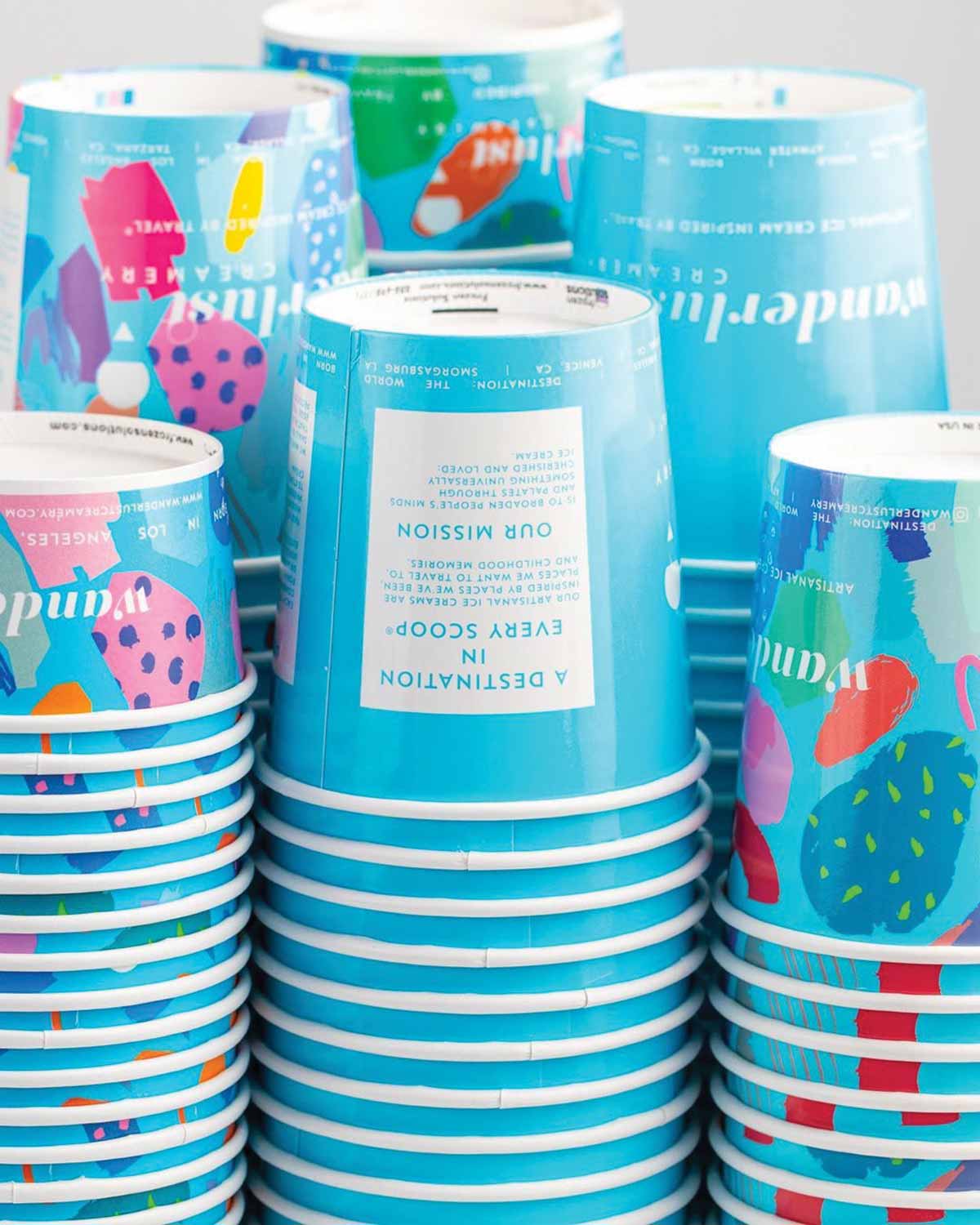 At Wanderlust Creamery, a Fil-Am owned artisanal ice cream shop inspired by global travels, flavor sampling and cash payments have been suspended. Its four locations, which include Atwater Village and Tarzana, now only offer takeout pints and no-contact delivery through Postmates and UberEats.
Taking out the sampling "kills us the most because it's essential to the Wanderlust experience," chef and creative partner Adrienne Borlongan said in an email. The company also has electronic and physical gift cards available for future use, and plans to roll out an overnight shipping option across the state and to Nevada and Arizona in the coming week. 
AC Boral, who opened Bebot Filipino Soul Food last fall in Long Beach, said they have been experiencing more e-gift card sales and generous gestures — a customer offered to pay for gas for food deliveries, for example.
"Our needs as a restaurant are definitely monetary, but boosting our morale helps too. We're not a corporation, we have a big heart. Knowing that the restaurant will be okay once we're all okay means a lot," he said.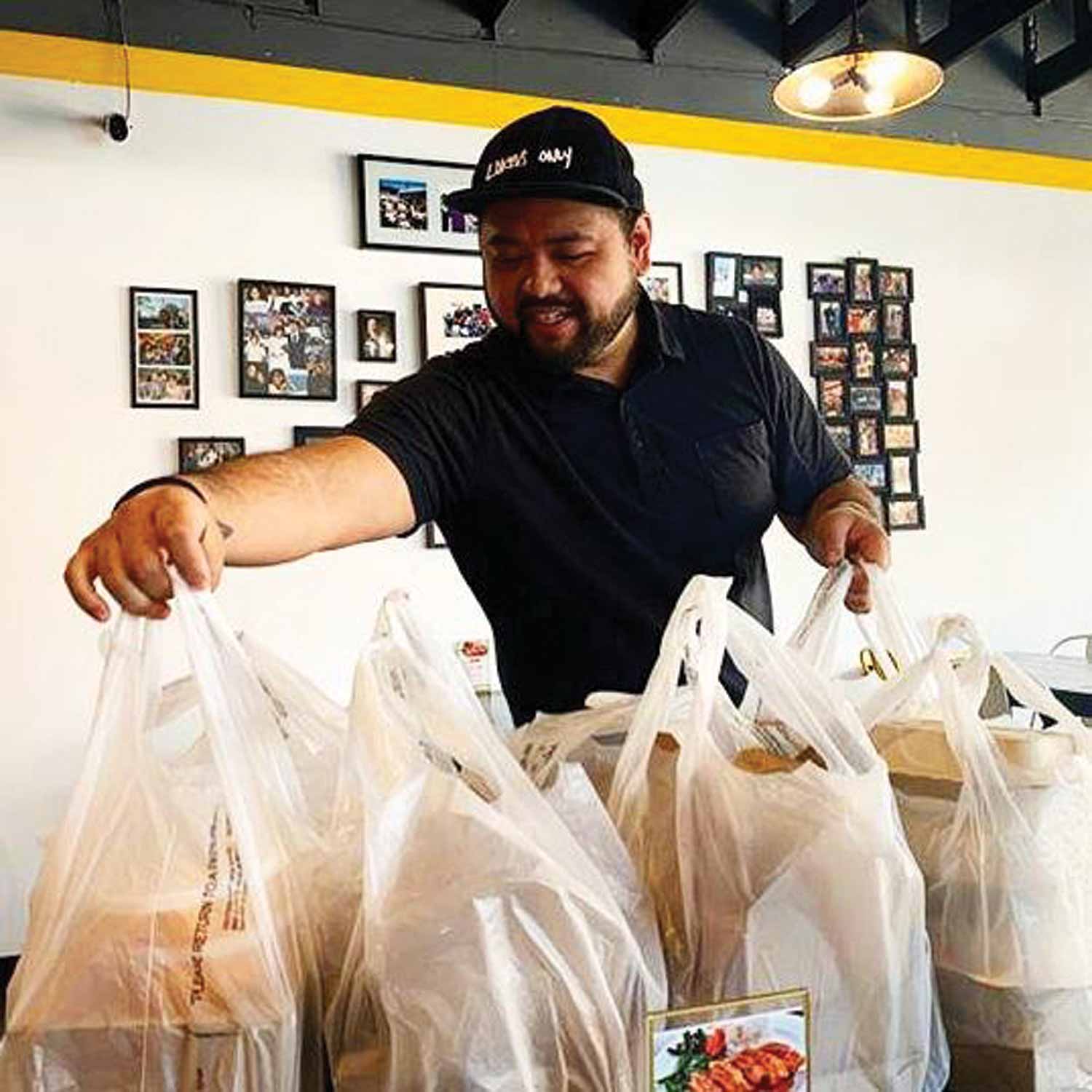 Boral's restaurant began free deliveries to healthcare workers across LA and Orange County to "boost morale for those with the demanding, stressful responsibilities their jobs hold."
"I really do think my contribution is so little compared to theirs — being vulnerable to an uncertain virus and dealing with the panic and unknowns of the situation we're in as a community. Healthcare workers are the front line. I just hope serving a good meal to them is a small gratitude they can feel and appreciate," he said. 
But beyond serving food, it also means getting creative and keeping customers engaged, such as creating a "house account program" for regulars that includes rewards like free dessert, and taking Venmo as a form of payment to avoid the extra fees from credit card merchants, Boral said. 
Anna Marie Cruz, founder of Entrepinayship, said, "In these uncertain times, some of the best assistance will come from [the] community. Do not hesitate to reach out to friends, family, and your network for support, especially as we navigate an unprecedented crisis of this magnitude. You are not alone."
Joe Bernardo and Elaine Dolalas, who are among the hosts of This Filipino American Life podcast, started a Facebook group called "Support LA's Filipino Small Businesses" last Saturday to centralize updates and raise awareness of businesses in the community that need the most help. 
The idea was inspired by Bernardo's friends in Seattle who were posting recommendations of businesses to patron in the city's Chinatown-International District, an area that has been hit hard by xenophobia and racism associated with the coronavirus. The new Fil-Am business group has hit close to 1,000 members four days later with posts predominantly about restaurants that are still offering delivery and takeout services.
"We would like to have more people post them actually going to those places and ordering from them," Bernardo said. "But we try to moderate posts because there are some people who just promote their businesses that aren't necessarily affected by social distancing, like they might be an internet company or selling stuff online."
Similarly, Fil-Am digital platform Filuency created a Google map of Filipino businesses across counties in Southern California. 
"It's important to know that small businesses such as those on our map are what technically keep the economy moving, and losing these businesses would gravely affect our overall community, " said Filuency co-founder Lauren Delgado. 
Over the weekend, it was busy at Titas of Manila, a turo turo restaurant in West Covina customers still placed large catering or takeout orders. But on Monday night, the city followed LA county's orders on public spaces and also declared a local emergency.
The restaurant has since cut hours and is operating on a skeletal force, reducing the number of counter and kitchen staff from 12-18 depending on peak days to now five. 
"As a business owner, I have to play it by ear. Our schedule is not fixed so if there is nobody coming in, I let the staff go [home]," Titas of Manila owner Charina Vergara said, adding that she's monitoring the health of employees and continuing to provide them with free meals.
Though the restaurant has partnered with UberEats — which is waiving delivery fees from all orders from every independent restaurant — Vergara said it will be too labor intensive and she is unsure whether customers will use that service. 
In LA's Chinatown, restaurants LASA and Ord & Broadway announced they would cease operations for now but may consider takeout or delivery options in the weeks ahead. Cafe 86, a bakery that specializes in all things ube, announced it would close down its Pasadena store indefinitely and was weighing whether to do the same with its other locations in Chino Hills, Artesia and San Diego, which are still opened for limited hours.  [Editor's note: As of Wednesday, March 18, the company announced it would temporarily close all its locations.] 
However, grocery stores, pharmacies and food banks are not covered by the LA city and county orders. Garcetti advised city residents to not "panic buy" and only buy food appropriate for a week.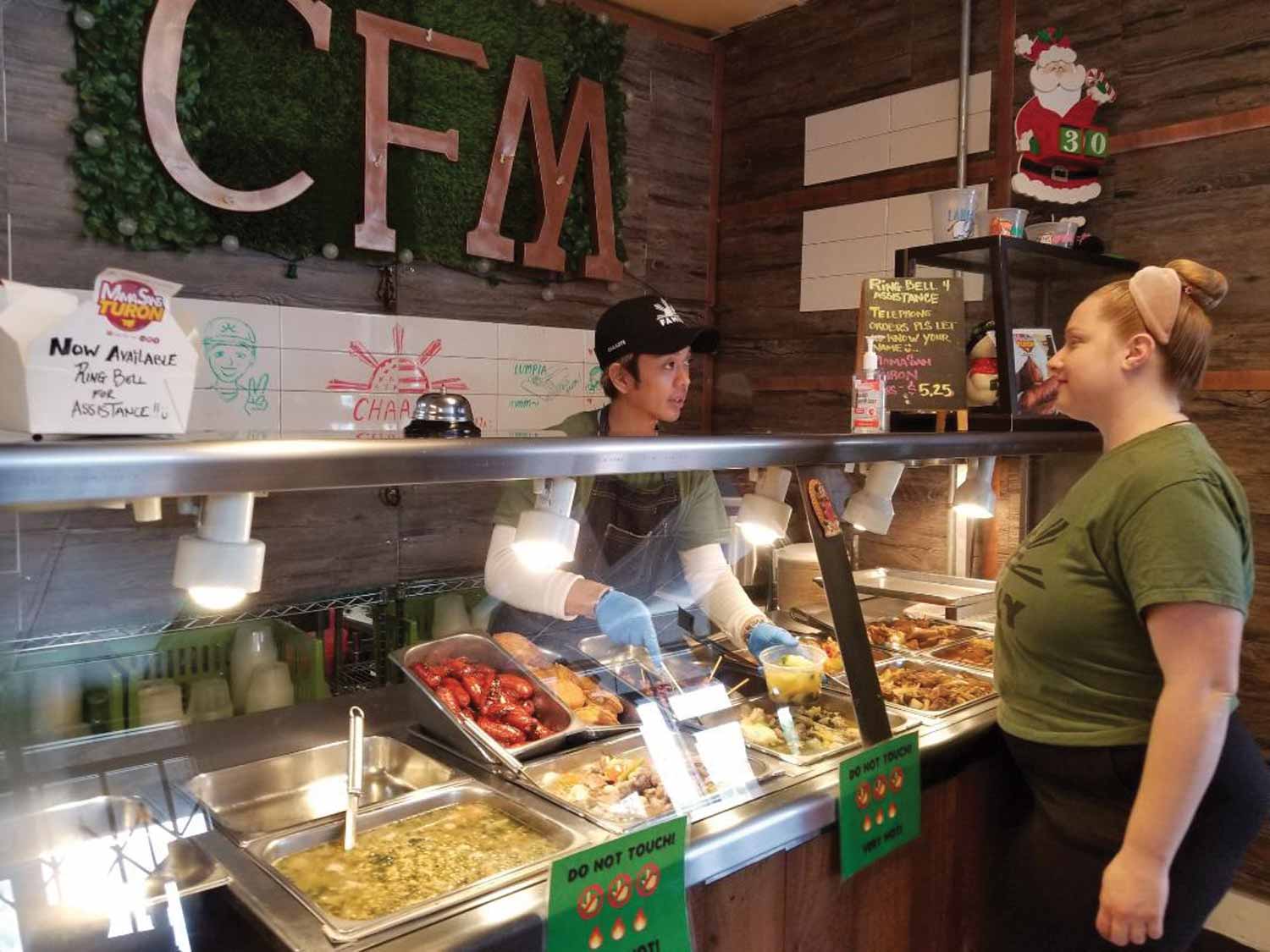 At Chaaste Family Market, a family-run grocery store and turo turo restaurant in Pasadena, business hasn't slowed down financially as people have been stocking up on canned goods, frozen meat, noodles and of course, rice. But the personal interaction with customers is withering away. 
"Financially, the store is doing well but I say this not with happiness," said Christian Esteban, who together with his brothers, operates the store founded by their mother in the late '80s. "Our store is about service and talking to customers because that's how our mom raised us. We can't even do that now because we have to maintain this distance and people understandably don't want to stay and talk. So how are we really doing? It hurts and it's confusing because emotions are sensitive right now." 
This week, the store took away its indoor seating, but Esteban said they have to plan for other possible scenarios, from people being desperate and resorting to stealing or rationed deliveries from suppliers. 
Meanwhile, Island Pacific Seafood Market, which has 16 stores across California and Las Vegas, has pledged not to gouge prices and began limiting the quantity of products that can be bought from certain categories — that includes one 50-pound bag of rice per customer. The market has also PhilHouse, which serves prepared Filipino dishes and grilled items, in each location and has cordoned off the dining areas. 
"Staff has been extra diligent by providing customers disinfectant spray and wipes to wipe down all handlebars of carts and surfaces in the store. Staff has been asked to wear gloves at the cashier stations. Our payment systems have been upgraded for touchless transactions," Giselle Tongi-Walters, a marketing consultant for the market, said in an email, adding that senior citizens — considered the most vulnerable to the virus — are given priority in the checkout lines. 
She added, "We…are restocking shelves as soon as products come in. We have anticipated the influx of ordering and have upped our supply chain to meet the communities' needs at this time." 
Limiting interactions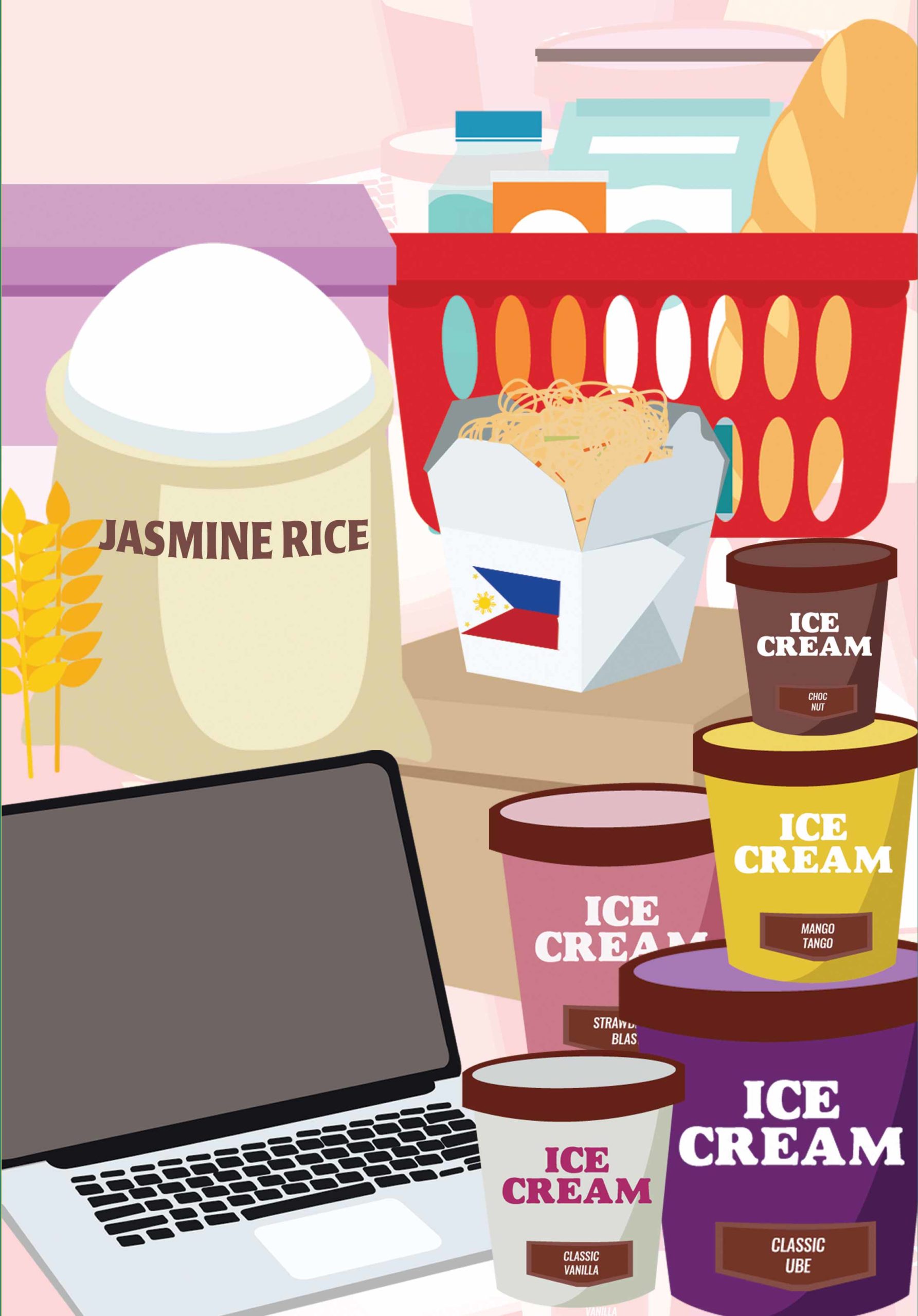 Aside from the food industry, social distancing is testing the operations of business owners who provide services that require direct human interaction. 
For Fiona Hilario who owns Lay Bare Salon, a waxing studio in Studio City, the main crux of her business involves employees getting close to customers' spaces — which goes against the Centers for Disease Control and Prevention (CDC)'s recommendations that people maintain a six-foot distance from one another. 
Currently, the salon takes at most three clients at a time and is on "top of disinfecting everything round the clock but we doubled or even tripled that effort. We also set-up alcohol spray stations all over the branch so clients may easily access aside from having sinks in each cubicle," Hilario said. 
While the salon continues to operate, Hilario is weighing whether they should close for the remainder of March. "I hope we are allowed to stay open until things get better as our team members are paid hourly and all depend on us being able to operate," she added. 
Annie Nepomuceno, who provides piano and vocal lessons as well as event production through her company Music Arts Events, has reported cancellations and postponements of several community events she was working on. "That means there's no income that's going to come in until we can actually execute the events in the future," she said. 
But the bright side, she said, is that her music lessons can move online using video tools like FaceTime or Skype. "I'm offering free consultations to see if digital lessons are going to work for your family because I think now is the time for adults to handle the anxiety and the stress by doing some musical activity and it's the same for the kids so that they will have something to help their brain development," she added. 
Patrick Mandap said his photobooth and event coordination company lost an estimated $1,400 in revenue on Tuesday alone, as five events had to be canceled, some of which would have taken place at assisted living facilities. He also received about 10 cancelations for weddings and other parties for the rest of the month and early April.
"I honestly don't know what the solution is right now because no one will be booking events anytime soon," Mandap said. But in the meantime, he's hoping his other business that designs labor law compliance posters will bring in some clients. 
Clement Tagle III, who offers online SAT tutoring through Wyzant, said that he's experienced about a 10% increase in inquiries and sign-ups. 
"It's been a boom for me, despite the horrific circumstances, as students are out of school but still want to accomplish something and get a head start on their college applications," he said. 
Following guidance to cancel or postpone gatherings, community organizations like Search to Involve Pilipino Americans (SIPA) and Pilipino Workers Center (PWC) in Historic Filipinotown have also heeded the call by suspending forthcoming events and moving some services online or by phone, like small business counseling or tax preparation. 
"We are also creating a list of resources to utilize to address all the businesses' concerns on financials to operations. We will be sending this out in a few days," said John Swing, business development specialist at SIPA. 
Federal and state agencies have begun to roll out assistance for small businesses, such as the U.S. Small Business Administration pledging up to $2 million in Disaster Assistance Loans for those affected. The California Franchise Tax Board announced a relief program that allows affected taxpayers to request an extension in filing 2019 tax returns and make certain payments until June 15. The city of LA is also expected to unveil a loan program within the week to help struggling small businesses. 
"Everyone can be calm, patient, understanding and also a bit more compassionate towards us in the service industry because we're trying our best so everybody can have what they need," Esteban advised. "But I would rather make our regular daily income and people walk out happy than people now walking out sad and confused."