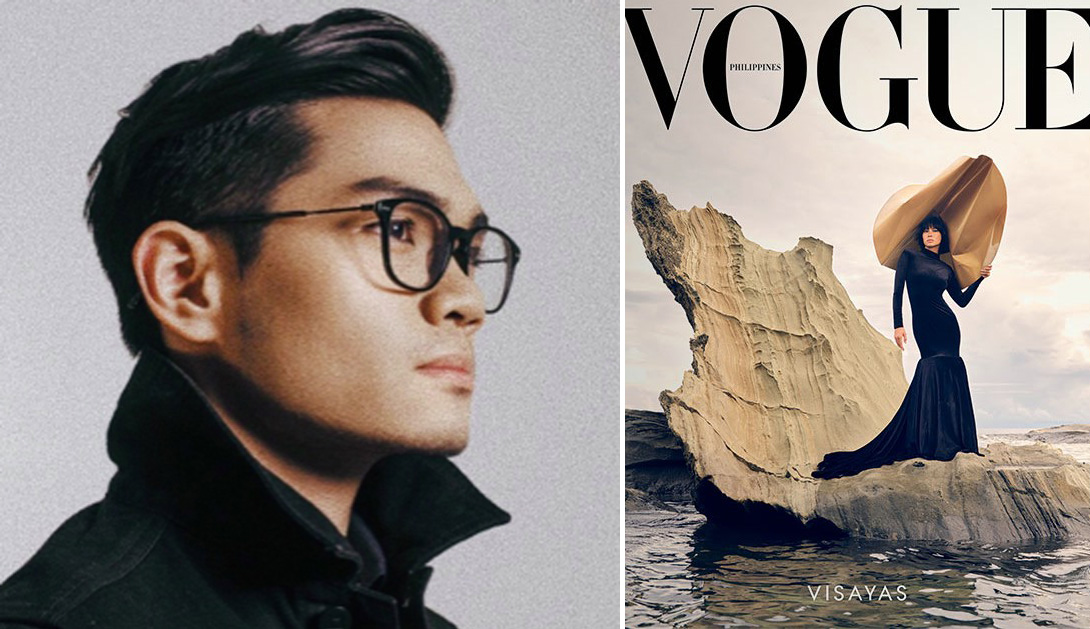 The Philippines' fastest-rising young designer, Chris Nick, has arrived in Los Angeles, and is debuting in one of the world's biggest fashion events, the LA Fashion Week (LAFW) Spring Summer 2023, on October 7, Friday.
The show will be held in Los Angeles' first experiential entertainment complex, the Lighthouse Immersive LA (located in 6400 Sunset Boulevard) for the first time in LAFW history.
The Asian Journal Media Group, Techedge Solutions, and Monte Maria Cellars are the event's major presenters. TechEdge will broadcast the presentation live to a global audience via a cutting-edge live streaming service.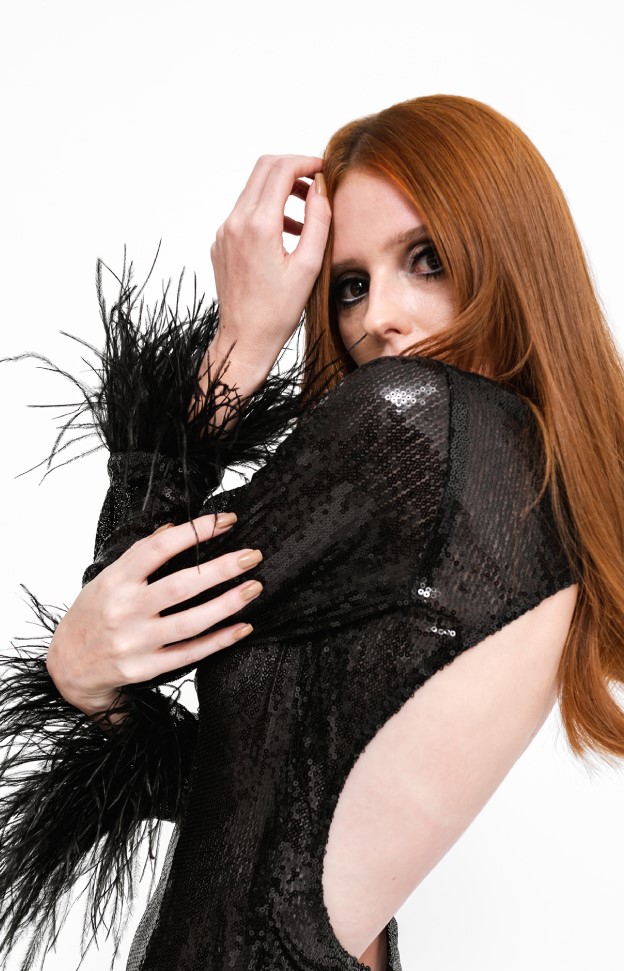 Pinoy pride at LAFW
Chris Nick is renowned as the young designer whose creations appeared on the covers of 11 major Philippine magazines in just his first year of the fashion industry in 2019.
The newest achievement in his resume is that his creation was chosen to grace the cover of this year's inaugural issue of Vogue Philippines.
Chris, the favorite designer of numerous Filipino celebrities, is known for his sleek designs and very sophisticated silhouettes. This young designer has a distinct sense of style that's difficult to miss, favoring romantic silhouettes, a palette of jet black, and everything Parisian and Old Hollywood-inspired.
For Chris, fancy colors are unnecessary. The simplicity of his designs doesn't take away from the power and confidence a woman will exude once she wears a Chris Nick ensemble.
The Asian Journal editorial team caught up with Chris a day after he arrived in LA. In the interview that follows, Chris discusses his sense of style in terms of design and how he feels about being part of one of the world's major fashion weeks.
You are debuting in LA fashion week. How does it feel?
My God, it feels so crazy! And I'm just super blessed. 'Coz you know I've been here for a little less than three years. And everything's been happening so quickly. It feels amazing.
How would you describe yourself as a fashion designer?
As a fashion designer, I'm a firm believer of understated elegance. When I design, I have this ideal world, and this fantasy, that I have in my head which I want to become a reality. And when I design, I design for myself if I were a woman. Something like that.
How would you describe your creative process?
My creative process? Well, I'm a big fan of Old Hollywood. And I'm also a big fan of Studio 54. So it's me: merging the two together. It's very sensual yet, at the same time, very elegant. I like to merge the two: elegance and sensuality.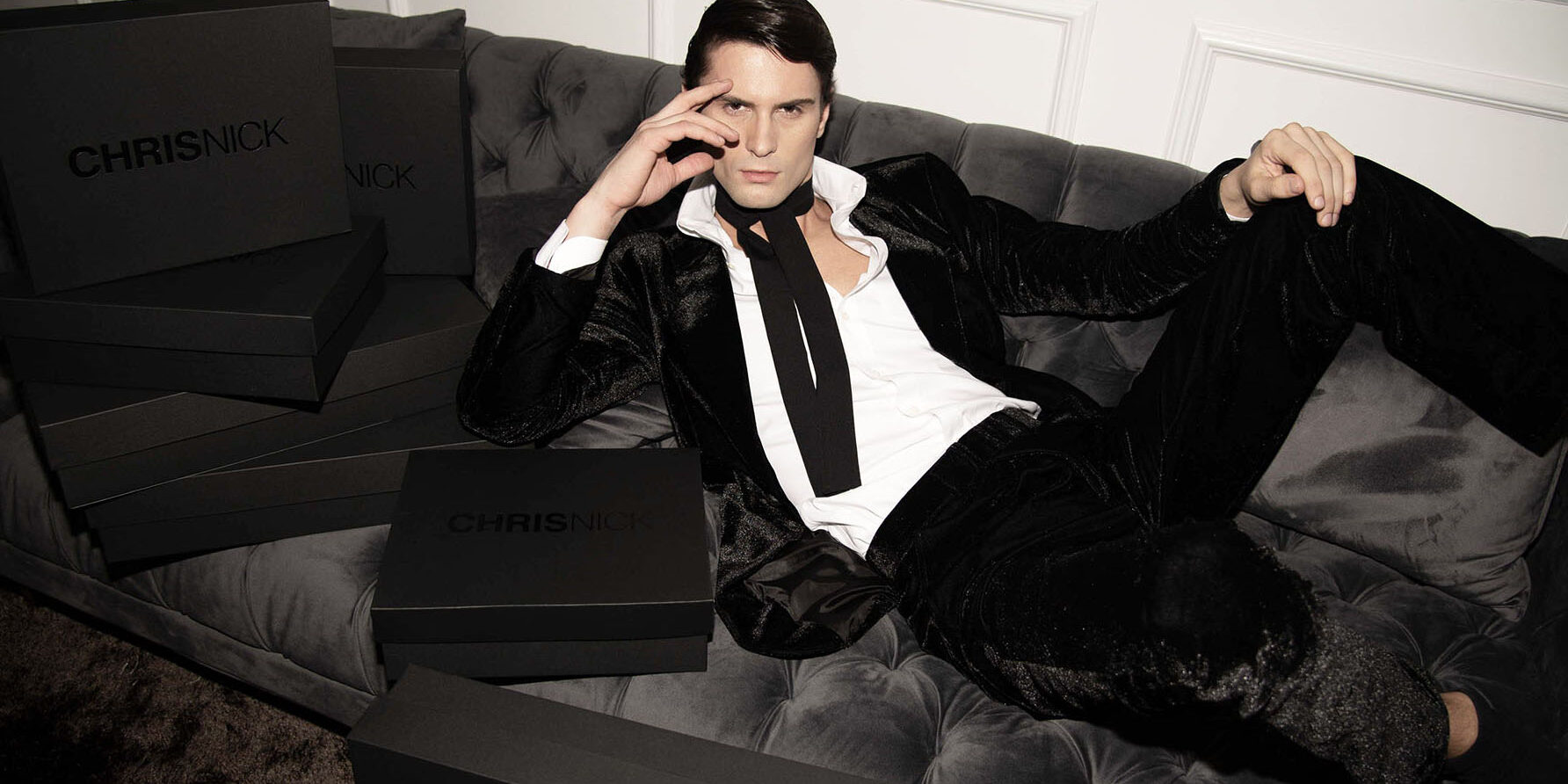 Let's talk about your Spring/Summer 2023 Collection. What is your inspiration behind this collection?
"Nineties Minimalism" and "Grunge": lots of low-waist, and lots of very simple looks. And reinventing the Filipiniana, and how it's worn. When the youth thinks of the Filipiniana, it's usually as a costume. I want to change that. You should be able to wear Filipiniana for fun. It doesn't always have to be so serious. I also love to tailor. I'm a big fan of tailoring.
Do you have any particular idol or role model in fashion?
I'm a big fan of Tom Ford and Yves Saint Laurent: very sensual, classic, tailored, sexy. When I design, my designs reflect me as a person: a bridge of both feminine and masculine elements.
You've been in fashion for just a couple of years. Tell us how you entered the industry.
I just graduated! It all started when I got invited to the Panasonic Fashion Festival (in Manila) to do a show. Back then, I didn't have an Instagram account. I didn't have a studio. I didn't have a staff. Joining the show was purely just for fun. But one thing led to another. And here we are now.
EDITOR'S NOTE:
Chris Nick's show is scheduled to start at noon, October 7. On the same day two other prominent Filipino designers, will present their most recent creations: Francis Libiran (4:00 p.m.) and Avel Bacudio (5:00 p.m.).