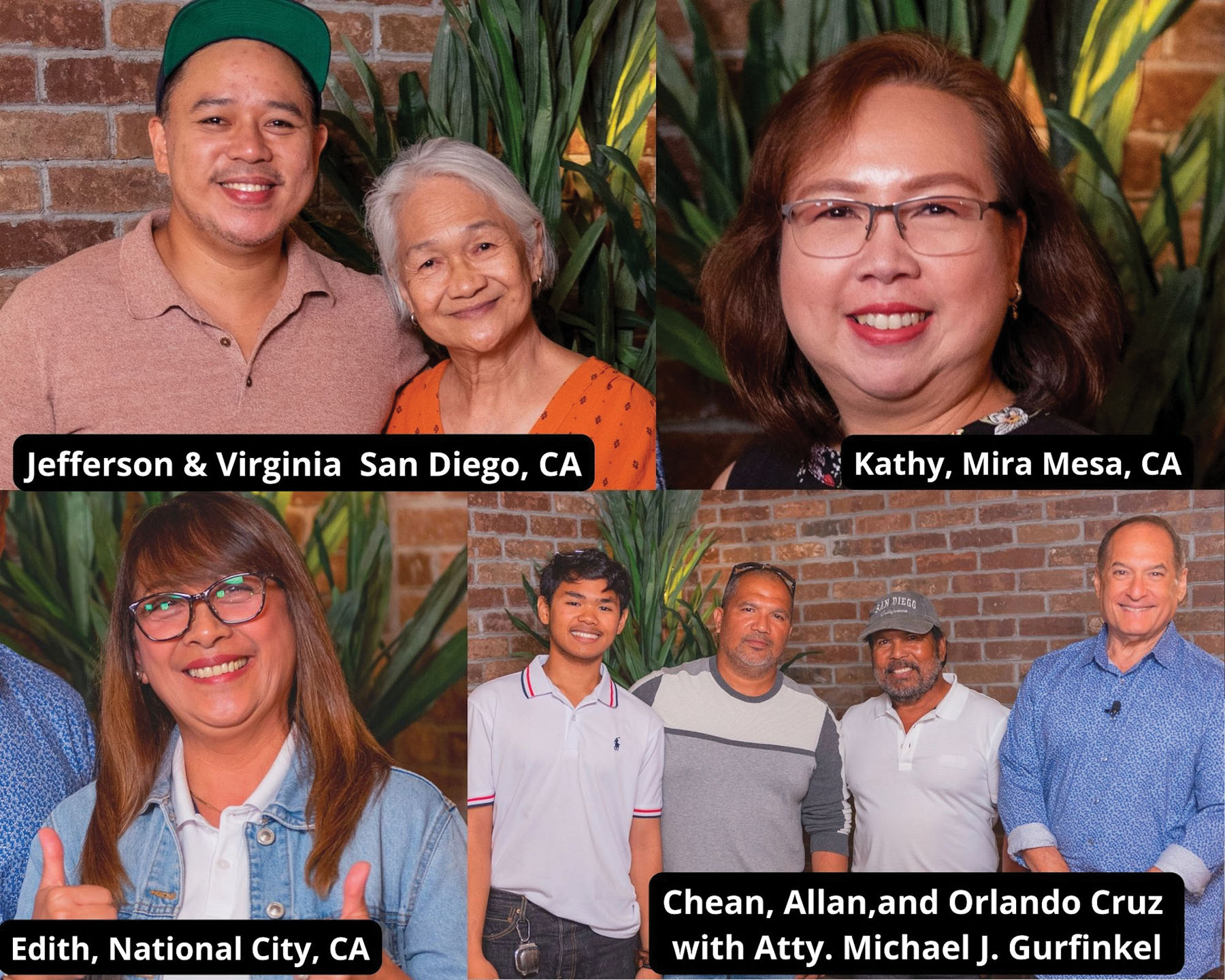 LEADING U.S. Immigration Atty. Michael J. Gurfinkel visited San Diego, where he answered questions of Kapamilya from "America's Finest City" and neighboring areas. In Part 1 of "Your Tanong, My Sagot," viewers will hear answers to the following immigration concerns: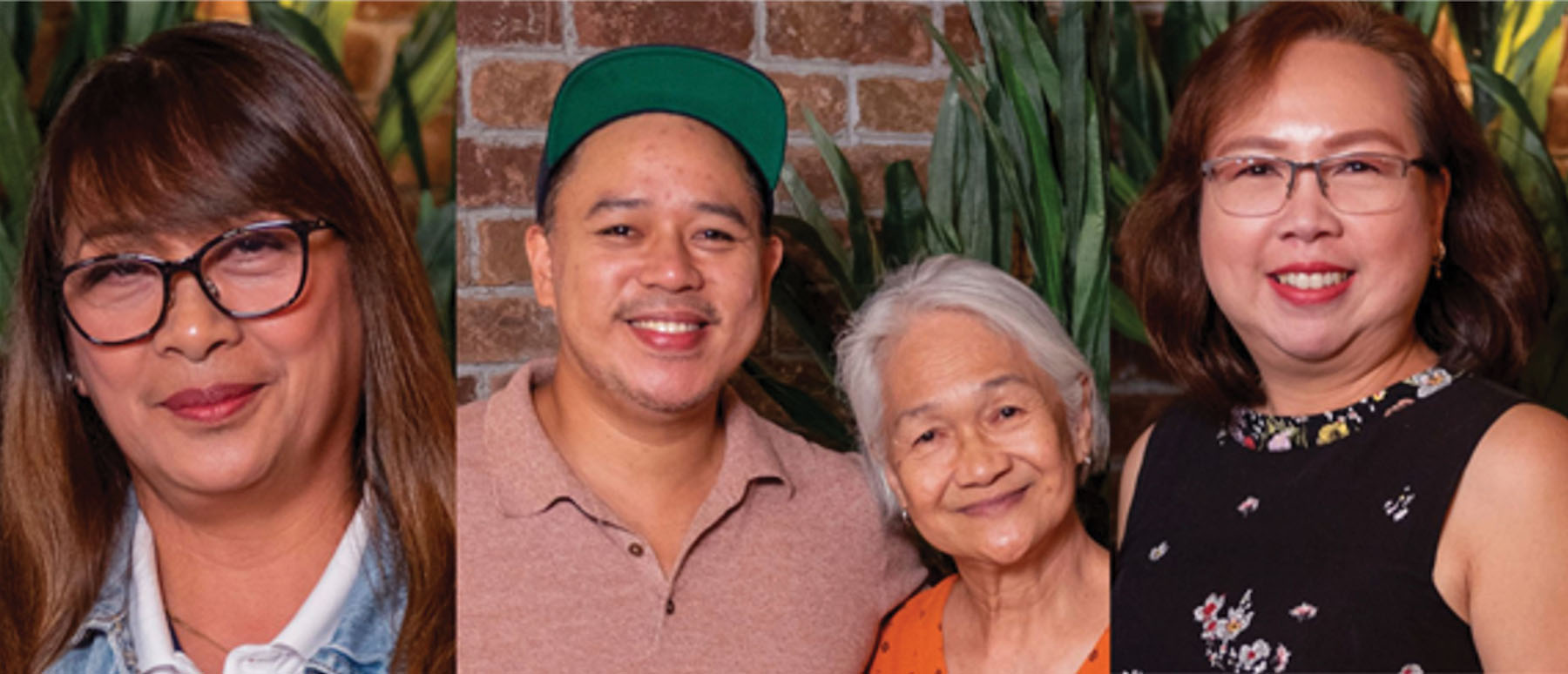 Kathy, of Mira Mesa, wants to know if a person can visit the U.S. even if they are under petition.
Raquel of San Diego is asking if she can petition her cousin in the Philippines as her caregiver.
Edith is waiting for her green card through her U.S. citizen daughter. Her other daughter who is 15 years old, is in the U.S. on a tourist visa extension. Edith wants to know how her 15-year-old daughter can stay in the U.S. with her.
Jefferson was petitioned as single by his mother, Virginia. However, he got married. Jefferson now asks if there is a way to revive his mother's petition.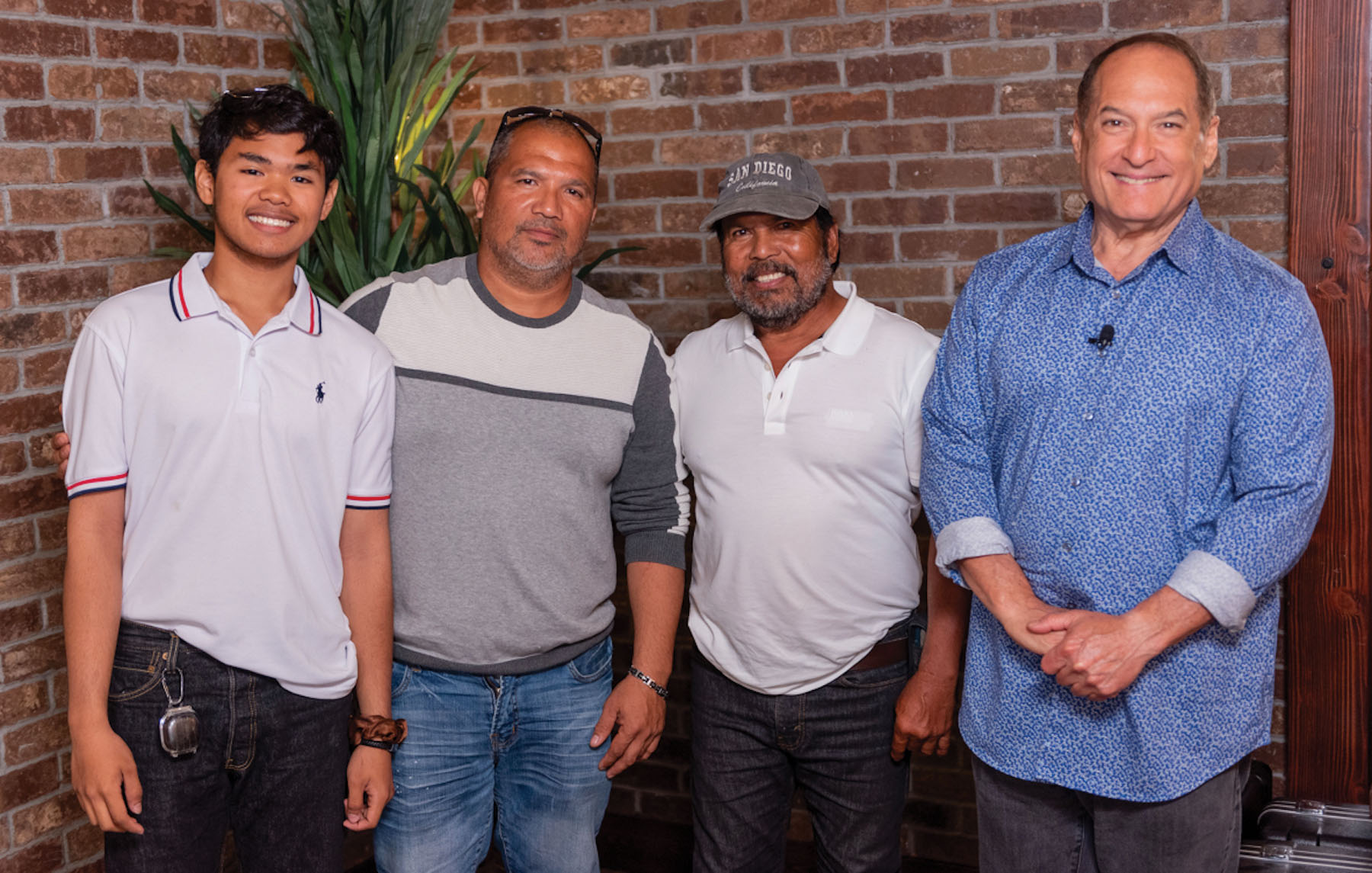 Atty. Gurfinkel also gets a surprise visit from the Cruz family. It was nearly 10 years ago when Atty. Gurfinkel helped the grandfather, Lando Cruz, after the U.S. Embassy in Manila denied his son Allan's visa because of a misunderstanding. The Law Offices of Michael Gurfinkel were able to help bring Allan and his son, Chean, to the U.S. It was a memorable success story featured on Citizen Pinoy.
Atty. Gurfinkel answers these questions in Part 1 of "Your Tanong, My Sagot," with Kapamilya from San Diego and adjacent areas. Watch this brand-new episode of "Citizen Pinoy" on Sunday, August 28 at 6:30 PM PT (9:30 PM ET thru select Cable/Satellite providers), right after TV Patrol Linggo. Citizen Pinoy is also available on iWantTFC. Viewers may download the free app.             (Advertising Supplement)