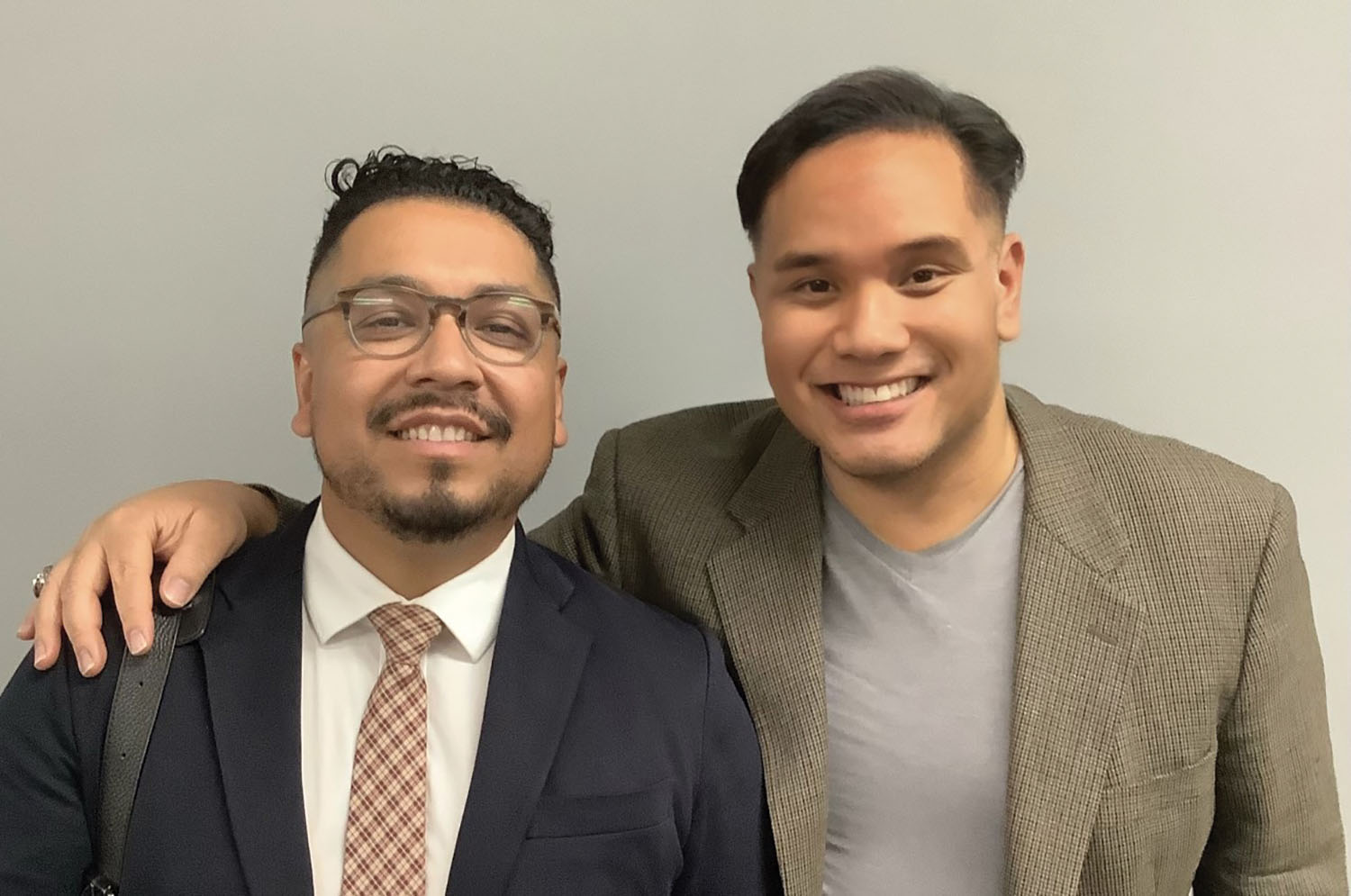 ON Wednesday, November 30th, University of California, Los Angeles (UCLA) Filipino Alumnus and Associate Professor Bobby Rimas of the American Legal Systems course at California State University, Los Angeles' Downtown L.A. campus had a lecture regarding the importance of electronic discovery, also known as "eDiscovery," and how it has changed the legal landscape.  Mr. Rimas explained that eDiscovery is the electronic evidence, such as emails, texts, memorandums, etc. that legal teams obtain on behalf of their clients that may be submitted to court.
Mr. Rimas then introduced guest speaker Eric Vladimir De Leon, a Senior Manager and eDiscovery Professional at Ernst & Young who is a dedicated executive with over a decade of experience in eDiscovery, digital forensics, legal operations and information governance.  Mr. De Leon went into further detail regarding electronic discovery and the related important legal cases that have impacted the legal community and how eDiscovery is often needed with sensitive and confidential government and private internal investigations.  He also discussed the Electronic Discovery Reference Model, which is the accepted model in which to process eDiscovery for many legal teams.  Mr. De Leon earned his Bachelor's degree in Business Administration, Management and Operations from the University of California, Riverside and is a Certified Fraud Examiner (CFE).  Rimas indicated that Mr. De Leon's presentation was "…very informative and gave students a clear picture as to what eDiscovery professionals do and the importance of their work."
In addition to being an Associate Professor, Bobby Rimas is a Paralegal at the Larson LLP law firm.  He is also the Vice Chair of the Special Committee on Diversity, Equity & Inclusion for a Los Angeles-based non-profit organization. Mr. Rimas graduated with a Bachelor's degree in History from UCLA and a Master of Legal Studies degree, cum laude, from the University of Arizona James E. Rogers College of Law.  He is the Past Chair/President of the UCLA Pilipino Alumni Association and Past President of the Los Angeles Paralegal Association.