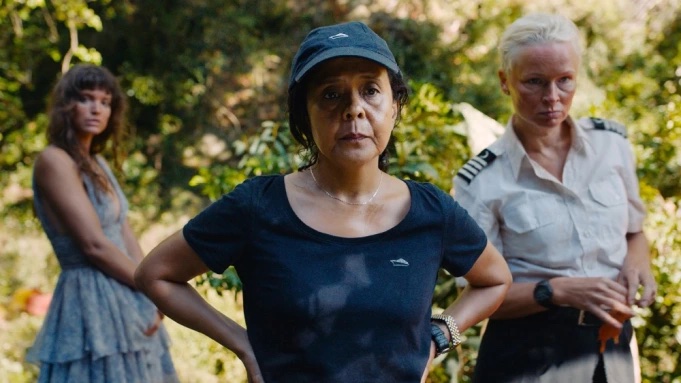 FOLLOWING her celebrated performance in the film "Triangle of Sadness," Filipina actor Dolly de Leon has earned a Golden Globe nomination for Best Supporting Actress in a Motion Picture.
She is believed to be the first Filipina to get a Golden Globe nomination in this category.
Before the Golden Globe nominations were announced on Monday, Dec. 12, de Leon — who was born in Manila and whose career primarily centered around television — tied for the award for Best Supporting Performer at the 2022 Los Angeles Film Critics Association. (De Leon tied with Ke Huy Quan, who won for "Everything Everywhere All At Once.")
In response to her historic Golden Globe nomination, de Leon, 53, expressed excitement and hope that more Filipino actors get international, mainstream recognition.
"Thank you for including me in that very short list of very talented supporting actresses," de Leon told ABS-CBN in a video sent on Tuesday, Dec. 13. "Hindi ako sanay sa nomination na ganito — ang sarap! Sana mas marami pa sa atin ang makatanggap ng ganitong recognition because so many of us deserve it. (I'm not used to getting a nomination like this — it feels good! Hopefully, more of our community will receive recognition because so many of us deserve it)."
"Triangle of Sadness" — written and directed by Swedish filmmaker Ruben Östlund — is a black comedy that follows several luxury cruise guests and one cruise ship housekeeper (played by de Leon) who are marooned on a desert island following a disastrous shipwreck.
In a story that reveals the follies of hierarchy, de Leon's breakout "scene-stealing" performance as the resourceful Abigail caught the attention of the international film community.
According to an interview with Variety, de Leon said that her performance of Abigail was largely motivated by real-life people she knows, saying, "I see Abigail in my aunts, my mother, our grandmother, our cousins. She's in a lot of Filipinos that I've met over the years."
The film received praise earlier this year when it premiered at the 2022 Cannes Film Festival, winning the coveted Palme d'Or, widely recognized as the top award in international cinema.
Prior to "Triangle of Sadness," de Leon's career began in the 1990s, in the Philippine theater scene. She starred in several soap operas and has worked with renowned Filipino directors, including Lav Diaz. "Triangle of Sadness" is her fourth feature film role.
De Leon is up against Angela Bassett for "Black Panther: Wakanda Forever," Kerry Condon for "The Banshees of Inisherin," Jamie Lee Curtis for "Everything Everywhere All At Once," and Carey Mulligan for "She Said."
The Golden Globes will be presented on January 10, 2023 in Los Angeles.