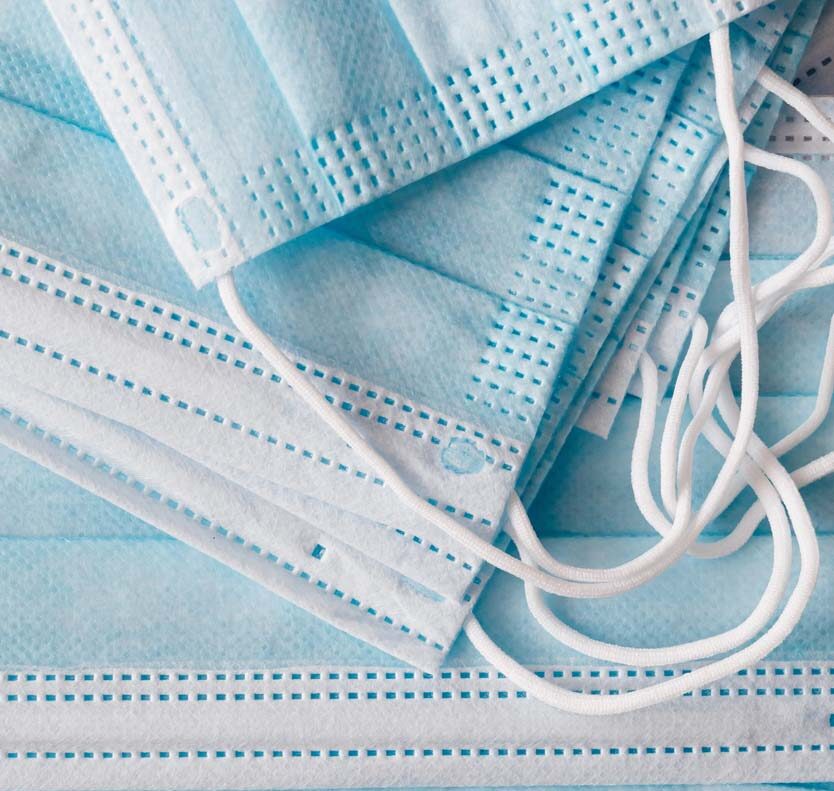 PRESIDENT Joe Biden has made defeating COVID-19 his top priority to win the war against the coronavirus pandemic in order to save lives and rebuild our nation together. Despite pushback from Republicans and the unfortunate disinformation campaign from people and groups with different agenda, We, the People are winning the war with the choices we make.
A recent Monmouth University Poll conducted on November 4-8 reveals: "Despite intense protests at board of education meetings, COVID vaccine and mask mandates in the nation's schools remain popular with a majority of Americans. The poll finds 61% of the public supports requiring face masks to be worn in schools by students, teachers, and staff."
Support levels for school-based vaccine mandates remain stable for both teachers and staff at 59%; students ages 12 and older at 53%.
Among parents, 60% support school mask mandates and 52% support teacher vaccine mandates, but just 40% support vaccine mandates for older students.
According to the study, "these numbers have not changed by more than two percentage points since Monmouth's September poll. The current poll also finds less than half (44%) of the public – and just 34% of parents – supports requiring vaccines for students in the newly eligible 5 to 11 age group."
The Monmouth  University Poll also finds stable support for vaccine requirements for health care workers and air travel but declining support for requiring proof of vaccination to eat in a restaurant:
For healthcare workers: 61%
For schoolteachers: 59%
To fly on a plane: 57%
School children age 12+: 53%
To work in an office setting: 51%
School children 5-11: 44%
To dine in a restaurant: 39%.
This is very encouraging to see how more and more people in America are now getting it — how important it is to believe in facts and science, and how abiding in safety measures truly save lives and help us get back to normalcy faster.
The Monmouth University Poll pointed out: "Concerns about contracting COVID have declined slightly after swinging upward earlier in the fall as the Delta variant spread. Currently, 1 in 3 (34%) American adults are very concerned about a family member becoming seriously ill from the coronavirus. This number is down from 45% in September, which was a jump from the pandemic-era low of 23% recorded in June. The high point for this metric was 60% in January."
The sense of empowerment we now feel especially after the threat of the Delta variant comes with our being vaccinated. The report further stated: "Currently, 80% of adults report having received at least one dose of COVID vaccine. About half have either gotten a booster shot (10%) or are very likely to get one (41%). This combined number is practically identical to 52% in September who said they would be very likely to get a booster shot if it became available."
This is reenforced by the fact that fully vaccinated people who also follow public health safety measures like wearing mask and social distancing especially in enclosed spaces are now able to enjoy doing many of the things and activities we enjoy pre-pandemic safely for ourselves and for vulnerable people of society.
However, there are still "pasaway" who fail to think beyond their "own rights and liberties" for the greater good. The Monmouth report stated: "13% of the public – about 3 in 4 of whom identify with or lean toward the Republican Party – remains opposed to getting the vaccine at all."
This positive development gets a thumbs-up from a majority of Americans (53%) who continue to say President Biden has done a good job handling the pandemic. The report says this is similar to his 52% positive rating on COVID in September.
However, recent polls show a slipping approval rating for Biden. Many polls find that Biden's policies and programs have higher ratings than President Biden himself! But that will be discussed in another edition of this column.
But for now, let us acknowledge that we still have work to do, especially as the holiday season draws near. We want to be able to celebrate the season safely with people we love better this year than last year.
Let us continue to do our share so we can defeat COVID-19 together by getting fully vaccinated plus getting the booster shot, wearing masks, observing social distancing especially in enclosed spaces, and avoiding crowds. Let us also urge our families and friends to do the same. As I always say, we are all in this together! We can do this. Cheers!
* * *
The opinions, beliefs and viewpoints expressed by the author do not necessarily reflect the opinions, beliefs and viewpoints of the Asian Journal, its management, editorial board and staff.
* * *
Gel Santos Relos has been in news, talk, public service and educational broadcasting since 1989 with ABS-CBN and is now serving the Filipino audience using different platforms, including digital broadcasting, and print, and is working on a new public service program for the community. You may contact her through email at [email protected], or send her a message via Facebook at Facebook.com/Gel.Santos.Relos.