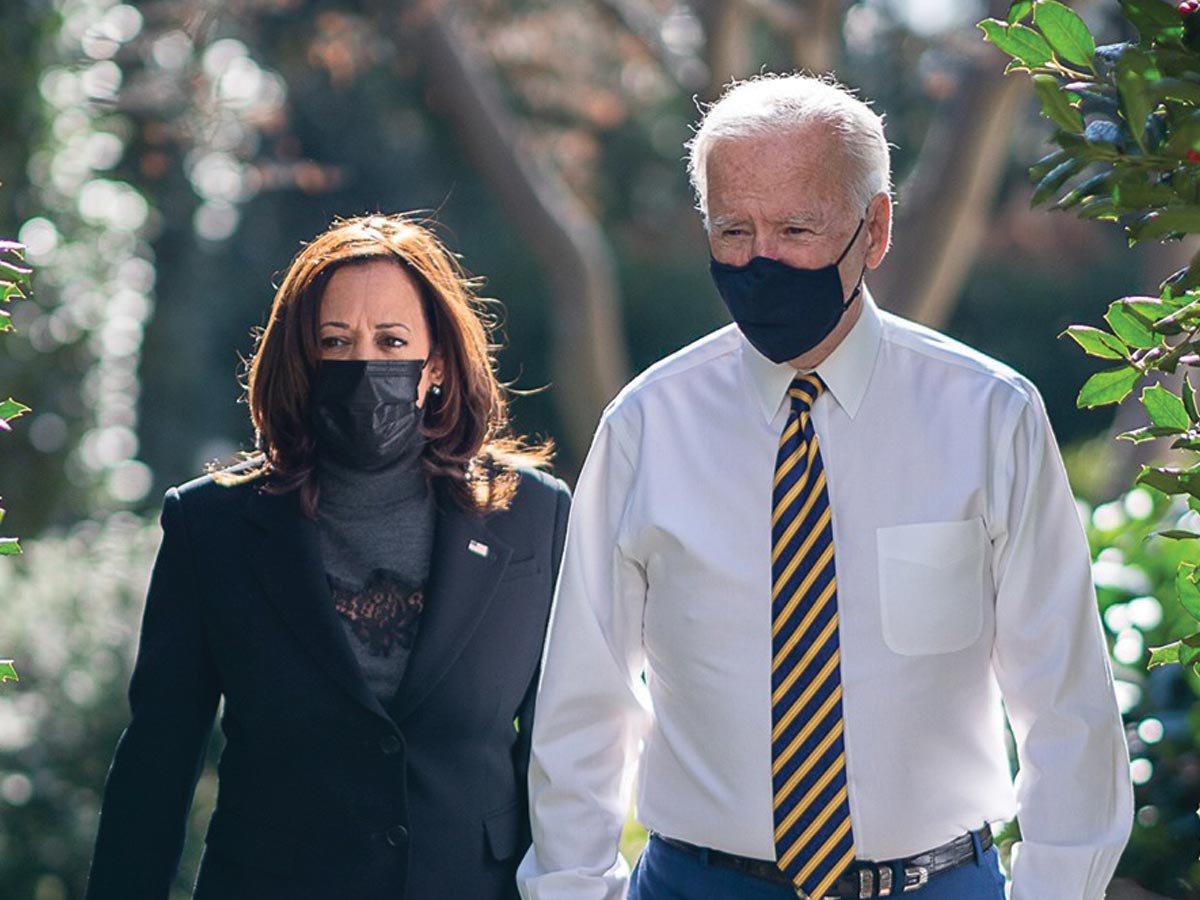 FINALLY! We have an administration that tells us the truth about our enemies — visible and invisible — implementing a comprehensive national strategy and leading us in defeating them using a full arsenal and all tools available to win this war and save lives.
One week since taking office, President Joe Biden has now accelerated the procurement of the supply of vaccines for the American people to ensure that 300 million Americans, which covers mostly the entire U.S. population, are vaccinated by the end of the summer or early fall of this year — yes, this year, 2021.
This was announced by Biden in a televised message to the American people on Tuesday, January 26, assuring the people this is the way to win this war, after losing more than 400,000 Americans since 2020.
Vaccines will be distributed to states based on their population. Thankfully, we see more and more people having the rational mind to want to be vaccinated, after seeing our own leaders, health officials and medical workers on the frontlines of the war against the pandemic, and some family and friends got vaccinated safely.
This is critical to our victory, especially in light of the new variants of the virus. The top U.S. epidemiologist Dr. Anthony Fauci stressed how important to have most Americans get vaccinated so that the other variants will not have the chance to grow and spread further.
Despite this encouraging development, the Biden administration continues to echo our health experts' advice and safety measures to abide by as our patriotic duty to serve the greater good: continuing to wear face coverings with a mask mandate in the first 100 days, social distancing, avoiding crowds and washing our hands even as we get the vaccinated.
CNN Medical Analyst Dr. Leana Wen, an emergency physician and visiting professor at George Washington University Milken Institute School of Public Health, explains the reason why:
It's important to be clear about what we know and what we don't know about what the vaccine does. What we know is that the Pfizer vaccine is very effective at preventing symptomatic illness and severe disease. That means the vaccine appears to prevent people from getting sick enough that they develop symptoms, and very importantly, it prevents people from becoming so severely ill that they end up in the hospital. This is really great news.
Here's what the studies don't yet show. They haven't looked at whether the vaccine prevents someone from carrying COVID-19 and spreading it to others. It's possible that someone could get the vaccine but could still be an asymptomatic carrier. They may not show symptoms, but they have the virus in their nasal passageway so that if they're speaking, breathing, sneezing and so on, they can still transmit it to others.
This is the main reason why we can't stop wearing masks right after we get the vaccine.
The vaccine will protect you from getting ill and then ending up hospitalized. But it's possible that you could still carry the virus and be contagious to others. So those who get the vaccine should still be wearing masks and practicing physical distancing.
Dr. Fauci, Dr. Wen and other health officials say we still need to practice these measures for a while, cognizant of the fact that our cooperation and commitment to abide by these will mean we go back to "normal" faster as we defeat the virus.
Dr. Wen further explains: It's estimated that about 70% of Americans must be vaccinated before we get to herd immunity through vaccination. That's the point where enough people have the immune protection that the virus won't spread any more.
This means about 230 million Americans must receive the vaccine. It will take time to produce this many vaccines – and remember the Pfizer and Moderna vaccines are two-dose vaccines, so you need double the number of doses as people. Then the vaccine must be distributed and actually given to people. If all goes well, the best estimates are that it will be late spring or early summer for most Americans to receive the vaccine. At that point, we could probably see one another without masks – but not before.
It did not have to be this bad in the United States but the Biden Administration would just have to deal with what was left behind by the Trump administration.
On January 22, Biden released important information that delivers much-needed help to the American people, including and especially to us, the Filipino American community in the United States.
"Fact Sheet: President Biden's New Executive Actions Deliver Economic Relief for American Families and Businesses Amid the COVID-19 Crises" stated: The COVID-19 pandemic has forced the United States economy into an economic crisis. Across the country, more than 10 million Americans are unemployed, 14 million renters are behind on payments, and 29 million adults – and at least 8 million children – are struggling with food insecurity. Because of pervasive systemic racism and inequality in our economy, the burdens of this economic crisis are hitting communities of color and other underserved families hardest.
Biden signed an executive order that launched "an all-of-government effort to provide equitable emergency economic relief to working families, communities, and small businesses across the nation. The actions taken as part of this effort will provide relief to millions of American workers who have lost their jobs and had their hours or wages slashed through no fault of their own. They will help working families feed their children and keep a roof over their heads. They will help ensure that unemployed Americans no longer have to choose between paying their bills and keeping themselves and their families safe from COVID-19 by clarifying that workers who refuse unsafe working conditions can still receive unemployment insurance. And, they will help more unemployed workers pay for training and college so they can find better jobs and succeed in an increasingly competitive job market.
According to WhiteHouse.gov: "While the President continues working with Congress to take bold action that will help working families through the remainder of the crisis, he is taking these emergency measures and important steps to give millions of Americans real relief during the pandemic. The all-of-government executive order, combined with the President's historic relief package and forthcoming jobs package will help Americans persevere through the pandemic and lay the foundation for a strong and equitable recovery."
HELP IS ON THE WAY! Keep the faith! Let us do our share to win this war against the pandemic and to help ourselves and our government build our lives and our nation back better very soon.
* * *
The opinions, beliefs and viewpoints expressed by the author do not necessarily reflect the opinions, beliefs and viewpoints of the Asian Journal, its management, editorial board and staff.
* * *
Gel Santos Relos has been in news, talk, public service and educational broadcasting since 1989 with ABS-CBN and is now serving the Filipino audience using different platforms, including digital broadcasting, and print, and is working on a new public service program for the community. You may contact her through email at [email protected], or send her a message via Facebook at Facebook.com/Gel.Santos.Relos.