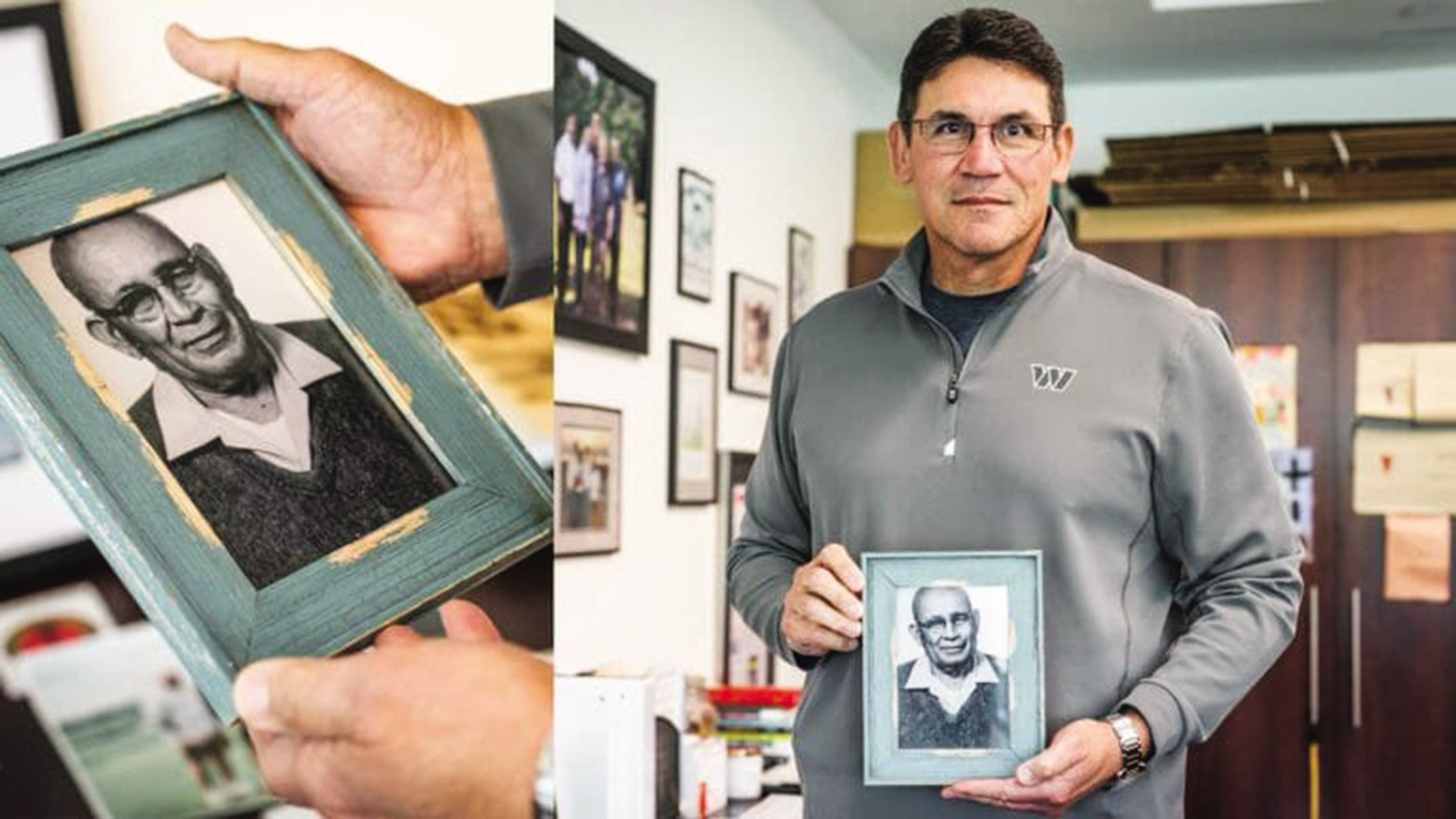 Ron Rivera "Riverboat Ron," football head coach for the Washington Commanders of the National Football League, learned the values of hard work and family from his ancestor.
His grandfather on his mother's side, Margarito Palma, was born in the Philippines before emigrating to the Salinas Valley in California, where he became an itinerant agricultural worker who followed jobs from one farming season to another.
Rivera said he learned a lot from watching how Palma  how he paid a lot of attention to his family, despite the hard work he had to do for a living.
While Palma enjoyed sports mainly for entertainment, he was an ardent supporter of his grandchildren's athletic pursuits. "It was really a lot of fun knowing he was in the stands, because you tried a little harder," Rivera told Commanders.com. "You wanted to have that success because he was there, and it was always cool."
Palma died before he could see Rivera play college football for the University of California. Rivera believes Palma would have been proud of what he accomplished, including being selected as an All-American football player.
Rivera's appreciation of family values is also bolstered by his wife's family. Stephanie Rivera is also a Filipino American who grew up in California near Mare Island Naval Shipyard, in Vallejo. Both her grandparents served in the military,
Her paternal grandfather served in World War II for more than 30 years and finished his career as a chief petty officer, while her great grandfather served in World War I.
There are only a few football players with Filipino descent, including Washington offensive lineman Keith Ismael. So, Rivera has given stress to representation in the course of his career.
Rivera believes  the Filipino community would be proud that he can represent them. "I just think people should know a little bit about me in terms of my heritage," Rivera said. (Inquirer.net)