The summer games are officially underway.
The 2020 Tokyo Olympics — pushed back one year due to the pandemic — began on Friday, July 23 and are set to end Aug. 8. Though the onset of new viral variants and the ongoing surges continue to distract athletes and fans alike, national and ethnic pride continues to excite fans across the world.
As reported in the Asian Journal, the Philippines sent its largest delegation of athletes since the 2020 games in Sydney with more than half of them being Filipinas. Not to be outdone, the U.S. is sending a handful of historic Filipina Americans to represent the stars and stripes in a variety of events.
Since the days of legendary Filipina American Olympic gold medal diver Vicki Draves — who was the first Asian American to ever win gold medals and the first American woman to win two gold medals in diving — Asian American athletes have been looking to make their own marks on the Olympic stage.
Here are a few of the Filipina American athletes competing in this year's Olympic games.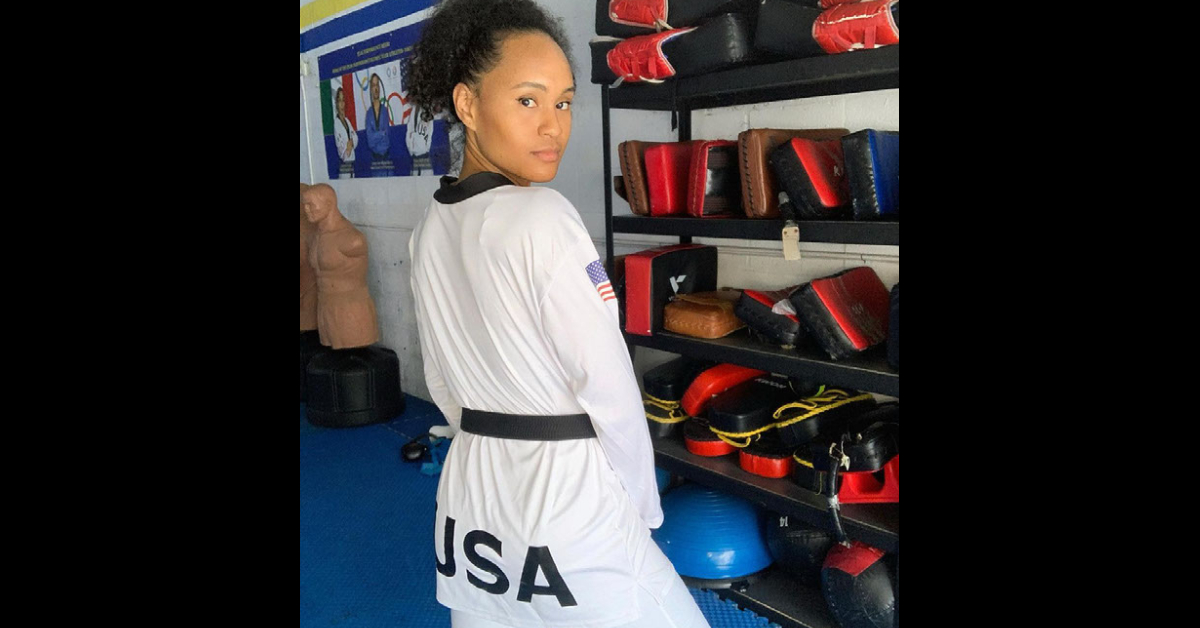 Paige McPherson (taekwondo)
This time around, Team USA only has two taekwondo athletes (both of whom are women), including 30-year-old Paige McPherson, who previously competed in the London 2012 and Rio 2016 Olympic games. Nicknamed "McFierce," the decorated competitor became the first American female taekwondo competitor to qualify for the Olympics three times.
A native of Texas and graduate of Miami-Dade College, McPherson was adopted along with four other siblings by Susan and Dave McPherson. She is of Filipino and African American descent and according to an Instagram post on June 18, McPherson met her birth mother, who is Filipino, and her half-siblings for the first time.
View this post on Instagram
"I called my birth mom, who lives in Sacramento, and told her I was in San Francisco, and we all met at Union Square," McPherson told the Miami Herald in June. "It was surreal to meet people that look like me, all four of us have the gap between our front teeth. I know I'm Filipino and know I'm Black but to be able to meet my Mom, who is Asian, it gave me comfort in my identity. Growing up in South Dakota, I had no opportunity to get to know my culture of being Filipino or even being African American. To actually meet my mom, she talks and walks like a Filipino, and I was like, 'Wow.'"
McPherson will square off against Farida Azizova of Azerbaijan on Sunday, July 25 in the first round of the women's 67kg competition.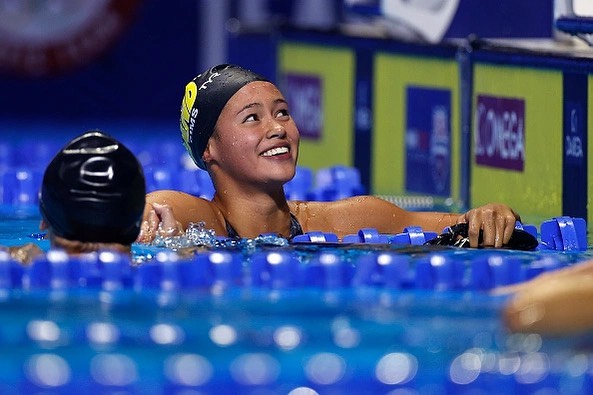 Bella Sims (swimming)
Swimmer Arabella "Bella" Sims of Henderson, Nevada will participate in her first Olympic games as part of the 4x200m freestyle relay. The 16-year-old began swimming when she was 9 years old and has been swimming as part of the Sandpipers of Nevada Swim Team.
At the 2020 U.S. Olympic Trials, Sims finished fifth in the 200 freestyle, which qualified her for the national relay team. With her selection, she became one of four high school athletes to make the national team.
In a heartfelt Instagram post announcing her selection for the USA swim team, Bella wrote: "i am honored to represent team USA this summer! thank you to all my coaches, family, and friends for your endless support! i couldn't have done it without you guys! dreams do come true! [sic]"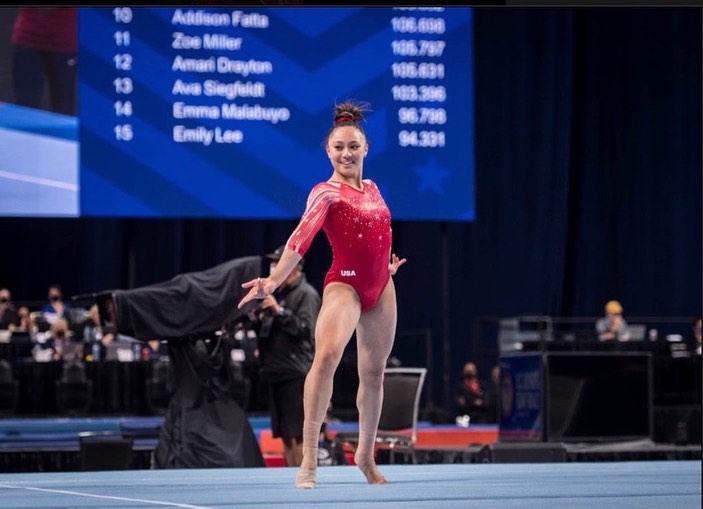 Emma Malabuyo (gymnastics — alternate)
Among the Olympic games, women's gymnastics is easily among the most, if not the most, watched sport of the entire 16-day games. The selection for Team USA's women's gymnastics team is highly competitive, so much so that to merely be considered is already a major career step.
Eighteen-year-old incoming gymnast for UCLA Emma Malabuyo was about ready to quit the sport entirely when her coach, Kim Burdette, encouraged her to "reprogram" her entire mindset and approach to the sport, according to the Daily Bruin.
After months of training, Malabuyo — who hails from Milpitas, California — made it to the U.S. Championships in June where she scored the third-best on beam, giving her a chance at the U.S. Olympic Team Trials, where she was selected as an alternate for the official women's gymnastics team.
"I was just overwhelmed and I was speechless because all of this hard work has paid off," Malabuyo said. "It's been a long process and a fight just to get to this moment."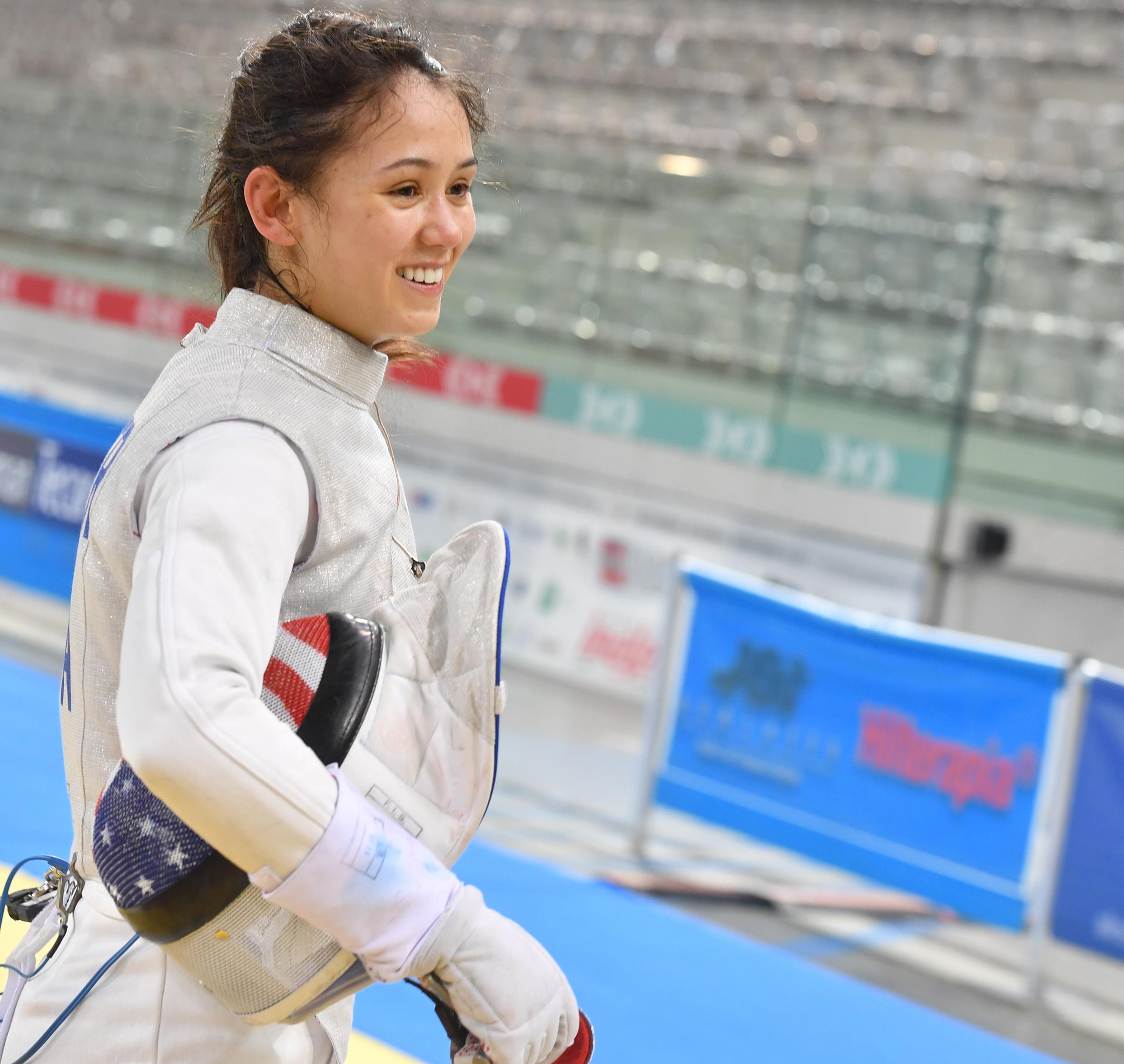 Lee Kiefer (fencing)
Right-handed fencer Lee Kiefer — three-time Olympian, five-time NCAA champion, 10-time Pan American champion, nine-time individual Pan American champion and 2018 world champion — doesn't have much else to prove.
The 27-year-old from Cleveland, Ohio is competing in both the individual and team fencing events in Tokyo. Kiefer is married to fellow Olympic fencer Gerek Meinhardt.
Kiefer, whose mother is Filipina, became the first American woman to hold the No. 1 spot in the International Fencing Federation rankings in 2017 (a position she still holds). In the leadup to the Tokyo Games, Kiefer completed two and a half years of medical school at the University of Kentucky.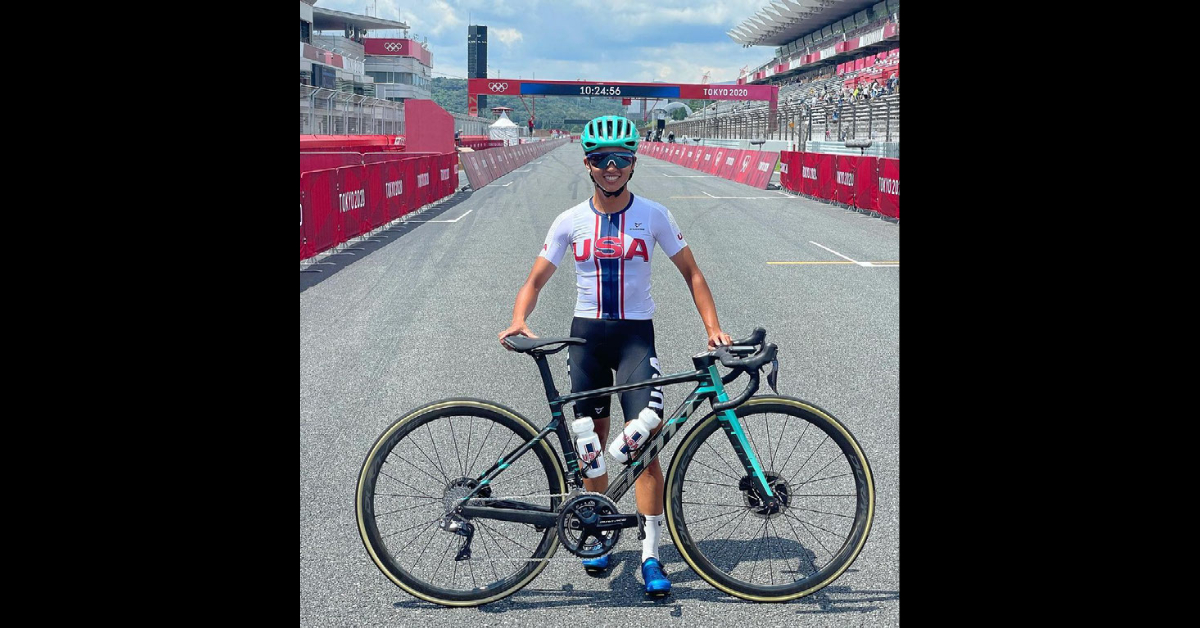 Coryn Rivera (cycling)
Kiefer isn't the only 20-something who has accomplished more in her life than most people do in their entire lifetimes.
Newport Beach, California native Coryn Rivera, 28, enters her first Olympic games as a road cyclist for the U.S. cycling team. To date, she has earned 72 national championship titles across four disciplines: road, track, cyclocross and mountain bike.
She was also the first American ever to win the Tour of Flanders, a highly competitive annual road cycling race held in Belgium every year, when she won in 2017.
Rivera will compete in the cycling road race event on Saturday, July 24.