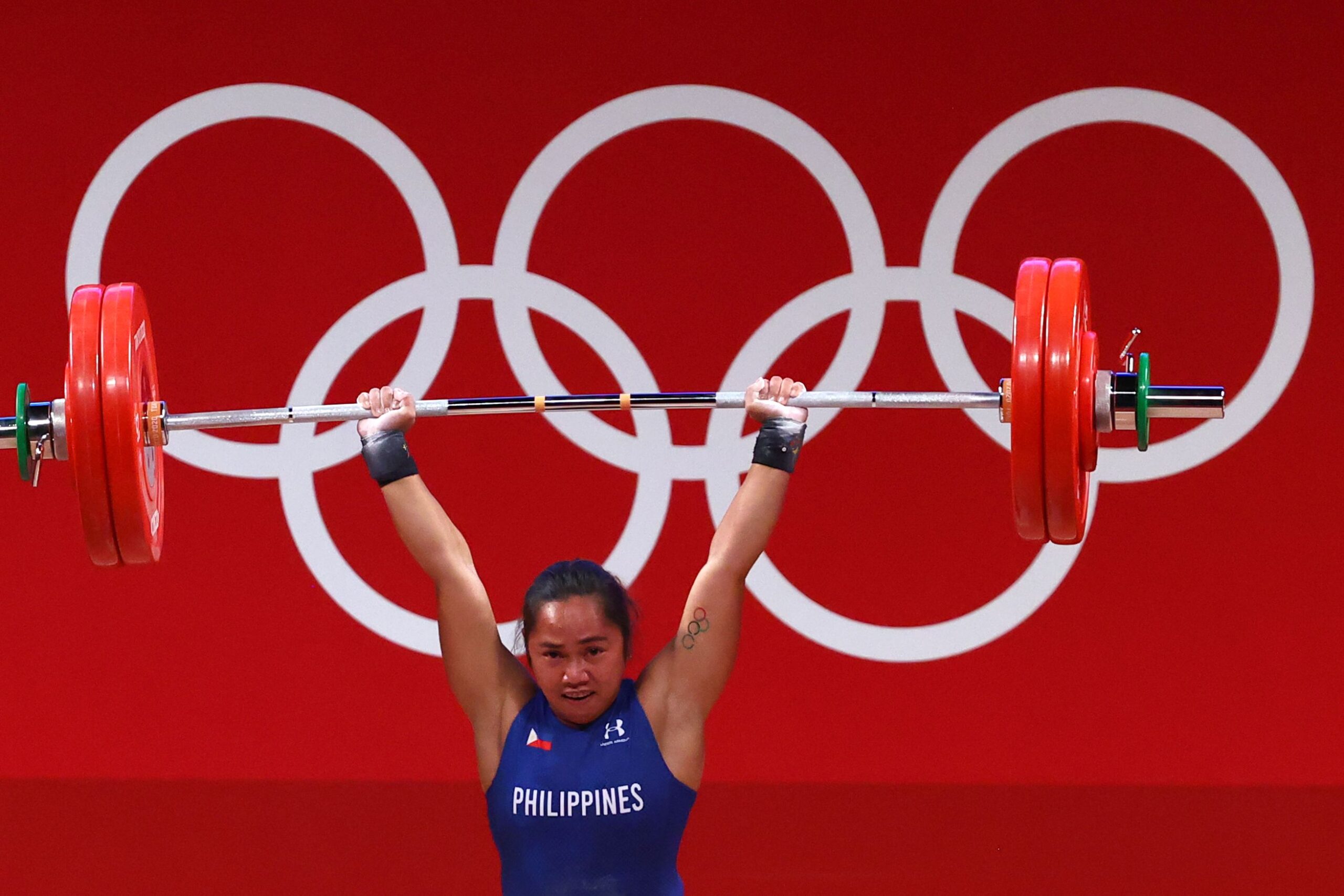 FILIPINA weightlifter Hidilyn Diaz is the Philippines' first Olympic gold medalist.
The 30-year-old Diaz defeated other competitors, including world record holder Liao Qiuyun of China, when she set a new Olympic record of 224 kilograms (total) in the women's 55 kilograms weightlifting event in the Tokyo Olympics on Monday, July 26 at the Tokyo International Forum.
"I am 30 years old and I thought it would be like going down, my performance, but I was shocked I was able to do it," Diaz told Reuters after the event.
The historic feat ended the country's gold-medal drought since it first participated in the Olympics in 1924. The Philippines now has a total of 11 medals: one gold, three silvers, and seven bronze.
History. Made.

Hidilyn Diaz has won the first ever gold medal for Philippines!#PHI #Gold #PHI #Gold #PHI #Gold pic.twitter.com/hrhavf2Iyp

— Olympics (@Olympics) July 26, 2021
"Di ako makapaniwala… Nasurpresa ako na nagawa ko yun. Kakaiba si God at lahat ng prayer warriors ko diyan sa Pilipinas, thank you so much (I can't believe it… I was surprised that I did it. God moves in mysterious ways, and to all my prayer warriors in the Philippines, thank you so much)," Diaz told One Sports' Gretchen Ho after her win, thanking her supporters.
Diaz was impressive right from the start of her event, clearing 94kg in her first snatch attempt and 97kg in her second. However, she got a no-lift decision on her third attempt at 99kg.
In clean and jerk, Diaz cleared 119kg and 124kg in her first and second attempts, respectively. She then set an Olympic record of 127kg in her third attempt, for a total of 224kg, which is also a new Olympic record.
Liao settled for silver with a 223kg total (97kg snatch, 126 kg clean and jerk), while Zulfiya Chinshanlo of Kazakhstan bagged the bronze with 213kg (90kg snatch, 123kg clean and jerk).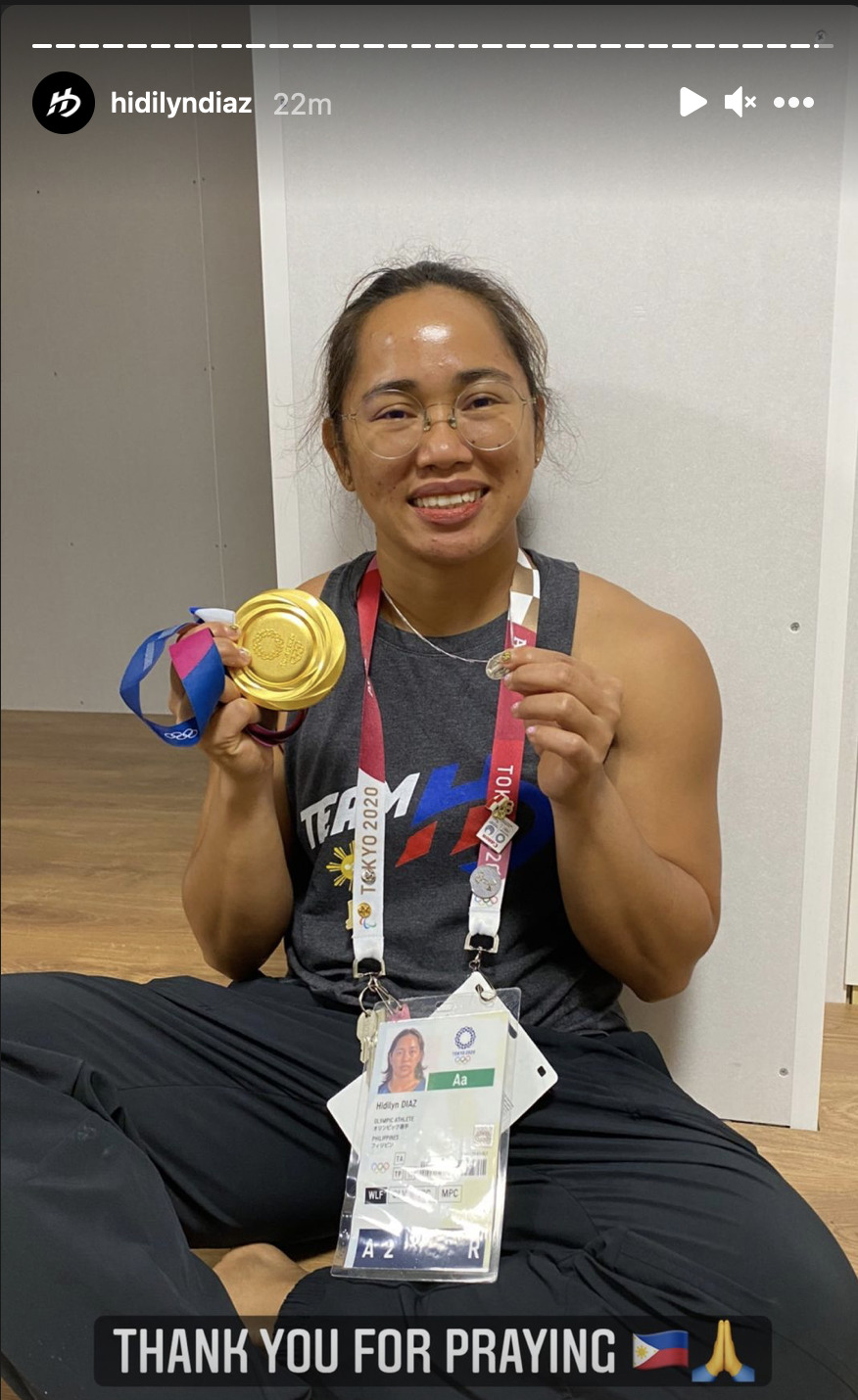 With her victory, Diaz became the second athlete from the Philippines to win multiple Olympics medals, joining swimmer Teofilo Yldefonso who won the bronze in the men's 200-meter breaststroke in both the 1928 Amsterdam and 1932 Los Angeles.
"It's unbelievable, it's a dream, come true," Diaz told AFP. "I want to say to the young generation in the Philippines, 'You can have this dream of gold too'. This is how I started and finally I was able to do it."
In 2016, Diaz ended a 20-year medal drought for the country when she snagged the silver medal in the 53kg weightlifting division during the Rio Games. She was also the first Filipina athlete to step onto an Olympic podium.
The Tokyo Games is the fourth Olympic event Diaz has participated in, having first competed in the 2008 Beijing Games.
In a previous interview, Diaz revealed that she looks at the Tokyo Olympics as her "last Olympic stint."
"I look at the Tokyo Olympics as my last Olympic stint. When it's your last chance, you do your best. And as an athlete, you don't always get the chance to qualify in the Olympics so I have to do my best and treat it as my last Olympics," she told the Manila Times.