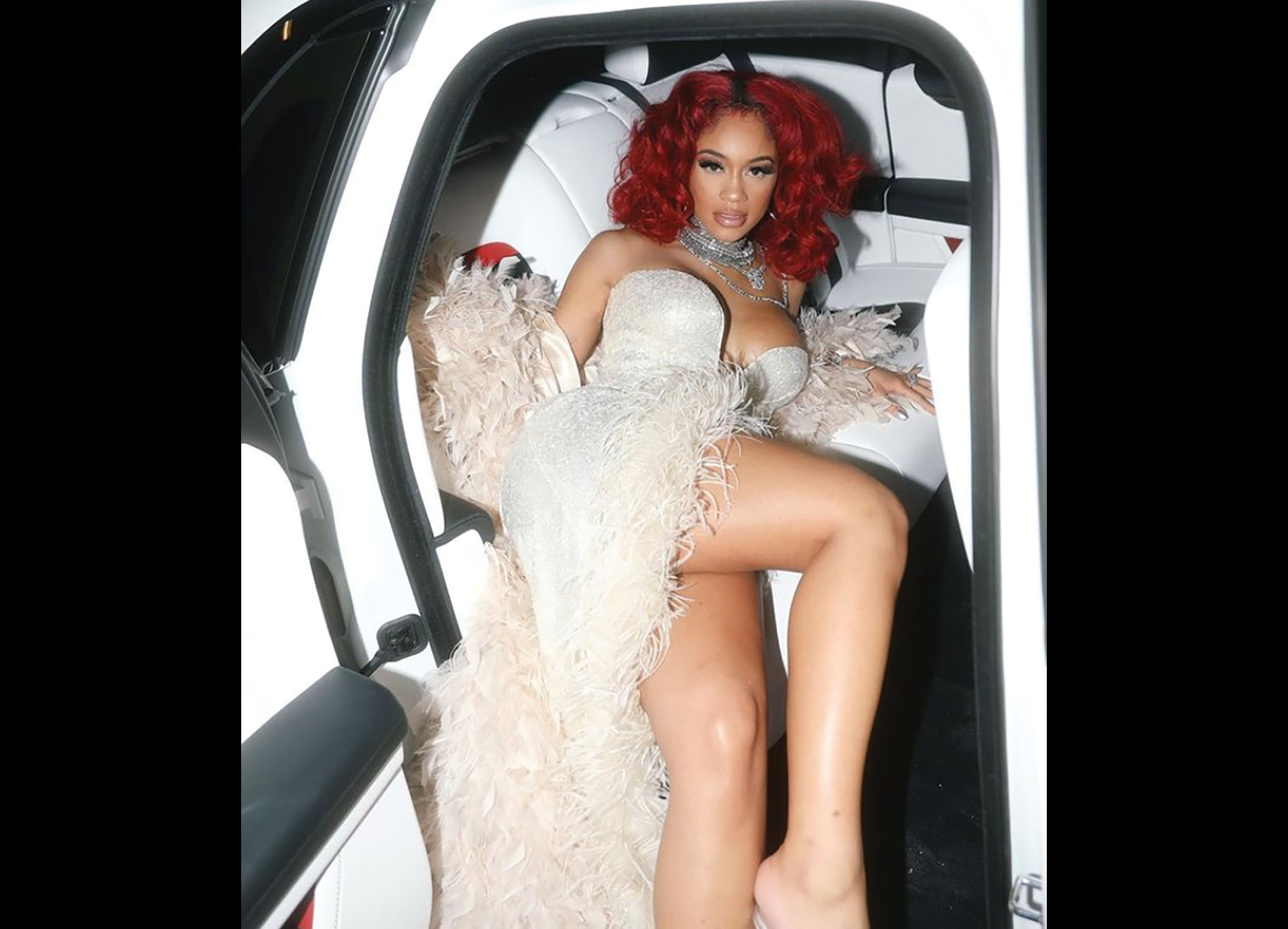 BLACK and Filipina American hip-hop darling Saweetie performed a brand new single as she made her musical debut on "Saturday Night Live" over the weeked.
The 28-year-old rapper on Saturday, November 20, performed new single "Icy Chain" in front of massive lit-up block letters spelling out "ICY." She also performed a medley of her hits such as "Tap In" and "Best Friend," which originally featured Doja Cat.
Released on Friday, Nov. 19, ahead of her SNL guest appearance, "Icy Chain" will be included on Saweetie's long-awaited debut album, "Pretty Bitch Music," which has been pushed to 2022.
"Pretty Bitch Music was supposed to come out this month, but I was really living with it," she said during an interview with Big Tigger in June.
"And one of my goals is for people to really feel something with every song, so I had to go back and reconstruct some songs. Just know that I'm a perfectionist, and it's on the way," she added.
In a separate interview, Saweetie told Billboard: "This album needs to have feelings, it needs to have soul, it needs to have spirit. And I have a lot of room for improvement, so I'm gonna work on that."
Saweetie, whose real name is Diamonté Quiava Valentin Harper, was born to an African American father and Filipina-Chinese mother.
In September this year, she put her Filipino and Black heritage on display at the 2021 Met Gala, where the theme was "American Independence."
She wore a rose-colored Christian Cowan gown with an iridescent train split in two panels. One panel had the colors black and red to represent the Black American heritage flag, while the other panel had red, yellow, blue, and white for the Philippine flag.
In a previous interview with the Asian Journal, Saweetie said her mother reminded her to speak up about her background and culture.
"I remember my mom telling me that it's important for me to share my heritage, to share my culture. So anytime that it makes sense, I do let people know that I am half-Filipina," she said.