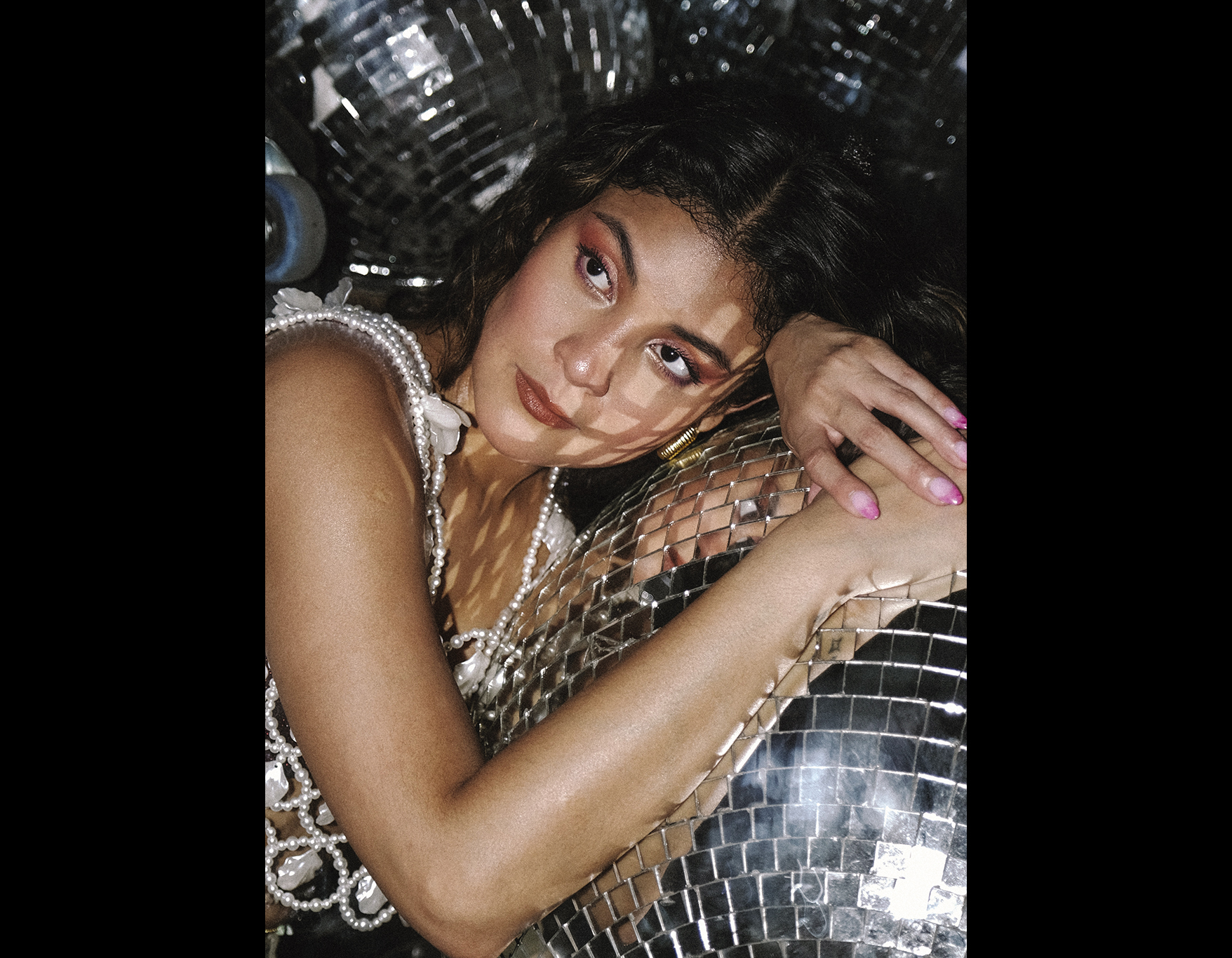 "Multi-tracked vocal harmonies soar." – NME
"The combination of the snappy production and her dreamy vocals make for a seductive jam that's both laid-back and hugely infectious." – COMPLEX UK
"Blends electronic, funk, and RnB into a mesmerizing mix." – Lyrical Lemonade
"[Kiana] utilizes her enthralling vocal prowess to induce an almost celestial high." – Ones To Watch
"A soulful vibe along with subtle elements of electronic pop." – HYPEBAE
"Kiana's raw talent shines through." – Office Magazine
"An empowering heartbreak anthem not just for herself but also a new generation." – MTV
"A message of self-love threaded by delicate, ethereal melodies." – SPIN
"[Dazed] is an open love letter." – Paper Magazine
"Kiana is part of an exciting new wave of Filipino creators who are sharing their music and culture through a variety of innovative, genre-bending lenses." – American Songwriter
Kiana V recently released her latest single, "Heartbeat on Me."
"Heartbeat on Me" opens with infectious synths and gently tapping drums, allowing Kiana V's featherlight yet instantly striking voice to enter with a gentle immediacy. It's a sunkissed delight that calls back to her native Philippines. Possessing the immediacy of Tinashe and the knack for undeniable melody of Aaliyah, Kiana is a powerhouse, possessing a quiet intensity that strikes bone deep.
A delectable confection of R&B and pop, the track pulls forward with its flirtatious sound and deftly punchy vocals. It's a display of both patience and a rush towards pleasure, never overdoing its pace, and sways seamlessly between emotive verses and an addictive call-and-response chorus.
Kiana says about the track: "'Heartbeat On Me' is a song about when you feel like you can really dive in and fall in love with someone, but you want to make sure the feeling is mutual first. You want to know that they'll be there for you the way you are for them."
Exploring the delicacy of a relationship at its peak, she sings of waking up right next to the person you adore, taking in their breath, their pulse; two people so in sync as to become one organism. At the same time, she can't help but wonder if her lover is equally devoted. It speaks to that nagging fear in the back of our minds whenever we risk sharing every aspect of ourselves with someone else. "Will your actions meet the honey you speak?," she ponders to herself.
In March, Kiana will perform at SXSW as a 2022 official showing artist, along with Maxo Kream, Priya Ragu, Poppy Ajudha, and more. "Heartbeat On Me" follows the release of Kiana's 5-track EP "Dazed," which earned praise from SPIN, NME, HYPEBAE, Office Magazine, Paper Magazine, and more. Music has always been a permeating force in Kiana's life. Her father, Gary Valenciano, is one of the Philippines' most prolific musicians with a four decade spanning career. She's already a star in her home country of the Philippines and currently splits her time between LA and Manila. Kiana will continue to take fans behind the scenes of her musical journey and travels in the MYX original series documenting her musical journey, called The Crossover. The TV show will air globally on linear TV, MYX.GLOBAL digital and @myxglobal social platforms. With over 20+ million Spotify streams to date and Grammy.com calling her a Filipino artist to watch, Kiana is poised to bring her R&B/Pop sound to the rest of the world.