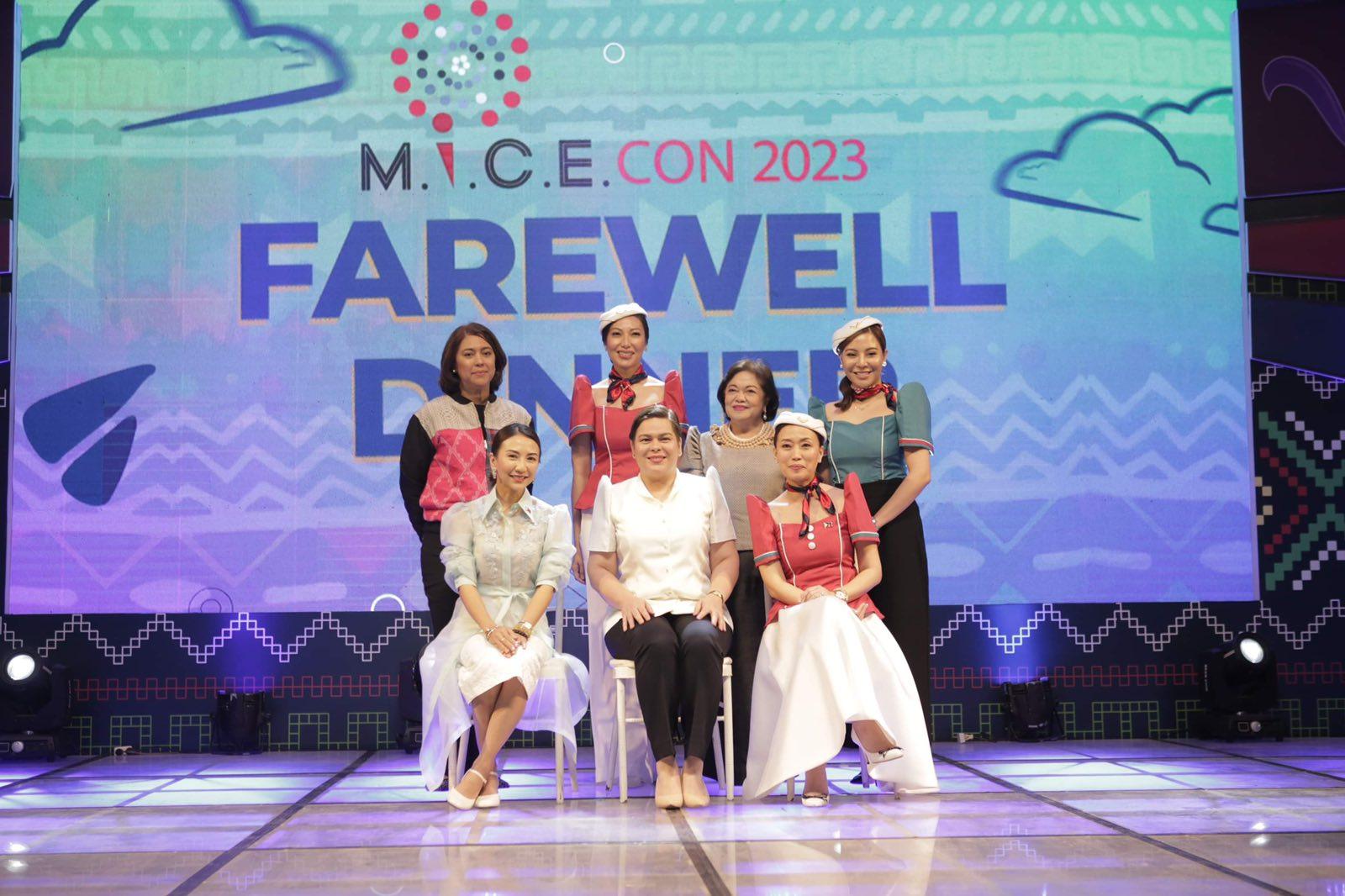 Top MICE professionals and key government officials praised the successful execution of MICECON 2023 in Davao City held last March 1-3, 2023. The event was organized by the Tourism Promotions Board (TPB) Philippines and the Davao Organizing Committee composed of private and public sector representatives from the host city.
Among the attendees was Vice President Sara Duterte, who spoke at the farewell dinner of the event hosted by TPB at Azuela Cove. In her speech, she said, "For Davao City, being the host of this year's MICECON 2023 is an opportunity to showcase one of the tourism gateways in Mindanao. Davao City is honored and proud that Davao is considered one of the safest cities in the world, offering visitors a complete tourism experience through the convergence of culture, nature and adventure."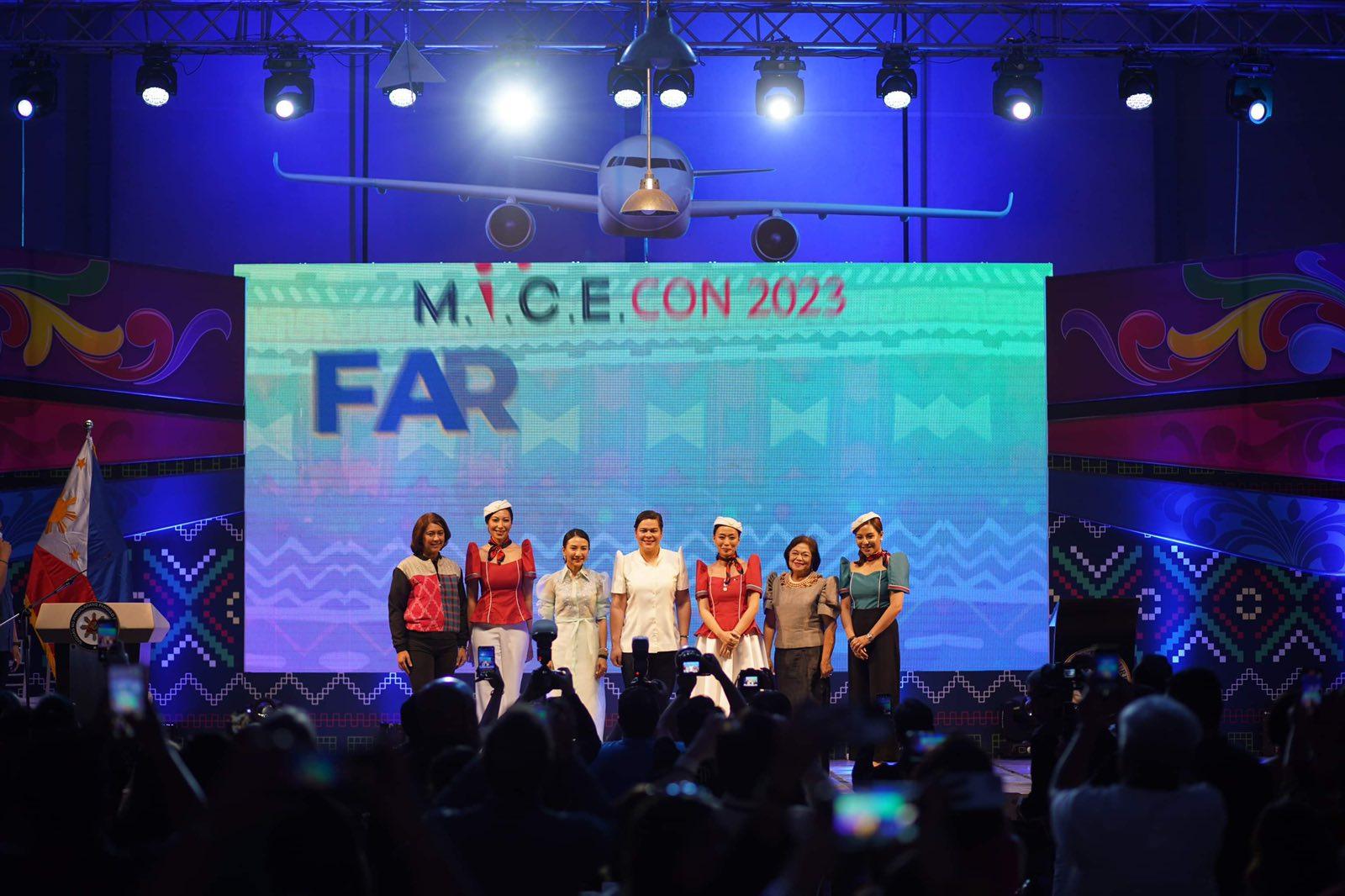 During the event, she also urged tourism stakeholders to increase investments in the tourism sectors' amenities to diversify the country's opportunities and potentially increase industry revenue streams. "I enjoin our tourism stakeholders to work with other industry leaders to invest in medical tourism, heritage tourism, retirement havens, entertainment spots, open-space recreation, and more community-based travel destinations," Duterte said.
The event was attended by over 640 professionals from the MICE industry including representatives from events management companies, associations, travel agencies, tour operators, destination management companies, local governments, members of the academe and tourism executives in government.
For Christina Garcia Frasco, the Secretary of the Department of Tourism, the MICECON 2023 serves as a blueprint for the Philippines to become a top MICE destination in Asia. "MICECON paved the way to achieve our President's goal for the equalization of tourism project development and promotion all over the country. MICE serves as a venue for us to reinvigorate and revitalize the tourism industry, and Davao has become a model for others to follow and a springboard from which we can launch even more exciting MICECONs in the future," she said.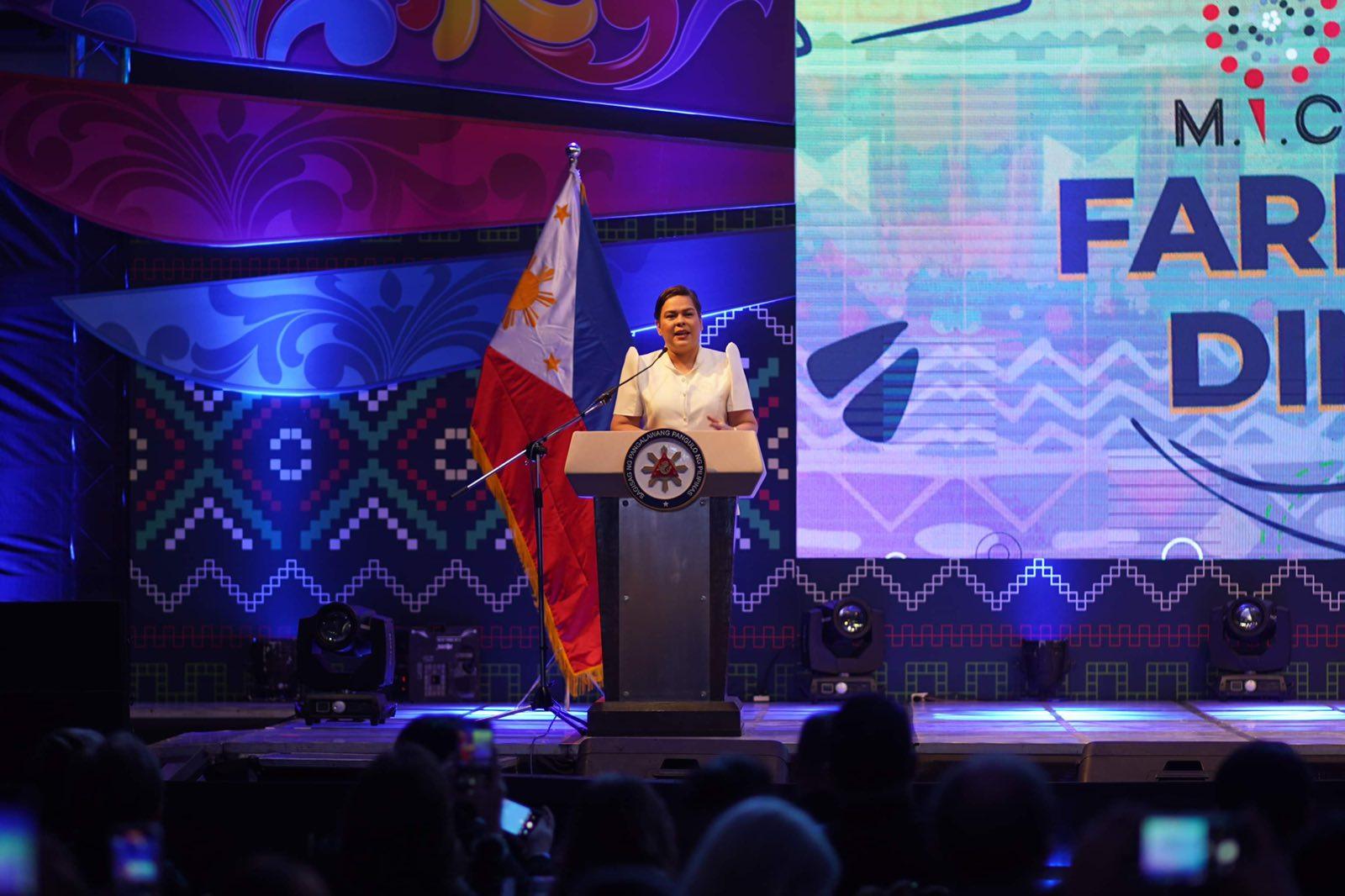 Meanwhile, TPB Chief Operating Officer Margarita Montemayor Nograles commended the opportunity to showcase the Filipino brand of service through every experience the MICECON delegates went through.
"I am confident that this conference provided an invaluable opportunity for us to gain insights, forge new connections and gain fresh perspectives…We believe that by providing exceptional service, and going above and beyond for all our visitors, we can provide tourism experiences that exceed expectations," Nograles said.
She further stated that integrating sustainability has grown in importance in the ecotourism experience. In recognition of this, MICECO N 2023 delegates pledged to donate to the Philippine Eagle Foundation (PEF), which operates a sanctuary for the protection and conservation of the endangered Philippine Eagle. Delegates were able to tour the sanctuary and were also enjoined to take part in its conservation efforts.
Showcasing Davao's attractions
Beyond the conference, foreign speakers, media, influencers, and MICE organizers were treated to various tours across the different MICE facilities in Davao City. These tours showcased the bleisure offerings of the city from retail experiences, culinary options, islands to highlands adventure travel opportunities, and key resort and beach destinations. These included the Kadayawan adventure wherein guests were acquainted with the native dwellings and livelihoods of the 11 tribes of Davao; a trip to the Poblacion Market famous for its diverse shopping, dining and lifestyle offerings; a full island experience at the Pearl Farm in Samal Island; a boat ride to the Lubi Plantation Resort island, and a chocolate and cheese tasting experience courtesy of Malagos Farmhouse Cheeses.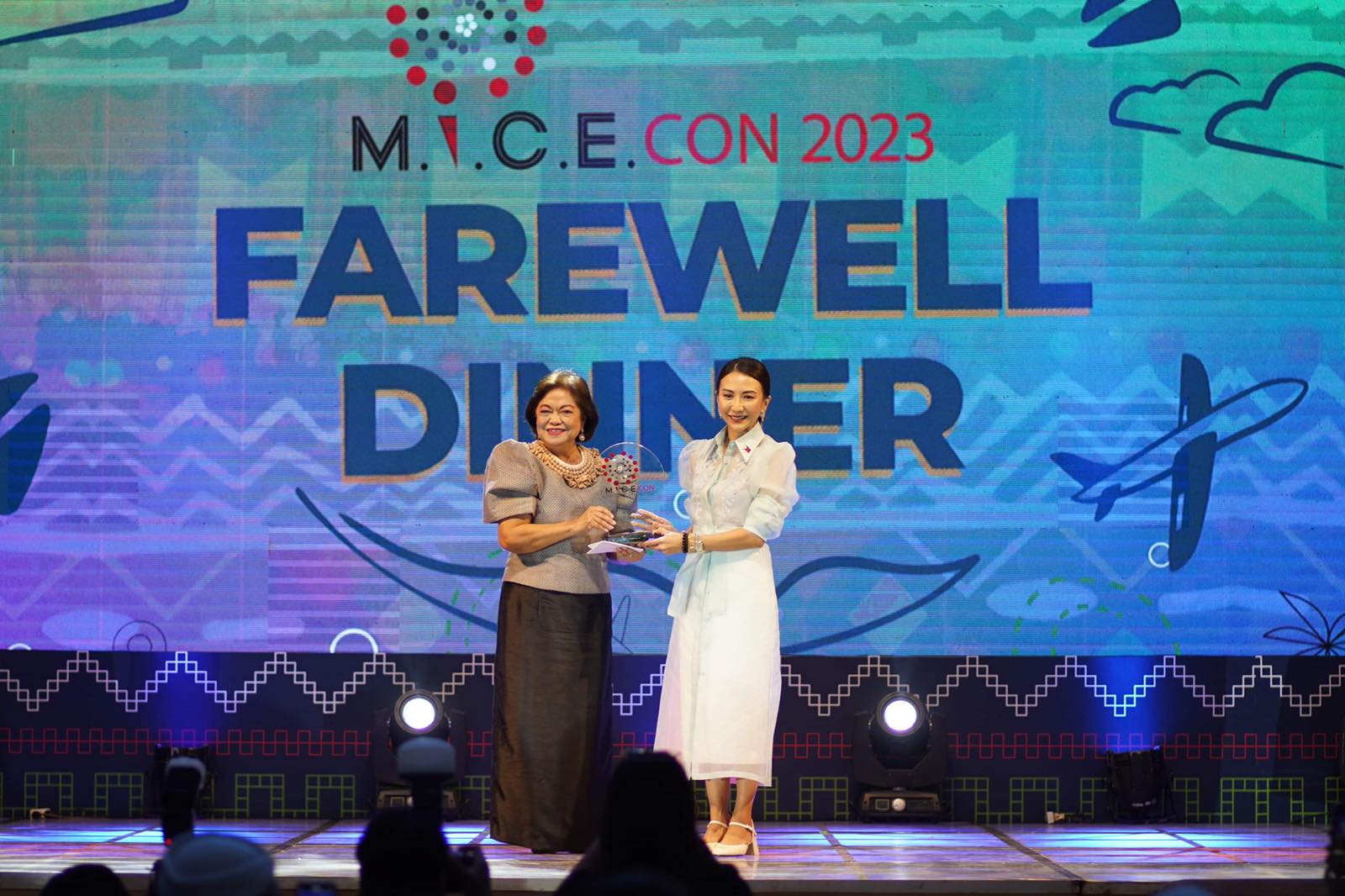 After the successful MICECON 2023, the conference will be hosted in Clark Freeport Zone come 2024 to highlight the developments of Central Luzon. The Clark Freeport Zone bid, represented by Clark Development Corporation (CDC), had a comprehensive presentation of not only its logistical support but several additional values as well, for participants of MICECON 2024. Clark Freeport Zone was selected by the MICECon Selection committee composed of members of the MICE Advisory Council – private and public sector representatives from different MICE organizations convened by the Department of Tourism and the Tourism Promotions Board Philippines.
Atty. Agnes Devanadera, the President and Chief Executive Officer of Clark Development Corporation, expressed her commitment to follow through with the examples set by Davao City.
"Just as Davao has shown us the way to transform MICECON into an impetus of sustainable development, Clark shall follow suit and bring forth inclusive growth not just for Clark but for Region 3," Atty. Devanadera said.
Check out www.tpb.gov.ph for more information.
About Tourism Promotions Board Philippines
The Tourism Promotions Board (TPB) Philippines is the marketing and promotions arm of the Department of Tourism, whose mandate is to promote the Philippines, domestically and internationally, as a leisure, MICE, and investment destination. The agency fulfills its mandate through organizing, participating, or supporting tourism consumer or trade events; expanding media partnerships and advertising; continuing content development and distribution programs; creating thematic and strategic consumer activations domestically and abroad; facilitating familiarization tours for buyers, location scouts, and diplomatic corps members; and engaging its TPB membership program.