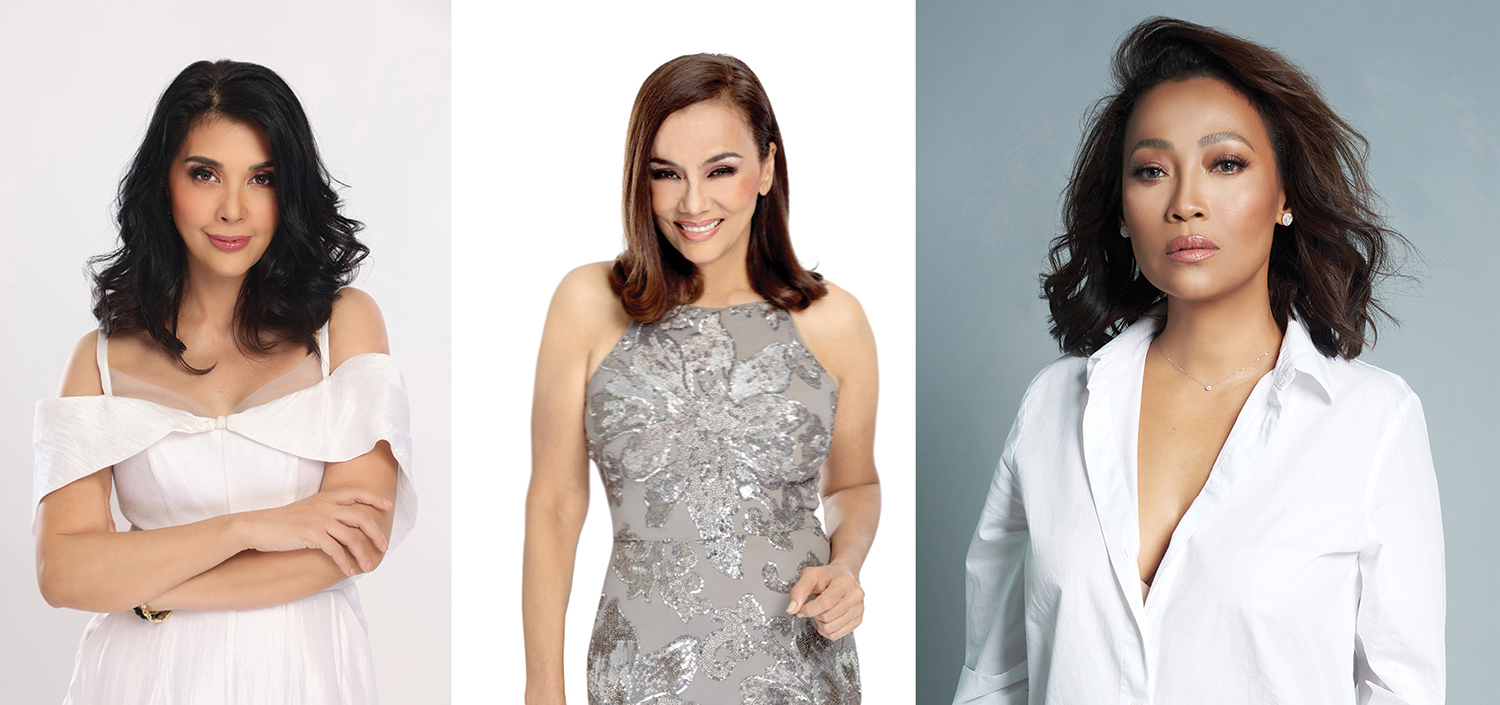 FOR the first time and for one night only, Fantasy Springs Resort Casino will stage an ALL Filipino artist concert featuring three top Divas of Philippine live entertainment.
Queen of Soul Jaya, Concert Queen Pops Fernandez and Pop Diva Kuh Ledesma complete  an ensemble of Divas that has never been done on live stage before.
Showrunner Enteng Perez speaks, "This is produced by New Paradise Entertainment and is a production of Fantasy Springs Casino as this will reactivate again the Filipino concert scene in the Coachella Valley. It's been a while since there were Filipino shows in this market so The Three Divas will definitely jumpstart more shows in the desert region of Southern California."Coachella Valley is known to have big music festivals in the U.S.
Time and  Date: 7:30PM Saturday November 12, 2022
Venue: Special Events Center at Fantasy Springs Resort Casino
Address: 84-245 Indio Springs Pkwy, Indio, CA 92203
Ticket Prices: $128, $108, $88, $68 and $48
Tickets on sale at:
VP ENTERTAINMENT  702-8569723
Fantasy Springs Resort Casino Box Office or online at Fantasy Springs Resort Casino
Entertainment Page Log on to bit.ly/threedivas
TURN AROUND BUSES: There will be buses picking up guests from OC, LA and San Diego areas. Buses are for ticketed guests attending the concert only. No exceptions. Guests will be charged an additional $10 for using the bus. All buses will leave exactly at 1PM on Saturday November 12, 2022 at the pick-up areas and return exactly at 10:30PM from the casino on the same day.
1 bus at Tambuli Supermarket Parking Lot in Los Angeles
1 bus at Tambuli Supermarket Parking Lot in Cypress
1 bus at 1st Pickup: Panorama Post Office
14336 Chase St.
Panorama 91402 at 2 pm
1 bus at: Montessori Children's World
4371 Eagle Rock Blvd.
Los Angeles 900412 2:30 pm
1 bus at Lucky Seafood Supermarket Parking Lot in San Diego
Ticket Redemption: Guests can redeem their tickets at Fantasy Springs Resort Casino Total Rewards Center for $10 per ticket.
This special show is sponsored by ISkin Med Spa in Beverly Hills, Miskin Med DSpa in Rancho Cucamonga, Asian Journal and IwantTFC.
(Advertising Supplement)