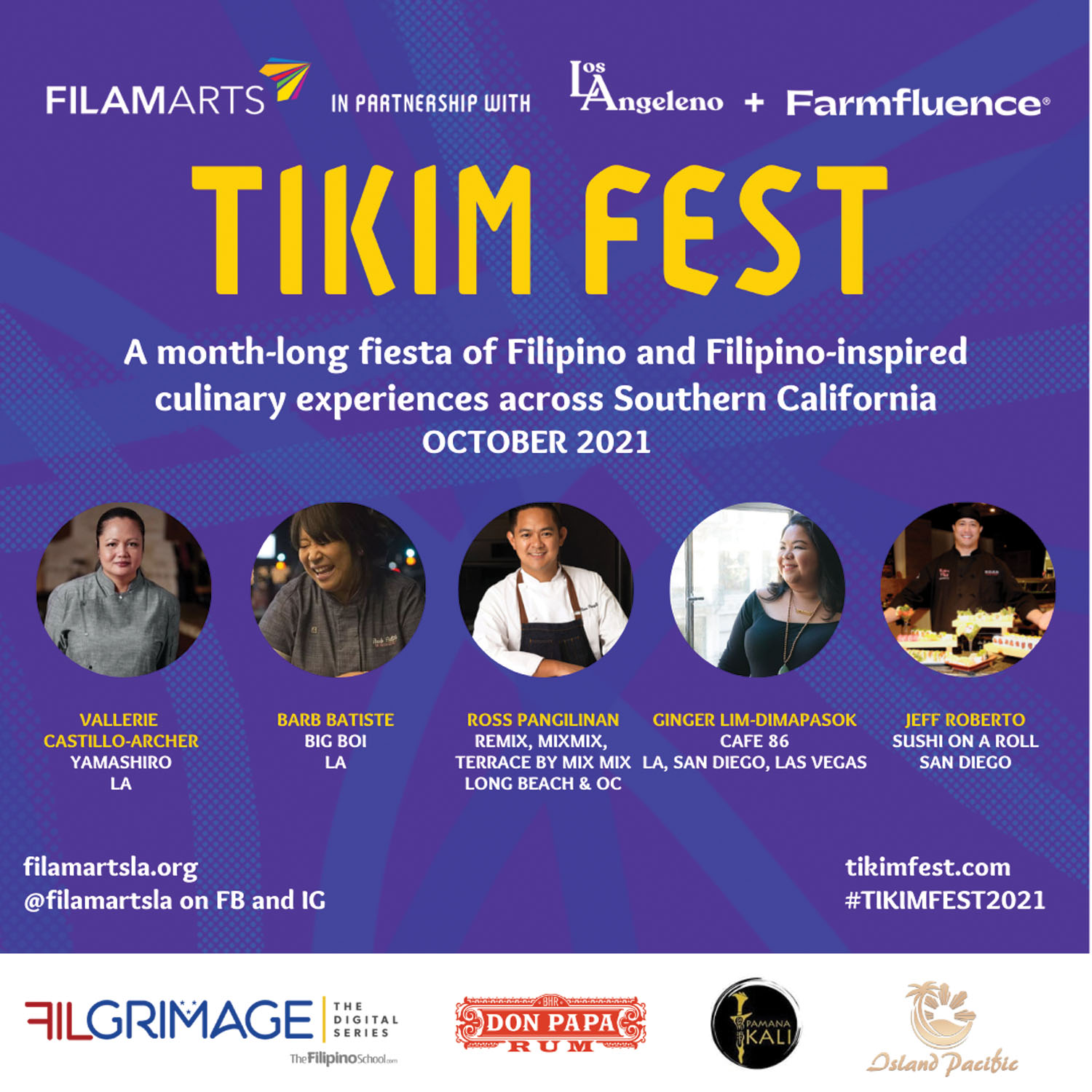 October is Filipino-American History Month, and if there's one thing that's a big part of Philippine culture, it's FOOD.
FilAm ARTS (The Association for the Advancement of Filipino American Arts and Culture) in partnership with Farmfluence and Los Angeleno presents the first "Tikim Fest," a month-long celebration of Filipino arts and culture through culinary experiences across the Southland.
FilAm Arts has partnered with select Filipino and Filipino-American chefs in Los Angeles, Orange County, and San Diego to showcase both traditional and Filipino-inspired cuisine through a prix fixe menu or special menu item.
The participating restaurants are donating part of the proceeds from the sale of the special menu item or prix fixe menu to FilAm Arts.
"Filipino Cuisine is having a moment and we want to celebrate our Filipino and Filipino-American chefs making their mark in the American culinary landscape. The goal of Tikim Fest is to spread the word about Filipino food and flavors and invite everyone including non-Filipinos to have a "taste." Tikim is the Tagalog word for Taste," says Marcelline "Marcie" Taylor, FilAm Arts board member.
"We want to highlight, celebrate and illuminate Filipinx History through the lens of food with some of Southern California's best chefs," added FilAm Arts Executive Director Giselle Tongi-Walters.
Featured chefs are Vallerie Castillo-Archer from Yamashiro (LA), Barb Batiste from Big Boi (LA), Ross Pangilinan from ReMix (Long Beach), Mix Mix Kitchen and Bar and Terrace by Mix Mix (Orange County), Ginger Lim-Dimapasok from Cafe 86 (LA, San Diego, Las Vegas) and Jeff Roberto from Sushi on a Roll (San Diego).
To view the menus and the dates of availability, please visit http://tikimfest.com.
To close out the month-long Tikim Fest, FilAm Arts is partnering with Farmfluence and Alma Backyard Farms to produce the ultimate Sunday Funday Brunch experience.  Farmfluence is a Filipino-founded content-to-table platform with a mission to shine the light on our local farmers and make high-quality organic produce accessible through engaging content.
Featured chef for "Sunday at the Farm" on October 24 is Hawaiian-Filipino Chef Charles Akua IV.  He has prepared a Filipino-inspired menu with lots of Hawaiian Island vibes as well as ingredients sourced from Alma Backyard Farms, where the event will take place. Cocktails will be provided by Don Papa Rum, a premium aged, single-island rum from the Philippines. Coffee will be provided by Teofilo Coffee Company which uses Philippine coffee beans. Music will be provided by Filipino-American singer-songwriter Michael Barnum and Filipino musician Nievera.
TIKIM Fest is sponsored by Farmfluence, Filgrimage The Digital Series, Don Papa Rum, Pamana Kali, Los Angeleno, and Island Pacific Market.