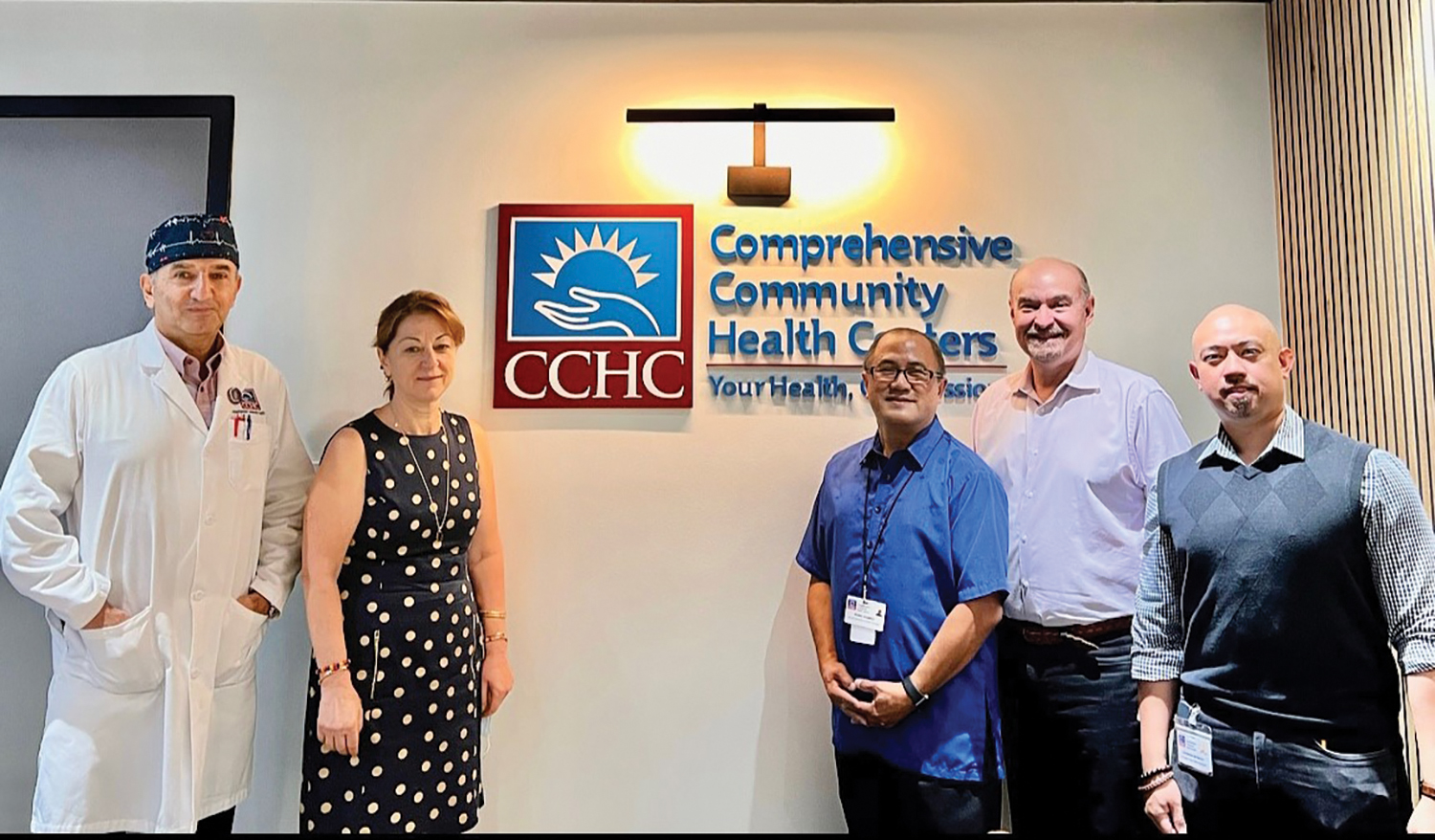 Comprehensive Community Health Centers (CCHC) in partnership with LA Care, Health Net, Valley Presbyterian Hospital and Blue Shield of California invites members of the multicultural community to CCHC National Health Center Week (NHCW) – Multicultural Health Fair and Children's Appreciation Day celebration to be held on Saturday, August 13, 2022, 9:30 a.m. at the Clinic Parking Lot – 801 S. Chevy Chase Drive, Glendale, CA 91205.
CCHC is a Federally Qualified Health Center (FQHC) and a California Non-Profit Public Benefit Corporation that operates and administers five community health centers in Glendale, Eagle Rock, Highland Park, Sunland, and North Hollywood. The center provides medical, dental, and behavioral health services to diverse and underserved communities. Established in 1990, CCHC has grown to become one of the largest FQHCs in Los Angeles County.
The theme for NHCW 2022 is Community Health Centers: The Chemistry for Strong Communities. "The annual celebration supports CCHC's mission to serve and provide low-income, uninsured and underserved individuals with access to primary care, health screenings, and education and social-welfare referrals. What is significant about this event is that it is a partnership that utilizes the power of an entire health community and would greatly advance our goal of providing health access in our communities," says CCHC Chief Executive Officer David Lontok.
The timing of NHCW-Children's Appreciation Day also lends itself well to engaging the youngest members of our communities as they prepare to return to school. At the event, CCHC will be distributing 1,000 back-to-school backpacks to patients and underserved children from our school partners across Glendale Unified School District and Los Angeles Unified School District. "This is the kind of work that makes a difference in the lives of so many people," says Pedro Ramirez, CCHC Director of Outreach and Community Engagement.
During the event, CCHC will present the NHCW-Stakeholders Appreciation Award to our guests of honor and speakers: Assemblymember Laura Friedman, Glendale Mayor Ardi Kassakhian, GUSD Superintendent Vivian Ekchian, and LA Care Senior Director of Safety Net Initiatives Cynthia Carmona. Other awardees are Dr. Ilin Magran, GUSD Director of Student Wellness and Services; Mr. Titus Campos, LAUSD Administrator of Operations; and program partners from Community Clinic Association of Los Angeles County, Health Net, Valley Presbyterian Hospital, and Blue Shield of California. Also invited are the Consulate General of Republic of Armenia and Consulate General of Mexico in Los Angeles.
This event will adhere to COVID safety protocols and guidelines. For more information, contact CCHC via phone at 818.630.2297 or email [email protected].
(Advertising Supplement)