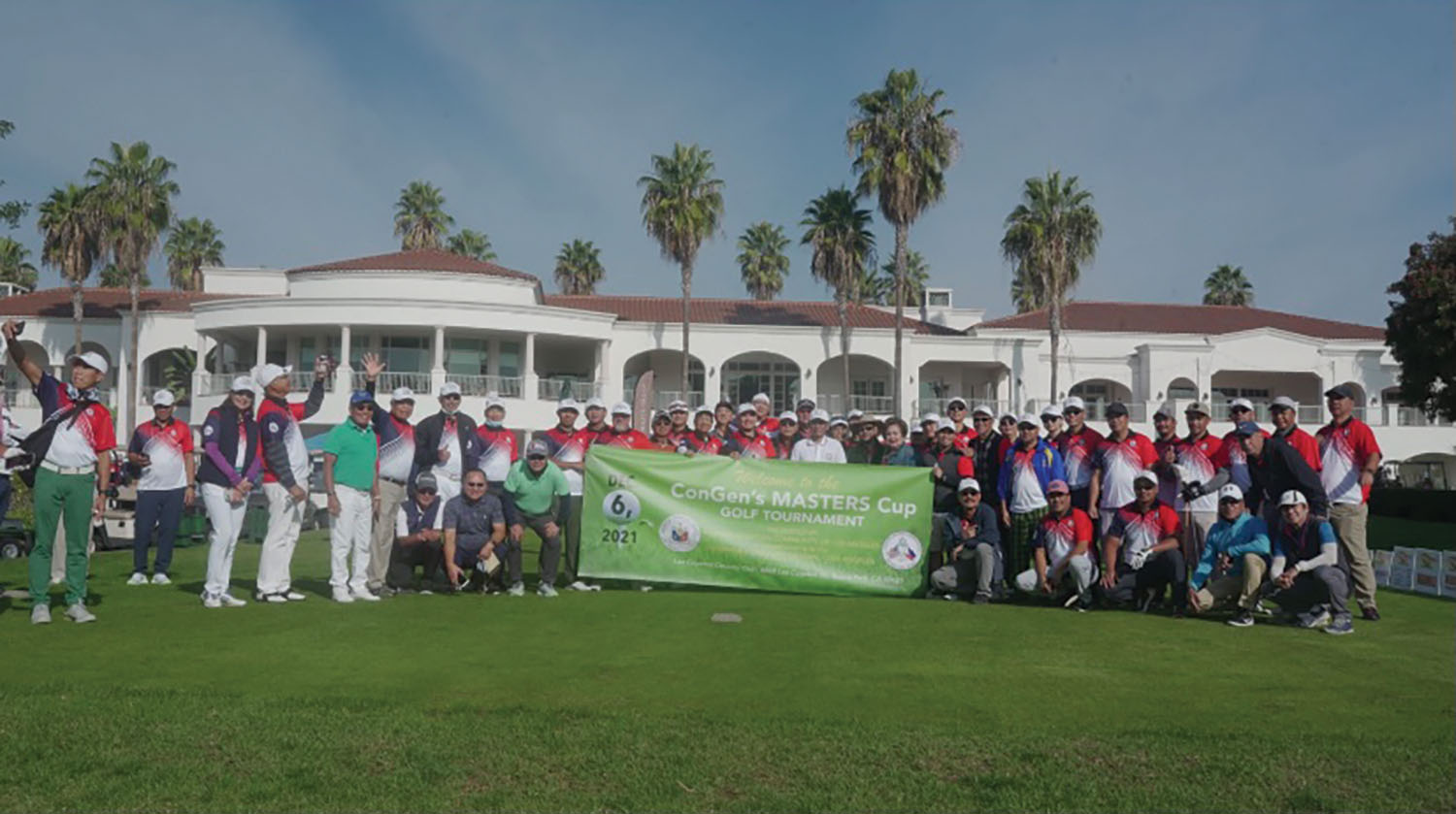 ---
By Manny V. Ilagan
Golfers and sponsors, including guests and supporters of the ConGen's Masters Cup Golf Tournament held on Monday, December 6 at the Los Coyotes Country Club, an exclusive for-members-only club in Buena Park, CA, are hailing the event as a major success, with many already looking forward for another event next year.
Philippine Consul General Edgar Badajos kicked off the ConGen's Masters Cup with his opening speech and ceremonial tee shot at 10:30 a.m. before everyone was sent to their starting hole.
The sold-out tournament registered a record 192 golfers coming from various golfers organizations, including Eagle High Golf Club, Fil-Am Golf Tours, Apo Golf USA, 19th Tee Golf Club, United Pinoy Golf Club, Fil-Am Mason Club, Salami Boys Club, Superior Golf Club, Par 2000 Golf Club, Brilliant Lions Golf Club, Moreno Valley Golf Club, and Noypitz Golf Club.
Officially launched in October by the Filipino American Community of Los Angeles (FACLA)  headed by Ms. Trini Foliente in cooperation with the Philippine Consulate General-Los Angeles, the golf tournament attracted as much as 300 participants who were eagerly anticipating a sports event among the Filipino-American community after a long hiatus due to the Covid-19 pandemic.
Consul General Edgar Badajos has nothing but good words and praises to the organizing committee and all those who made the first ConGen's Masters Cup 2021 Golf Tournament an overwhelming success.
"A lot of effort goes into the planning of this event, the sponsors were extremely generous, and the golfers were fantastic," he said.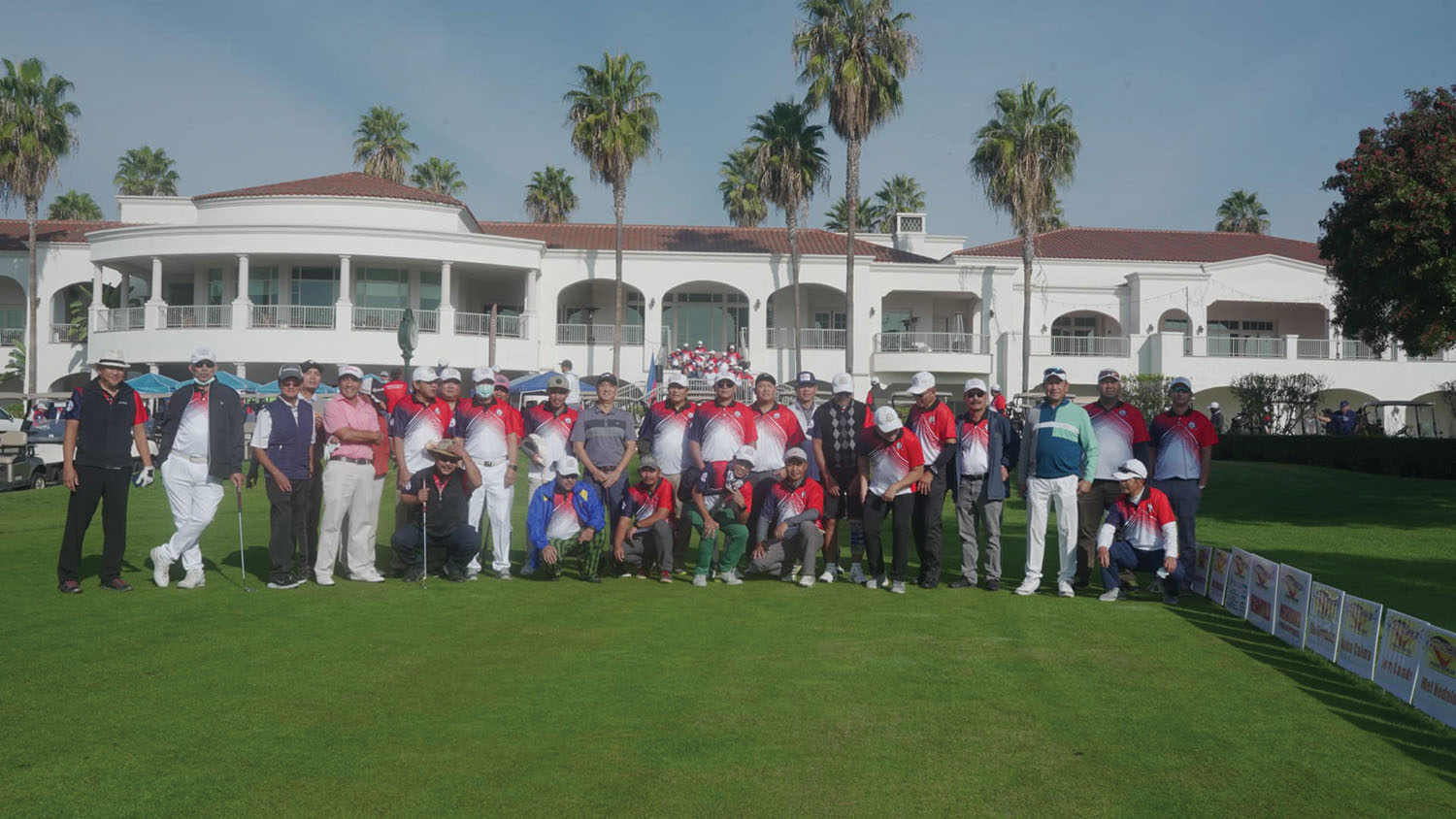 Everybody had so much fun that the crowd erupted in wild applause and cheers when ConGen Badajos suggested that a follow-up event to the highly successful golf tournament is already on the planning board.
The golfers, guests and sponsors were treated to a dinner following the tournament, followed by a fashion show directed by Filipino fashion designer Laura Santos who also designed and manufactured the official tournament jersey and cap. Christine Love and Felton Palad provided entertainment and holiday cheers to the event by singing Christmas songs.
The highlight of the evening was the awarding of trophies to the winners of the tournament.
Tournament winners based on the Callaway System are: Overall Gross – Dan Cruz (70); Overall Low Net – John Jones (85/64); Class A Gross – Ryan Sarmiento (75); Class A Low Net – Alex Gamboa (76/65); Class B Gross -Cesar Victor (87); Class B Low Net – Sam Sampilo (89/69); Class C Gross – Brent Quines (91); Class C Low Net – Lauro Adriano (94/67)
Winners under System36 include:  Rolando Vilela, Class A Champion; TJ Baguna, Class A Runner Up; E. Medina, Class B Champion; A. Agoncillo, Class B Runner Up; Joshuade Guzman, Class C Champion; and Edgar Badajos, Class C Runner Up.
Closest to the PIN winners include:   Pin Valley #2 – Al Portillo; Closest to Pin Valley #5 – Melbourne Lopez; Closest to Pin Vista #3 – John Jones; Closest to Pin Vista #7 – Jim Ona; Closest to Pin Lake #3 – Cesar Victor; Closest to Pin Lake #5 – Gil Aguila; and Closest to Pin Lake #7 – Mack Macaraeg.
In the ladies category, Josephine Puckett scored 94/76.
The following major prizes were raffled off:
One-round trip ticket to the Philippines, courtesy of Philippine Airlines
One domestic round-trip ticket to any of the 48 states plus Canada, courtesy of GTT Travel & Tours
2-night hotel stay at Diamond Hotel plus a round of golf at Luisita Golf Course with complimentary hotel-to-golf-course-to-hotel transfers, courtesy of Rajah Tours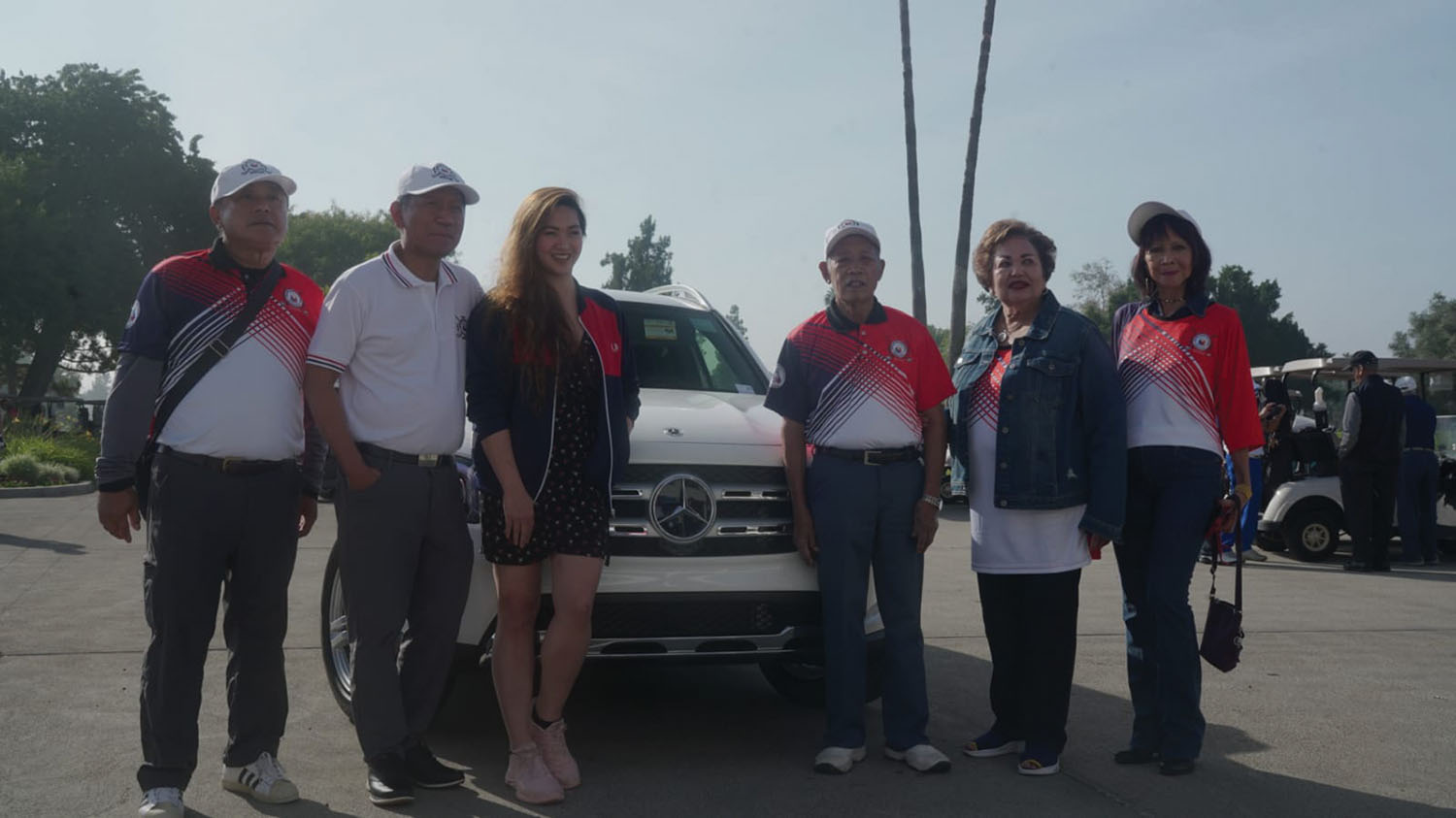 The ConGen's Master Cup Golf Tournament was a joint project of the Filipino-American Community of Los Angeles (FACLA) and the Philippine Consulate General in Los Angeles to benefit the following: 1) FACLA, for its economic recovery and building upgrade, and 2) Apo Global Foundation's Livelihood Program for the Dumagats, one of the impoverished indigenous tribes in the Philippines.
FACLA is a 501(c-3) non-profit and is the oldest Filipino-American organization in Los Angeles, which serves the diverse Filipino American communities in the city in various capacities.