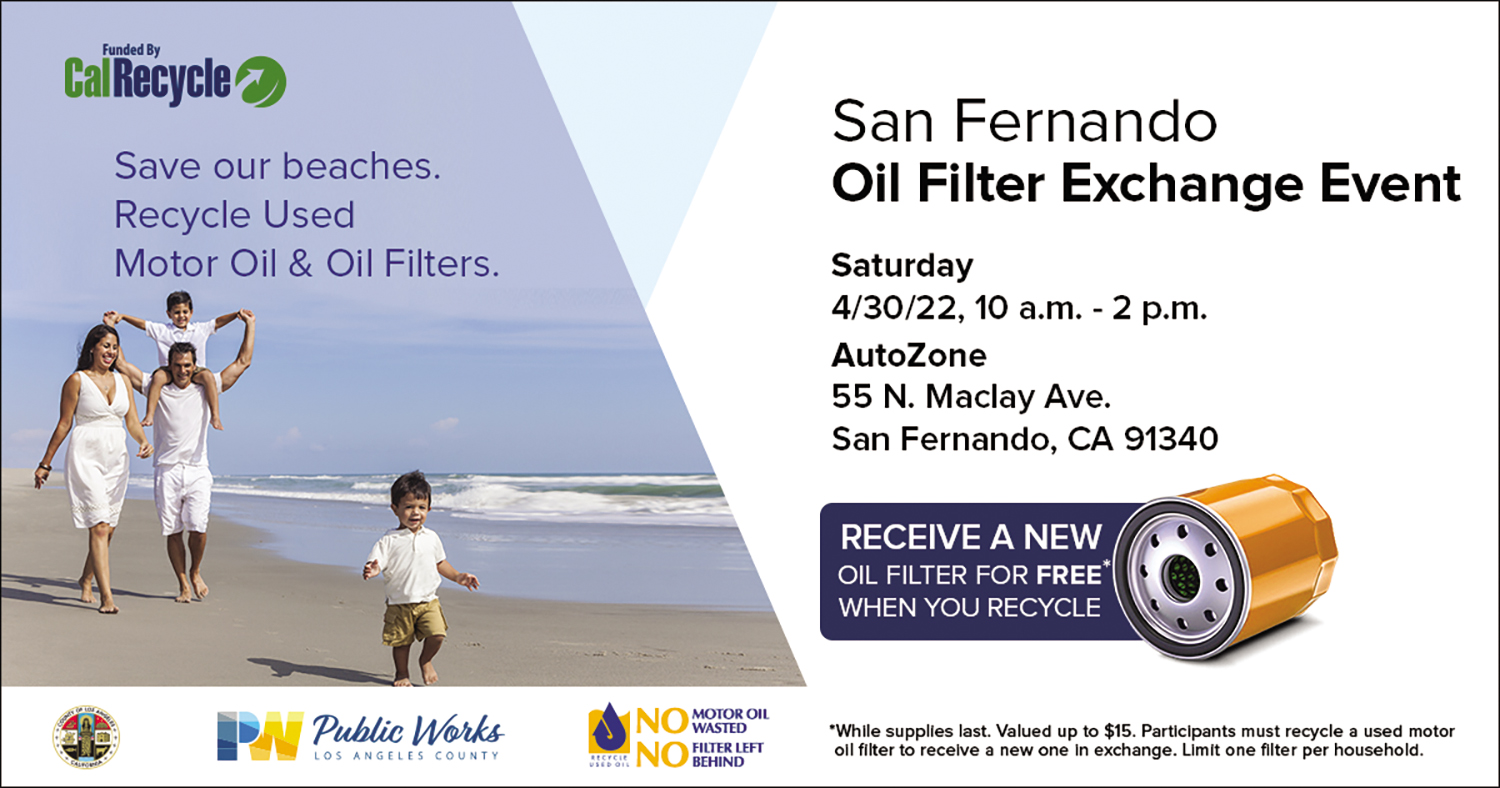 Attention San Fernando residents – Free Oil Filter & Motor Oil Recycling Event!
We invite you to bring in your used motor oil and used oil filters for recycling. Receive one FREE new oil filter by bringing in your used oil filter. Recycling motor oil and filters helps our environment and keeps our water clean.
Saturday, April 30, 2022
10 a.m. – 2 p.m.
AutoZone
55 N. Maclay Ave.,
San Fernando, CA 91340