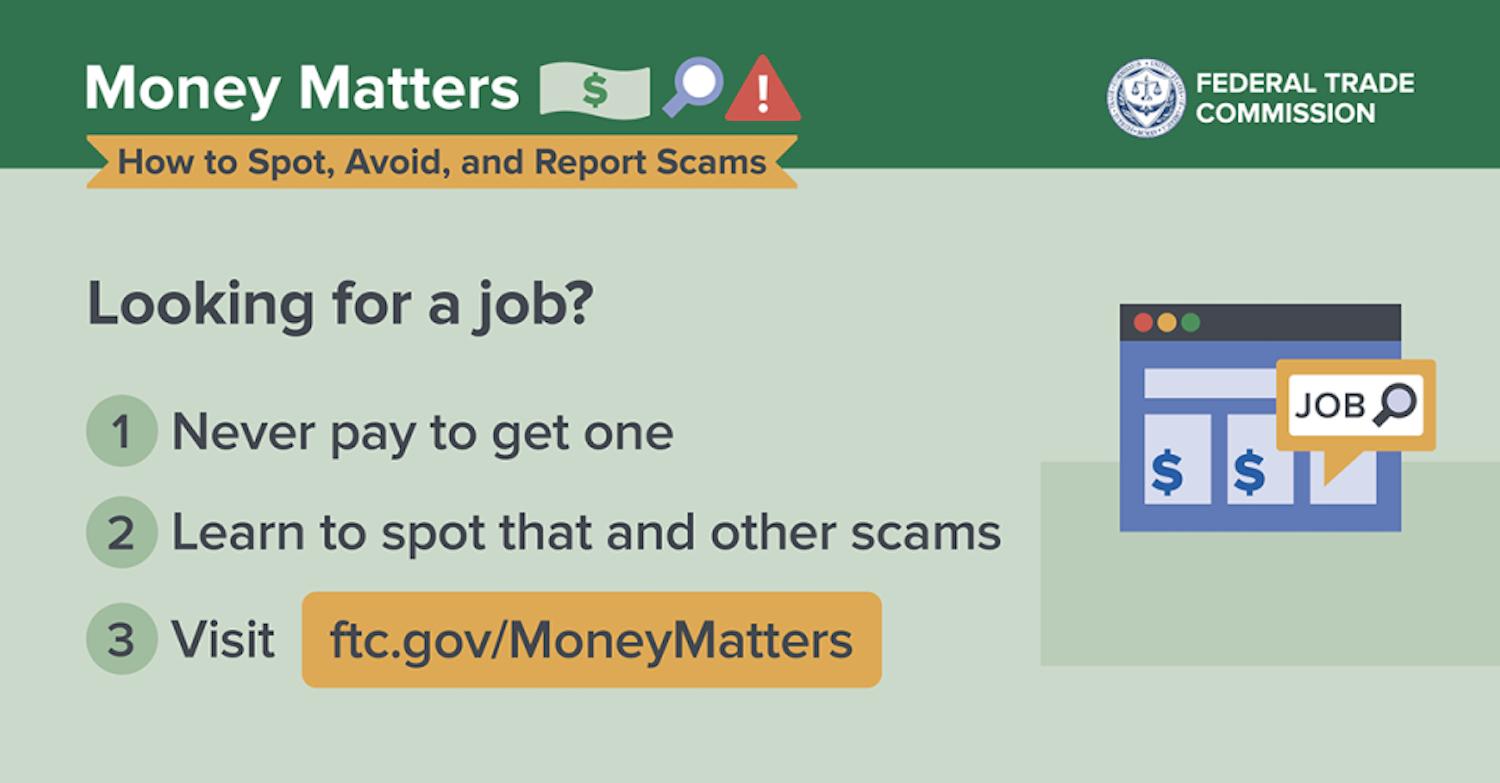 SAY you're looking for a job. You've found some you're qualified for on a well-known employment website and you apply to a bunch of them. If you get a message saying "You're hired! We just want some more info from you," what's your next move?
If you said, "Check out the company and the job by doing my own research before giving them any personal information," that's a great answer and a good first step.
It's easier than ever to apply to lots of jobs with just a few clicks. It's also incredibly easy for scammers to pose as legitimate employers. While there's no sure-fire way to detect a job scam, there are important steps to take before giving anyone your money or personal information.
Do your own research.Search the company and job name with the words "scam," "complaint," or "fraud." You might find they've scammed other people. Scammers pretend to be both well-known and smaller companies, posting jobs on employment websites. So, reach out to the company directly using contact information you know is legit.
Don't pay to get a job.If someone says you've got the job, but you have to pay them for something — or if they say you have to deposit a check and send money back, those are scams. Period. No legitimate job will make you pay for expenses or fees to get the job.
Never give personal info up front. Some scammers will try to get your bank account, routing, or Social Security number as soon as you're in contact. They might say, "to set up your direct deposit." Stop. That's a scam.
Talk to someone you trust before you take a job offer or business opportunity. Ask them what they think. Then listen to what they say.
If you think you've spotted a job scam, or if you've lost money to one, report it to the Federal Trade Commission (FTC) at ReportFraud.ftc.gov.
(Jim Kreidler/Consumer Education Specialist, FTC)