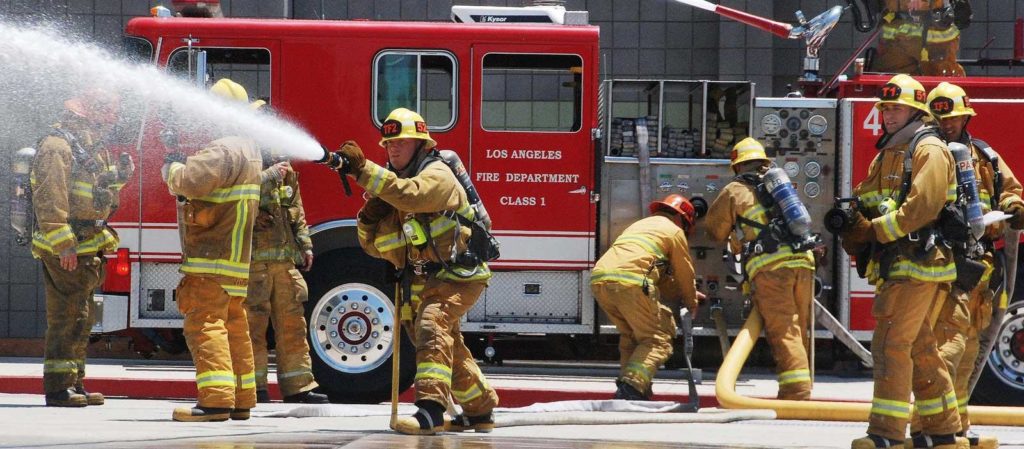 3 civilian deaths, 600 unaccounted for, 1,634 structures destroyed
AS the season of wildfires comes to a conclusion and the updated statistics are pouring in, as residents face another challenge in the aftermath: mudslides.
On Friday, Nov. 23 the Los Angeles Fire Department (LAFD) posted an update that listed containment at 100 percent after 13 days of ravage that blazed through 96,949 acres and destroyed 1,643 structures.
The LAFD also listed three deaths as well as three injured firefighters.
Portions of the City of Malibu have been repopulated with more residents in the affected areas continuing to be repopulated daily.
Although the fire has thankfully come to an end, the fight against natural consequences persists.
On Wednesday evening, the Southland experienced the first major rainstorm of the season, and residents of Oak Park and the surrounding areas began preparing for the potential of mudslides, mirroring last year's mud and rock slides which claimed 21 lives in Montecito following the Thomas Fire.
According to fire officials, it takes about a half inch of rain every hour for significant flows of debris to materialize. They're urging residents to slow down on nearby highways and to acquire sandbags to direct water to storm drains in preparation for future rainfall.
"Please be mindful of people working in the area as essential services are restored," the LAFD wrote in a statement to the media on Friday. "Please stay vigilant as you drive into areas that have been impacted by fire as road crews, firefighters and other personnel are focused on completing their assignments."
As of this story's publication, northbound Latigo Canyon Road north of Ocean View Drive remains closed as residents of this area will be repopulated.
Friday's update also indicated the following road closures: Westbound Mulholland Hwy (west of Seminole Drive); Mulholland Hwy at the Pacific Coast Highway (PCH), Calamigos, Kanan Dume and Little Sycamore Canyon; Encinal Canyon at Via Vienta; Decker Canyon at PCH; and Carlisle at Westlake.
Other closures include Malibu Creek State Park, Solstice Canyon, Upper Solstice Canyon and Castro Crest because of "fire weakened or dead trees that may fall without warning, burned out stumps creating holes under trails, damage to parking areas and roads and damaged or destroyed structures."
The department also warned that "intermittent power outages" are to be expected throughout the impacted areas.
The massive Woolsey Fire sparked on Nov. 8 on Woolsey Canyon Road near the Santa Susana Field Laboratory above Simi Valley. The blaze quickly spread through dry brush via intense, hot winds, eventually reaching the affluent cities of Agoura Hills, Calabasas and Malibu.
More than 300,000 residents were evacuated as whole neighborhoods were scorched.
The cause of the fire is still under investigation. (Klarize Medenilla/AJPress)