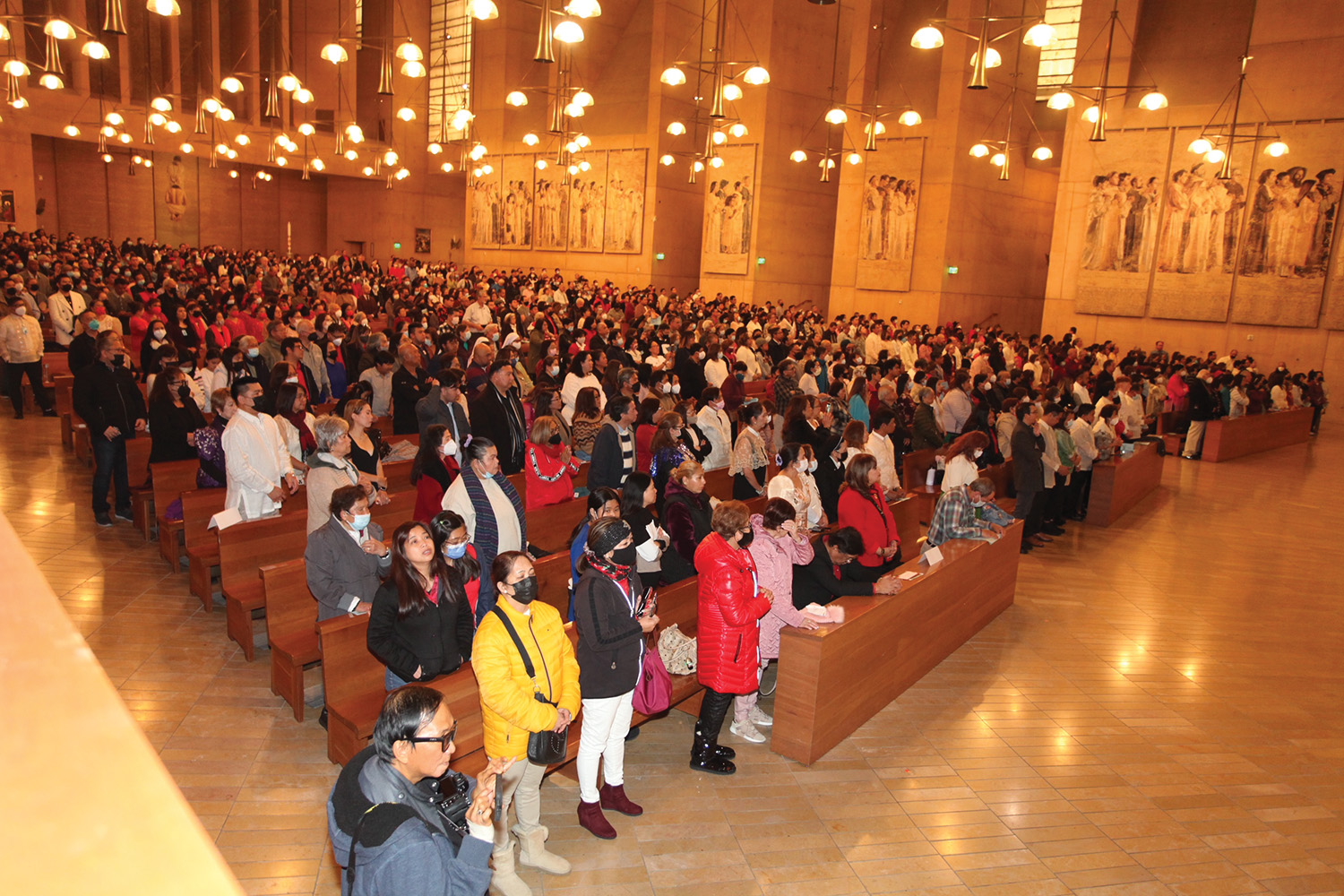 THOUSANDS of Filipino American Catholics gathered at the Cathedral of Our Lady of the Angels in Downtown Los Angeles on Thursday, December 15 for the annual Simbang Gabi Mass.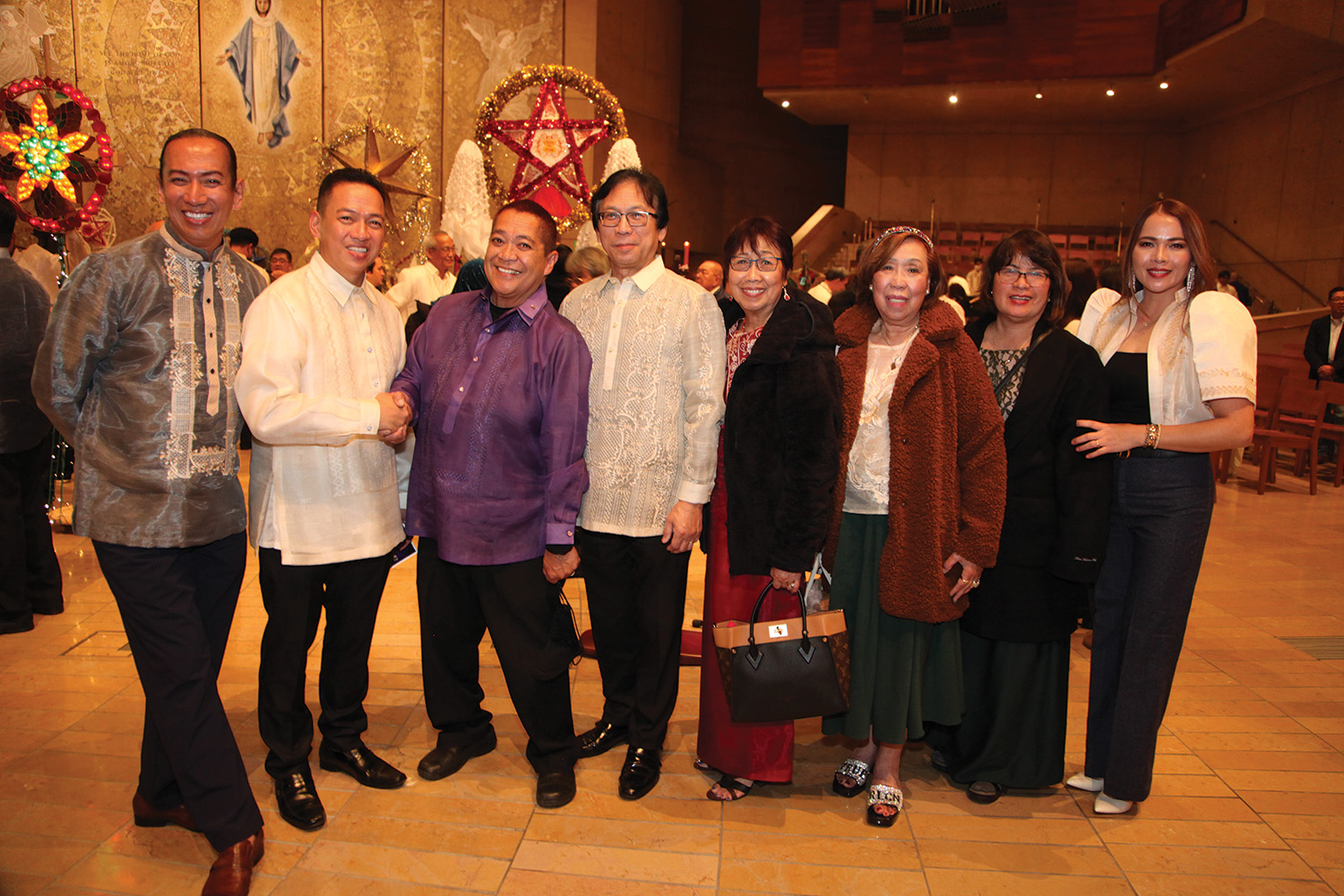 This year's celebration, with principal celebrant Archbishop José H. Gomez, was spearheaded by the San Gabriel Pastoral Region of the Filipino Ministry of the Archdiocese of Los Angeles. This is the 20th annual Simbang Gabi hosted by the Archdiocese to celebrate the nine-day Filipino tradition of attending mass leading up to Christmas Day.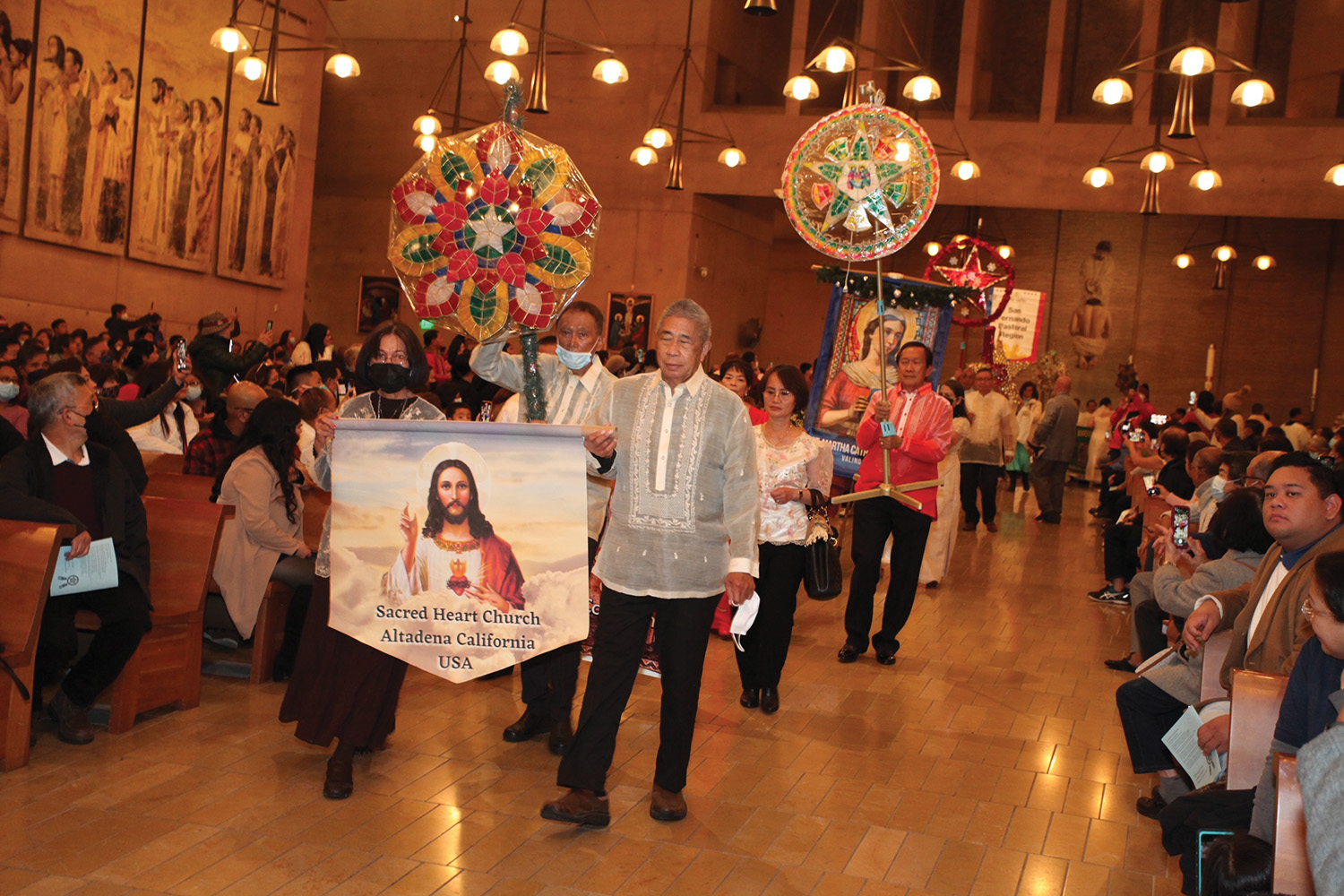 The Mass was preceded by the traditional music band that leads the "Parade of Parols," or lanterns, of more than 120 parishes from the five pastoral regions in the tri-county Archdiocese (Los Angeles, Santa Barbara and Ventura).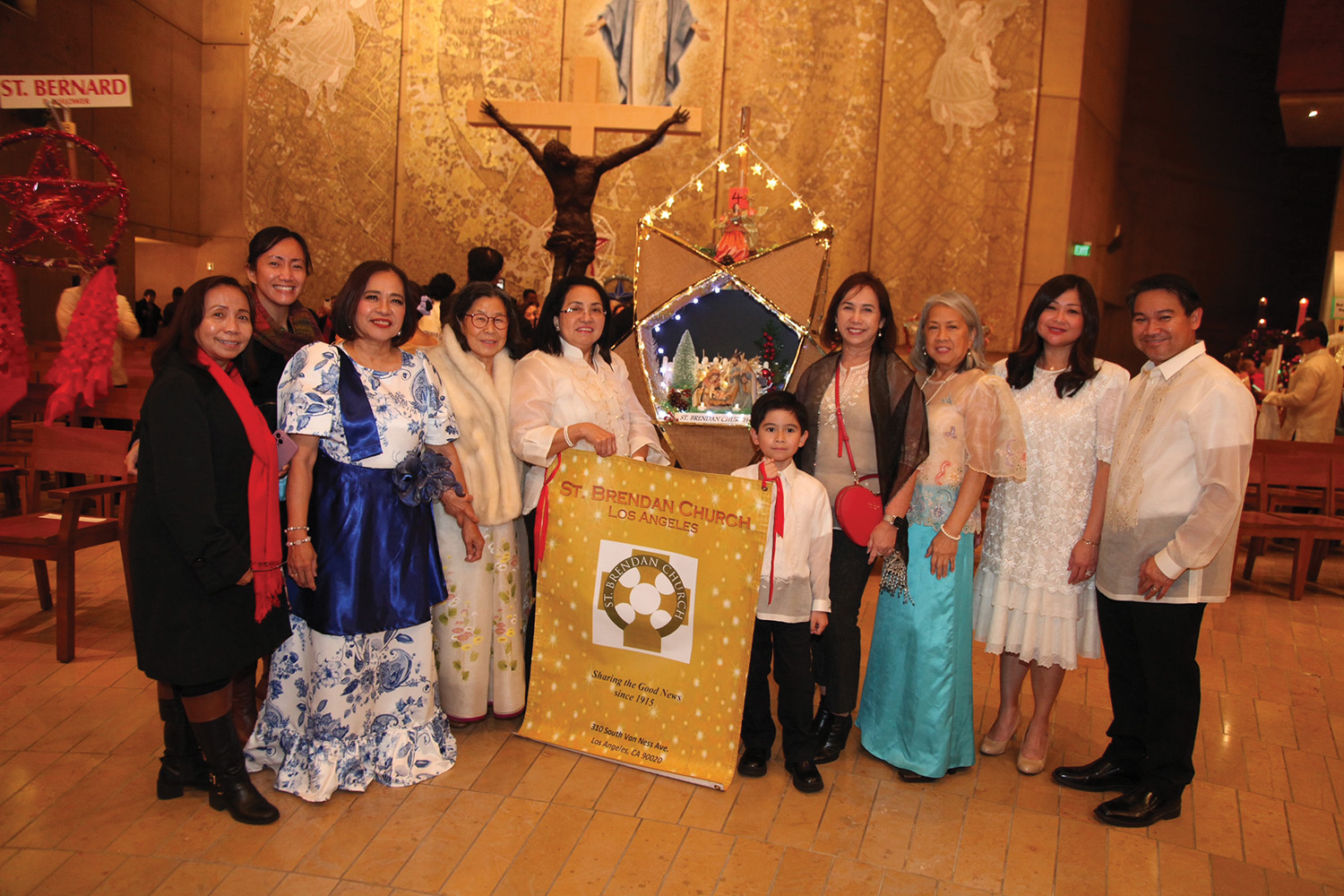 The parols, a Philippine Christmas symbol, were blessed at the end of the Mass. In the Philippines, the parol is used to light up people's homes and is carried by parishioners attending Simbang Gabi Mass, or "Mass before dawn."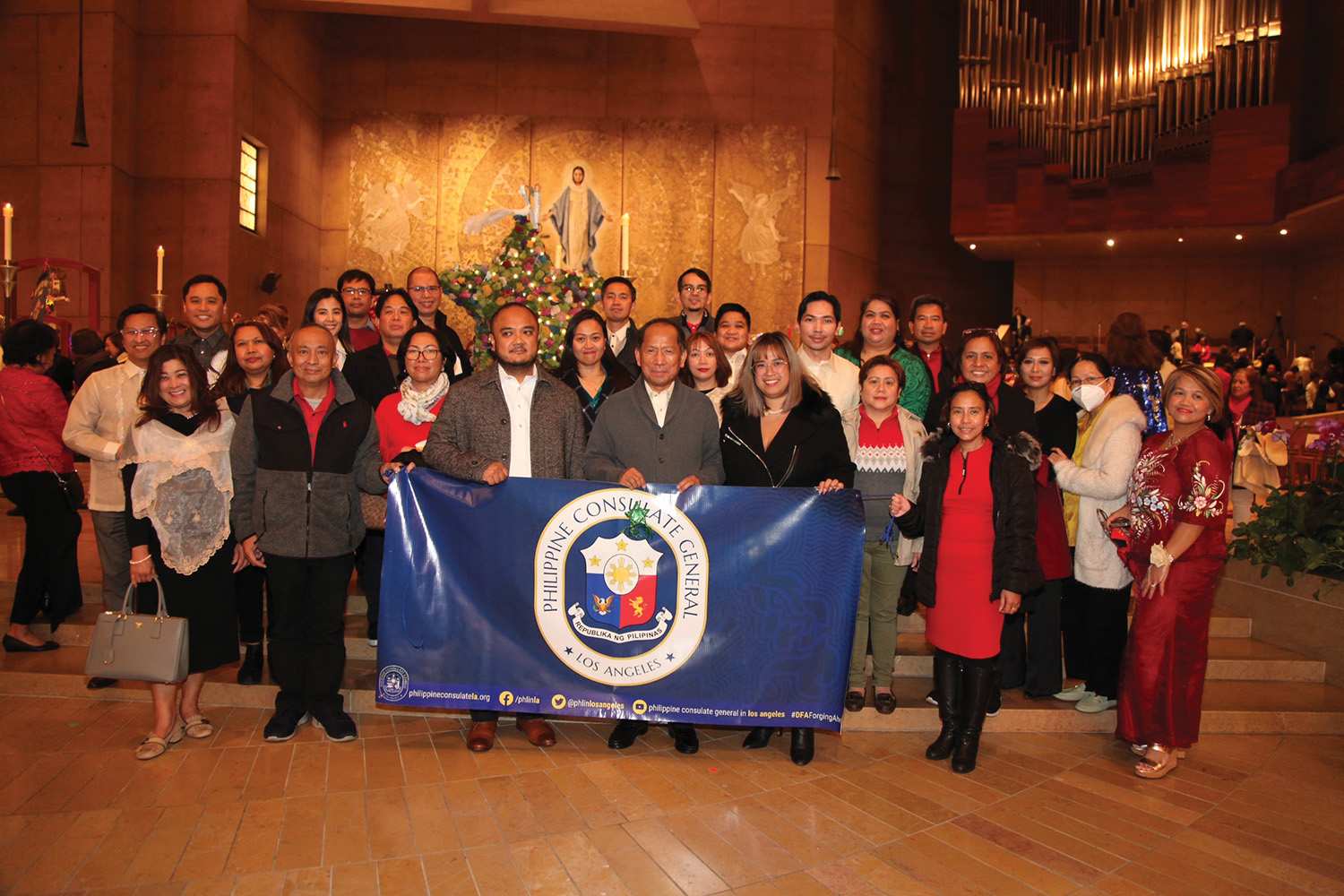 The procession also included parols of religious Filipino American organizations, civic and professional organizations, and government offices, led by the Philippine Consulate General.