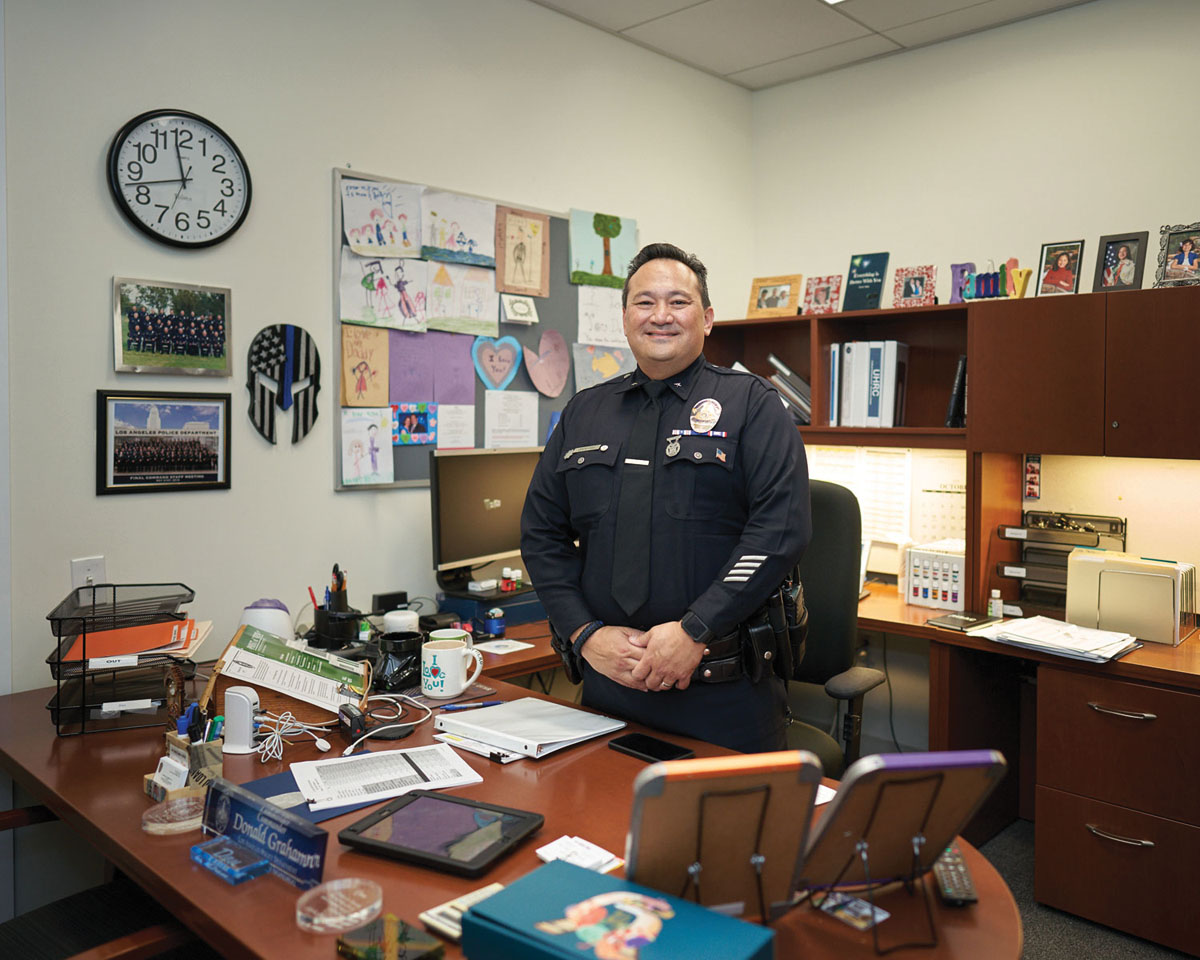 THE Los Angeles Police Department will have its first Filipino American deputy chief in its 152-year history.
Commander Donald Graham becomes the first person of Filipino descent to hold such a position, following an announcement from Chief Michel Moore made public on December 17.
The announcement did not specify when the promotion takes effect.
A member of the LAPD for over two decades, Graham made history in 2019 when he was named a commander of the department, focused on leading the Transit Services Division and as the Homeless Coordinator under the Office of Operations.
In 1984, Graham was a teenager when his mother Amalia moved him and his two siblings from Bayonne, New Jersey to Los Angeles' San Fernando Valley. She raised the children as a single mother, while working as a nurse, as previously reported by the Asian Journal.
As a student at Los Angeles Valley College, Graham worked part-time at the campus police department and met retired LAPD officers who encouraged him to explore a law enforcement career.
He applied and was accepted into the LAPD Academy, where he graduated from in the fall of 1995. He completed his probation in the Pacific Division, before being assigned to the Devonshire station, which covers Canoga Park, Chatsworth, Granada Hills, Northridge, North Hills, Porter Ranch, West Hills and Winnetka.
"I thought I was going to do this for about 10 years…take my pension and then walk away," Graham told the Asian Journal in a 2019 interview. "But like any corny story, you fall in love and I fell in love with doing this job."
Graham spent nine years as an officer in the Devonshire territory before being promoted to sergeant in the Southeast Division in 2006, sergeant II as a commander's aide in the office of operations two years later, and then lieutenant in 2012 in the West Valley Patrol Division.
The Fil-Am officer rose the ranks from captain to area commanding officer in North Hollywood before rising to commander in 2019.
"As a Filipino American, as a New Jersey American, I can't imagine having done anything else with…my life. This is the most incredible job, not just because it's different every day, not just because there's this visceral idea that people who prey on other people are the people who are afraid of us. Trust me, it's a visceral feeling. But really what is the key to this job is how many people who have come back and have said 'thank you,'" Graham said in a previous interview.