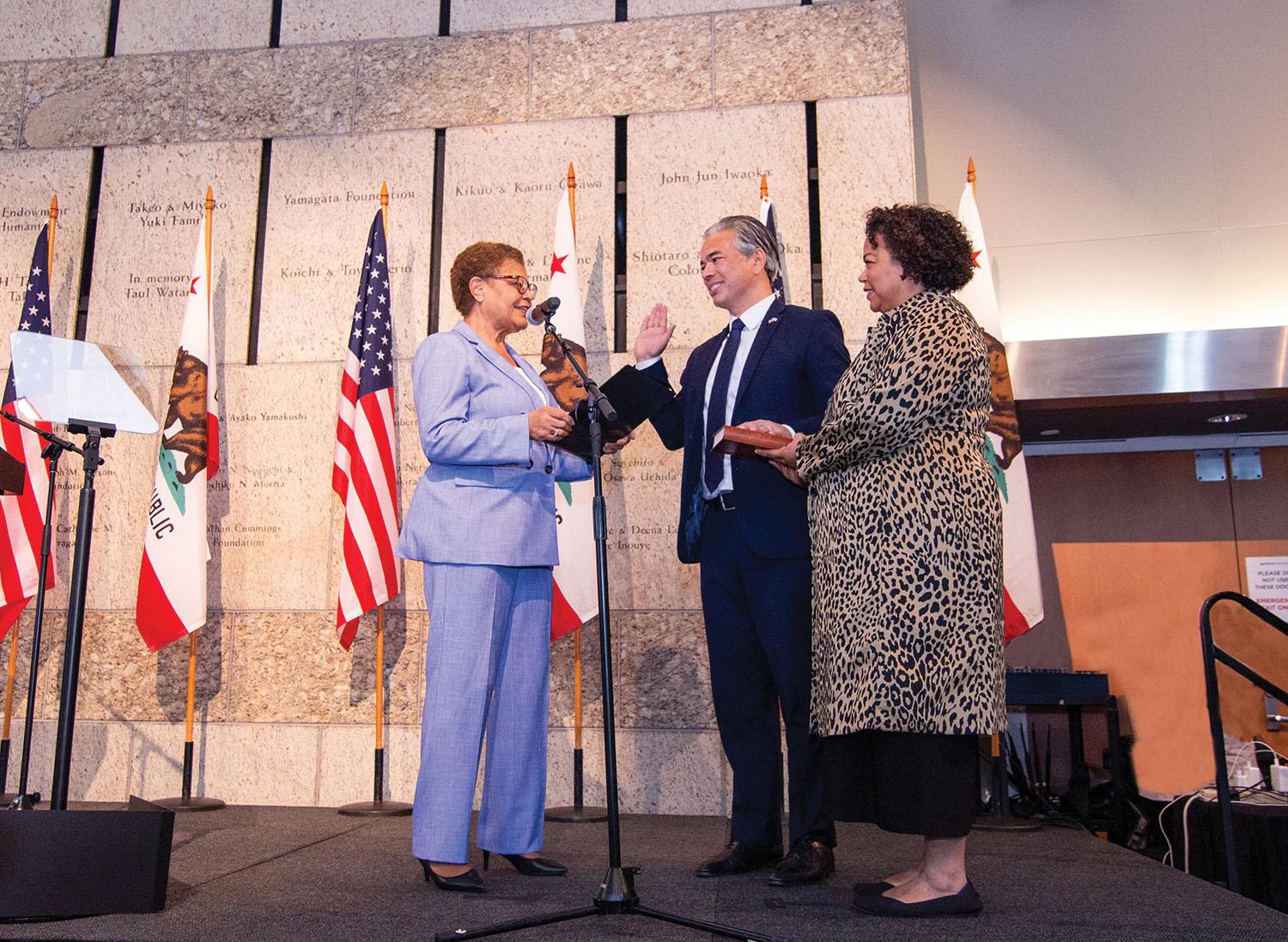 CALIFORNIA Attorney General Rob Bonta, the first Filipino American to hold the office, had a ceremonial swearing-in during a recent community event in Los Angeles.
LA Mayor Karen Bass administered the oath of office during the ceremony held at the Japanese American National Museum on Sunday, March 5 as Bonta's wife, Assemblymember Mia Bonta (D-Alameda), held the Bible.
Bonta, previously a state assemblymember, was first appointed by Governor Gavin Newsom as attorney general in March 2021, before being elected to a full term last November 2022. He was sworn in and delivered his inaugural address in Sacramento last January 6.
The attorney general declared that it was "important…to celebrate this special moment in Los Angeles because my story in this country began right here."
Born in the Philippines, Bonta was two months old when his parents, who were social justice missionaries, moved the family to the Echo Park neighborhood of Los Angeles. He shared his family's story of then moving to the Central Valley to work with farmworkers, including Filipino American figures Larry Itliong and Philip Vera Cruz, and how those experiences shaped his future in public service.
"As attorney general, I now have the great honor of representing all Californians — those who have called this state home for generations and those who are just putting down roots," Bonta told the audience of elected officials, community leaders and supporters.
Since taking office in 2021, Bonta has tackled issues from firearm ownership to housing laws to reproductive rights.
"It's been a busy two years because now more than ever, we need leaders of government and law enforcement to build and rebuild bridges with our communities," he added. "Today, you have my commitment to do just that. I'm here to protect and serve our community because I'm a proud son of California."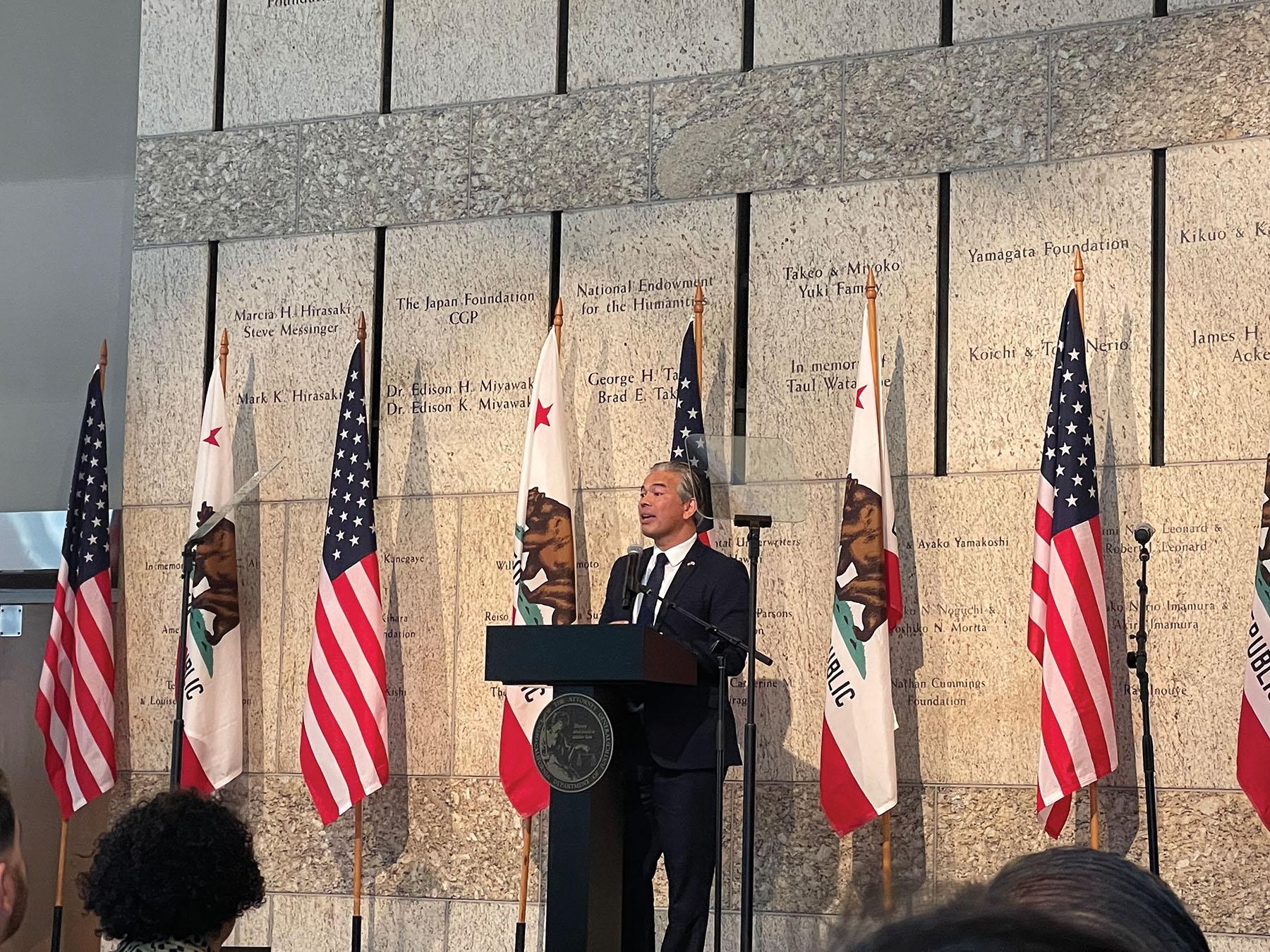 The ceremony, which was hosted by media personality Van Jones, included testimonies of the attorney general's work and character from Rep. Robert Garcia, Los Angeles County Supervisor Hilda Solis, and Assemblymember Bonta.
"This is a new day for justice…I'm driven by the desire to protect and defend every day people who have been harmed, mistreated or abused," the attorney general said. n