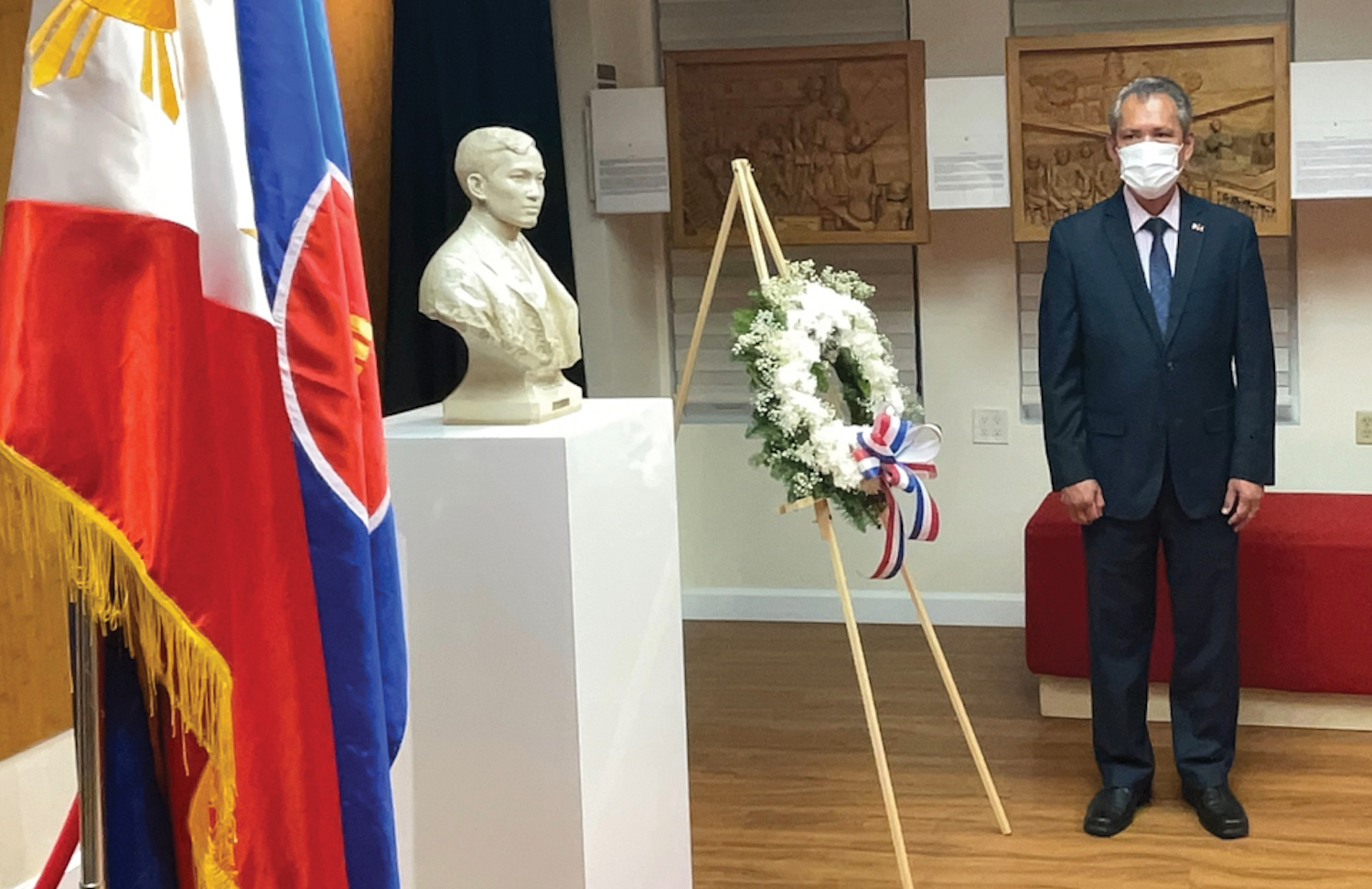 'Rizal's Pen' makes world premiere
SAN FRANCISCO – In commemoration of the 125th anniversary of the martyrdom of Philippine national hero Dr. Jose P. Rizal, Sentro Rizal in San Francisco spearheaded the holding of the CineRizal Online Film Festival on Rizal Day, December 30, 2021, which also marked the world premiere of the film "Rizal's Pen."
The CineRizal Online Film Festival, which featured films and documentaries on Rizal's life and legacy, was supported by the Philippine Consulate General in San Francisco, the National Commission for Culture and the Arts (NCCA), the National Historical Commission of the Philippines (NHCP), and the Areté of the Ateneo de Manila University
In his message to mark this year's Rizal Day, Philippine Consul General in San Francisco Neil Frank Ferrer said that the CineRizal Online Film Festival will give viewers in the United States and around the world "a glimpse of the remarkable life of Rizal, a man of many hats: an artist, writer, doctor, traveler, polyglot, but most importantly, a patriot."
The Philippine Consul General also noted the connection between Rizal and San Francisco.
"Rizal visited America in 1888 with San Francisco as his very first stop, after spending seven days in quarantine off the San Franciscan coast. He stayed from May 4 to 6, 1888 at the exquisite Palace Hotel along Market Street, located less than 10 minutes away from the Consulate. Today, one can see a marker on Rizal's stay in San Francisco on the exterior wall of the Palace Hotel," ConGen Ferrer said.
Consul General Ferrer thanked the NCCA, the NHCP, and the Areté Ateneo for their invaluable support of the CineRizal Online Film Festival.
"Rizal's Pen", produced by the NCCA, the Cultural Center of the Philippines, and Tanghalang Pilipino, made its world premiere at the CineRizal Online Film Festival. Written and directed by Nicholas B. Pichay, a Palanca Hall of Famer, "Rizal's Pen" revolves around a young man in contemporary times who is about to discover the relevance of Rizal's writings in his life.
Two of Areté Ateneo's Magisterial Lectures  was also be aired during the online filmfest. In "Rizal Without The Overcoat," historian Dr. Ambeth Ocampo presents Rizal from another, more human and relatable angle. In "Mga Tagông Detalye Sa Noli Me Tángere (The Hidden Details In Noli Me Tángere)", Ateneo Junior High School faculty member Paolo Zen Paculan parses through Rizal's revolutionary text and points out "easter eggs" and lesser-known allegories in Noli Me Tángere.
Finally, the NHCP documentary "Jose Rizal: Sa Landas Ng Paglaya (Jose Rizal: On The Path To Freedom)" dissects the life of Rizal as a son, brother, student, writer, and agent of social change.
All four films and documentaries of the CineRizal Online Film Festival were streamed via the official Facebook page of the Philippine Consulate General in San Francisco:  www.facebook.com/PHinSF.