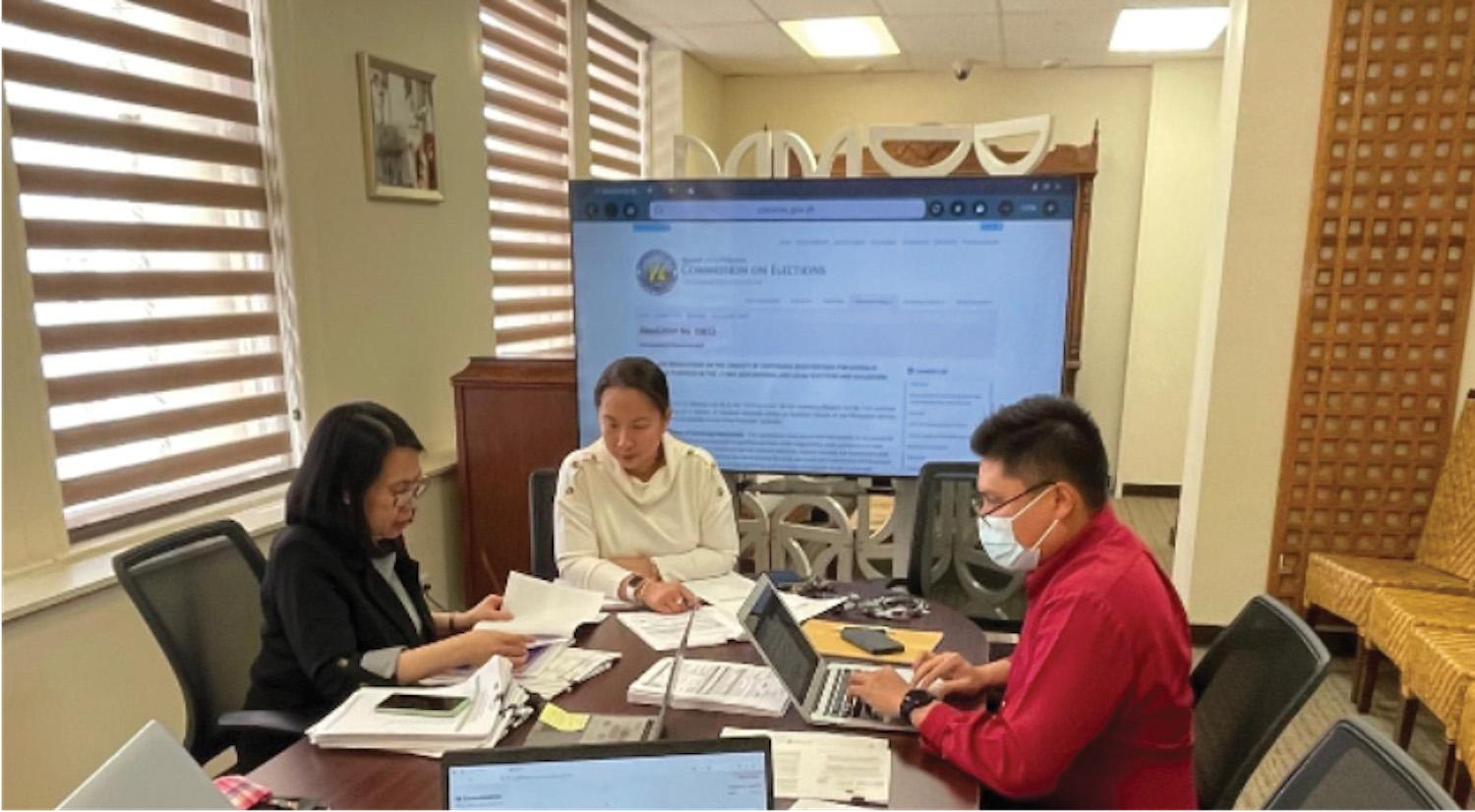 SAN FRANCISCO – The Resident Election Registration Board (RERB) of the Philippine Consulate General in San Francisco convened on April 17, 2023 at the Romulo Hall of the Philippine Center, to hear Overseas Voting (OV) applications filed at the Consulate from 9 December 2022 to 31 March 2023.
The RERB, composed of Deputy Consul General Raquel Solano, Vice Consul Adrian Baccay and Ms. Genevieve Ferrer, approved a total of 1,118 applications during the hearing.
The Consulate, along with other Philippine embassies and consulates worldwide, resumed OV registration on December 9, 2022, and will continue registering voters until September 30, 2024.
All Filipino citizens who will be outside the Philippines, are at least 18 years of age on May 12, 2025, and are not otherwise disqualified by law, may register with the consulate as overseas voters for the 2025 Philippine National Elections. The consulate's method of overseas voting is postal voting, where official ballots are sent to the overseas voter's residence via mail.
Registered overseas voters of previous elections who moved to a new residence within the consulate's area of jurisdiction, are also urged to visit the Consulate and apply for change of residential address.
Additional information on the ongoing overseas voting registration is available on the Consulate's official website (https://pcgsanfrancisco.org).
(PCGSF Release)