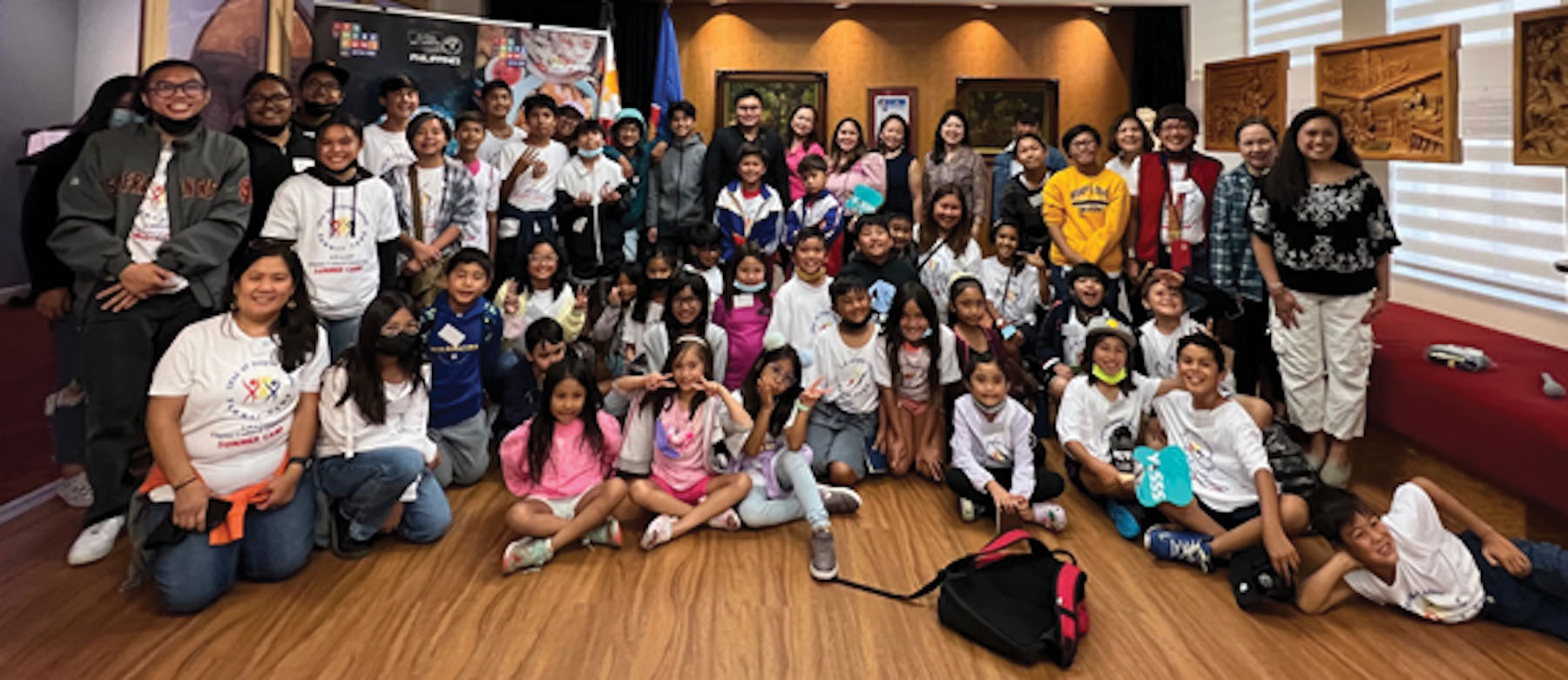 SAN FRANCISCO – The Philippine Consulate General in San Francisco's Sentro Rizal on August 3, 2022 welcomed 42 young Filipino Americans who were taking part in the 9th Cultural Immersion Summer Camp of the University of the Philippines Alumni Association of San Francisco (UPAASF).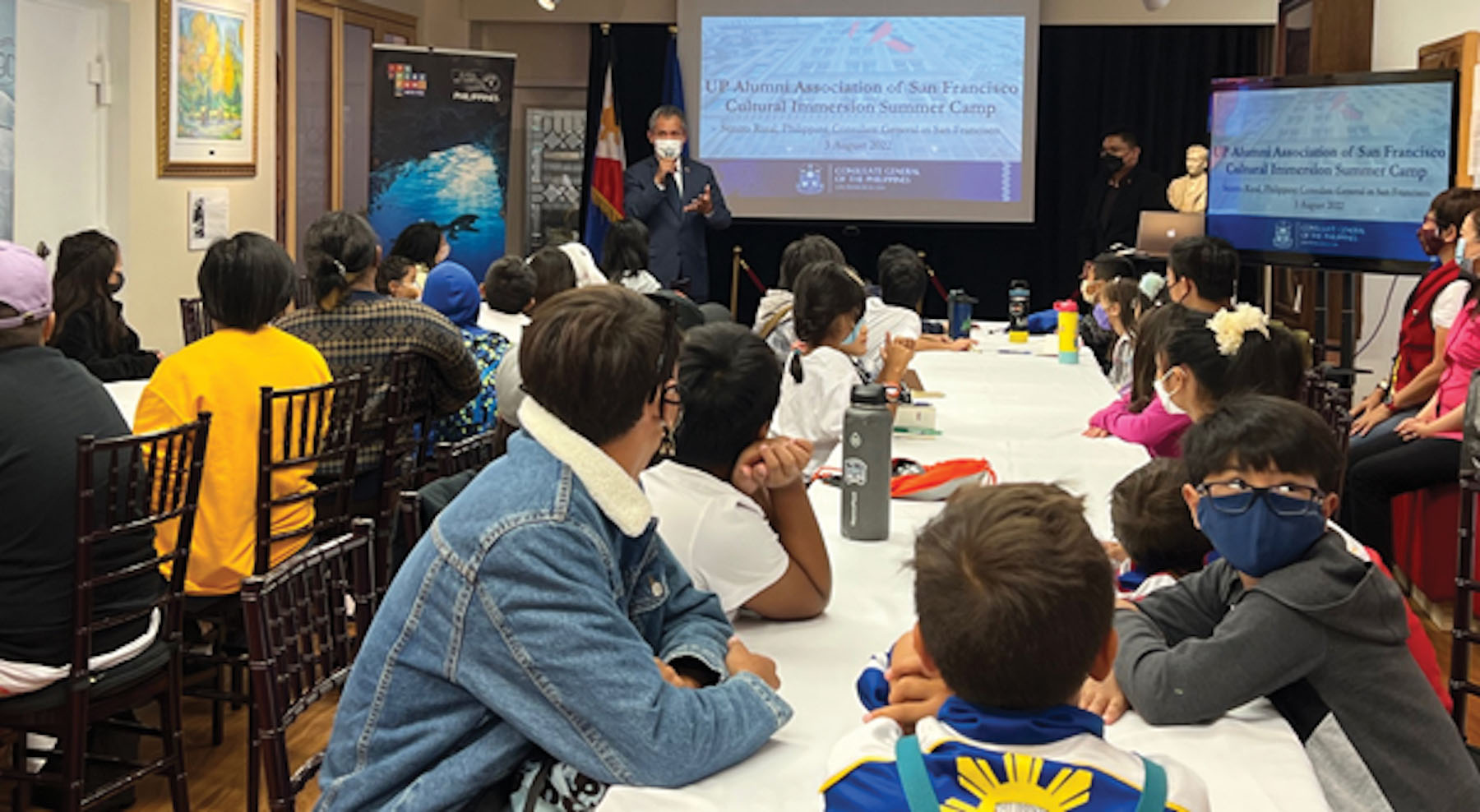 Philippine Consul General in San Francisco Neil Ferrer personally welcomed the summer campers – aged six to 14 years old – to their "second home in the Bay Area," and encouraged the participants to reconnect to their Filipino roots by learning more about Philippine culture and way of life.
Vice Consul and Cultural Section Head Adrian Baccay, Tourism Attaché Soleil Tropicales of the Department of Tourism (DOT) Office in San Francisco, and Trade Assistant Mylene Juan of the Philippine Trade and Investment Center (PTIC) in Silicon Valley served as resource speakers and facilitators during the Consulate leg of the summer camp.
The Consulate put together a host of activities for the summer campers, including a lecture on Philippine national symbols, government and Filipino citizenship, an introduction to Philippine national hero Dr. Jose Rizal, a virtual tour of Luzon, Visayas and Mindanao, and a familiarization of Philippine-made products.
To make the visit to the Consulate more interactive, DOT San Francisco conducted a coloring activity featuring the Philippines' top tourist drawers such as the Ifugao Rice Terraces, the Puerto Princesa Underground River in Palawan, whale shark (butanding) diving in Cebu, and the Philippine eagle of Davao.
Making things more immersive, DOT San Francisco and PTIC Silicon Valley brought in items from the Philippines that the summer campers got to see, feel, and taste. These include the vakul head dress of Batanes, pili nuts from Bicol, a sample of Boracay's world famous white sand, and dried mangoes from Cebu. The immersive experience ignited the participants' interest in Filipino products that can be bought in the U.S., as well as their desire to visit and explore the Philippines.
To wrap up their visit to the Sentro Rizal, the Consulate treated the youngsters to lunch consisting of Jollibee Chickenjoy, Filipino-style sweet spaghetti, and banana and langka pie.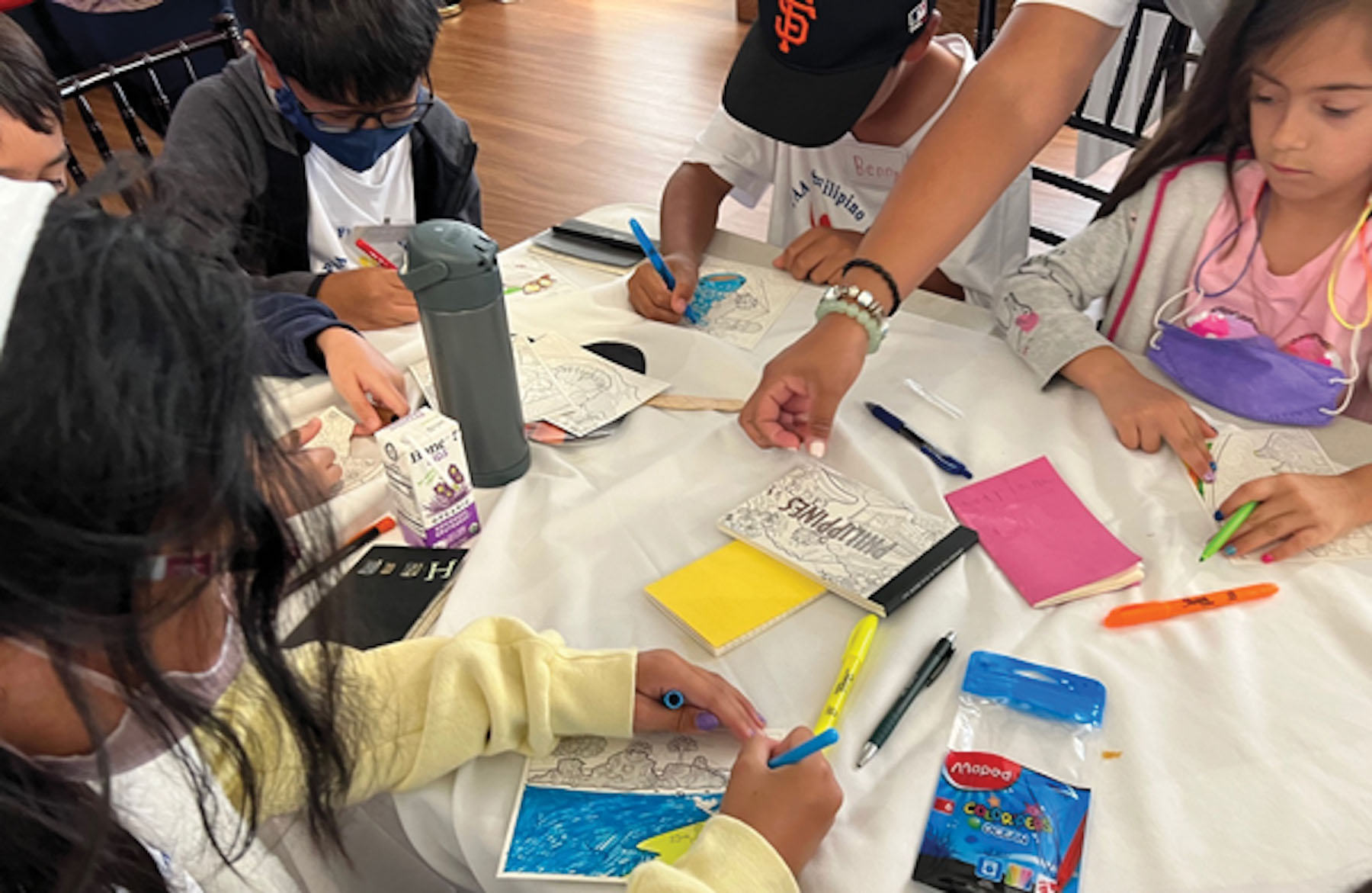 Since the program's inception nine years ago, the Consulate has been a partner of the UPAASF in the conduct of the Cultural Immersion Summer Camp, which allows second-generation Americans of Filipino descent to broaden their knowledge and deepen their understanding about their parents' country of birth. The Consulate's support to the summer camp is in line with its cultural diplomacy program in the U.S. Pacific Northwest.
(PCGSF Release)