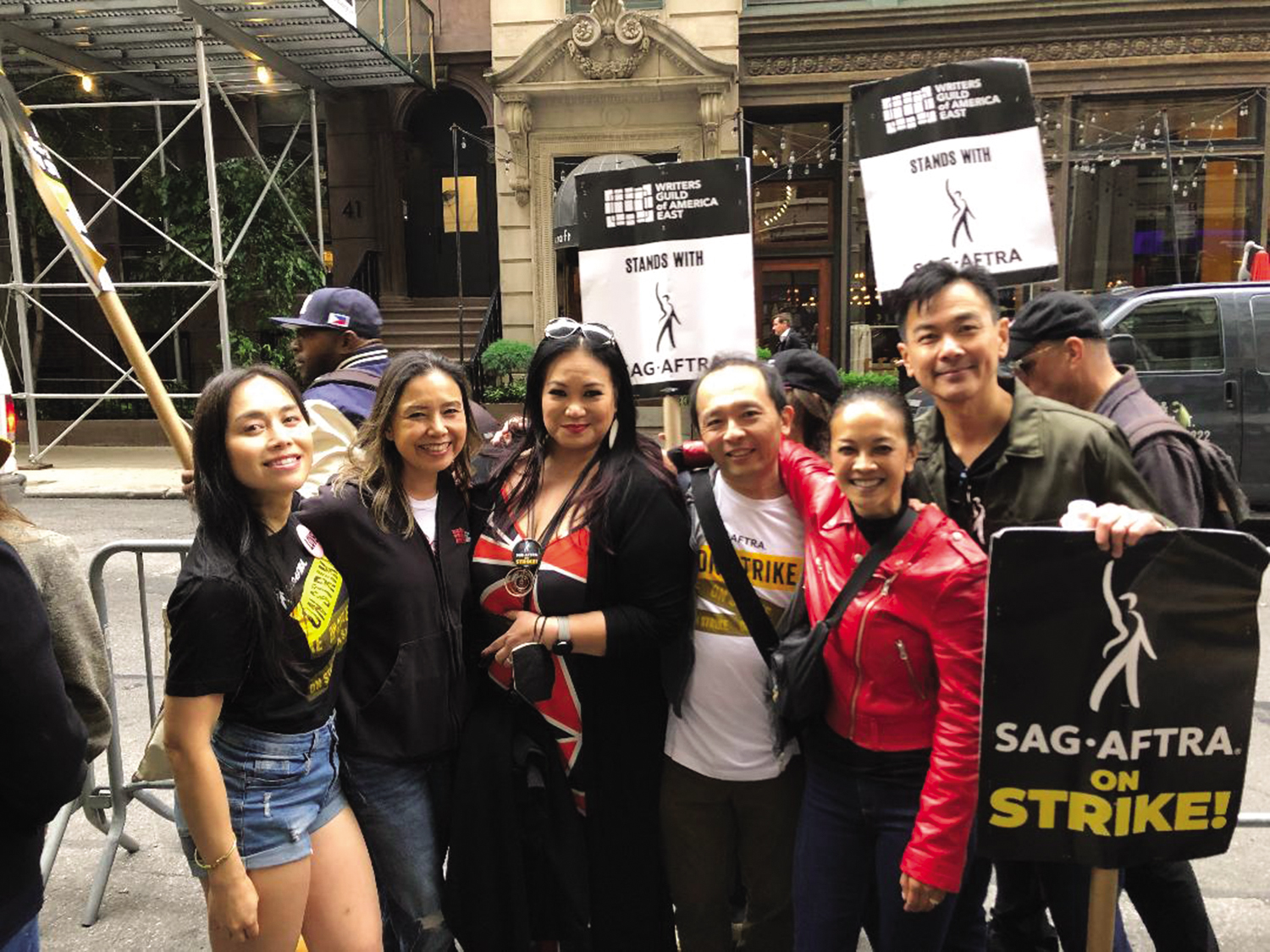 In a powerful display of unity and determination, hundreds of Asian American members of the Screen Actors Guild American Federation of Television and Radio Artists (SAG-AFTRA) gathered in New York on Thursday, Sept. 28 to advocate for significant reforms within the entertainment industry. The rally brought together actors, producers, and industry advocates to address critical issues impacting the Asian American community ahead of the scheduled Oct. 2 meeting with executives from major studios.
Joel dela Fuente, a seasoned actor known for his role in 'Man in the High Castle', highlighted the urgency of regulating artificial intelligence (AI) in the industry. He stressed the importance of ensuring that AI technology respects the integrity of storytelling and emphasizes the value that real actors bring to productions.
"It's existential, we're fighting for our lives. And we're fighting for the integrity because it's not just that actors will disappear. It shows that there is a lack of understanding of what we do," Dela Fuente told the Asian Journal.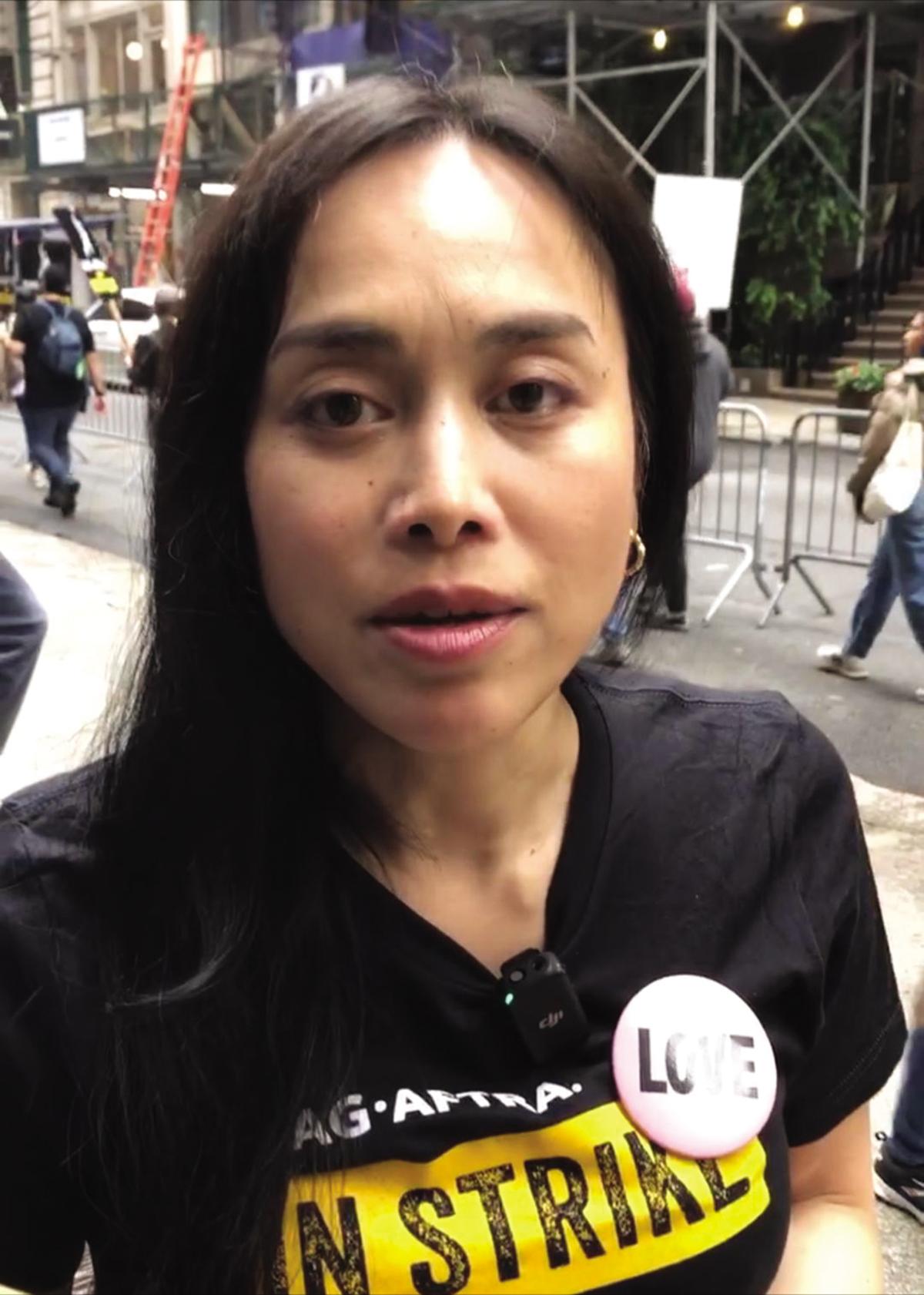 Ivory Jeans Aquino, a member of SAG-AFTRA for over 15 years, shared her thoughts on the ongoing rally, emphasizing the importance of unity within the community. She expressed her optimism about the progress made in negotiations, particularly regarding fair wages and compensation for actors.
"It's about showing up making my voice heard because it's like in a democracy, one person gets to vote. And then essentially, if it shows that any one person matters, and so it trickles out, we all matter collectively, the community matters and that's what we're here to stand for," she said.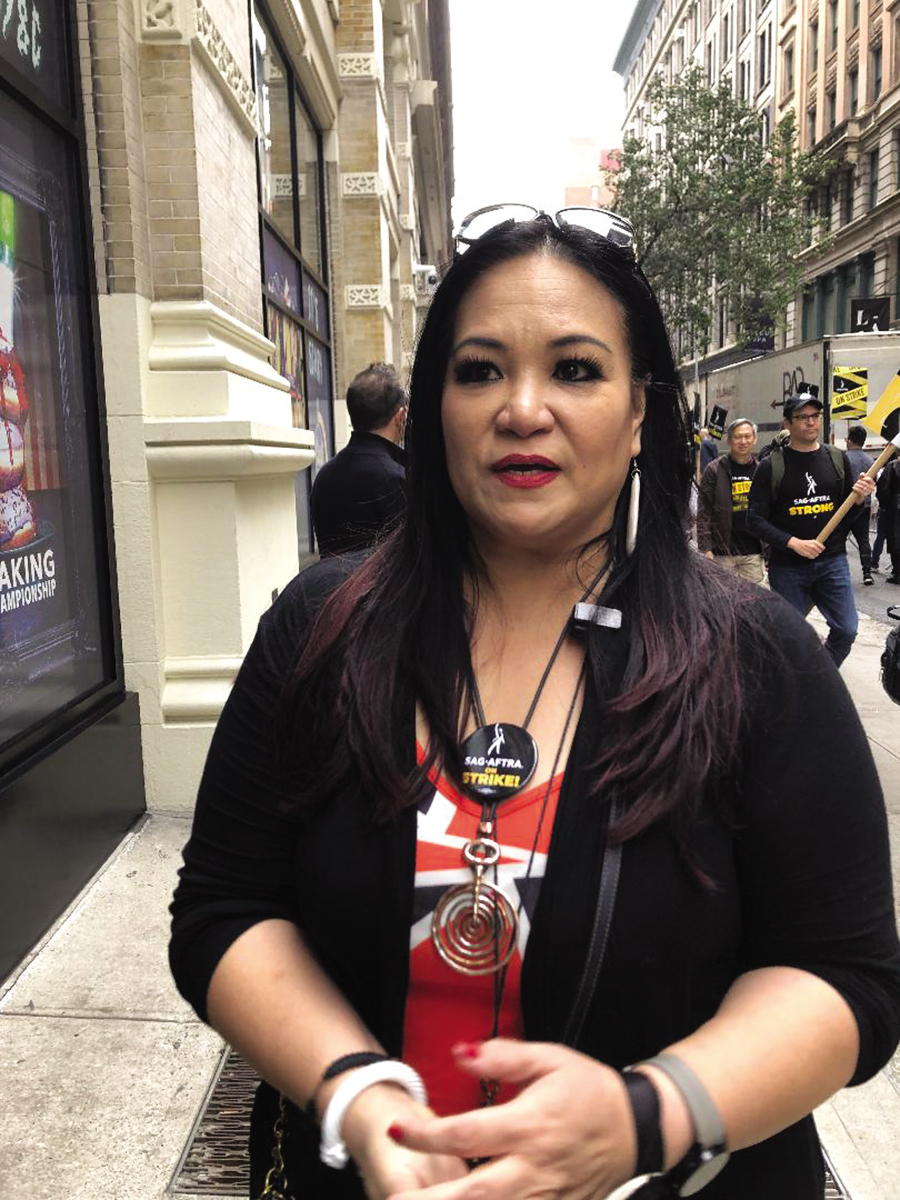 One crucial issue raised during the rally was the emergence of AI in the industry. Aquino shed light on the producers' proposal to utilize actors' likeness perpetually, which raised concerns about fair compensation for background actors. She also expressed the need for reasonable auditioning practices that take into consideration actors' schedules and commitments.
"One point that was really not fair, period, is the producers were wanting to have background actors come in for one session… and own it for perpetuity, and pay them once, use it over and over," Aquino lamented.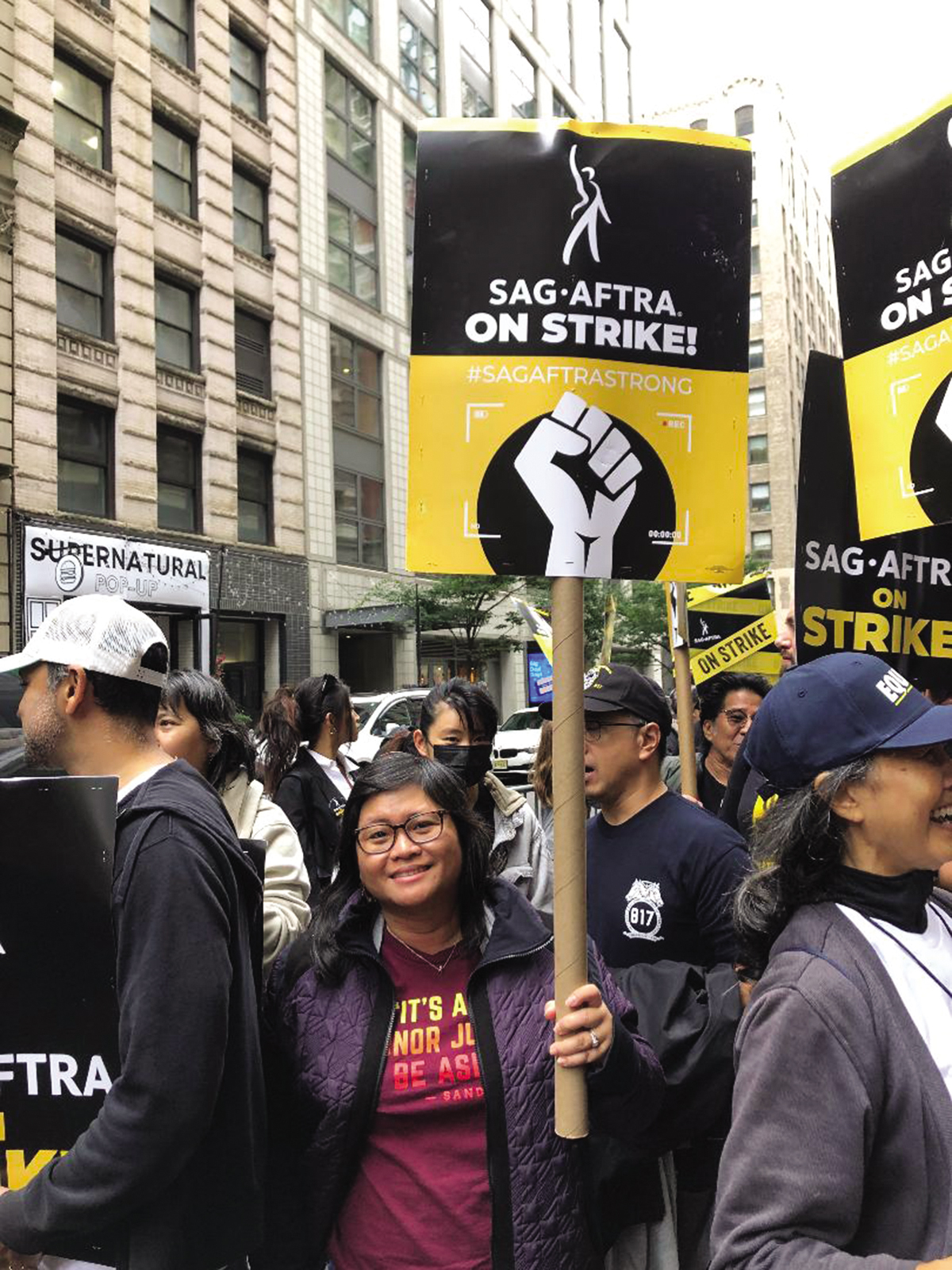 Another critical issue discussed was the need for fair compensation in the face of the evolving landscape of streaming platforms.
Dela Fuente pointed out the inherent disparities within the industry, emphasizing that actors are essential to interpreting the human condition and conveying stories in a unique and authentic manner.
"People are being enriched in these corporations that produce our work. That's all I can really say. They can make arguments that say that they're not making any money but you can see that the individual bonuses that were given out and you see what we're being paid, because somebody's making money off of our work," he shared.
Dela Fuente is a principal cast member of the show "Man in the High Castle," one of the most widely-streamed shows on Prime Video. It received positive reviews for its thought-provoking premise, strong performances, and high production values. He played the character Chief Inspector Takeshi Kido, a high-ranking officer in the Japanese Pacific States' Kempeitai, known for his complex and morally ambiguous character arc.
Reflecting on his experience with the highly-streamed show, Dela Fuente candidly shared that the residuals received are minimal, considering the show's popularity and impact on Amazon's streaming platform. He underscored the need for more equitable compensation for artists whose work fuels corporations.
The rallying cry for industry reforms reverberated further as attendees discussed the potential ramifications of failing to address these crucial issues. The work stoppage caused by strikes not only impacts the actors but has a ripple effect, affecting numerous ancillary businesses associated with productions.
Dela Fuente shared insights into the economic repercussions of the strike, saying, "Imagine the cost and of course they imagine the cost of that and times hundreds of shows that are shut down. Imagine the cost of all the time imagine the cost to all the ancillary businesses that can't work because we're out of because we're you know, because of the work stoppage. It's billions of dollars."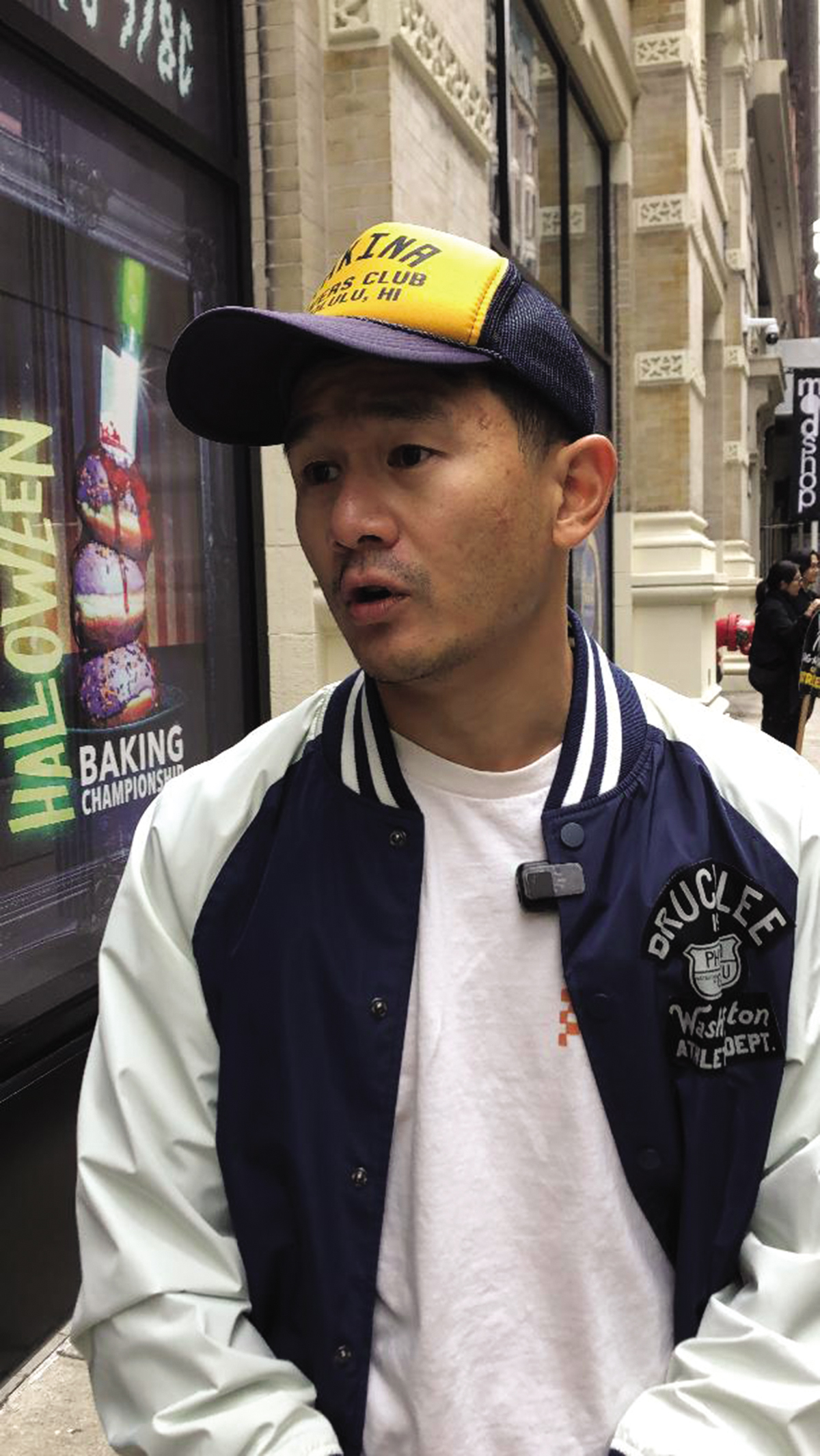 In a resounding call for unity, he emphasized that the fight for industry reforms extends far beyond actors themselves. It is a collective endeavor to reshape an industry that has for too long relied on outdated norms.
For Aquino, being present at the rally was about making her voice heard and standing up for the collective importance of every individual within the community. She emphasized that each voice matters, and together, they can effect meaningful change.
Aquino commended the union for its support and the valuable programs it offers, such as the SAG conservatory, which allows actors to continue their education.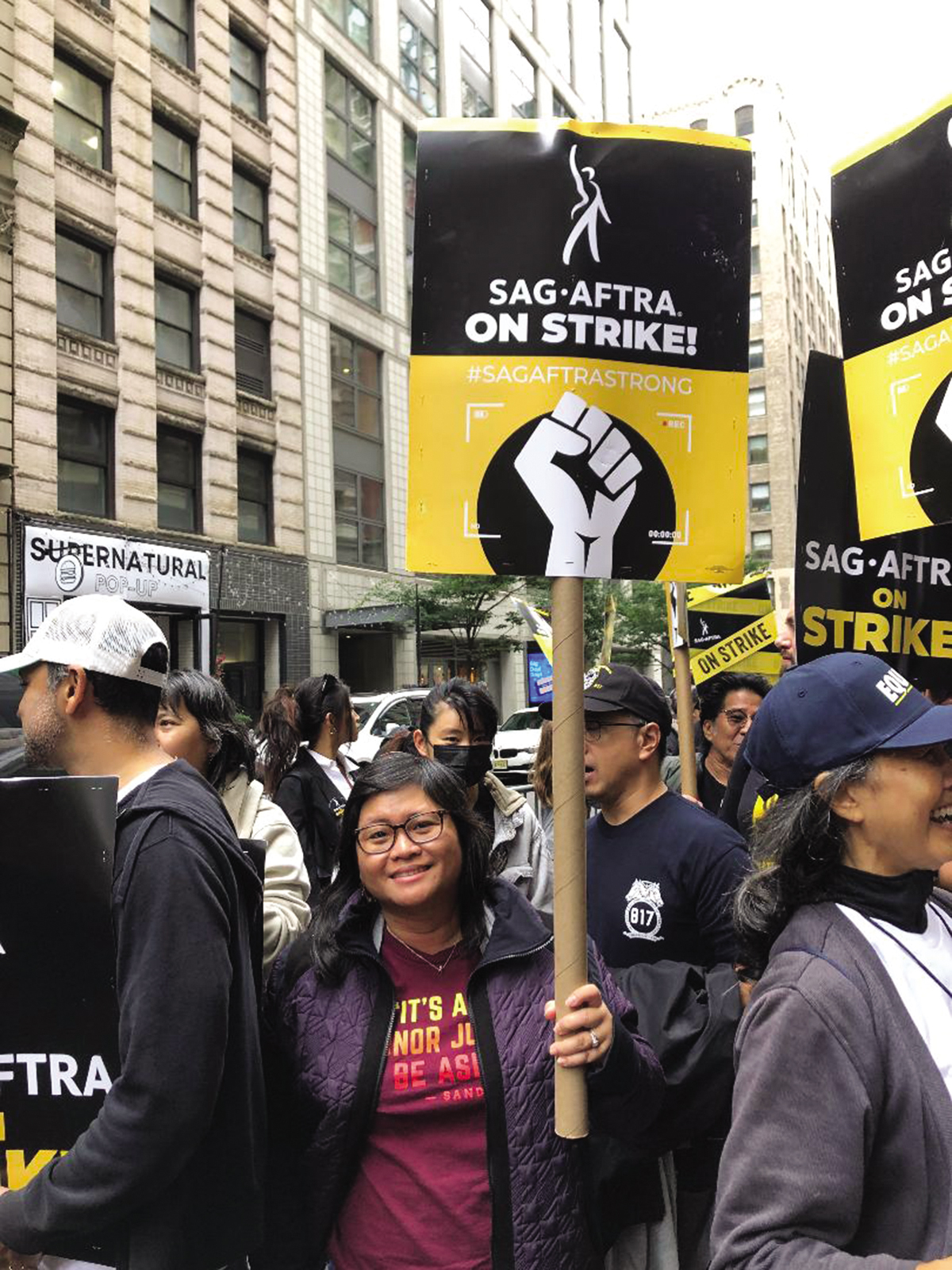 A member of SAG-AFTRA since 1991, Dela Fuente recalled his project, an ABC after-school special miniseries led to his union membership. He emphasized the significance of being a part of SAG-AFTRA, citing the support in terms of livelihood, pensions, and health programs.
As the rally concluded, the resounding message from Dela Fuente, Aquino and fellow members of SAG-AFTRA was clear: it is time for the entertainment industry to evolve, embrace inclusivity, and recognize the invaluable contributions of all its stakeholders.
Dela Fuente disclosed his involvement in a spin-off of "The Walking Dead" and addressed the challenges posed by industry strikes. He expresses gratitude for AMC's willingness to negotiate, ensuring that both parties can continue working together. (Momar G. Visaya/AJPress)