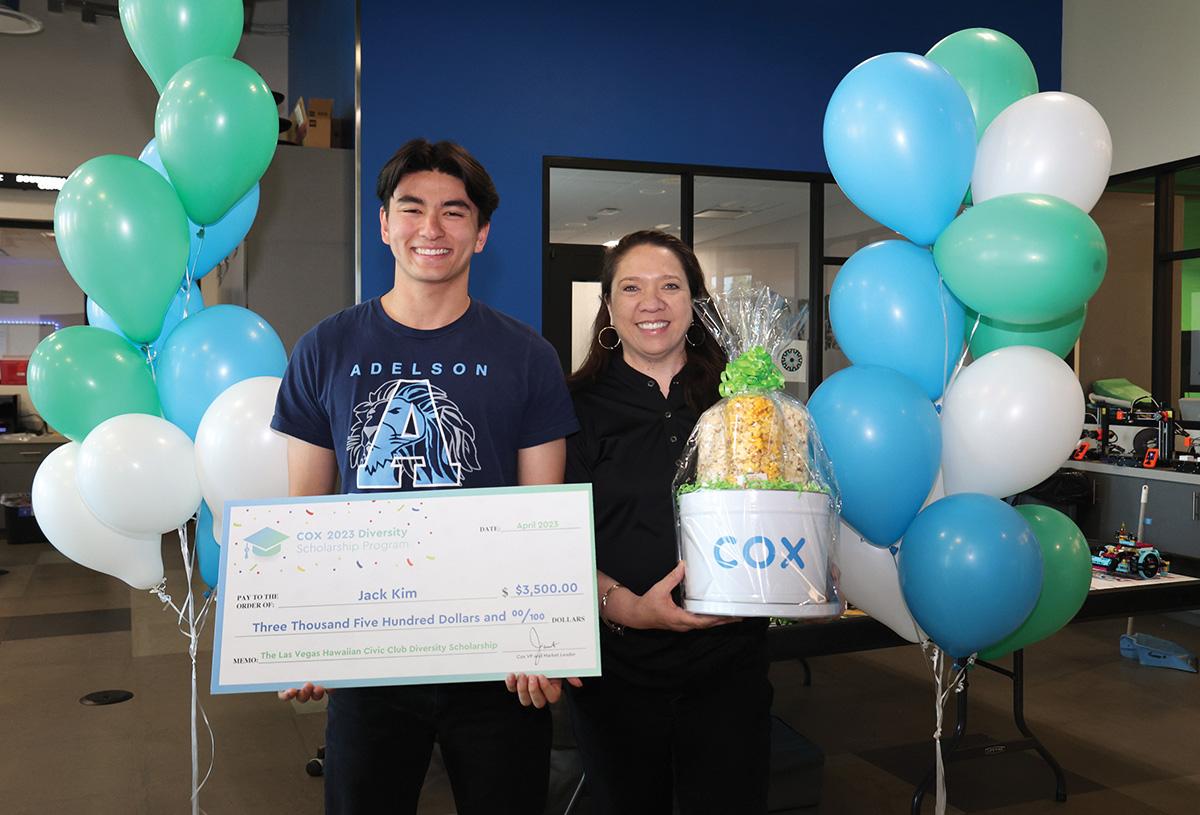 Over the past decade, Cox Las Vegas has presented $350,000 in scholarships to college-bound, high school seniors in Clark County as part of its annual Cox Diversity Scholarship program, including $35,000 to 10 members of the Class of 2023.
The scholarships are $3,500 each and awarded in partnership with the Public Education Foundation and Southern Nevada-based diverse nonprofit organizations.
The Cox 2023 Diversity Scholarship recipients include: Juliana Castrillon Brome, Sports Leadership & Management of Nevada (SLAM Academy), Cox and Chicanos Por La Causa Diversity Scholarship; Nashiah Barnes-Childs, Las Vegas High School, Cox and Gentlemen By Choice Diversity Scholarship;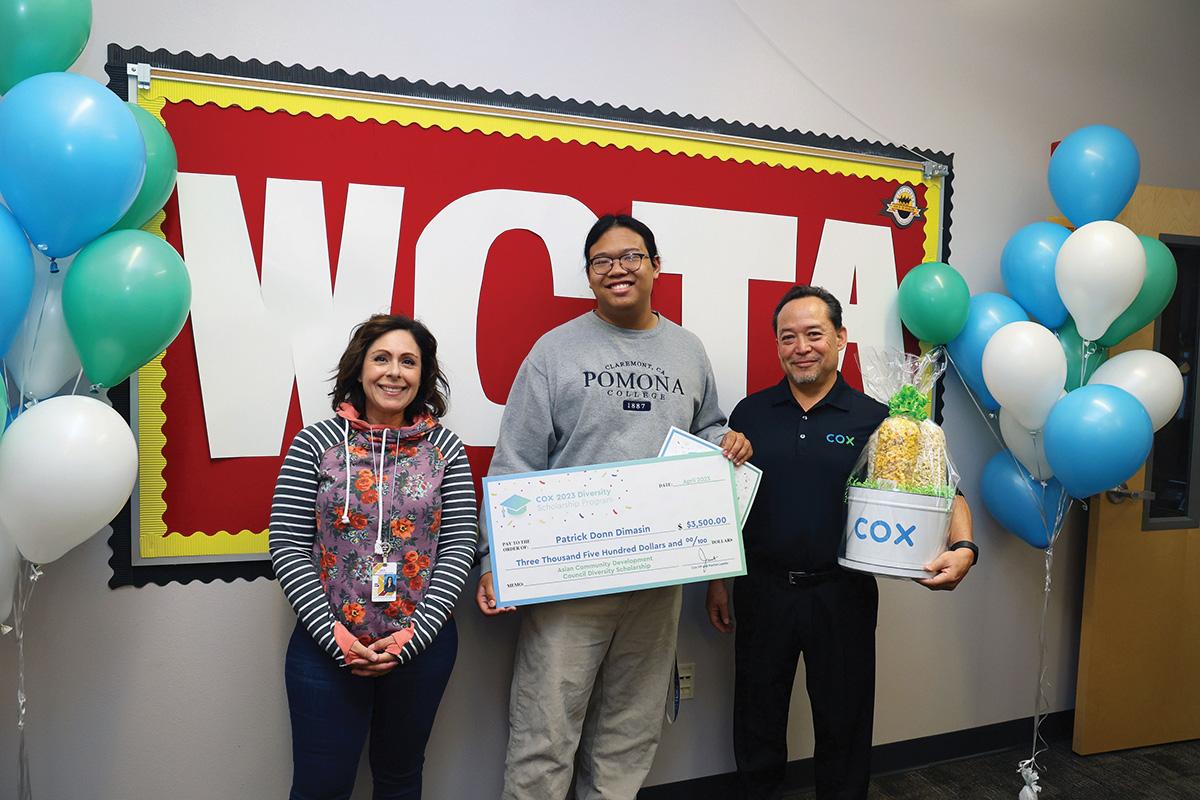 Patrick Donn Dimasin, West Career and Technical Academy, Cox and Asian Community Development Council (ACDC) Diversity Scholarship; Jack Kim, Adelson School, Cox and Las Vegas Hawaiian Civic Club Diversity Scholarship; Natalie Marquez, CSN High School West, Cox and the Latin Chamber of Commerce Diversity Scholarship; Samantha Reagan, Coronado High School, Cox and the Gay and Lesbian Chamber of Nevada Diversity Scholarship; Natalie Stevens, Southeast Career and Technical Academy, Cox and Girl Scouts of Southern Nevada Diversity Scholarship; Tyler Thatcher, Shadow Ridge High School, Cox and The LGBTQ Center of Southern Nevada Diversity Scholarship; Kayla Washington, Cheyenne High School, Cox and 100 Black Men Diversity Scholarship and Lauren Yee, Coronado High School, Cox and Junior League of Las Vegas Diversity Scholarship
"These diversity scholarships are an important part of our commitment to youth, education and diversity, as well as our social commitment to this community," said Cox Las Vegas Vice President and Market Leader Janet Uthman. "We're proud of our 2023 scholarship recipients and the 100 local graduates we've supported over the past decade."
About Cox Communications
Cox Communications is committed to creating meaningful moments of human connection through technology. The largest private broadband company in America, we proudly serve nearly seven million homes and businesses across 18 states. We're dedicated to empowering others to build a better future and celebrate diverse products, people, suppliers, communities and the characteristics that make each one unique. Cox Communications is the largest division of Cox Enterprises, a family-owned business founded in 1898 by Governor James M. Cox.