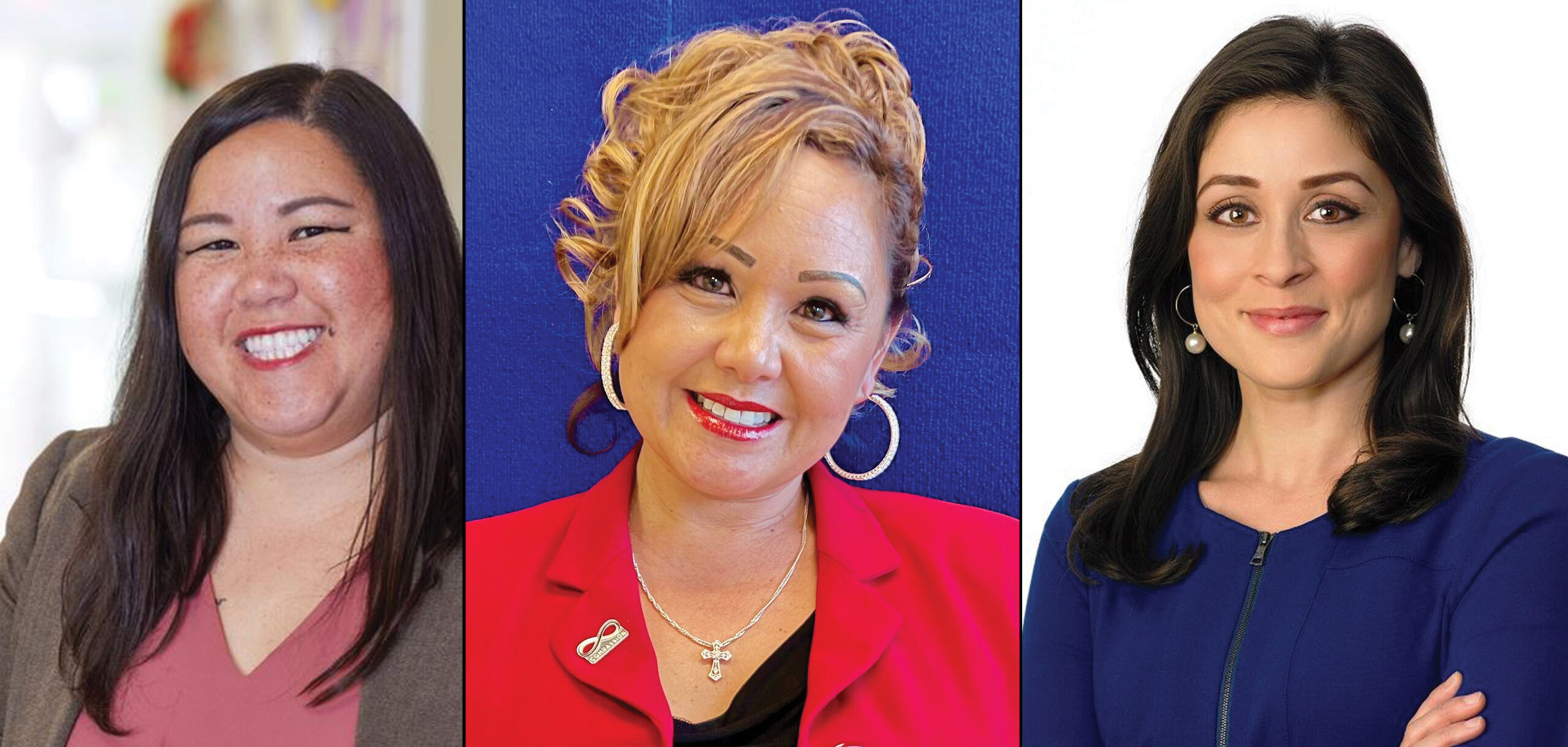 BALLOTS are still being counted following the midterm elections on Tuesday, November 8, including prominent races in Nevada: governor and the U.S. Senate.
In state and local races in the Silver State, three Filipina Americans are leading their respective races for the Assembly and a court district.
Democratic candidate and education advocate Erica Mosca captured 64.98% of the vote for the Nevada Assembly District 14 seat, beating out Republican Shawn Stamper (35%), according to results from the Nevada Secretary State, as of this writing.
In Clark County, District 14 covers east Las Vegas. Mosca succeeds Assemblymember Maggie Carlton who termed out.
The daughter of an immigrant from the Philippines, Mosca was the first in her family to graduate from college and moved to Las Vegas in 2005 to begin her teaching career.
She started the non-profit Leaders in Training, which helps high school students, with a similar background as herself, get to college.
Mosca shared that she ran for the state Assembly "to ensure we have someone who will work tirelessly and with empathy to ensure all Nevadans make a living wage, have equitable access to education and will work to lower the cost of prescription drugs, address climate issues and increase access to affordable healthcare for hard-working Nevadan families."
In the Assembly District 35 race, Republican Tiffany Jones is narrowly in the lead with 48.87% of the vote against Democratic incumbent Michelle Gorelow.
Jones, a local business owner, credits her Filipina mother for instilling "the importance of a high-value education."
"I am running because I have a unique perspective on issues that matter to us all.  As a successful small business owner, mother, and medical sales executive, I have a vested interest in better schools, a thriving economy, and quality health care in Nevada," she said on her campaign website.
On the judicial level, Filipina American attorney Mari Parlade is leading the race for Family Court Judge, Dept. A with 24.35% of the vote in a crowded field of six candidates. The district judge position is a six-year term.
Parlade is currently the legal and strategic initiatives manager at the Clark County Family Services, which is the largest child welfare system in Nevada.
She became licensed to practice law in Nevada in 2004 and was sworn in as a judge pro tem in 2009. In addition to practicing family law, she has served as an alternate hearing master on cases of child abuse, neglect and domestic violence, among others.
"We need to do a better job as judges to definitely apply the laws to the facts, but do it with a heart of compassion, do it with integrity, and do it with the independence and confidence needed," Parlade said in an interview with the Las Vegas Review-Journal.