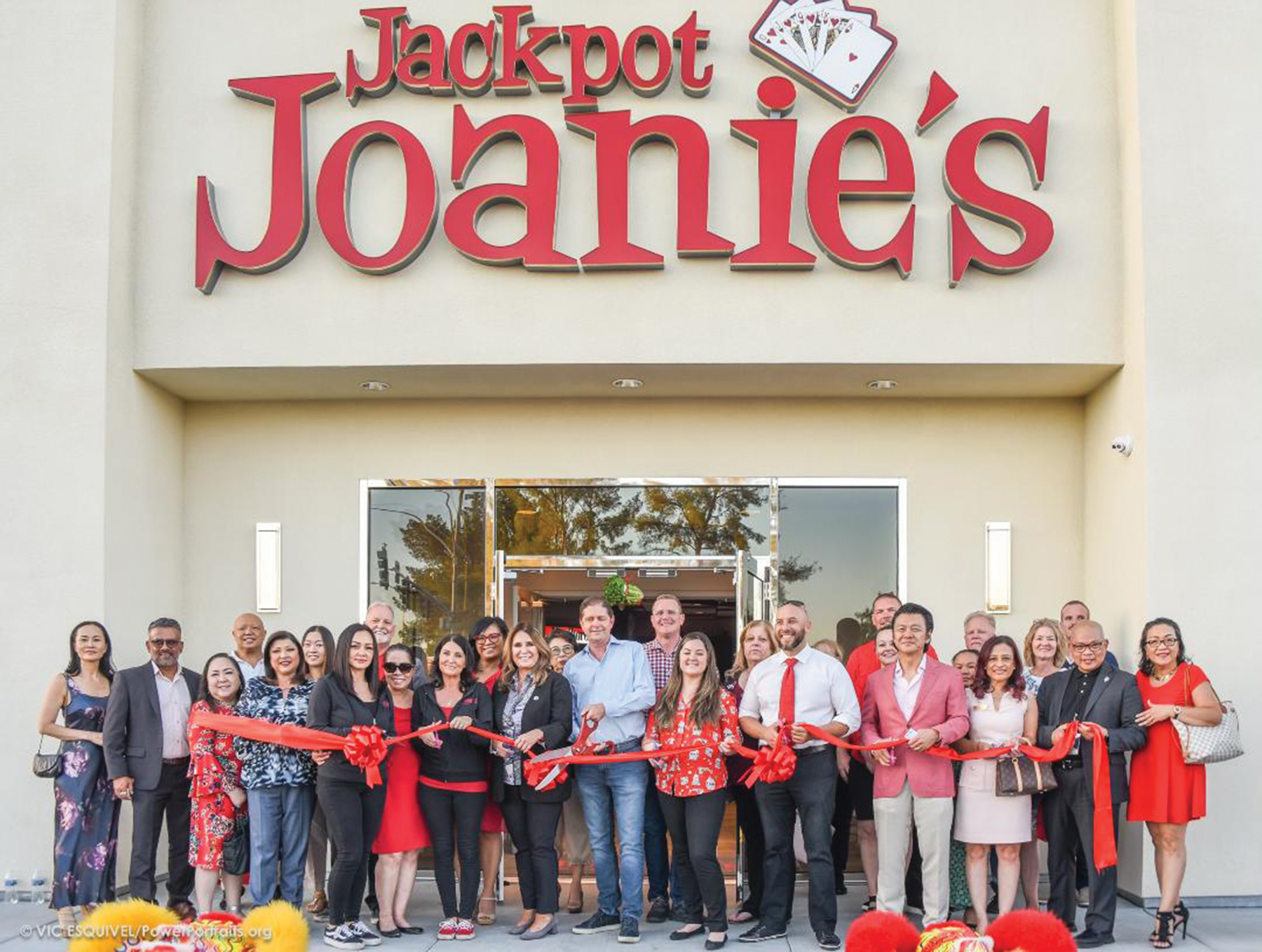 On Tuesday, September 19th, the Nevada Small Business Council hosted a ribbon cutting ceremony to celebrate the grand opening of Jackpot Joanie's on Spring Mountain Road.
ECL owner Ron Winchel and his executive team received welcome messages from Las Vegas City Councilwoman Victoria Seaman; Sonny Vinuya, representing Governor Joe Lombardo; Gerri Schroeder, representing US Congresswoman Susie Lee; and Jackie DeJoya, president of the Nevada Chapter of the National Federation of Filipino American Associations.
In attendance were many members of the Las Vegas Asian American Native Hawaiian and Pacific Islander communities. The ceremony also included the traditional lion blessing performed by the world-renowned Lohan School of Shaolin, led by Sifu Lance Brazil.
This is the 25th Jackpot Joanie's property and the 34th for ECL Gaming.
The first Jackpot Joanie's opened on May 28, 2010, on Charleston and Rancho. Jackpot Joanie's in Chinatown is located on 5488 Spring Mountain Road. Christiana Coughlin, Director of Marketing said, "We are thrilled to join the Chinatown community and welcome everyone! Our guests can expect friendly bartenders, a wide variety of slot machine and video poker, and better odds of winning compared to the bigger casinos!"