The fraternity Sigma Alpha Epsilon suspended at UCI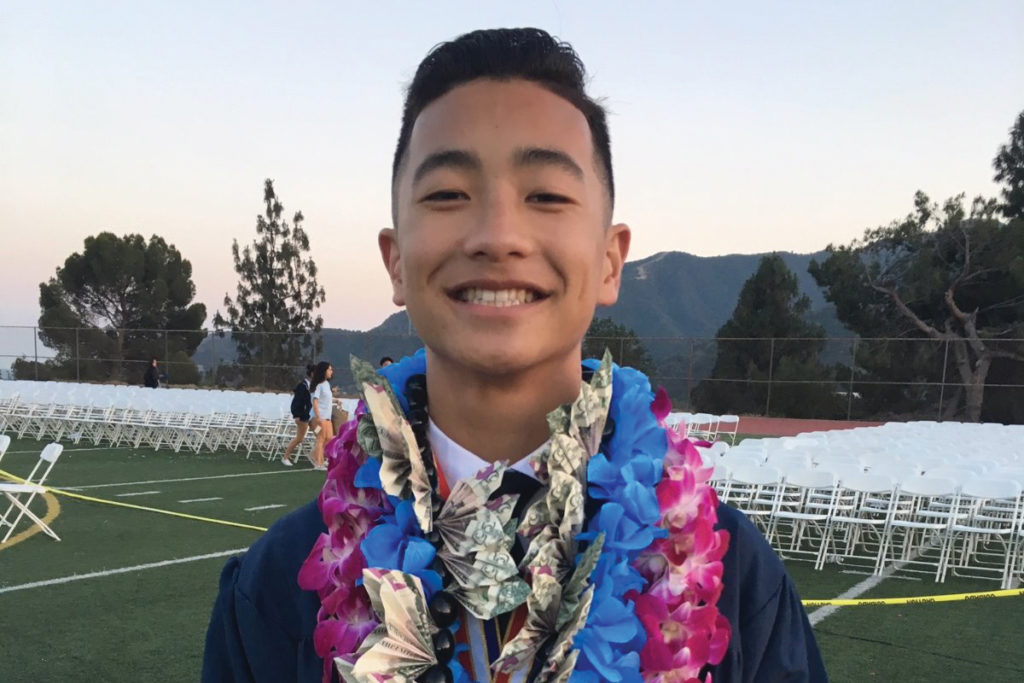 A FRESHMAN at UC Irvine died following a party in the early morning of Saturday, Jan. 12.
Eighteen-year-old Noah Domingo — a Filipino-American who was studying biological sciences — was found unresponsive early Saturday morning following an off-campus house party.
A 911 call released on Wednesday, Jan 16 revealed that the caller said that Domingo had gone to sleep but that "he just drank. He drank too much."
The Orange County coroner found that the young freshman died about six hours before the 911 was made that Saturday morning.
The cause of Domingo's death has not officially been determined as the results of a toxicology test are still pending as of press time. UC Irvine is also conducting an investigation on Domingo's tragic death, the university announced this week.
"Our hearts go out to the student's family and community of friends who have been impacted by this incident," wrote UC Irvine student affairs Chancellor Edgar J. Dormitorio in a campus-wide email.
"We will also closely examine the larger context in which this tragedy occurred," Dormitorio wrote, adding that the university "will be working with the Greek community to help ensure that they are engaging in behaviors and practices that are in alignment with university policies and their own values."
Domingo — who grew up in La Crescenta, California — began his studies at UC Irvine in the fall of 2018, and, following his older sister Brianna (a fellow UC Irvine student), decided to join Greek life, their father Dale Domingo told the LA Times.
The father said that he was worried about the excessive drinking culture associated with university and Greek life, pondering whether his youngest child's death could've "been prevented."
"As a family, we're hurting, but we're also concerned," Domingo said. "Could it have been prevented? Is there something we, as a family, can do to make sure something like this doesn't happen again?"
News of the bright young student cast a shadow over Domingo's family, friends and the UCI community. A GoFundMe fundraiser was set up on behalf of the Domingo family and it has so far generated $32,537 in three days, more than triple the $10,000 goal.
As a biology major, Domingo had aspirations in sports medicine with the ultimate dream of becoming a team trainer for the Los Angeles Lakers. An avid sports fan and athlete, he had been a decorated member of the varsity boys basketball team of Crescenta Valley High where he attended before heading off to UC Irvine.
"It is with a heavy heart and much sadness that I write this. I'm sorry to tell you that we lost a great Falcon this weekend. Noah Domingo, CV Class of 2018, passed away yesterday while at college," Crescenta Valley Boys Basketball booster club President Torie Carlson wrote on Facebook. "Noah was a four-year basketball and football player at CV. Last year, at the CV Boys Basketball Awards Banquet, he was a co-recipient of the Booster Club scholarship award for best exemplifying the attributes of being a CV Falcon – Pride, Tradition and Honor."
During the fall quarter at UC Irvine, Domingo had begun initiating with the university's chapter of the fraternity Sigma Alpha Epsilon (SAE).
According to students present at the party, Domingo had attended a rush event (a party where Greek members can socialize outside the school setting) hosted by the fraternity, the website New University reported. New University also cited anonymous sources who said that "drugs and copious amounts of alcohol" were used at the party.
On Monday, January 14, UC Irvine has suspended SAE, according to Dormitorio who said that "this means that the fraternity has been directed to cease all of its activities pending the investigation of the Irvine Police Department and review of the incident." (Klarize Medenilla/AJPress)