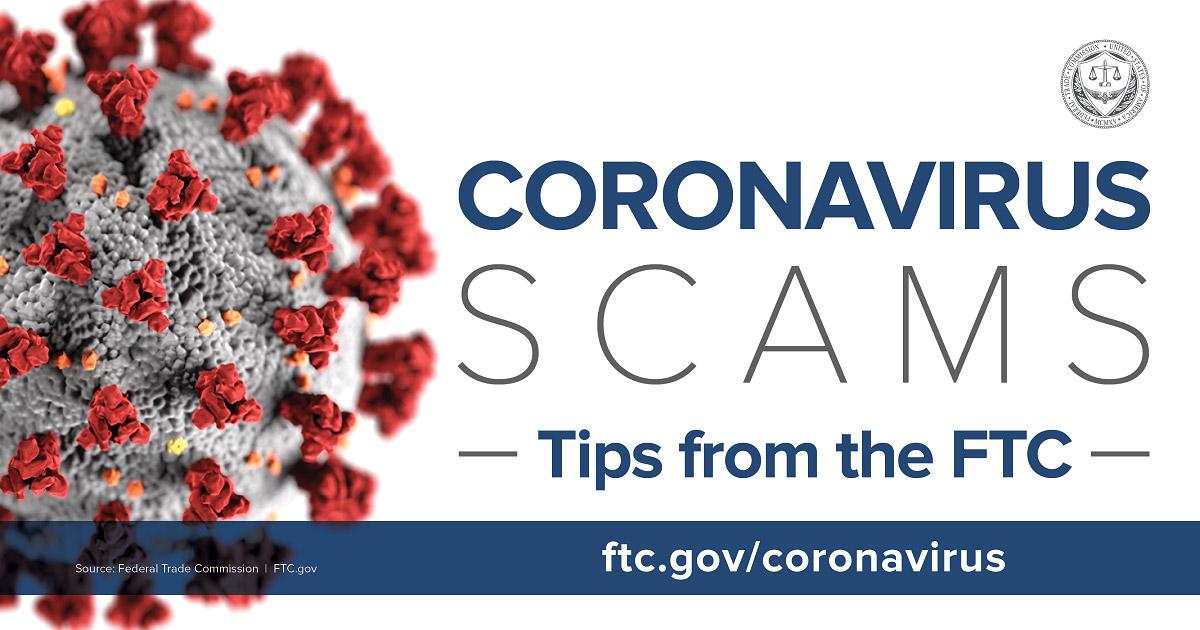 As the country continues to be rocked by the coronavirus pandemic, the Federal Trade Commission (FTC) is making sure that vulnerable Americans avoid the numerous COVID-19-related scams that are making their way through various communities.
It's not that there is an uptick in scams but that many of the most prevalent scams that are preying on a public fearful of the COVID-19 virus, said Monica Vaca, associate director for the FTC's division of consumer response and operations.
"What we're seeing at the FTC is what's true, always: scammers follow headlines, and what's in the headline right now is COVID-19 all the time and scammers are following that," Vaca said during a Zoom press conference with ethnic media outlets on Friday, May 15.
In relation to the $1,200 stimulus check that most American taxpayers should have either received or will be receiving, Vaca warns of fraudsters masquerading as government officials who may try to reach out to recipients and ask for personal information.
They may reach out via email and texts which may include links to malware sites, often with domains that include "coronavirus" as a way to disguise itself as a credible source.
Reported emails and texts have also featured doctored letters using logos from the World Health Organization (WHO), the United States Dept. of Health and Human Services or other public health agencies, but Vaca stressed that "the federal government will not reach out to you by email or phone or social media to give you your economic relief payments."
"If you come across someone who tells you to pay for a service — whatever it is with a gift card, money transfer, cash or Bitcoin — and tell you that they're going to help you with some coronavirus-related problem, that's a scam," Vaca said.
Additionally, clicking on any links provided in these fraudulent emails or texts may install malware onto your device.
"Do not click on links from sources that you don't know [because] it could download a virus onto your computer or onto your devices so please be careful with that," Vaca shared, adding that "[s]cammers are going to go to pretty much any length to make their message look real, but there are little signals you can look out for" like misspellings in the text or poorly imposed graphics.
The scams also involve snake oil salesmen marketing supposed miracle cures, vaccines and home test kits that are targeting those most vulnerable to the pathogen as well as those on Medicare, Vaca shared.
Currently, there is no known cure or vaccine for the COVID-19 virus and tests are only administered at mandated testing sites, so the FTC is warning consumers about any wellness or nutrition brand that is marketing any so-called cures, which the FTC said have "no solid scientific backing."
The FTC has been combatting these scammers through law enforcement and filing complaints to companies, like the dietary supplement company Whole Leaf Organics, which made fake claims that their Vitamin C and herbal extract products were "scientifically proven" to treat the COVID-19 virus.
"We are warning companies that are pitching cures and treatments with no scientific backing," Vaca said. "Right now there is nothing on the market that's proven to cure COVID-19 so that's an important thing to know."
She added that the FTC is also reaching out to multi-level marketing companies that have purported unproven cures and misleading claims "about the earnings that you might get by joining that company."
The FTC also recently sued a company for claiming to be affiliated with the Small Business Administration that lured businesses into applying for the paycheck protection program, but "in fact, there was no tie to the Small Business Administration."
Vaca emphasized that these scammers were able to be found and dealt with because of public reporting of these scammers and encouraged the public to question the credibility of outlandish claims like miracle cures or unexpected messages claiming to reward relief checks.
To report potential scams and for more information, please visit the FTC website. (Klarize Medenilla/AJPress)