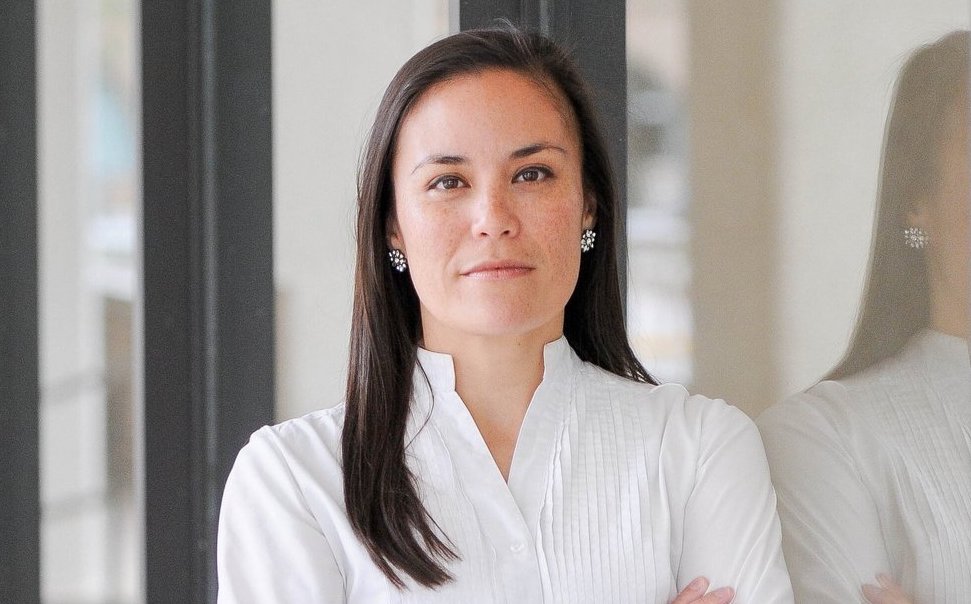 FILIPINA American Iraq War veteran Gina Ortiz Jones has been confirmed by the U.S. Senate as the undersecretary of the Air Force, becoming the first woman of color to serve in the role.
The Senate on Thursday, July 22, confirmed the 40-year-old Iraq War veteran, who was nominated by President Joe Biden back in April.
Jones, who is openly gay, grew up in San Antonio, Texas with a single mother, Victorina Ortiz, who is originally from Pangasinan, Philippines, as previously reported by the Asian Journal.
She served in the Air Force for three years as an intelligence officer and was deployed to Iraq during the "Don't Ask, Don't Tell" era.
In addition to her Air Force service, Jones was a special adviser at the Defense Intelligence Agency and was a director for investment at the Office of the U.S. Trade Representative under Presidents Barack Obama and Donald Trump, before leaving in June 2017.
She was the Democratic Party's nominee in the tightly-contested battle for Texas' 23rd congressional district in a bid to be the first Filipina American elected to Congress, but lost both 2018 and 2020 races to her Republican opponents.
Jones cited her uncle, who joined the Navy as a steward, during her confirmation hearing, according to Air Force Magazine.
"My own service started with a four-year Air Force ROTC scholarship that took me from San Antonio, Texas, to Boston University. I was honored to wear our nation's cloth. However, similar to my uncle's limited career opportunities because of his ethnicity, my experience in the Air Force was hindered by the 'Don't Ask, Don't Tell' policy," she said in her opening statement.
"Yet I, too, remained undeterred because of my desire to serve our country. That experience cemented my resolve to ensure anyone ready and able to serve can do so to their full potential, and accordingly, our country's fullest potential," she added.
Five other Defense Department nominees were confirmed on Thursday: Heidi Shyu, undersecretary of defense for research and engineering; Ely S. Ratner, assistant secretary of defense for Indo-Pacific security affairs; Shawn G. Skelly, assistant secretary of defense for readiness; Meredith Berger, assistant secretary of the Navy; and Caroline D. Krass, general counsel of the Department of Defense.
In addition to Jones, several Fil-Ams have joined the Biden-Harris administration, including Gloria Steele, acting administrator of the U.S. Agency for International Development (USAID); Jason Tengco, the U.S. Office of Personnel Management's White House liaison; and Camille Calimlim Touton, deputy commissioner of the Bureau of Reclamation. (AJPress)