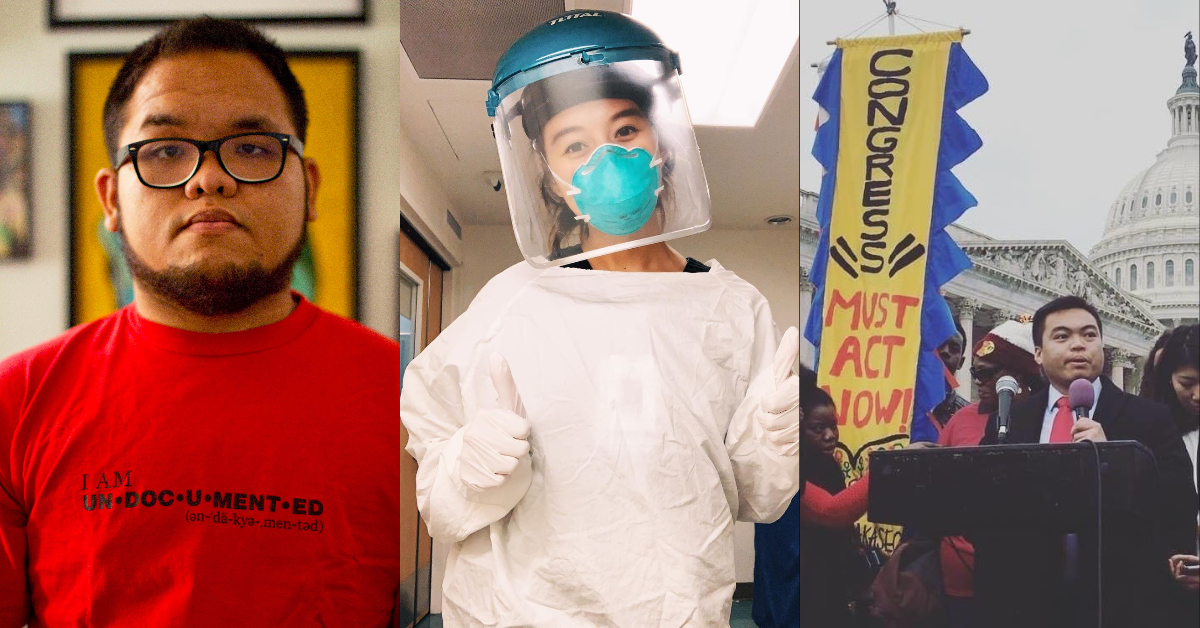 A U.S. Supreme Court ruling on Thursday, June 18 stopped President Donald Trump's administration from rescinding a program that protected more than 800,000 young undocumented immigrants, or "Dreamers," who came to the U.S. as children from deportation.
In a narrow 5-4 vote, the court held that the Department of Homeland Security's (DHS) effort to end the Deferred Action for Childhood Arrivals (DACA) program was "arbitrary and capricious" in that it violated the Administrative Procedure Act.
"I woke up to my Slack notifications going off like wildfire," Set Hernandez Rongkilyo, an undocumented Fil-Am filmmaker and community organizer, told the Asian Journal.
Originally from Caloocan, Philippines, Rongkilyo came to the U.S. from Japan with his family when he was 12 years old. It wasn't until he began school at the University of California, Los Angeles when he met other undocumented people.
In the days leading up to the ruling announcement, Rongkilyo had been organizing with a group of undocumented people across the country. Like many, he was also protesting with the Black Lives Matter Movement taking place with a backdrop of the still current COVID-19 pandemic.
"I was shocked, but I was so tired. I didn't even have time to process emotionally," added Rongkilyo, admitting that he wasn't expecting a decision to go in favor of undocumented immigrants.
While the ruling does not provide permanent protections, the decision has been a sigh of relief for the hundreds of thousands who have grown up in the U.S. from a young age — many of whom are approaching their 30s.
Of the current 650,000 DACA recipients in the U.S., roughly 200,000 recipients are in California with about 85,000 in Los Angeles. The majority come from Mexico and other Central or South American countries, but many were also brought from Asia including the Philippines.
According to Asian Americans Advancing Justice (Advancing Justice), an affiliation of five independent civil rights organizations, at least 16,000 DACA recipients are of Asian American or Pacific Islander (AAPI) descent.
Between 2012 and 2017, at least 3,880 Filipinos were granted DACA protection, according to the U.S. Citizenship and Immigration Services (USCIS).
Raymond Portolan, an undocumented Fil-Am living in Atlanta, Georgia echoed many in calling the decision a sigh of relief after years of uncertainty.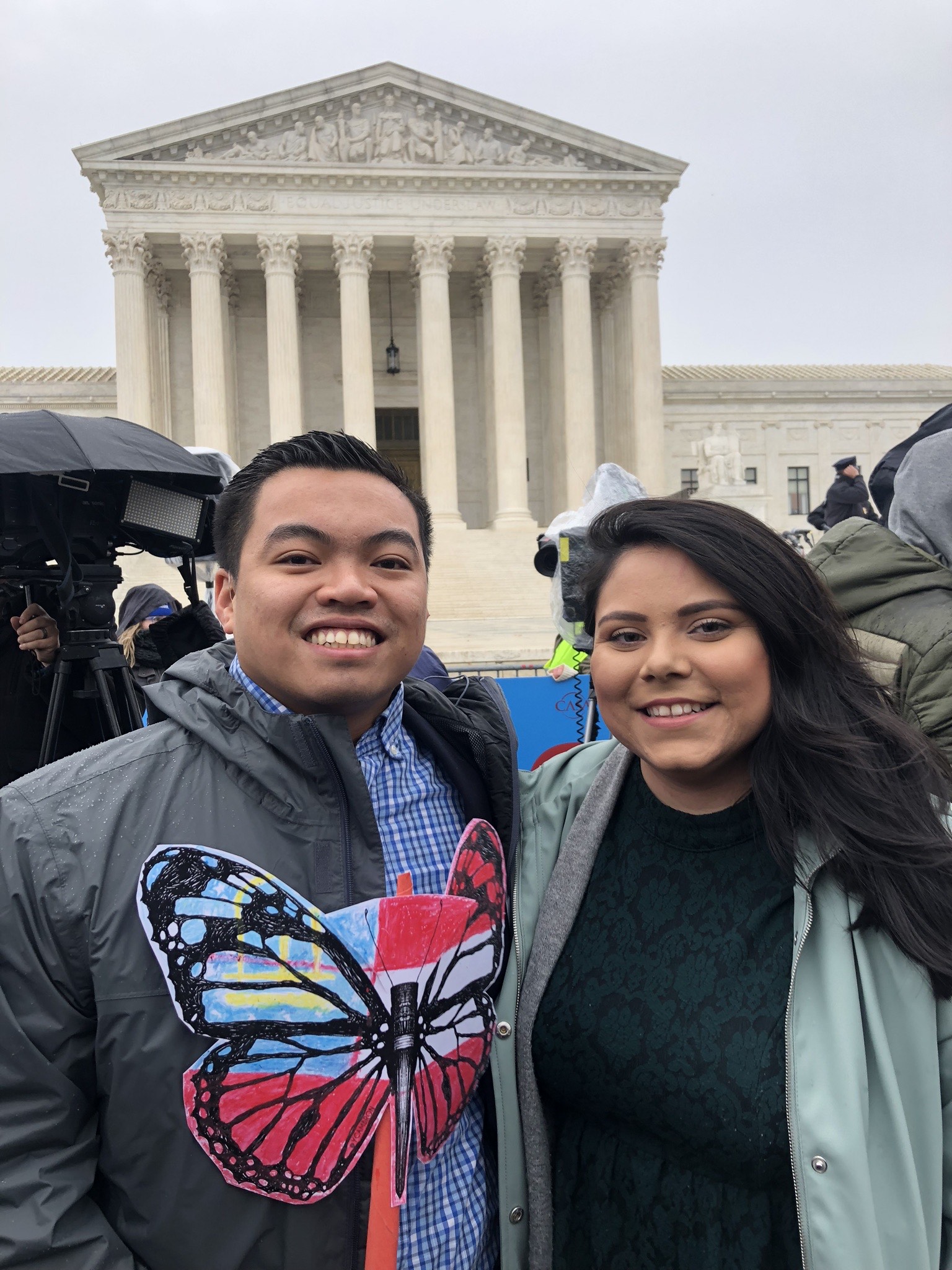 "Yesterday was a momentous victory for the immigrant rights movement and a huge blow to the Trump administration's efforts to dehumanize and undervalue DACA recipients like me. I am still reeling from the absolute surprise that I felt yesterday when the Court handed down its decision," Portolan, who works as an immigration paralegal, told the Asian Journal.
He added, "For weeks, our communities have prepared for the worst and yesterday's decision rendered a collective sigh of relief. Our work, however, is not over."
Given that the ruling was based on procedural requirements, the Trump administration may try again by presenting stronger justifications.
Trump did say on Friday that his administration would be "submitting enhanced papers shortly." However, many experts said after the ruling that it is unlikely that it would do so before the upcoming presidential elections in November.
Conservative Chief Justice John Roberts — in joining the high court's four liberal Justices Ruth Bader Ginsburg, Stephen Breyer, Elena Kagan, and Sonia Sotomayor — wrote in his opinion, "The appropriate recourse is therefore to remand to DHS so that it may reconsider the problem anew."
"We do not decide whether DACA or its rescission are sound policies. We address only whether the agency complied with the procedural requirement that it provide a reasoned explanation for its action," he added.
Justice Sotomayor was the only justice to take an added stance shared by many DACA advocates in arguing that the move to rescind protections may have been motivated by discrimination against immigrants.
The dissent, which included Trump appointees Neil Gorsuch and Brett Kavanaugh, dismissed the ruling as being politically charged.
"Today's decision must be recognized for what it is: an effort to avoid a politically controversial but legally correct decision. The court could have made clear that the solution respondents must seek came from the legislative branch," Justice Clarence Thomas wrote in his dissent.
On Twitter, President Donald Trump said, "These horrible & politically charged decisions coming out of the Supreme Court are shotgun blasts into the face of people that are proud to call themselves Republican or Conservatives. We need more Justices or we will lose our 2nd. Amendment & everything else. Vote Trump 2020!"
In a following tweet, he asked, "Do you get the impression that the Supreme Court doesn't like me?"
Trump also said he'd soon release a "new list of Conservative Supreme Court Justice nominees" by September.
'The fight does not end here'
Veronica Velasquez, a Fil-Am physical therapist at a Los Angeles community hospital, was getting ready for work early Thursday morning when she found out about the news.
"I found out the great news, cried a little, then treated a full day of COVID patients," Velasquez told the Asian Journal.
"Today I was reminded of the power of my mere presence. While many wanted me, a Brown Filipina undocumented womxn, out of the country… I AM STILL HERE. Despite the constant barriers/doubts, I am here to stay," Velasquez wrote in an Instagram post on the day of the decision under her handle @thisptlife.
"Not only that, but I am here to provide care as a healthcare worker. I am here to help/heal the community as an essential worker. I am here to combat against a global pandemic," she added.
Despite the small victory, the Supreme Court ruling is not an ending point and Dreamer advocates are eager to continue pushing for more concrete changes.
"While I am so happy, I must also remember that the fight does not end here. We gotta keep pushing for more," Velasquez wrote.
She added, "We must continue to fight to: abolish ICE and the police, close down ICE detention centers, create a path to citizenship for all 11 million undocumented people."
The DACA program was created in 2012 under then-President Barack Obama and provided renewable deportation protections of two years, though no pathway to citizenship. Aside from being able to stay in the U.S., recipients were able to work legally which allowed many to pursue higher education and pursue other career goals.
However because it was an executive order, the program was subject to opposition which ended up being the case under President Trump.
In September 2017, Trump announced plans of rescinding the program on claims that its adoption was unlawful and that courts did not have the power to review its decision. Lower courts blocked the rescission and the Supreme Court took the case last fall.
"From the get-go in 2012, we've been saying that this is an executive order and that the next president could take it away," said Rongkilyo. "When we experience these 'Band-aid' solutions, it's easy for us, including myself, as someone impacted, to sometimes feel complacent."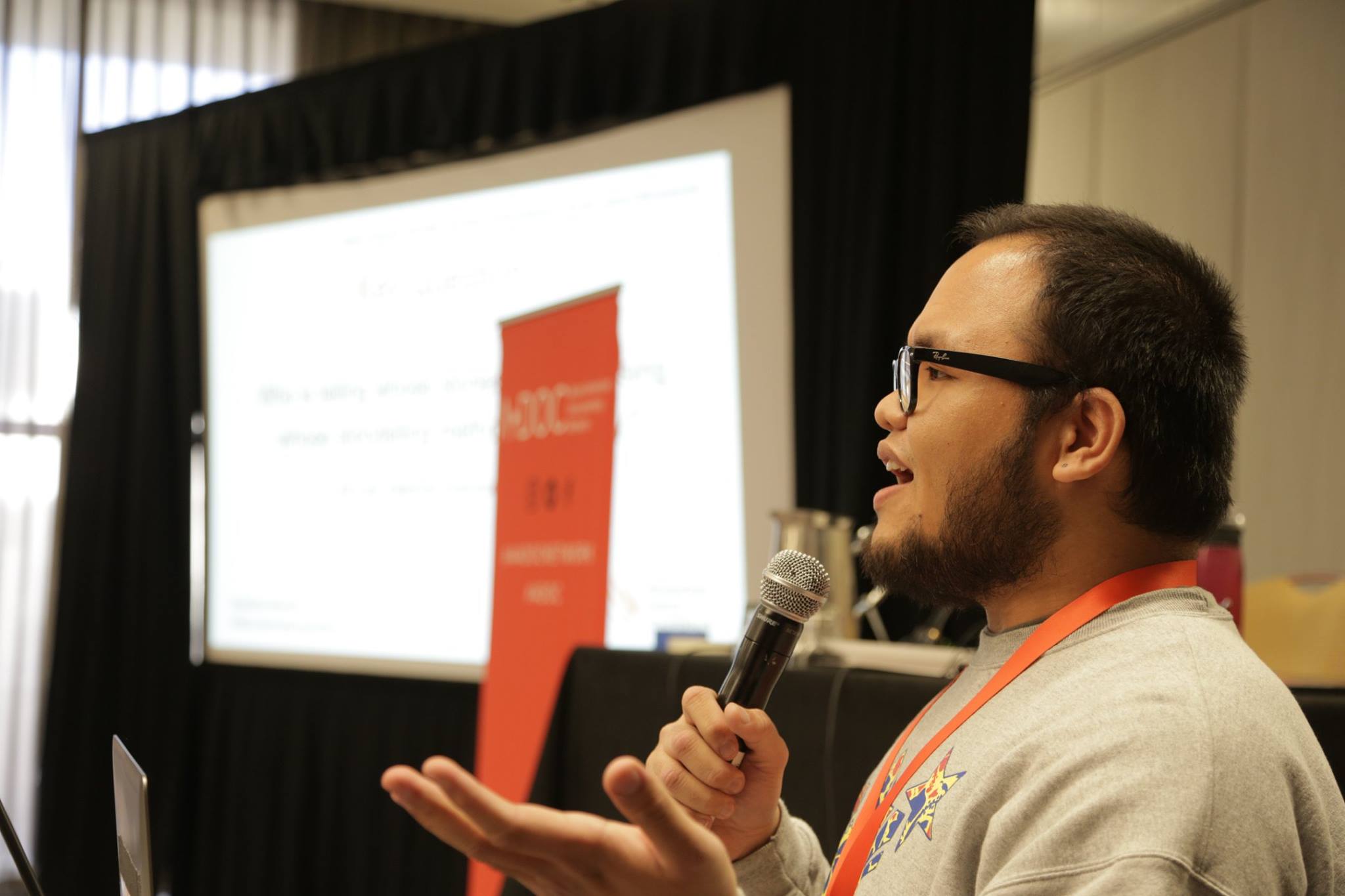 In moving forward from the ruling, he said it's important that people recognize the vulnerability of the DACA program. Also important is continuing to engage in other present issues that impact minorities and people of color.
"We need to be bold in what we are asking for," said Rongkilyo. Like Velasquez, abolishing ICE and local law enforcement, and being an ally to Black Americans were issues he said still need to be addressed.
When it comes to Filipinos speaking up, Rongkilyo emphasized that deportation is not an issue that is remote from the Filipino community and encouraged Filipinos to embrace the idea of solidarity.
How the police impact communities, for example, is also something Filipinos should be concerned about.
"We need to be in solidarity with the movement for Black lives because we can't act like this issue does not impact our community," said Rongkilyo.
For now, DACA recipients may continue to renew their permits which they are encouraged to do. In the meantime, the fight for permanent legislation continues.
"We will continue to fight until DACA recipients like me have a permanent pathway to citizenship," said Portolan. "We dodged a bullet, but DACA was and always will be a temporary solution to a greater issue."