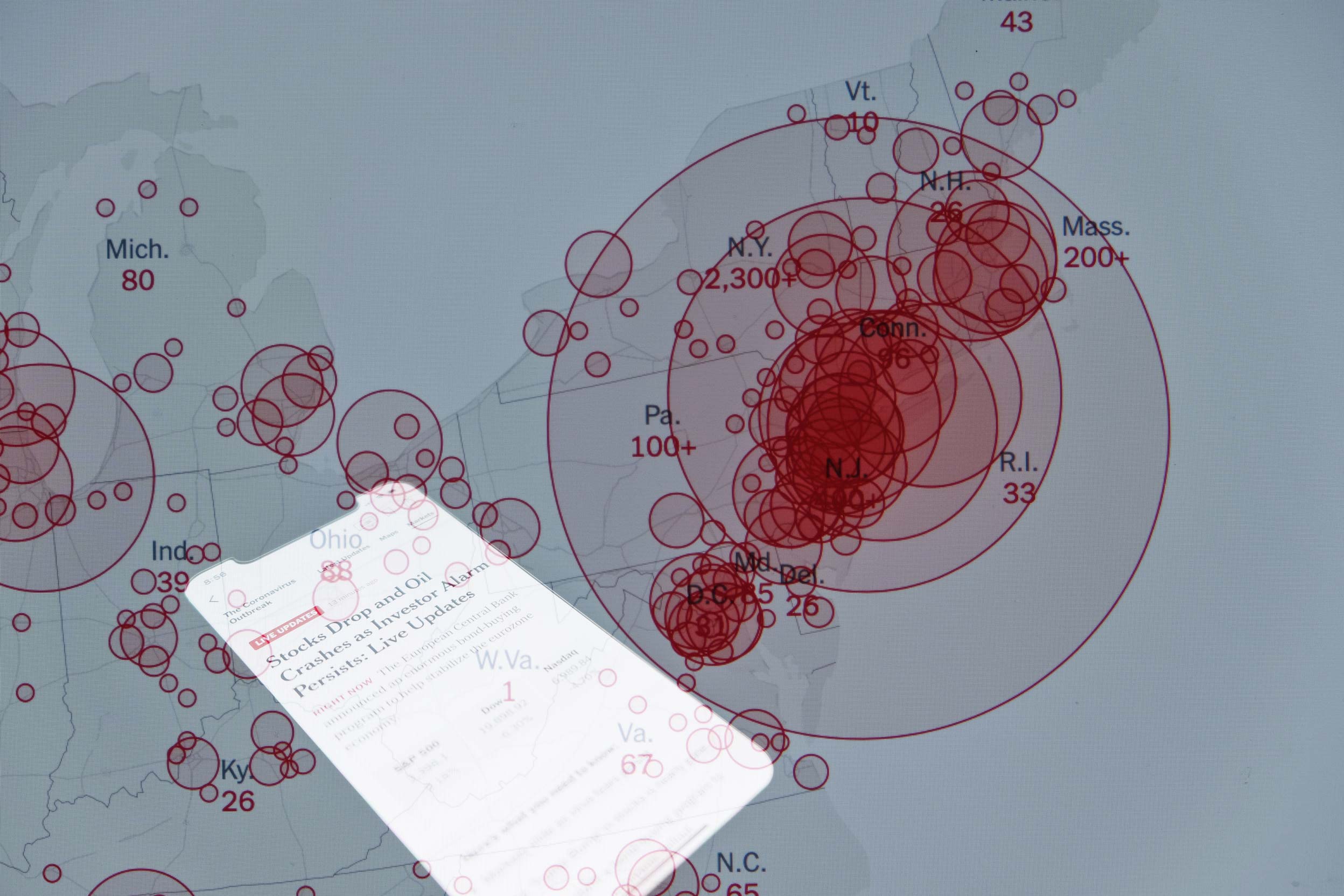 Over 130 Filipinos in the United States have died from COVID-19, the disease caused by the novel coronavirus, according to data released by the Philippine Embassy in Washington, D.C. this week.
Philippine Ambassador to the U.S. Jose Manuel Romualdez reported that 137 Filipinos have died since the virus outbreak hit the country. Of that number, 40 were reportedly health care workers.
"Filipinos are very much appreciated and recognized internationally for their remarkable contributions in the work that they are doing here," Romualdez said.
Meanwhile, 253 Filipinos have tested positive for COVID-19, the embassy said.
"There are Filipino frontliners here who carry the heavy tasks in fighting the coronavirus. The Americans are really appreciative of Filipino health workers here in the United States," he added.
In the 10 Northeast states covered by the Philippine Consulate General in New York, 90 Filipinos fatalities have been reported and 30 of them were front-liners, as reported by the Asian Journal.
Among the Filipino medical workers in the U.S. who succumbed to the virus include the head nurse at Kings County Department of Emergency Medicine in Brooklyn, NY.
Maria Guia Cabillon — described as the "number one ally, caregiver and mom to the nurses and staunchly protected all the techs" and "a legend" — spent more than three decades of her life as a nurse. She died of COVID-19 on April 26.
Another was Celia Lardizabal Marcos, a telemetry charge nurse who worked at CHA Hollywood Presbyterian Hospital in Los Angeles for 16 years. She died on April 17, two days after she was hospitalized.
The Asian Journal has reported on the lives of several other health care workers including Erwin Lambrento, ER nurse at NYC Health + Hospitals Elmhurst; Imelda Tangonan, a nurse at Blythedale Children's Hospital in Valhalla, NY; Audie de Leon, a registered nurse at Bellevue Hospital; Ali Dennis Guillermo, an intensive care unit nurse at Long Island Community Hospital; Louis Torres, director of food services at a nursing home in Woodside, Queens; Susan Sisgundo, who worked in the Neonatal Intensive Care Unit at Bellevue Hospital in Manhattan; and Lemuel Sison, a medical laboratory scientist who lived in Fresh Meadows, New York.
Physicians who have died included Dr. Arthur Tayengco, 81, an OB-GYN, from Las Vegas, Nevada; Dr. Tomas Pattugalan, 70, a primary care physician in Queens, New York; Dr. Alejandro Albano, 74, a doctor at Clove Lakes Healthcare and Rehabilitation in Staten Island, NY; Dr. Jessie Ariel Ferreras, 62, of New Jersey; and Dr. Leo Dela Cruz, 57, a geriatric psychiatrist at CarePoint Health in Jersey City, NJ.
The Department of Foreign Affairs on Tuesday, May 12, reported that the total number of overseas Filipinos infected with COVID-19 passed the 2,200 mark with 669 recoveries and 261 deaths.
**
Editor's note: The Asian Journal is working to document those of Filipino descent who have lost their lives because of the coronavirus in the United States. If you know of someone or would like to offer a remembrance of someone who has died of COVID-19, please tell us about them by emailing [email protected] with the subject line "Remembering Lives Lost."