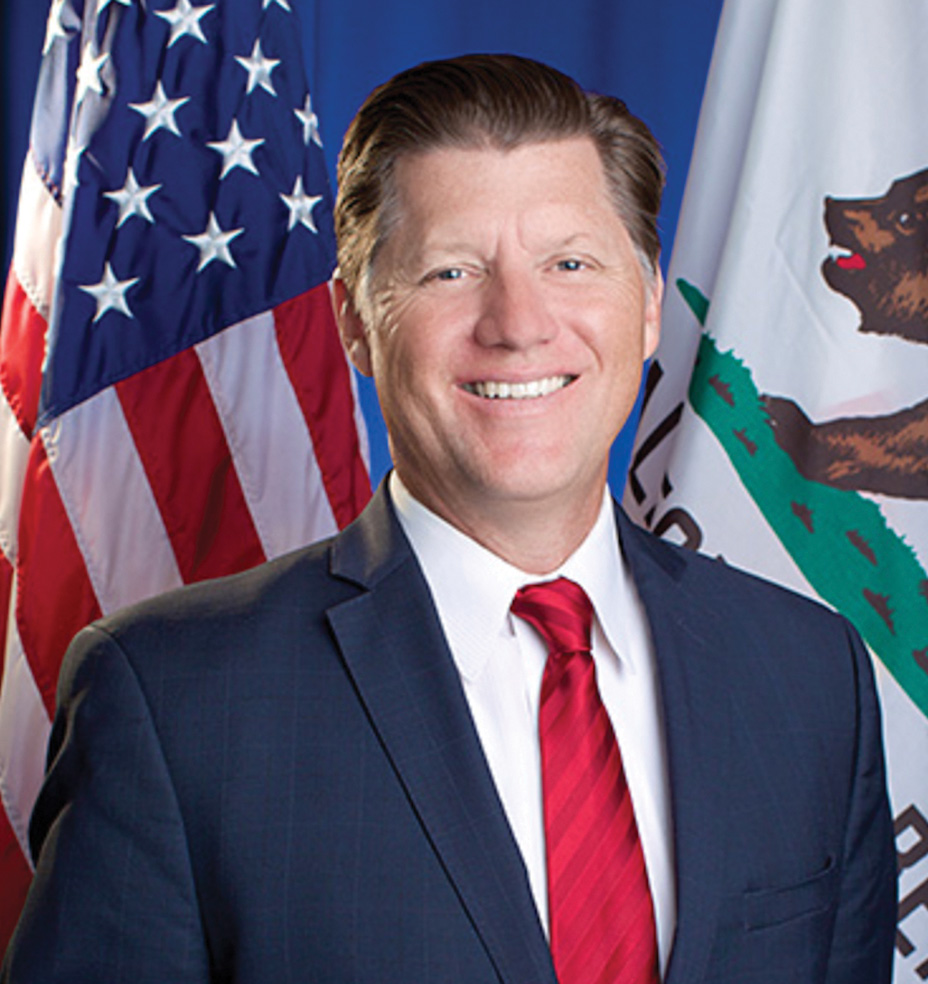 Leader Jones calls on Governor Newsom to follow national bipartisan efforts and deactivate his account
SACRAMENTO – Senate Minority Leader Brian W. Jones (R-San Diego) and members of his California Senate Republican Caucus on Wednesday, January 18 announced the deactivation of the leader's TikTok account as well as the TikTok account used by the caucus.
Top national security officials in the Biden Administration are sounding the alarm about TikTok and its China-based parent company, ByteDance. Under Chinese law, ByteDance is required to make the app's data available to the Chinese Communist Party (CCP). Among other things, security officials note the app could influence users through algorithms, track users, and collect data for espionage purposes.
"It's just common-sense – protecting cybersecurity is a bipartisan issue. We deactivated my TikTok account and the California Senate Republican Caucus's TikTok account. Until security officials, data, and conclusive evidence show that the Chinese government is not spying on us and using our data, we will not give the CCP an opportunity to weaponize our accounts," said Leader Jones.
Wednesday's announcement by Leader Jones and his Caucus members parallel bipartisan efforts in Congress and states across the nation to ban the TikTok app on government-issued devices. Congress is also considering bipartisan legislation to ban TikTok and other high risk social media apps from operating in the country entirely.
"I am calling on Governor Newsom to follow national bipartisan efforts and deactivate his TikTok account in order to protect our state's and country's national security. California recently experienced a cyber-data breach, and we cannot have our state's top leader potentially undermining our cybersecurity," stated Leader Jones.
California may join 26 other states nationwide in blocking the use of TikTok and other high risk social media apps on state-issued devices. Leader Jones is a joint author of Senator Bill Dodd's (D-Napa) Senate Bill 74 to ban high risk apps on state-issued cell phones and devices. Leader Jones looks forward to working with his colleagues on protecting the state's cybersecurity and raising awareness about the threat these apps pose.
Leader Jones was a trailblazer nationally among Republican elected officials for his creative use of viral TikTok videos to inform the media and the public of the many issues impacting California. Leader Jones, and other California Senate Republicans, will be using other social media platforms such as Instagram Reels to continue getting their message out from the State Capitol to the real world.
(CA Senate Republican Caucus Release)