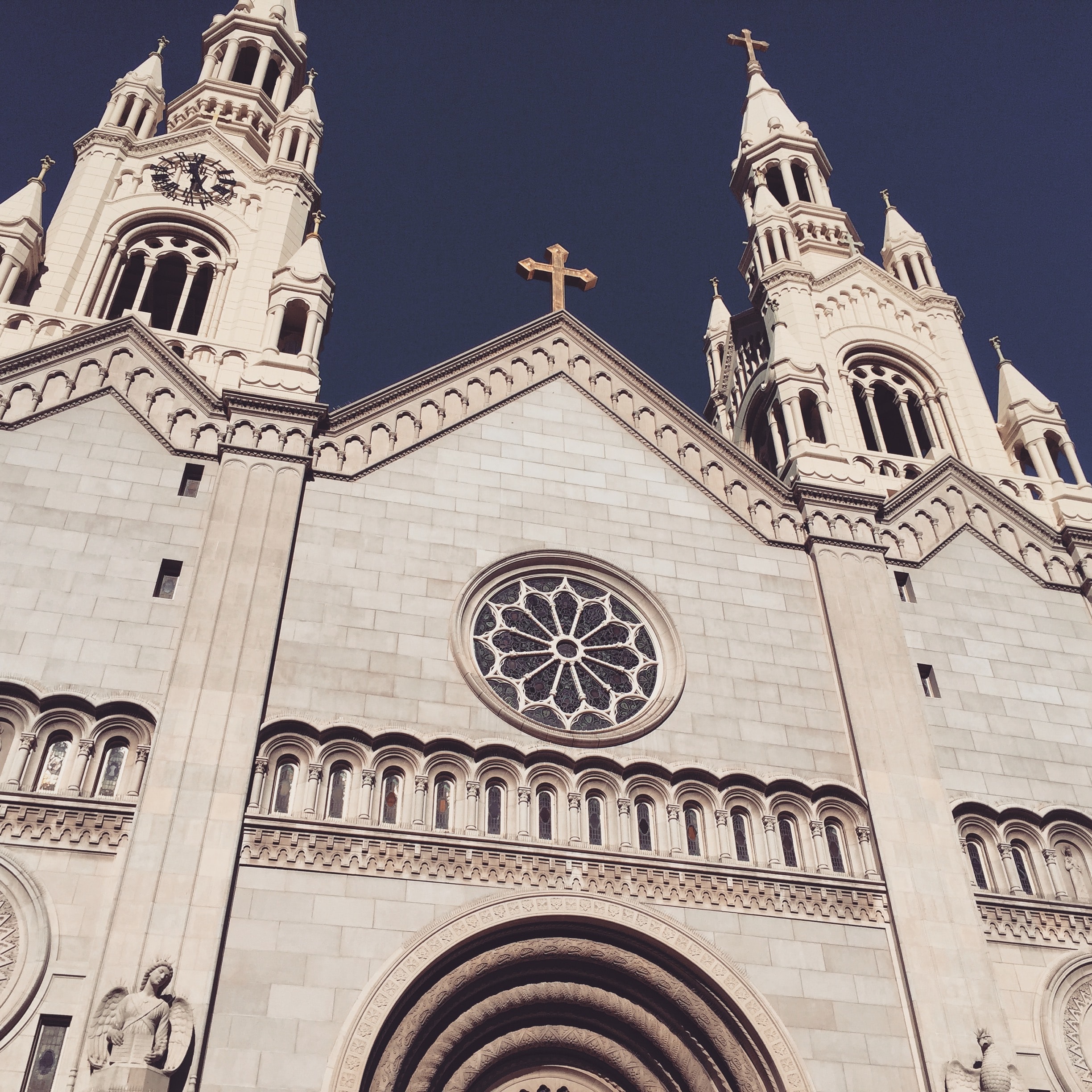 Hair salons, barbershops and some in-store shopping also reopen with strict guidelines
AS the collective anxiety over the inconveniences brought forth from shelter-in-place measures skyrockets across the Golden State, California is now moving forward in reopening churches, temples, mosques and other places of worship.
Governor Gavin Newsom on Monday, May 25 gave churches and other places of worship the green light to resume in-person services, providing strict physical distancing and screening measures to prevent disease transmission.
The decision comes after the governor faced weeks of pressure from more than 1,200 California pastors who threatened to resume services this coming Sunday, May 31 regardless of the state's rules for reopening.
One church in San Diego even went as far as filing a lawsuit against the state for its ban on church gatherings; on Friday, May 22, a federal appeals court upheld Newsom's ban.
But Newsom's decision on Monday also came after President Donald Trump threatened to "override" states, including California, that continued to prohibit in-person worship services.
The new guidelines for churches provide caution in regards to the closeness of congregants and staff members during service, especially around the choir and church singing, the California Department of Public Health (CDPH) advised.
"Together our actions have helped bend the curve and reduce infections in our state," State Public Health Officer Sonia Angell said in a statement. "As sectors continue to open with changes that aim to lower risk, remember that COVID-19 is still present in our communities."
Choir singing and group recitations are of particular concern as these spaces reopen, the CDPH said adding that these places of worship should "strongly consider discontinuing singing, group recitation, and other practices and performances where there is an increased likelihood for transmission from contaminated exhaled droplets."
The guidelines are as follows:
• Religious services and funerals may host a maximum of a hundred guests or 25% of the building's capacity (whichever is lower)
• All congregants and staff are "strongly recommended" to wear face coverings over their noses and mouths when around others
• Congregants should be screened for temperature and other COVID-19 symptoms as should staff before they begin their shifts
• Offering plates should not be passed around; congregants should not share items like prayer books, cushions and prayer rugs
• Pews and lobbies, as well as microphones and instruments on the pulpit and podiums, should be frequently disinfected
• The possibility of shortened services to reduce the time people are congregated
• Seating and podium areas should be rearranged and positioned to follow physical distancing rules and keep people 6 feet apart
Los Angeles Mayor Eric Garcetti, whose COVID-19 response has been among the most stringent in the country due to the virus' significant impact on the city, said that churches should not be reopened prematurely.
"Churches are among the most dangerous," Garcetti said, referring to the close quarters in which churchgoers congregate. "I was talking to my rabbi and a bishop I'm very close to and they said even if we opened up tomorrow we would not open up. It is not responsible."
Per the state's roadmap for reopening, the slow reopening of the state is dependent on each county's progress in mitigating the COVID-19 crisis. As previously reported in the Asian Journal, counties that have significantly lowered the rate of infection and decreased the number of cases and deaths are allowed to move forward in the reopening plan.
In addition to churches, on Tuesday, May 26, Newsom announced that some in-store shopping as well as hair salons and barbershops are allowed to resume in 47 of the 58 counties, which have been approved to move to Stage 3 of the state's roadmap.
As with the public health and safety guidelines for religious spaces, these businesses must follow their own set of hygiene and sanitation rules:
• Face coverings must be worn by all staff and customers
• Remove high-touch services like magazines, coffee makers, etc
• Frequently disinfect booths, stations and tools
• Contact with customers before appointments to ensure they aren't showing symptoms
• Stagger out appointments to prevent crowding
The 11 counties that are not moving forward to Stage 3 include the counties of Alameda, Contra Costa, Imperial, Los Angeles, Marin, Monterey, San Francisco, San Mateo, Santa Clara, Santa Cruz and Tulare, either by choice or because they haven't met the state's criteria to advance.
Newsom said in a Tuesday press briefing that nail salons would not be allowed to reopen, referencing the first known case of community spread of the COVID-19 virus was traced back to a nail salon. Other businesses listed in Stage 3 include gyms, cinemas and professional sports, but those have not been allowed to reopen as of press time.
Newsom said that these changes to the roadmap are "giving you a sense that we're making progress, that we're moving forward and we're not looking back."
But Newsom cautioned those who are eager to return to these public spaces and services, adding, "But we are walking into the unknown and untested, literally and figuratively. And we have to be guided by the data that brought us to this place and that is guided by these principles of openness and transparency where all of us are required to do a little more and a little better to make sure we're protecting the spread of this virus."