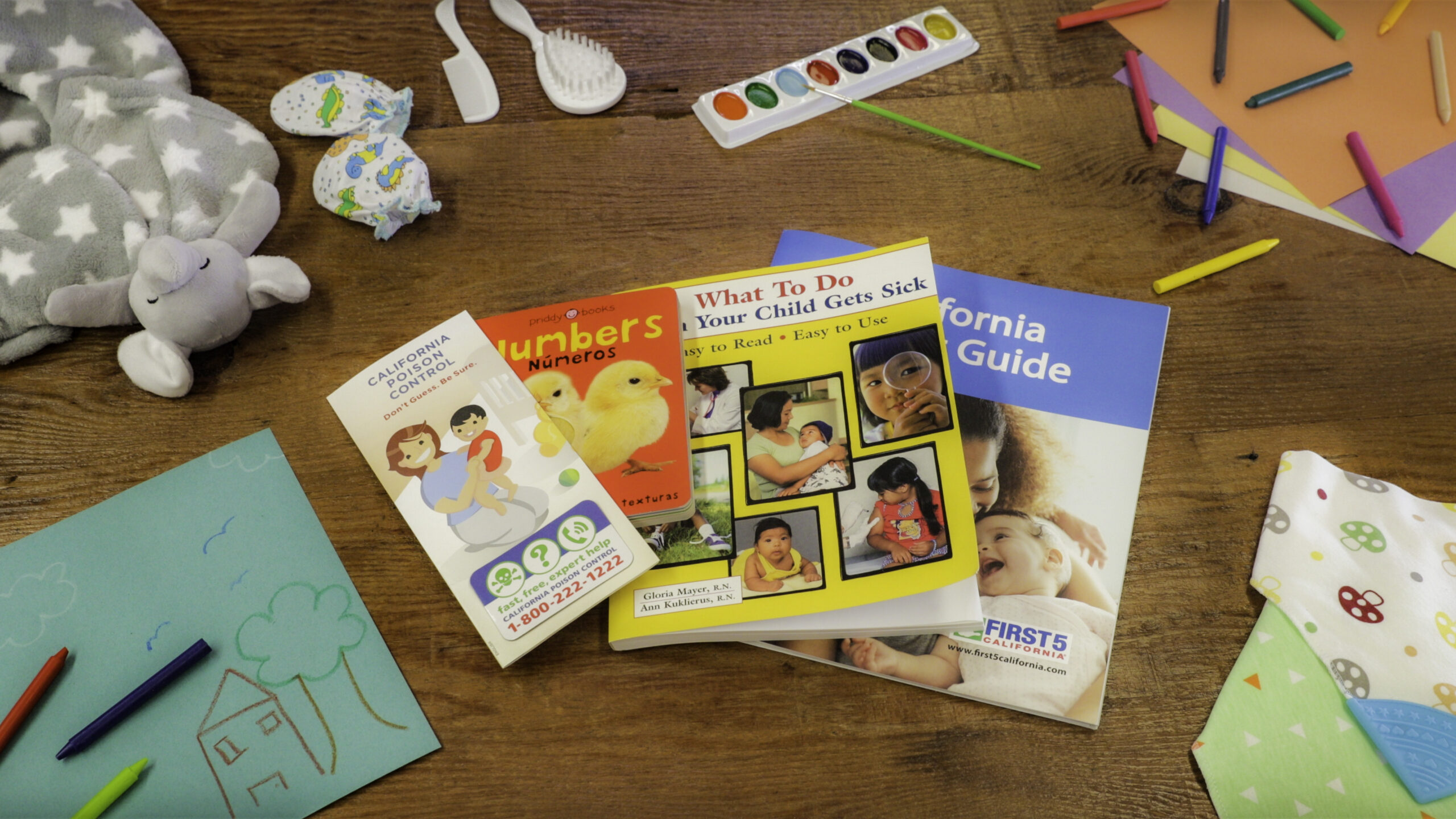 In 2001, First 5 California debuted its informative and resource-packed Kit for New Parents to millions of families and caregivers throughout the state. However, many parents of young children, especially families from under-resourced neighborhoods, are not aware of this free and valuable tool.
"Due to the COVID-19 pandemic, parents of children under the age of 5 who face barriers of literacy, poverty, or disability experience difficulty accessing valuable information and resources that are essential during this time," said First 5 California Executive Director Camille Maben. "The Kit for New Parents fills that gap by delivering essential parenting resources right to their doors."
The Kit contains everything from practical advice and parenting tips to child development and finding child care information. It also includes information about health and safety best practices during the current global pandemic and is available in English, Spanish, Chinese, Vietnamese and Korean versions.
The Kit's contents include:
California Parent Guide
What to Do When Your Child Gets Sick book
Numbers Touch and Feel children's board book
California Poison Control brochure and magnet
Colorful, reusable First 5 California "Talk. Read. Sing." tote bag
First 5 California developed the Kit as an innovative evidence-based approach to reach new families with information about parenting practices and community resources. Over the years, it has evolved with technology and the needs of parents and is continuously updated to include information relevant to today's families and childcare providers. For example, the California Parent Guide is now available online in English and Spanish for parents to access with their smartphones and mobile devices.
Parents and organizations can receive the physical Kit by visiting First 5 California's ordering page or by contacting their local First 5 county commission.
To date, First 5 California has distributed more than 5 million Kits for New Parents, including approximately 145,000 in 2020.