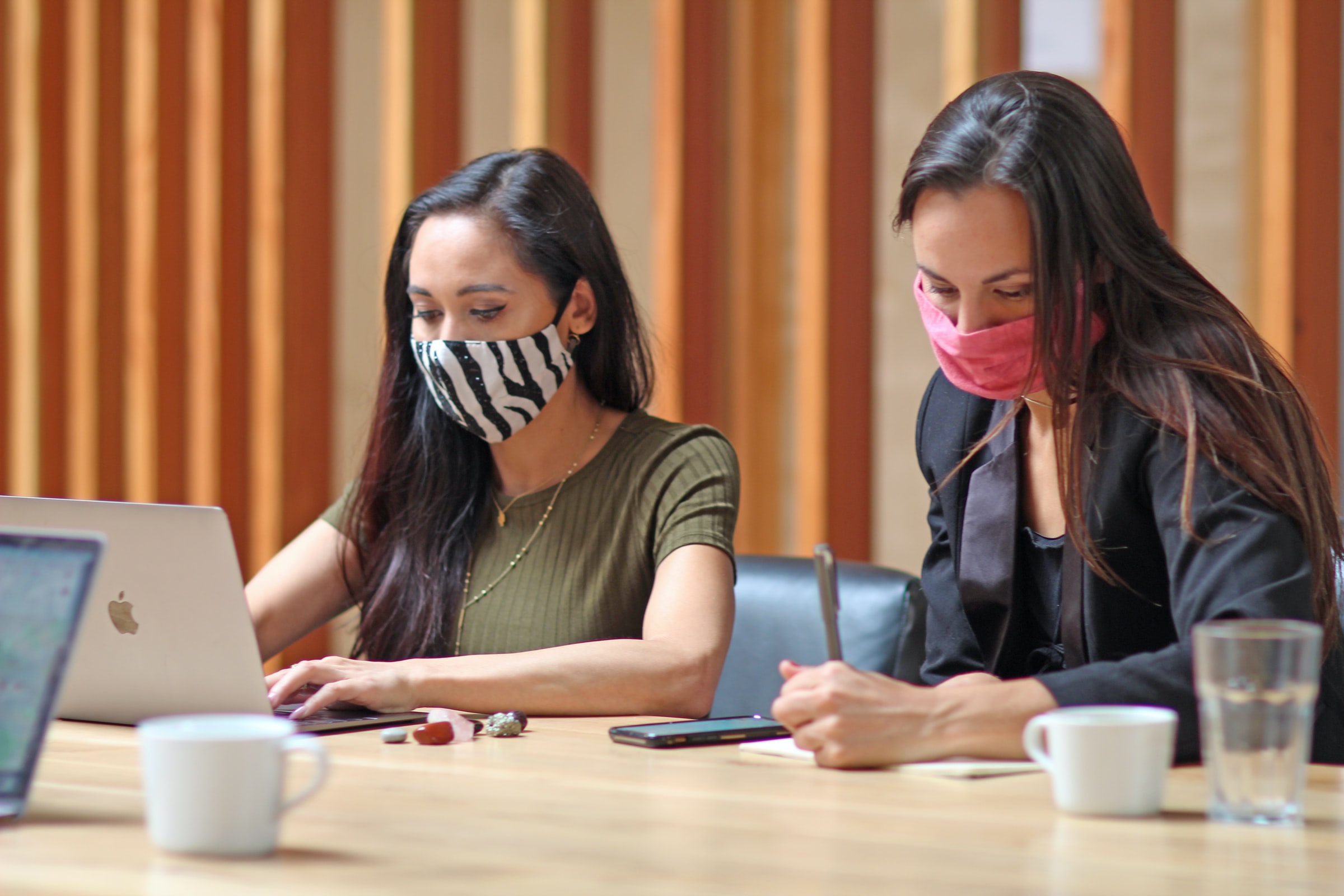 STARTING Wednesday, Dec. 15, California will require face masks and coverings while indoors following a sharp spike in coronavirus cases since Thanksgiving.
While individual counties — like Los Angeles and Ventura — have their own mask mandates, the state is moving forward to ensure all Golden State counties comply with the effort to mitigate the surge.
At a press conference with California's health and human services secretary, Dr. Mark Ghaly, the state anticipates many year-end holiday gatherings, a forecast that impacted the state to reimpose its mask mandate.
Currently, the per capita rate of new coronavirus cases in California has jumped 47% in the past two weeks. Hospitalizations are also up by 14%, according to the last available state data.
While the mandate impacts those who want to attend public gatherings — like in restaurants, malls, and other social gathering hubs — it does not apply to private gatherings.
"Wearing a mask is going to be one of the most important things to get through this period of uncertainty," Ghaly said on Monday. "We know people are tired and hungry for normalcy. Frankly, I am, too. That said, this is a critical time when we have a tool that we know has worked and can work.
The mandate, which will last until at least January 15, will apply to everyone regardless of vaccination status.
As previously reported in the Asian Journal, the state lifted its last mask mandate for vaccinated individuals on June 15, when most coronavirus-related safety protocols eased restrictions for businesses and public places. But about half of the state's counties have since imposed their own indoor mask mandates as case, death, and hospitalization numbers fluctuated in the latter half of 2021.
"This increase in case rates is not experienced equally across the state," Ghaly said. "We have some counties that remain very low — many of the Bay Area counties, L.A. But others are quite high, and we see this in greater percentage in communities and counties where vaccine rates are low."
Along with the mask mandate, state health officials also announced that it will strengthen testing requirements, ordering unvaccinated people who are attending indoor events of 1,000 people or more to provide a negative test within one or two days. (Vaccination proof will also be required at these venues.)
The state is also recommending travelers departing from and arriving to California to get tested for Covid-19 within five days of travel.
California's mask mandate for indoor settings mirrors the CDC's long-standing recommendation of wearing masks indoors for those in "areas with high numbers of Covid-19 cases." The CDC however stands by its guidance that fully vaccinated individuals do not need to mask up in outdoor settings.
"We know that there's going to be people who don't necessarily agree with this, who are tired, who aren't going to mask," Ghaly said. "We hope that those are few and far between, that most people see the purpose of doing this over the next month as something to protect them and their communities during a very tough time."