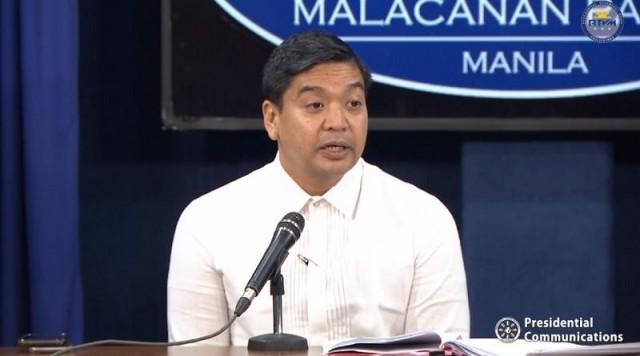 HOUSE Deputy Speaker Luis Raymund Villafuerte on Tuesday, July 14, filed a resolution proposing that the government temporarily use ABS-CBN's former television and radio frequencies for effective distance learning.
This came after the House of Representatives rejected the bills seeking to grant the network giant a fresh 25-year franchise.
Voting 70 to 11, the House Committee on Legislative Franchises adopted the recommendation of its technical working group to deny ABS-CBN a new franchise. Two congressmen inhibited, while one abstained.
Villafuerte was one of the 70 lawmakers who voted to deny ABS-CBN's franchise bid.
In House Resolution 1044, which was sent to the media on Wednesday, July 15, he said: "Exhausting all possible delivery modes such as the use of untapped television and radio frequencies as those vacated by ABS-CBN is important in keeping students engaged."
"The unused frequencies may also be used for information on COVID-19 prevention and control, risk reduction and preparedness," Villafuerte added.
According to him, ABS-CBN's former frequencies will be useful especially in areas not yet reached by digital infrastructure, such as some of the communities in the Bangsamoro Autonomous Region in Muslim Mindanao (BARRM).
He also noted that the Philippines is among the countries that are experiencing a "learning crisis" due to the novel coronavirus pandemic.
"Inequality and inaccessibility of opportunities such as those pertaining to internet connectivity and possession of a laptop pose a variety of challenges for teachers and learners," Villafuerte said.
"Engaging our students require[s] going beyond exclusive reliance on online strategies.
The reduction of losses in learning require[s] creativity in remote learning strategies," he added.
ABS-CBN stopped its operations on May 5 in compliance with the National Telecommunications Commission's cease-and-desist order due to the expiration of its congressional franchise.
The order directed ABS-CBN to shut down its various TV and radio broadcasting stations nationwide "absent a valid Congressional Franchise as required by law."
Republic Act No. 7966, which granted the network a 25-year franchise to operate TV and radio broadcasting stations expired on May 4, 2020.
On June 30, NTC issued two separate orders shutting down ABS-CBN's digital broadcast on TVPlus in Metro Manila and SKY's satellite broadcast nationwide.