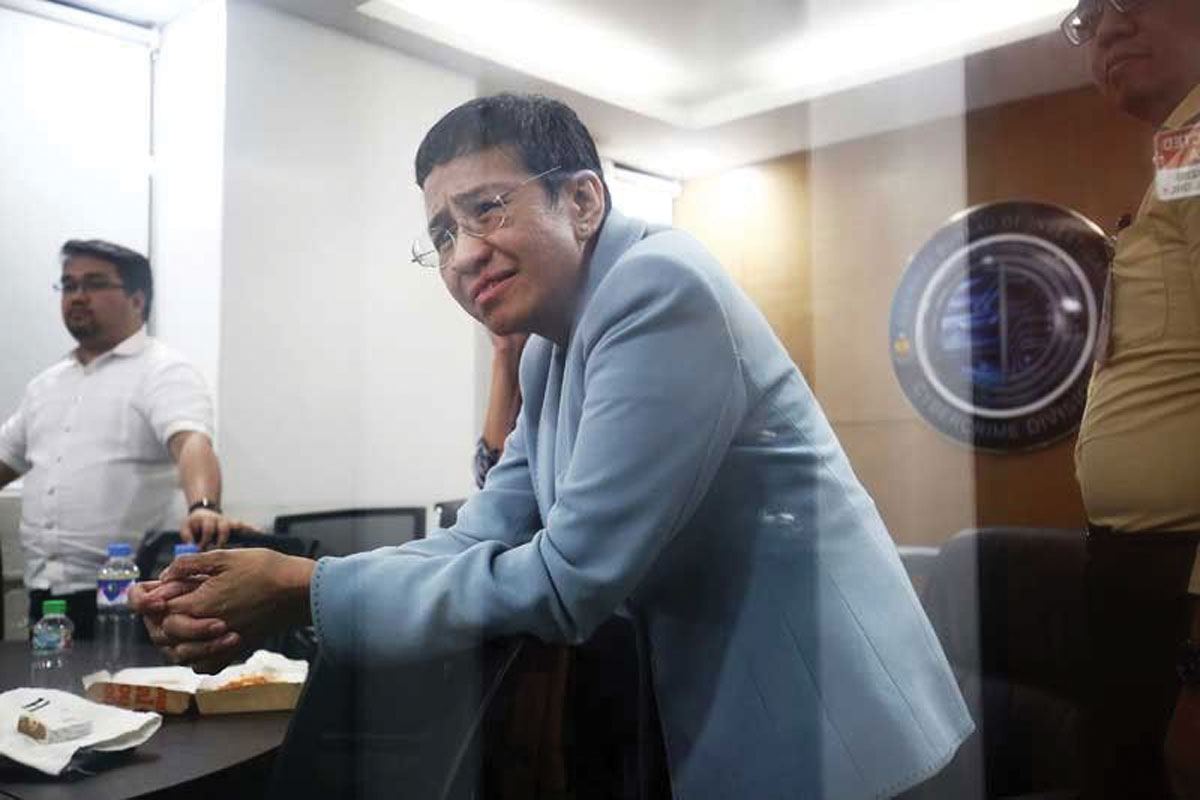 OVER 400 Princeton University alumni on Tuesday, July 21, took out a full-page ad in the Washington Post calling on the United States government to  convince Philippine President Rodrigo Duterte's administration to drop all charges against Rappler, its co-founder Maria Ressa and former staffer Reynaldo Santos Jr.
The letter, signed by a number of journalists, multiple former public servants, and two sitting members of Congress, also expressed its support for Ressa, who graduated from the university in 1986.
"As graduates, teachers and staff members of Princeton University, a community that counts the author of the First Amendment among its members, we are proud to stand in solidarity with journalist and alumna Maria Ressa," it read.
"In the Philippines, her home country, President Rodrigo Duterte has labeled Maria a criminal. We see her as the opposite: an exemplar of the right of free speech that Princetonian James Madison, Class of 1771, wrote into the U.S. Constitution," the letter added.
The signatories also noted that Ressa, for the past four years, has "fearlessly" withstood a campaign of online and legal harassment blatantly aimed at journalists and stifling any criticism of the Philippine government's authority.
"Authoritarians throughout the ages routinely attack the press as the enemy, a strategy calculated to avoid accountability and undermine democracy," the letter further read.
"Our Princetonian education instilled in us an understanding that a government is only accountable to its people when journalists are free to report on its activities without retaliation. That is why we denounce these politically motivated charges against Maria and her colleagues," it added.
The letter stressed that Ressa is a Filipina and an American citizen.
"She is standing up for the most American of values: the right to speak truth to power," it noted.
"Presidents throughout the history of the United States have used their leverage against authoritarian governments that violate the rights of U.S. citizens abroad; the current administration should do the same. To do otherwise would only diminish America's role as a leader of the democratic world," it added.
The letter also urged U.S. lawmakers to reexamine the hundreds of millions of dollars the Philippines receives each year in U.S. military aid.
"Why should U.S. taxpayers underwrite a government that is so egregiously violating our values?" the signatories asked.
Among the signatories in the letter are George P. Shultz, former secretary of State; Mike McCurry, former State Department spokesperson and White House press secretary; John Bellinger, former legal counsel to the National Security Council; Ben Taub, Pulitzer Prize-winning journalist; and Jon Ort, Editor-in-Chief of The Daily Princetonian.
Ressa and Santos on June 15 were convicted of cyber libel by a Manila court.
Manila Regional Trial Court Branch 46 Judge Rainelda Estacio-Montesa found them guilty of violating Section 4(c)(4) of the Cybercrime Prevention Act of 2012, or cyber libel, and sentenced them to the indeterminate penalty of imprisonment ranging from six months and one day as a minimum to up to six years.
The court allowed bail under the same bond. It also ordered Ressa and Santos to pay private complainant Wilfredo Keng P200,000 in moral damages and another P200,000 (a total of $7,900) in exemplary damages.
Keng in 2017 filed cyber libel charges against the two for naming him in an article as the owner of a sports utility vehicle (SUV) used by the late Chief Justice Renato Corona, who was then facing impeachment in 2012.
He filed a second cyber libel complaint against Ressa for her Feb. 15, 2019 tweet wherein she attached screenshots of a 2002 Philstar.com article entitled "Influential businessman eyed in ex-councilor's slay."