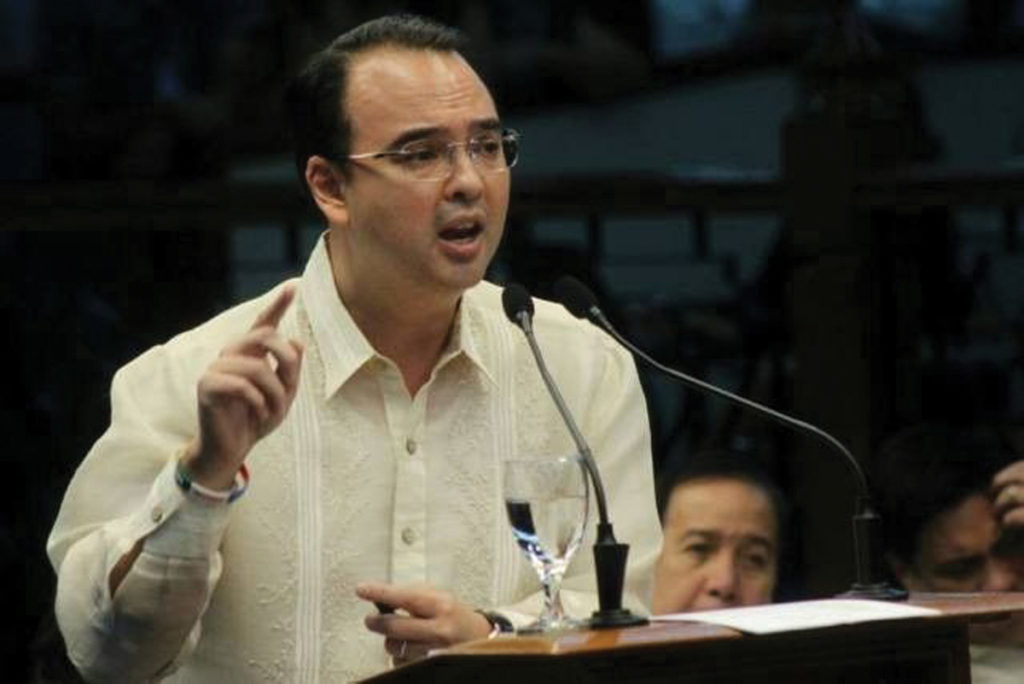 On Tuesday, August 27, Department of Foreign Affairs (DFA) Secretary Alan Peter Cayetano disputed Magdalo party-list Rep. Gary Alejano's social media statement about President Rodrigo Duterte's physical condition. In fact, Cayetano stressed that the Philippine leader has nothing to hide about his health.
"The president has never kept things about his health. If he suffers from something or feels something, he talks about it," Cayetano said as reported by The Philippine Star.
This was after Alejano posted a tweet claiming that Duterte's trip to Israel had something to do with his health. The tweet contained a link to a news release from the Philippine News Agency (PNA).
"Ayon sa aking bubuwit, itong trip na ito ay hindi patungkol sa OFW kung hindi patungkol sa kalusugan ng pangulo (According to my source, this trip is not about the OFWs, it is about the health of the president)," Alejano tweeted.
The foreign affairs secretary also noted that all eyes are always on the national leader. Hence, no presidential deed goes unmonitored let alone kept out of the public's eye.
"So whether a doctor goes to him or he goes to a hospital, that can't be kept secret," Cayetano added.
Cayetano also criticized the representative of being desperate enough to become a senator that he is allegedly disseminating false information to the public to win people over.
"So I don't know if he (Alejano) wants to be senator so bad that he is becoming a purveyor of fake news," Cayetano said.
Cayetano also reported Duterte's current and scheduled tasks in order to trample all allegations that the leader is ailing. The country's top-ranking leader will witness several agreements between Israel and the Philippines on matters involving labor, agriculture, trade and security.
Others were also quick to defend the president from people claiming that he is sick. Election law practitioner Romulo Macalintal countered Communist Party of the Philippines (CPP) chairman Jose Maria Sison's statement that the president's lack of rosy cheeks indicates a sign of illness.  
"His 'dark face' is caused by his going up and down the mountains and should be regarded as the gospel truth, until proven otherwise by competent medical authorities," Macalintal said.
The poll lawyer also dismissed the assumptions of people based only on Duterte's "darkening face." He regarded those observations as speculations.
"All other interpretations of his 'darkening face' are mere speculations, if not totally hearsay or mere wishful thinking. Only God knows the real truth behind the darkness of his face," he added.
Macalintal also said that the president is not obligated to prove himself unafflicted. He addressed Duterte's critics as the ones responsible to prove the basis of their demand.
The 1987 Constitution states that the public shall be informed of the condition of the president's health only "in case of serious illness."
Macalintal stated that Duterte's public appearances, like his attendance at an event in Davao, are enough proof of his good health condition.