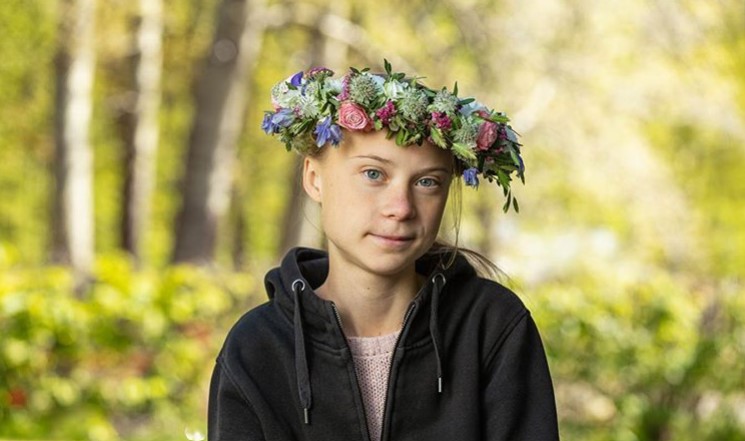 CLIMATE activist Greta Thunberg on Monday, July 6, threw her support behind Filipino environmentalists calling for the rejection of the newly-signed anti-terrorism law.
The 17-year-old Swedish activist retweeted an original post by the FridaysForFuture Twitter account saying the law puts climate activists and environmental defenders at risk of being tagged as terrorists, and wrote, "Please support the climate activists in the Philippines! #JunkTerrorLaw."
Thunberg rose to prominence in 2018 when she founded her global climate movement "Fridays for Future" after spending her Fridays outside the parliament of Sweden, holding a sign reading "School strike for climate."
She has since been recognized as a youth leader advocating for environmental policies all over the world. She was also named Time magazine's person of the year in 2019.
Thunberg's support was welcomed by local environment and climate groups.
"Thank you, Greta Thunberg," said Leon Dulce, national coordinator of Kalikasan People's Network for the Environment.
"We feel just a bit safer tonight here in the trenches with this warm and courageous gesture of yours," he added.
Yacap convener Mitzi Tan, meanwhile, said: "Climate justice will always be a call for social justice. We must hold the government accountable for their actions, especially actions that put people's lives at risk."
Yacap noted that the digital arm of Fridays for Future movement has created an online toolkit that explains the law in different languages and encourages people around the world to call their respective Philippine embassies to reject it.
Aside from Thunberg, youth climate groups from different countries like Germany, Russia, United Kingdom, Portugal, Taiwan, and France have spoken about the controversial law.
The Republic Act No. 11479 or the Anti-Terrorism Act of 2020 was signed by President Rodrigo Duterte on Friday, July 3.