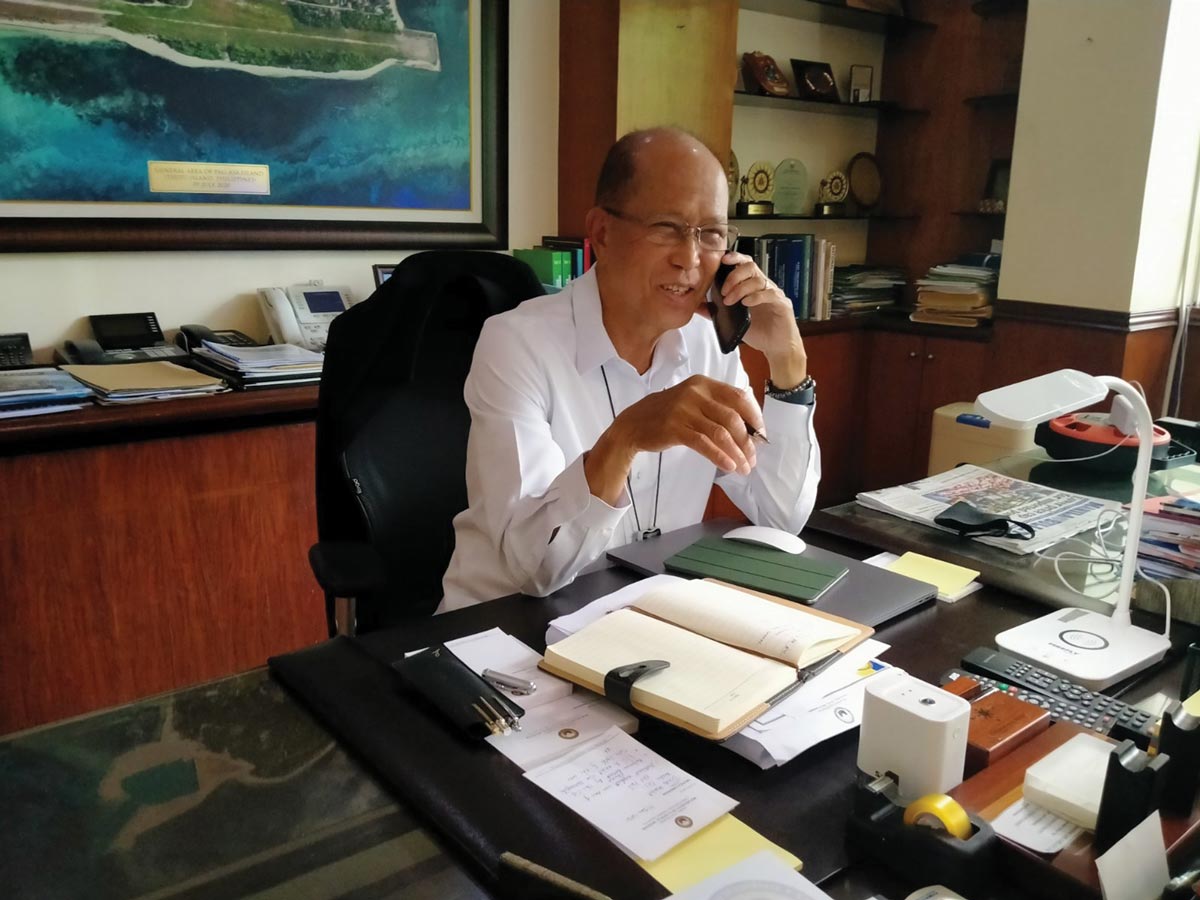 THE Philippines and the United States have reaffirmed their commitment to the defense alliance through the Mutual Defense Treaty (MDT) and the Visiting Forces Agreement (VFA).
In an introductory phone call made on Wednesday, February 10, Philippine Defense Secretary Delfin Lorenzana and his counterpart U.S. Secretary of Defense Lloyd J. Austin III discussed a number of priority bilateral defense issues for both countries.
"Secretary Austin affirmed the U.S. commitment to the U.S.-Philippines alliance and our bilateral Mutual Defense Treaty and Visiting Forces Agreement (VFA),highlighting the value the VFA brings to both countries," said a Pentagon readout.
The defense chiefs discussed the importance of enhancing the Armed Forces of the Philippines' capabilities and increasing interoperability between the two militaries through a variety of bilateral security cooperation activities.
Lorenzana and Austin also discussed regional security challenges, including the South China Sea, counterterrorism, and maritime security.
"[They] affirmed the importance of upholding international rules and norms, to include the 2016 Arbitral Tribunal ruling," the Pentagon readout said.
In a separate statement, the Philippine Department of National Defense said that Lorenzana and Austin's phone call covered the security situation in the South China Sea, particularly on the capability upgrades of the AFP.
"Both sides committed to sustain dialogues amidst the pandemic and strengthen cooperation between the two defense establishments," the department said.
"They agreed to meet face-to-face in the future," it added.
On Monday, February 8 Philippine Foreign Affairs Secretary Teodoro Locsin Jr. said that the Philippines and the U.S. will meet later this month to iron out differences over the VFA.
"I am narrowing down the issues and soon we will meet…and iron out whatever differences we have," he told ANC news channel.
The meeting is likely to happen in the last week of February.
The VFA, which came into force in 1999, covers the conduct of U.S. soldiers in the Philippines.
Among the provisions of the deal include lax visa and passport policies for U.S. troops, and the rights of the U.S. government to retain its jurisdiction over its military personnel when they commit crimes in the Philippines.
In February 2020, the Philippines sent the U.S. a notice terminating the VFA reportedly after the U.S. canceled Senator Ronald "Bato" Dela Rosa's visa.
The termination was later suspended in June "in light of political and other developments in the region," and the suspension was extended in November for another six months to enable the Philippines and the U.S. to find a more enhanced, mutually beneficial, mutually agreeable, and more effective and lasting arrangement on how to move forward in their mutual defense.