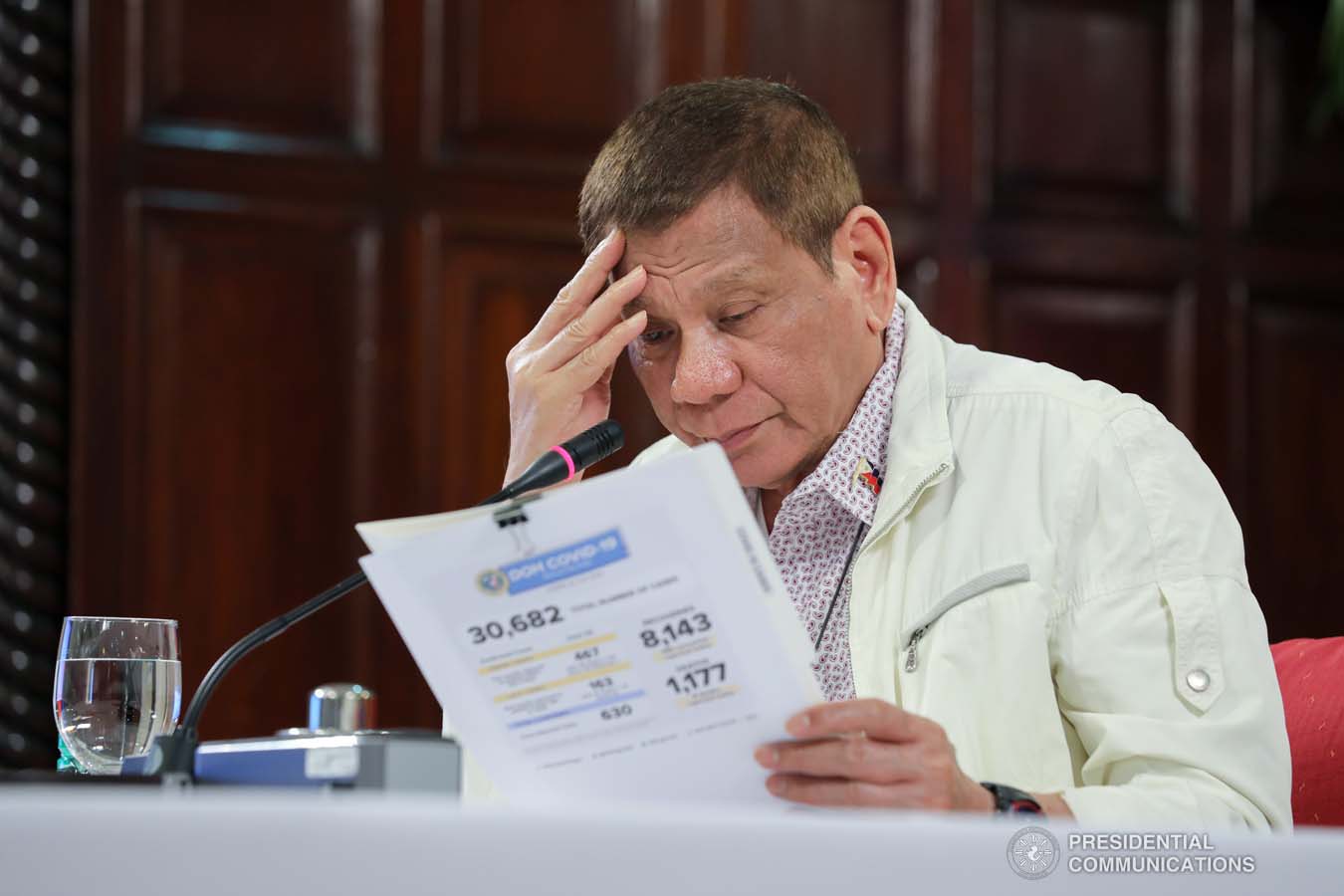 THE controversial Anti-Terrorism Act of 2020 is still being reviewed by Malacañang's legal team, President Rodrigo Duterte said on Monday, June 22.
The bill, which has passed Congress, is awaiting Duterte's signature.
"My legal [team] is still reviewing it. My legal team sa Malacañang. There's only — hindi ko pa natanggap (I haven't received it yet)," he said in a taped meeting with Cabinet officials aired on Monday night.
He added, "I had it reviewed. It's always automatic. Pag daan sa akin (When it reaches me), I endorse it to legal, without even reading it, actually, if you really want to know."
According to Duterte, the legal team will be the one to recommend whether the bill should be signed or rejected.
"It's legal who will return it to me, with the recommendation whether I'll approve it or not," he said.
The bill, which seeks to strengthen the Human Security Act of 2007, grants any law enforcer to arrest and detain without warrant "a person suspected of committing any of the acts" punishable under the measure for 14 calendar days, extendable by 10 days. The suspected "terrorist" can also be placed under surveillance for 60 days, extendable by up to 30 more days, by the police or the military.
Acts punishable under the bill include:
• Engaging in acts intended to cause death or serious bodily injury to any person, or endangers a person's life;
• Engaging in acts intended to cause extensive damage or destruction to a government or public facility, public place, or private property;
• Engaging in acts intended to cause extensive interference with, damage, or destruction to critical infrastructure;
• Developing, manufacturing, possessing, acquiring, transporting, supplying or using weapons; and
• Releasing of dangerous substances, or causing fire, floods or explosions.
Any person who will propose, incite, conspire, participate in the planning, training, preparation, and facilitation of a terrorist act; as well as those who will provide material support to terrorists, and recruit members in a terrorist organization will also be penalized by life imprisonment without the benefit of parole.
Meanwhile, anyone who will threaten to commit terrorism, and those who will propose any terroristic acts or incite others to commit terrorism will suffer imprisonment of 12 years.
This goes the same for anyone who will voluntarily and knowingly join any organization, association or group of persons knowing that such is a terrorist organization.
Malacañang on June 9 confirmed that it has received a copy of the anti-terrorism bill.
The president has 30 days to act on the legislation or else the bill will lapse into law 30 days after receipt.