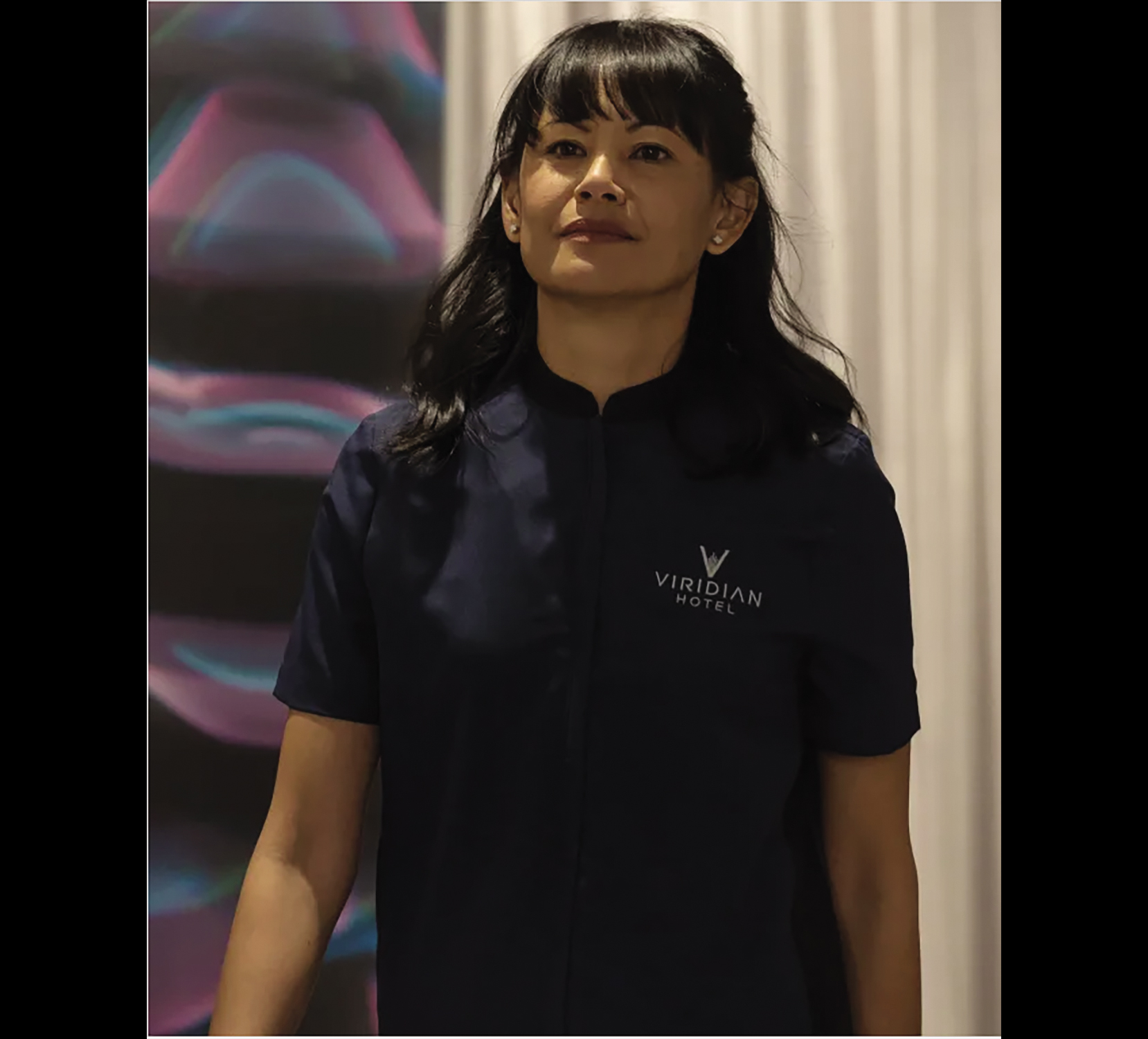 MEET Martha Millan, a Filipino actress who recently made a splash in the barrier-breaking and history-setting Fox series "The Cleaning Lady" as Fiona de la Rosa, an undocumented immigrant in America.
The Cleaning Lady's diverse cast is led by French-Cambodian Elodie Yung who fans might recognize as Elektra on the Netflix series Daredevil. The show has broken barriers by having Southeast Asian leads and a core storyline as it celebrates diversity, not just in the cast and the issues it tackles but also in the people involved in it, from the writers, producers, editors, and directors. The series premiere became the highest-rated new drama debut in two years for Fox.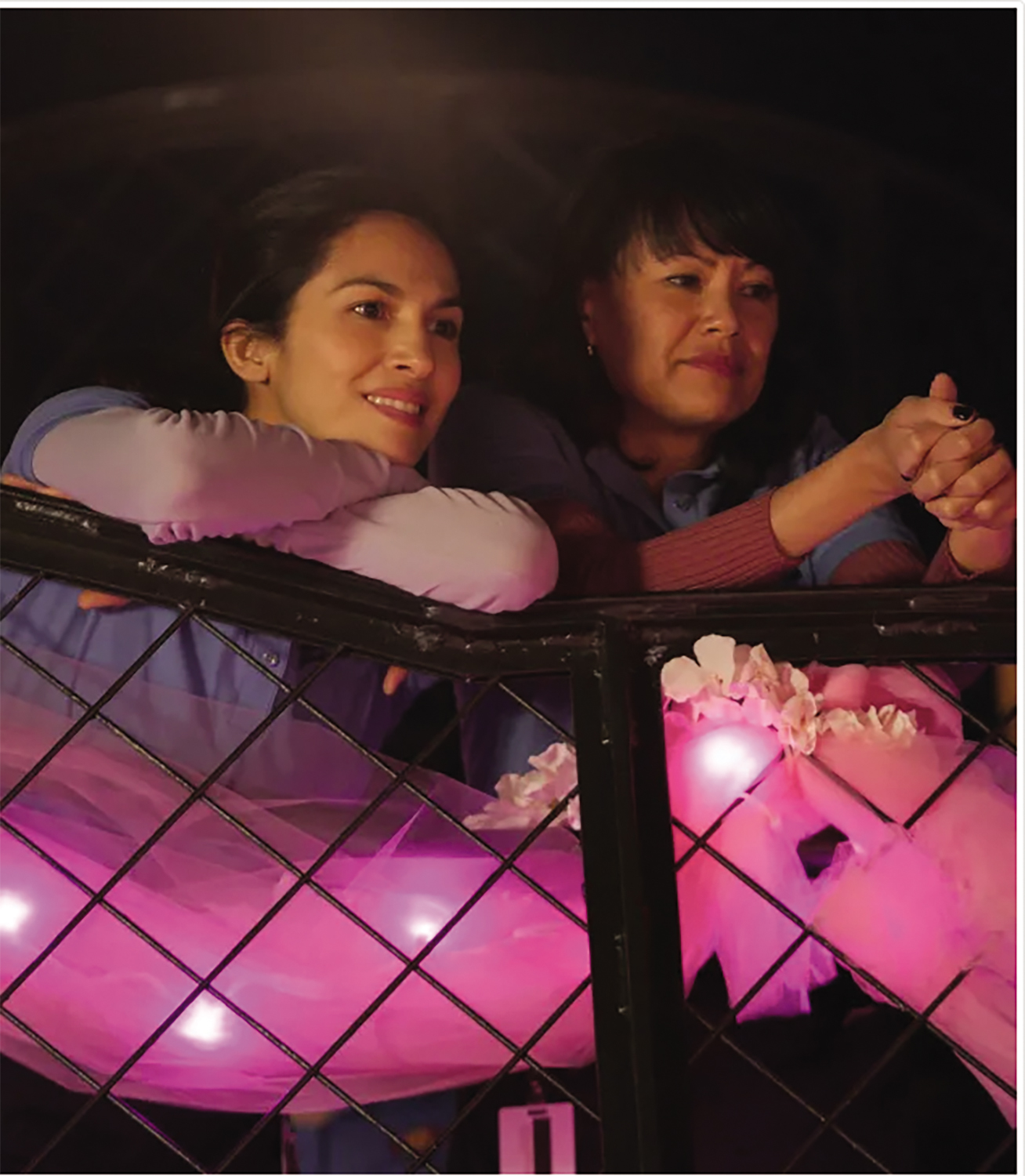 It's not every day that Filipinos are treated to a mainstream series (or a Spiderman film, hello Ned's Lola) where we can hear the characters converse in Filipino so when we see it happen, we rejoice.
"It's wonderful. I mean, to be honest with you it is the first time I get to dive into a role completely as Filipino and flesh it out over a season," Millan told the Asian Journal. "So it's just been an incredible ride and my family who is also Filipino are eating it up because they see all the references here and there, and obviously, my accent is slightly Filipino, Filipino enough for them to enjoy."
Millan describes her experience doing the show as "an amazing journey right from the beginning."
The global pandemic has just started and she was teaching acting workshops online at the time because there was no work. Her manager asked her to do a self-tape for an audition which was then sent to the casting directors.
She got a callback and eventually booked the job as the pandemic peaked and plateaued. They shot the pilot pre-vaccine and she remembers flying in from New York to Albuquerque to shoot it and to be on the set where everybody was masked.
"We've been so blessed that everybody on set is just so lovable. I mean, we're all like family off the set. The children who play my kids – Sean Lew, who plays Chris and Faith Bryant, she plays my daughter Jazz – they're just so down to earth and so just real and loving," Millan said. "Elodie and I have become very close off set as well. So that also transcends through the screen."
She first met Elodie through Zoom and felt the chemistry right away. The relationship has evolved into a deep friendship similar to their characters on the show.
"She was so lovely and she had her props ready. And we were just really bonding online. It was just an amazing kind of process to experience especially since normally you're in the room with people and this is the first time that it was all through Zoom and yeah, it was just magical," Millan shared. "And now it being out there, the response has been so positive, and you just never know shows have been taken by the viewers and especially this being such a groundbreaking show."
Filipino stuff
Bits and pieces of Filipino culture and issues make it to the show.
From an episode title ("Kabayan") to a Filipino movie or teleserye playing on the background to the names on the end credits – an editor by the name of Diva Magpayo, music by Ruby Ibarra, an episode directed by Marie Jamora – to the numerous Tagalog words blurted by the characters, there definitely was no shortage.
And then there's Lou Diamond Phillips in a guest role.
"It was extremely intimidating. I mean, not because of him, just me because he was…it was our first movie as a family that we saw in the cinema – La Bamba," Millan recalled.
She remembered feeling so nervous that she was actually going to be acting with him that she couldn't get her first line out.
"He is so gracious and humble, and just so much fun on set and giving as an actor. It was just an amazing experience to work with him. And then on top of that, his real daughter plays his daughter on there. So it's kind of family feeling on set and it was very touching to see them work together as father and daughter but it was an incredible experience." she said.
Episode 6 was directed by Marie Jamora, a Filipino American director and writer. Millan describes her as amazing and working with her is a real honor.
"She communicates with the actors in a very nurturing way and it allowed me just to be safe and comfortable to explore all sides of the scenes whenever we're working," she shared. "She has so much energy and she's just so sweet as well. At the end of the shoot, she brought in all these Filipino treats like bibingka and ube for everybody to eat and sugar up.
Journey to Down Under
Millan's family immigrated from the Philippines to Australia when she was only four years old. Her mother is from Pampanga while her father is from Cantilan, Surigao del Sur. They're still based down under and Millan gets to go home and visit them once in a while.
"My mother, she's the matriarch of the family. She's the first one that actually immigrated there and then brought her whole family, eight brothers, and sisters over to Australia and it was something very special to me, obviously with the show," she shared. "I can relate a lot of my experiences, of the transitions that my family had, to the experiences that Fiona is having with her children as well."
She admitted that she saw herself in the fights that her character Fiona had with her son Chris.
"I saw myself as Chris and I was like, 'Oh my God, I was such a little brat.' I know who he is and that was me. So I really empathize with my parents, I probably put them through hell growing up," she said laughing.
Millan's parents thought that her dream of becoming a performer was just going to be a phase especially since she was already accepted at the University of Sydney where she was going to take either business, law, or communications.
"And then I ended up doing English history, Greek mythology, and stuff. I needed to take a break and my mother was 'Well, you can't just go gallivanting around this joy courses' and I said, 'Okay, fine. I'm going to take a summer course in acting in LA' so I actually took it and I loved it," she shared.
When she visited some family in New York, she applied to the American Academy of Dramatic Arts and got accepted.
"I guess they just kind of had to give up on their idea of what I was supposed to be, especially since I already started working and financially supporting myself doing what I love to do. So, yeah, they're very proud though. They're so supportive. I mean, every week I get feedback and reviews from them."
Creating Fiona
"Initially I thought that I was very different from her but now watching it, I'm like, 'Oh my goodness. I think there are too many similarities,'" she said. "She is a very strong woman, but at the same time, in the way she handles her situation of being undocumented, a single mother and these are all extraordinary situations, that her Filipinoness of being light-hearted – always finding a way to kind of dance, eat, laugh through those times, I think was essential to her character."
Millan said she wanted to amplify those things about her that she knew growing up were very important as Filipinos. She related with the fire that Fiona had and her resilience and wove it into the way she attacked the role.
She knew that the character was complex enough for her to shift from strong and feisty to caring and vulnerable, approaching it with a nuanced and tempered perspective.
"For me, I knew that this was reality for many people in terms of being undocumented, a single mother, and I wanted to be careful in how I portrayed that because these are human beings dealing with emotional and extraordinary circumstances," she said.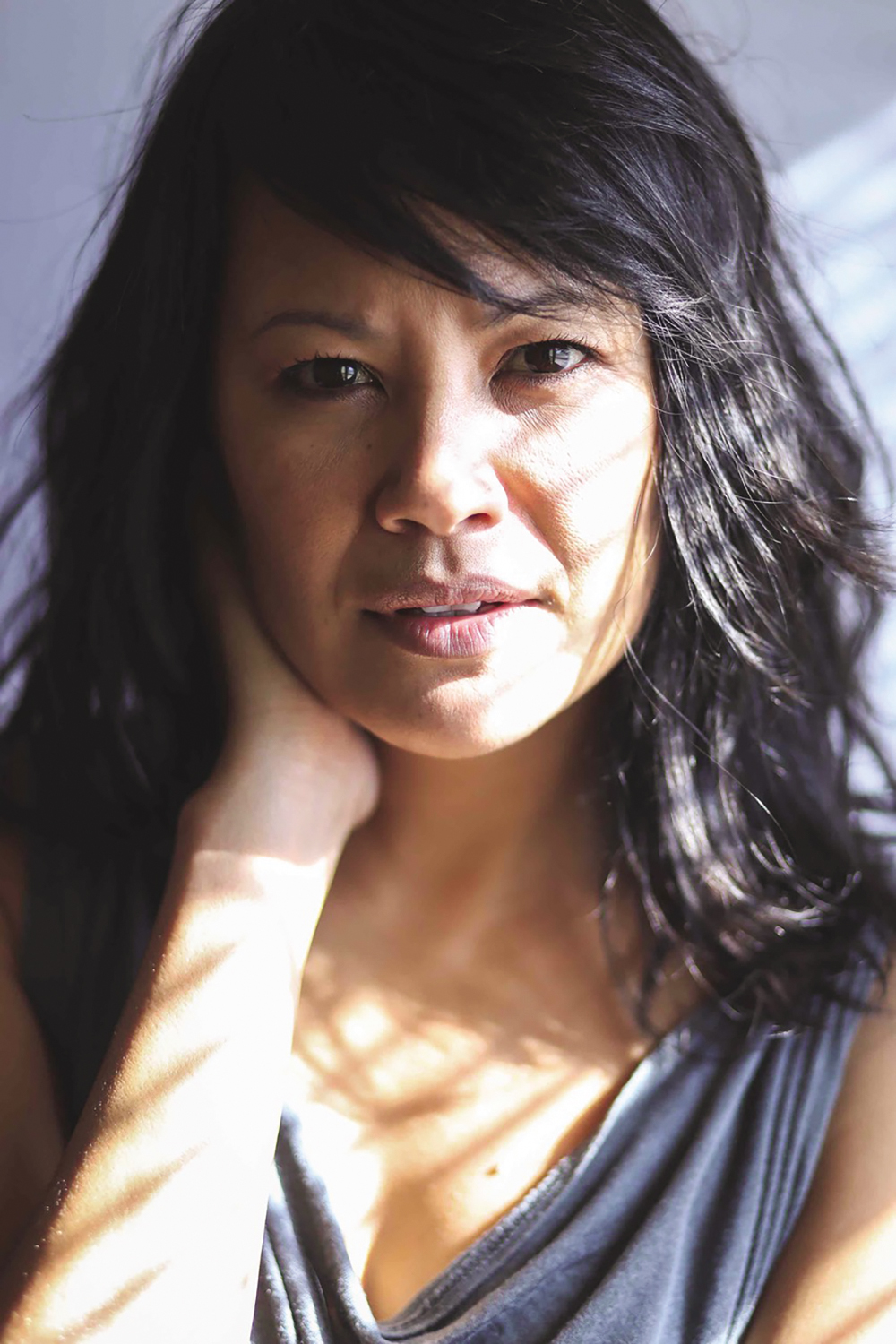 From Rejection to Representation
Millan has been working as an actor for 25 years now. Eagle-eyed fans might recognize her for her stint in HBO shows such as Entourage and Succession.
As someone in the industry, she knows all too well that there's so much rejection to deal with in show business that she learned to build a certain layer so she could move forward and continue to fight.
She has faced multiple rejections in her career, not because she couldn't act but because she was either "too Asian" or "not Asian enough" for the token Asian role that she was up against other Asian American talents.
"And you know, back then 25 years ago, the roles were very limited for Asians in general, and then to be specific for Filipinos. You end up playing stereotypes, but in a way that you couldn't show the humanity, it was very just like a two-dimensional portrayal," she revealed.
That is why she appreciates that showrunners Miranda Kwok and Melissa Carter wanted to create a platform for marginalized people and show the humanity in them.
"So, for me, the representation is necessary only because the world is changed in how we see ourselves, we're constantly on social media where we are exposed to so many cultures," she explained. "To ignore that, for the media to ignore that is a disadvantage in not representing those cultures because that's what people want to see now in terms of different content."